How to Recover Data from Formatted TF Card
Last updated on 9/10/2020
Question:
How can I recover photos formatted memory card?
"I have a 2GB TF card in my cell phone. I took more than 100 photos of my girlfriend, but today I pressed the wrong button to format my TF card. All photos were gone. Any one can help me? If my girlfriend knows, she will kill me. How can I recover these photos from memory card?
Quick Formatted TF Memory Card Recovery
Also read: formatted memory card recovery
Such accidentally formatted TF card should not be rare. You may suffer the same case and feel urgent to look for solution. Suddenly losing all important files is really heartbreaking, but luckily, there is a chance to do formatted TF card recovery provided that the card is intact and photos are not overwritten. Keep reading, and you will get a specific explanation.
4 Steps to Recover Files from Formatted TF Card

Step One: download iCare Data Recovery Pro Edition first and launch it. Connect your TF card to PC or laptop via a card reader (recommended) .Click the "Format Recovery" button on the main menu.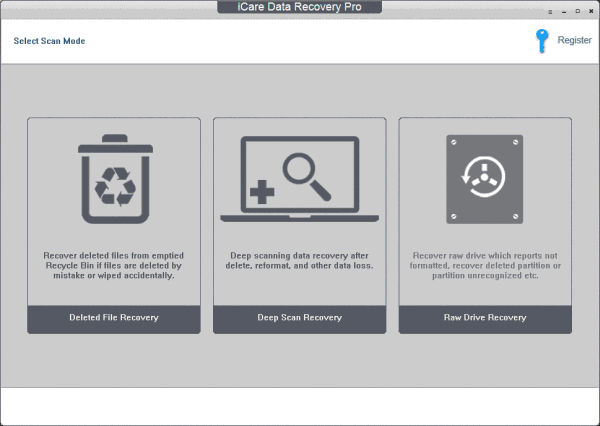 Step Two: Choose your card to scan the lost files.
Step Three: After the scan, there would be a list of partition. Choose the first one to show files. Click the button to move to next window..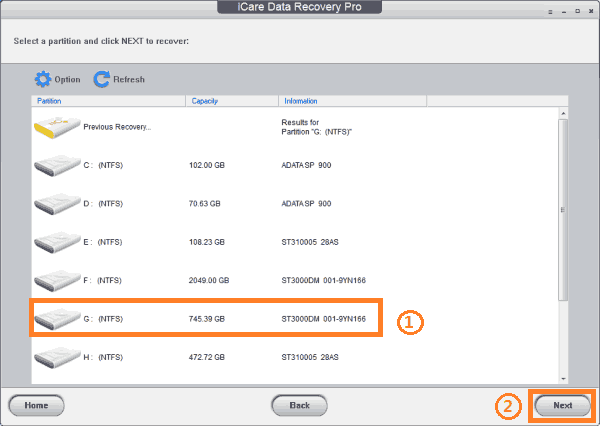 Step Four: Feel free to preview all the recoverable files and mark those you want to restore. Press "Save Files" to save.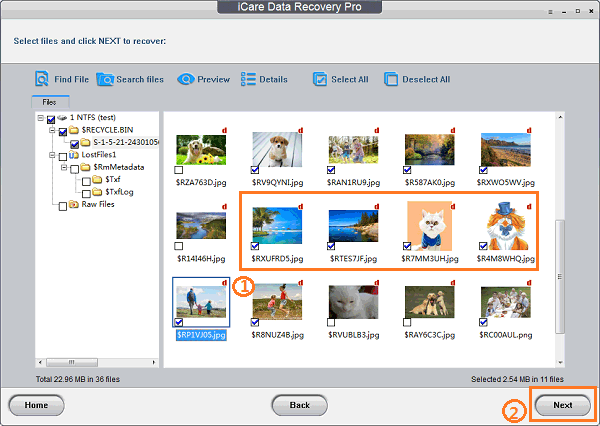 iCare Data Recovery is a memory card photo recovery free tool which enables you to restore files not only after formatting TF card, but also from other kinds of memory card after formatting, deleting or other reasons like SD card is not working, CF card is reformatted by mistake or it is not accessible...
What does format tf card mean?
TF Card format meaning it needs to be changed to be adapted to its device(camera, digital players, digital media...)
When a tf card asks to be formatted or tf card asks formatting, it means its file system is not supported with the digital device, and formatting would make it to be ready for storage for the devices. When a tf card needs formatting, its filesystem is damaged or it is a brand new raw status.
How to get it fixed -> Format tf card with your device
Are Files Permanently Deleted from Formatted TF Card?
The answer is No. When you accidentally format your TF card, the data is not removed off the card forever. The fact is the data is still saved on the memory card. You are able to do formatted card recovery by third party recovery software. However, if your card meets water damage or other physical damage, your data may lose forever. In addition, if your keep putting new files to your card, the complete recovery chance may decrease.
Are There Any "Free" TF card Recovery Software?
Certainly, there is. iCare Data Recovery Pro is highly recommended. It can help you to recover formatted files from hard disk, drive, memory card, digital media etc. This robust tool uses advanced technology to scan sector by sector every single possible lost file, which means all data once existed on your card can be recovered. Therefore, you can completely trust it. Here follows a question: how to recover files after formatTF card by iCare Data Recovery Free.
Notes:
Do not save the recovered files on your TF card again. If you insist, format your TF card first and move the files to it.
Before you use the recovery software, you'd better stop any other activity on your TF card.
Related articles