Data Recovery from Seagate External&Internal Hard Disk Drive Removable USB
Last updated on 17/9/2017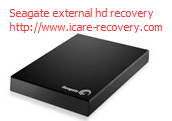 This is a tutorial about Seagate external/internal hard hard disk drive recovery when it got formatted, deleted or has external hard drive damaged/corrupted/not detected/wont show up in disk management or my computer etc. Besides Seagate disk, iCare also works with other brands of hard drives.
Almost every computer user knows that Seagate is by far the largest hard disk manufacturer, which means that Seagate hard disks as well as external hard drives are most widely used around the world. Thus, a lot of Seagate external hard drive situations may occur on Seagate disk that needs data recovery. And iCare Data Recovery Pro is dedicated for seagate hard drive recovery.
>> Free Seagate External&Internal Hard Drive HDD Data Recovery

Download iCare Data Recovery Pro to retrieve files in Seagate external USB HDD after formatting, deleting and Seagate external HDD is not readable or accessible. It is totally free of charge if your recovered data is within 2GB.
iCare Data Recovery Pro Feedback- Real User's Experience of Damaged External HDD Recovery

More feedback from real users...
Video Tutorial: how to use iCare Data Recovery for file rescue
Seagate External Hard Drive Recovery Step by Step
Step1. Free download and install iCare Data Recovery on PC. Launch the software and choose a proper recovery module.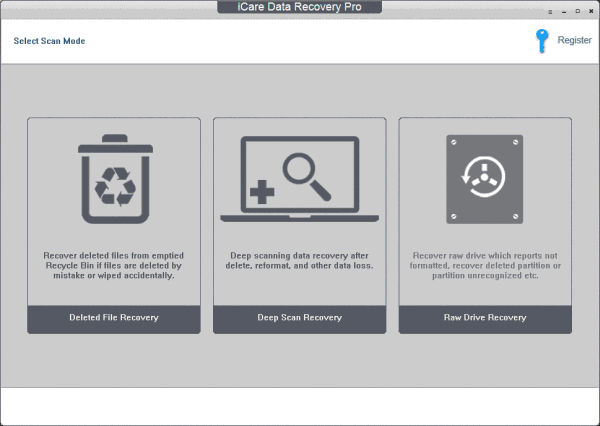 Step2. Click the drive letter of Seagate external hard drive and click "Recover" button to scan the Seagate external.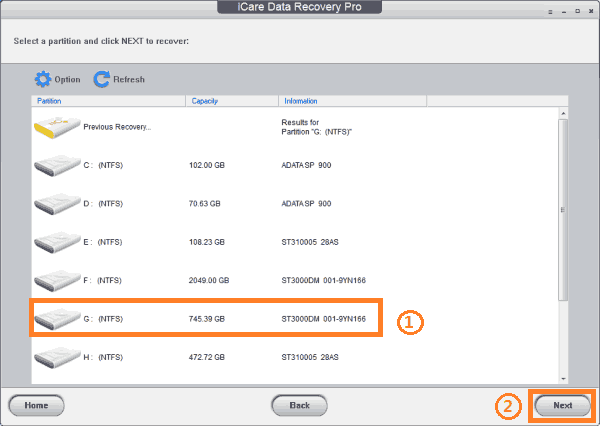 Step3. The utility offers option to preview some types of files before recovering. Then, save the files to another media.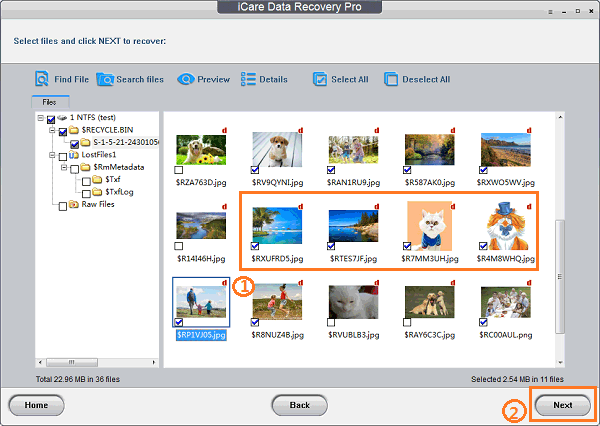 Seagate Data Recovery Software Supported Situations
The causes for Seagate external hard drive data loss are various. iCare Data Recovery Pro supports for file recovery in following cases:
Files may be erased or becomes not accessible on a Seagate external hard drive due to different reasons, but the true data has never been really removed from the external hard disk no matter how they got lost. Only data recovery software is needed if you want to get all lost or inaccessible files back from the Seagate portable hard drive. iCare Data Recovery can help you with data recovery in all situations such as deleted data recovery, formatted external hard drive recovery and file recovery when Seagate hard drive has not formatted error or other unknown errors.

Seagate External Hard Drive Recovery on Windows XP
Although Windows XP OS is no longer as safe as it used to be since Microsoft has stopped providing support and security updates for it, many computer users still use Windows XP until now. Therefore, iCare Data Recovery is still compatible with Windows XP computer. Although supports and security updates for Windows XP are not available anymore, you don't need to worry that it will get your computer crashed after installing the data recovery software. iCare Data Recovery is 100% safe and reliable, which doesn't contain any bound software or virus.
Data recovery is possible from seagate hard disk with the help of file recovery utility - iCare Data Recovery to perform data recovery from seagate expansion portable disk...
Data Recovery from Seagate External Hard disk on Windows 7/8 /10
Along with the end of Windows XP, some PC users select to install Windows 7/8/10 operating system on their computer. Although Windows 7/8/10 OS has a better performance and security than Windows XP, data loss still often occurs. iCare Data Recovery can work perfectly on Windows 7, Windows 8 and Windows 10 OS to rescue files from Seagate external hard drive in any data loss situation. Whether the Seagate external hard drive can be recognized by Windows or not, iCare Data Recovery is able to detect the external hard drive as long as you connect it to the computer.
PS:
No matter Windows XP or Windows 7/8/10 OS, you can recover Seagate external hard drive data with iCare Data Recovery Pro when the lost data has not been totally overwritten. In addition, it is important to protect the Seagate external hard drive from being physically damaged or destroyed. Note: this software is able to recover logical damaged disk data instead of physically corrupted disk data.
Download the software and install it to Windows for Seagate USB hard drive erased files recovery in all data loss problems.
Restore Seagate Portable Hard Drive to Factory Settings
You want to restore your Seagate external hard drive back to factory settings? Factory setting refers to the state when your Seagate portable hdd was manufactured by its producer. Somebody would like to restore a device back to factory settings in order to remove all data permanently or fix some errors. Anyway, you usually cannot restore an external hdd to factory settings directly, but you can delete all partitions and reformat the Seagate external hdd. This operation would erase everything from Seagate portable hdd, but erased data is able to be restored with iCare Data Recovery Pro.

Works for Windows All Editions
---
Resource
iCare Data Recovery Pro : Retrieving files from Seagate portable hard drive from deleting, formatting, raw not formatted error
Related Articles
Other Articles