Seagate Hard Drive Data Recovery - ultimate guide
Background - seagate hard drive needs recovery
As one of the biggest hard disk developers in the world, Seagate stands out for its disk price and advanced technology. However no disk developer could ensure a 100% data safety forever since there would be thousands of data saving/writing to the hard drive, no matter internal disk or portable usb disk. And data recovery from the hard disk would be a need for those who suffered disk damage or human fault operations.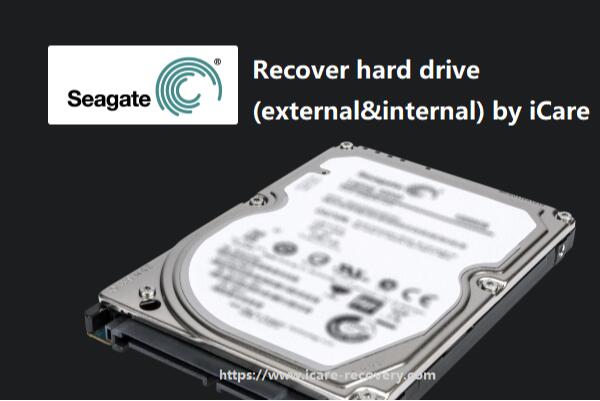 Seagate hard drive data recovery software free download
Before applying for a Seagate recovery service, we strongly recommend you use some hard drive recovery tool to perform a DIY recovery since it works for most data losses especially the logical errors and man-made mistakes.
Seagate Hard Drive Recovery Software Download To
Recover files from corrupted/damaged/unrecognized hard drive
Recover data from raw file system io device error
Best professional & efficient Seagate disk recovery feeded back by users
Recover files & folders to their old name and structures
Step1. Free download and install iCare Data Recovery on PC. Launch the software and choose a proper recovery module.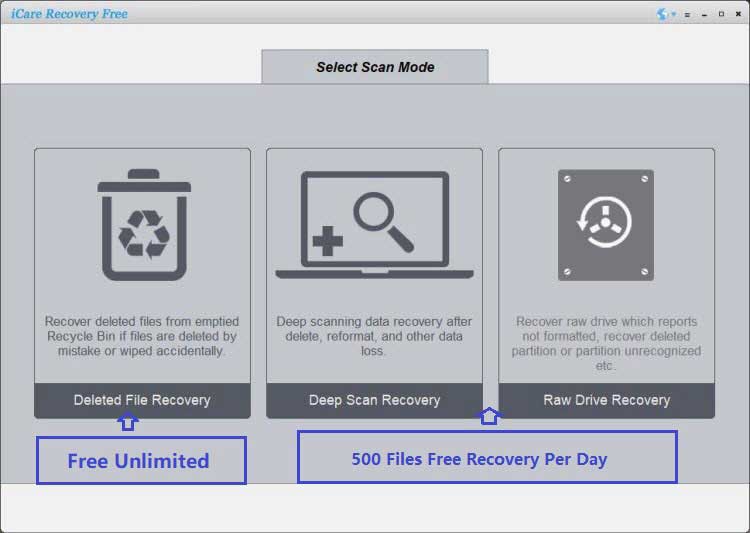 Step2. Click the drive letter of the Seagate external hard drive and click the "Recover" button to scan the Seagate external.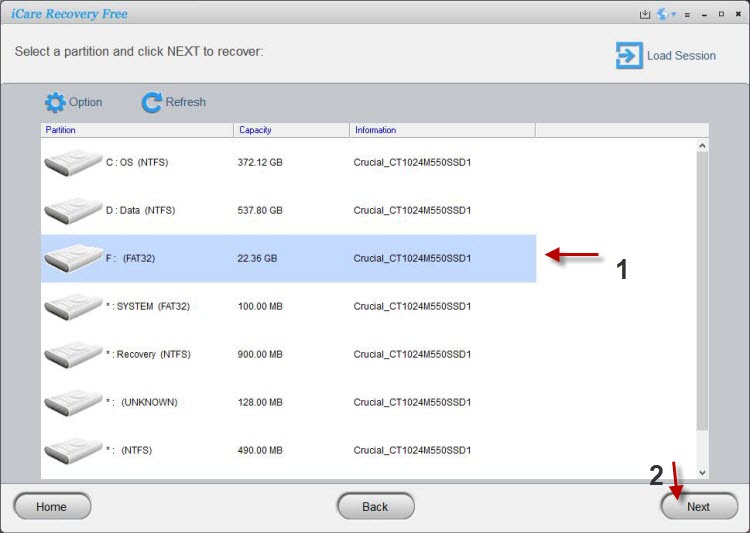 Step3. The utility offers the option to preview some types of files before recovering. Then, save the files to another media.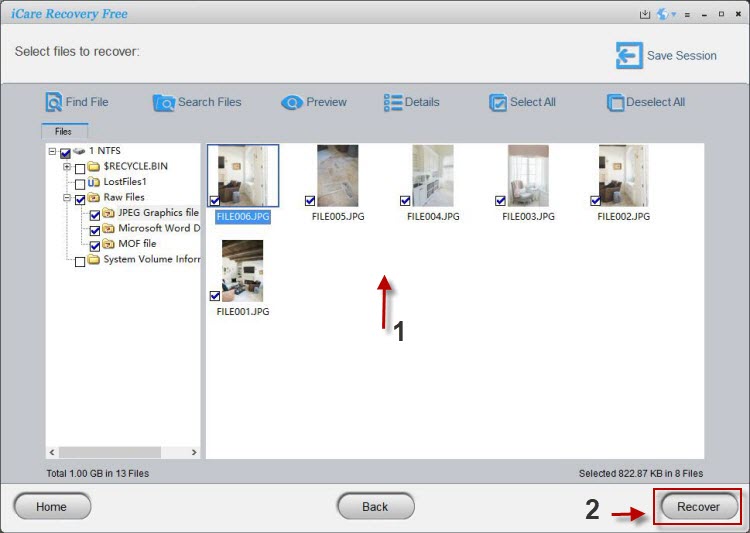 Warning: please do not save the data onto the same disk to avoid data overwritten that could make permanent data erasing.
Almost every computer user knows that Seagate is by far the largest hard disk manufacturer, which means that Seagate hard disks as well as external hard drives are most widely used around the world. Thus, a lot of Seagate external hard drive situations may occur on Seagate disk that needs data recovery. And iCare Data Recovery Pro is dedicated for seagate hard drive recovery.
User's Feedback of Damaged External HDD Recovery
Video Tutorial: how to fix Seagate external hard drive not recognized
Also read: how to fix seagate usb disk not showing up in Windows 11/10/7
Seagate Data Recovery Software Supported Situations
The causes for Seagate external hard drive data loss are various. iCare Data Recovery Pro supports for file recovery in following cases:
Frequent data loss or errors on seagate hard drive
Here are some most frequent problems or data loss on seagate disk that users may run into, and most of them are logical errors on the disk.
Deleted file & folders or deleted partitions by mistake - users may just make the mistake that they deleted some important files without backup and then need to get them back.
Re-formatted seagate hard drive no matter portable usb disk or internal disk by mistake. This often happens when you are using some third party program and then you may make a false formatting on the disk. For example, when you are reinstalling Windows 10, you may format the wrong partition by using Ghost or some other program, and then the important data may lose or become corrupted.
Seagate external drive may just become unrecognized or Seagate disk is not showing up in my computer in Windows 11/10/7, or it may just wont work any more on your computer or become corrupted.
Other logical errors like seagate external hard drive file system is raw or blank, io device error, file or directory is corrupted and cannot be accessed, parameter incorrect, disk is not accessible, cyclic redundancy check, corrupted master file table, chkdsk failed, lost partition table...
How much does Seagate data recovery service cost
According to https://www.seagate.com/services-software/seagate-recovery-services/resources/
Seagate hard drive data recovery service priced from $400 and can easily be over $2000 based on your data loss circumstances.
What kind of condition of a manual data recovery service is required/must for your hard drive?
Hard drive physical damage eg: disc broken; dropped onto the ground, water damage...
Data overwritten that cannot be recovered by any data recovery software
Corrupted/failed/undetected external hard drive beyond the repair of any data recovery tool&disk repair utilities
Seagate hard drive recovery service alternatives
If you cannot afford the service price offered by Seagate, here are some clues for you to find some alternatives for you.
Type https://www.google.com and enter 'data recovery service' + 'location' and it would show you available services, or if Google can identify your location in your browser when you use it, it would automatically show you available services around you.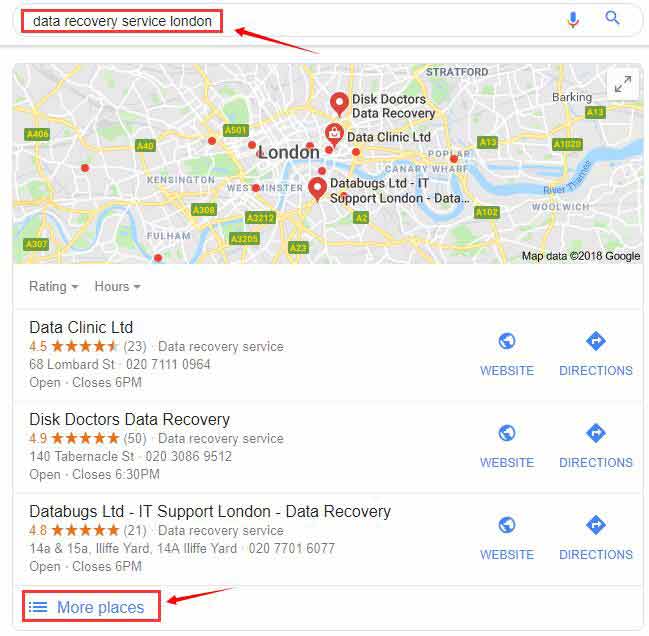 Price: from $200-500 or $200-$1000 or you may just inquiry several available shops & data recovery centers and find a best one for you according to your own judgement.
How to extend life of Seagate External Hard Drive
Here are some useful tips to make the most use of the seagate hard drive that you may follow.
Never low-level formatting your hard disk since 3-4 times of low level formatting would make your disk dead
Repair bad sectors with error-checking tool
Never place it on a dangerous place that could easily drop down from a desk or some corner of high level
Always backup important files with 2 copies, ie data on another two different places/disks
Do not move your PC while it is running with hard drive not ssd
Keep it away from place of dust
Repair damaged seagate hard drive is always of high price by your local service (failed/undetected seagate hard drive)
No matter Windows XP or Windows 7/8/10/11 OS, you can recover Seagate external hard drive data with iCare Data Recovery Pro when the lost data has not been totally overwritten. In addition, it is important to protect the Seagate external hard drive from being physically damaged or destroyed.
Note: this software is able to recover logical damaged disk data instead of physically corrupted disk data.
Restore Seagate Portable Hard Drive to Factory Settings
You want to restore your Seagate external hard drive back to factory settings? Factory setting refers to the state when your Seagate portable hdd was manufactured by its producer. Somebody would like to restore a device back to factory settings in order to remove all data permanently or fix some errors. Anyway, you usually cannot restore an external hdd to factory settings directly, but you can delete all partitions and reformat the Seagate external hdd. This operation would erase everything from Seagate portable hdd, but erased data is able to be restored with iCare Data Recovery Pro.
Other similar articles that you may want to read
Last updated on Nov 28, 2023
Related Articles