Background
"Does anybody know how to recover files from an external hard drive? I deleted some files from my external hard drive by mistake when I inserted it to my computer. I realized the mistake immediately, so I stopped writing any file to the external hard drive and tried to look for a data recovery tool to restore the mistakenly deleted files. However, I have not found any tool that can help me restore any file from the external hard drive. Can anybody recommend some external hard drive data recovery software?"
"Help please! I accidentally deleted some videos and pictures from my Samsung external hard drive after format. Those files are very important to me, so I want to get them back. I cannot find them in Recycle Bin. My computer runs Windows 7 operating system. I want to know if I can get back the deleted files after reformat my external hard drive."
Part 1: Recover Deleted Data with Windows Restore Previous Versions - No software
There is a system tool on the Windows to recover deleted data from hard drives in a backup restore and this is popular in a Windows 10 OS. It would mostly work when you need to recover permanently deleted files from hard drive in Windows 11/10/8/7.
Video - how to restore deleted files from hard drive using previous versions
Step1: Find the file folder which saved your deleted data, right click it and choose "Restore previous version". You can also find this option in "Properties".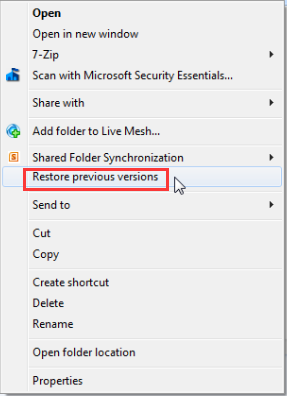 Restore deleted data by right click -> Restore previous version
Step2: choose the previous version at the list, click "OK" to restore it. (if files were not found here, it means Windows was not able to make a backup version for your lost data, under such case, you may need iCare Data Recovery Pro for data recovery.)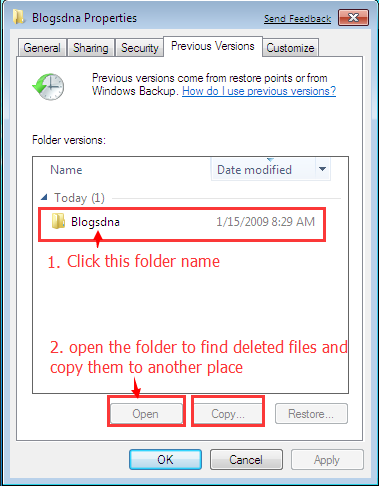 Restore deleted data with Previous Versions

Also read: how to recover permanently deleted files from computer - 5 free ways
Do not put even a single file to the external hard drive where you mistakenly deleted files.
Part 2: External&Internal Hard Drive File Recovery (Delete, format, raw, not detected, unallocated, no media...)
Not limited to deleted file recovery, emptied the recylce bin, iCare Pro would help all kinds of data loss problems on your hard drives.
It is not strange if you cannot find files in Recycle Bin after you delete them on your external hard drive. Although system doesn't allow you to restore deleted files from Recycle Bin, it does not delete the files permanently and completely. Therefore, you still have chance to undelete the files by using a read-only file recovery utility - iCare Data Recovery. However, what you should keep in mind is that you should not put new things on the external drive in order to avoid the original data. If the deleted files are overwritten, you cannot get them back.
iCare Data Recovery Pro can work for you more than deleted data from external hard drive eg, formatted usb disk, disk is inaccessible, crashed hard disk etc.
Step1. Download and install iCare Pro. Launch the program and choose a mode.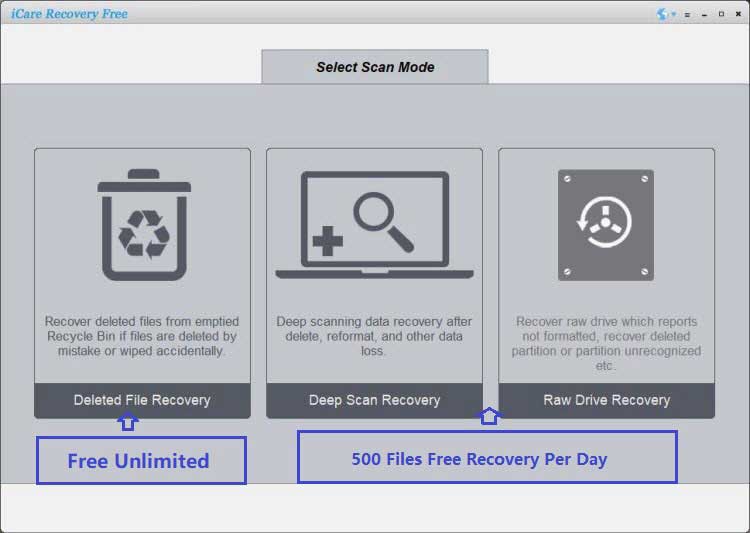 Step2. Select the external hard disk and the data recovery software can perform a scan.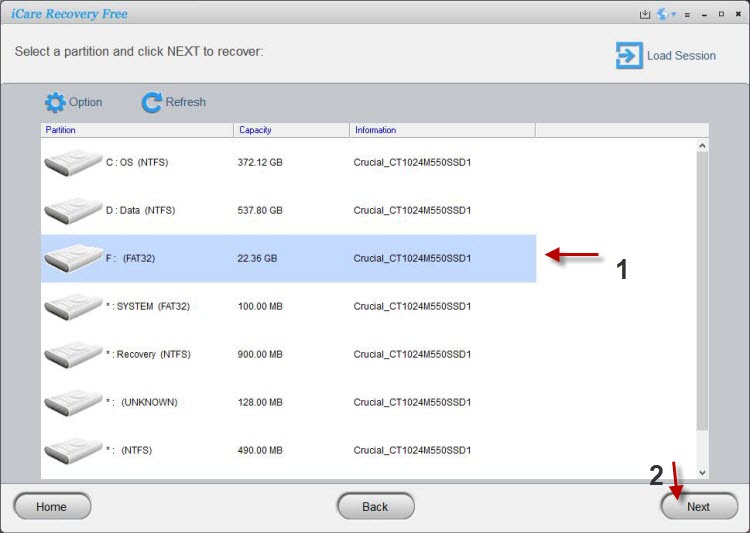 Step3. You can preview pictures and office files, etc. Then, select all need files to recover.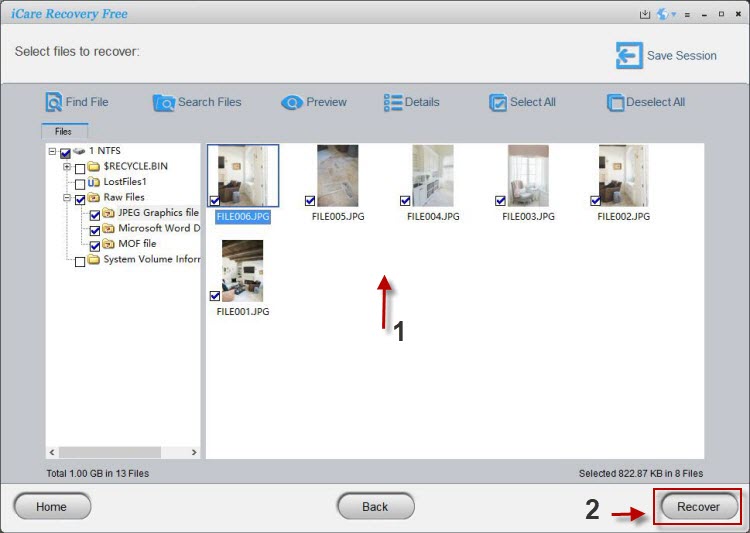 Bottom Line - No Physical Damage to External Hard Disk
You need to stop using your external hard disk drive when important data got lost due to deletion. One the one hand, you should stop writing new file to the external hard disk to prevent the original data from being overwritten. One the other hand, you should put the external hard disk in safe place to avoid any physical damage to the external hard disk. Although an external hard disk makes it quite easy and convenient to save and transfer data, the external hard disk can be easily physically damaged too due to improper operation. For example, an external hard disk might be physically damaged due to water damage, heat damage, fire damage, etc. If the external hard drive is physically damaged, it will cause trouble to restore even a single data.
Question: How to recover deleted files from transcend external hard drive? How do you undelete transcend external hdd?
Answer: The files deleted on transcend hard disk can be undelete with iCare Pro, the professional hard disk recovery tool is able to restore not only recent deleted files, but also files lost due to other causes.
Last updated on May 14, 2023
Related Articles