Free USB Drive Data Recovery - Recovering deleted files from usb flash/thumb drive
Last updated on 25/12/2017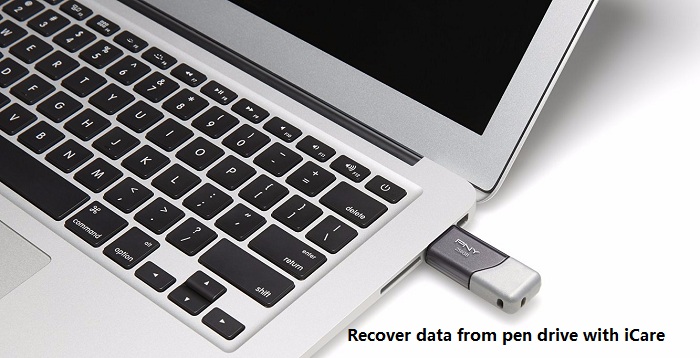 Free pen drive recovery software download to PC for recovering files that were deleted/erased by accident or permanently, formatted by mistake, corrupted, thumb drive suddenly asks to format, flash drive cannot be recognized by PC, attacked/infected by virus, unable to perform usb formation, i\o error in pendrive...
If your digital device ever encountered the problems shown above, iCare Recovery Pro Free Edition, the free pen drive data recovery software would be a solution for you. Desperately trying to recover previous files? Download iCare to help.
Note: Please do not use the pen drive to keep the best chance of recovery, or some of the lost data on the thumb drive may be corrupted or damaged.
>> Free Pen Drive Data Recovery - 100% safe pen/thumb drive/stick data recovery software

Download iCare Data Recovery Pro to recover data from usb drive/hard disk eg. deletion, formation, cannot be recognized/unreadable/not performing or when PC shows not formatted error, RAW file system etc. It allows 1G free recovery.
Feedback for iCare Data Recovery Pro for USB Drive/Hard disk Recovery
Below is one feedback from real user of iCare Data Recovery Pro

More feedback from real users...
Video Tutorial: how to use iCare Data Recovery for pen drive file rescuing
Three steps for recovering deleted files from pen drive
Step 1 - Download and install iCare Data Recovery, connect your usb pen drive to PC and run iCare.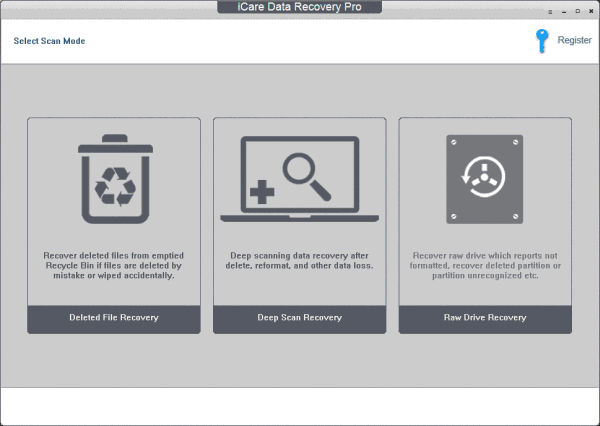 Step 2 - Wait for scanning files processes from pen thumb drive.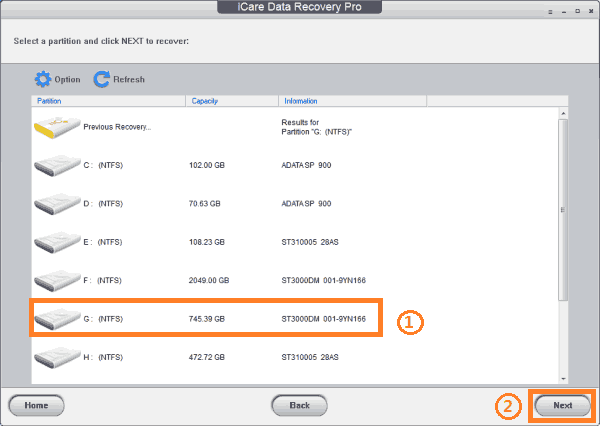 Setp 3 - Preview lost files/photos and save it on your computer hard disk.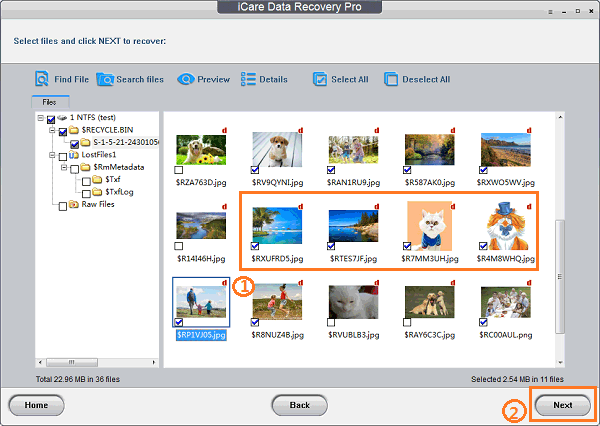 Whether you deleted a file, or formatted the disk, the data residual remains upon the deletion/formation. The file system marks the space as available, and new files will occupy the space and overwrite its data. As long as your storage unit is recognized by the operating system on the computer, you can run iCare Data Recovery to scan to see if the files can be found. However, if your storage unit is seriously damaged and could not trigger any reaction by the computer, data recovery service will be your only choice.
Download the software now to retrieve lost or deleted files from pen drive before new data overwrites or damaged chip of pen drive.
How to Recover Data from Pen Stick without Software?
Without the help from any software, the only possibilities to recover data from a pen stick is that you backed up in advance before data losses happened. Otherwise, you will have to run data recovery software for its recovery.
How to Restore Data from Pen Drive Which Is Not Visible?
How can you get files back from a pen drive which is not showing up? Below is the different circumstances for invisible file recovery on a pen drive.
1. Data recovery from pen drive which cannot be recognized by the PC
Pen drive can not be recognized might be caused by man-made error or virus attack, improperly operation, etc. When a pen drive is not detected by Windows, go to Disk Management to run a search on it. Then, try disconnect and reconnect the pen drive to your computer again. Please make sure the USB port works well. If pen drive did not experience any chip damages, iCare Data Recovery can detect it even tho no other device can.
2. Data on pen drive got wiped out
If pen drive cannot be recognized but also all data on it is not showing, please go to the Folder Options from Tools bar on My Computer to visit all hidden files and folders. Otherwise files might be hidden or corrupted by virus or spyware, simply run antivirus software to scan the pen drive to check virus.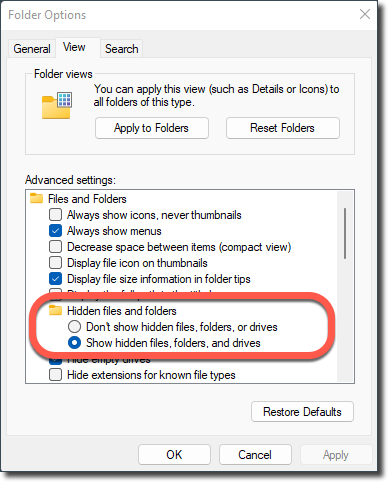 ---
Related Articles
Hot Topics