Free USB Pen Drive Data Recovery - Recovering files from thumb drive with 4 free ways
Summary
How to recover deleted files from usb drive without software? How do you undelete usb flash drive? Firstly do not make any further changes on the thumb drive. And then download iCare Data Recovery Pro, the free pen drive recovery tool which is able to recover pen drive from various problems. It is especially useful for recovering deleted files from pen drive with almost 95% -100% success chance!
#1 Free Download Pen Drive Data Recovery Tool
Pen drive recovery software download to PC for recovering files that were deleted/erased by accident or permanently, formatted usb by mistake, corrupted, thumb drive suddenly asked to format, attacked/infected by virus, unable to perform usb formation, i\o error in pendrive, you need to format the disk usb raw...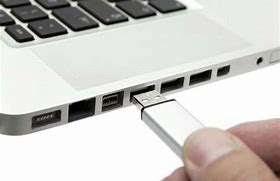 Note: Please do not use the pen drive to keep the best chance of recovery, or some of the lost data on the thumb drive may be corrupted or damaged and use read-only program iCare Pro Free to recover files from usb drive safely.
Pen Drive Data Recovery

Download iCare Data Recovery Pro to recover various usb stick problems eg. deletion, formation, cannot be recognized, not formatted error, RAW drive...
Note: PLEASE DO NOT SAVE NEW DATA TO YOUR PENDRIVE OR USE CHKDSK ON IT TO KEEP THE BEST CHANCE OF RECOVERY!
Video Tutorial: how to perform pen drive file rescuing
Photo Tutorial: Recovering files from pen drive
Step 1 - Download and install iCare Data Recovery Pro, connect your usb pen drive to PC and run iCare.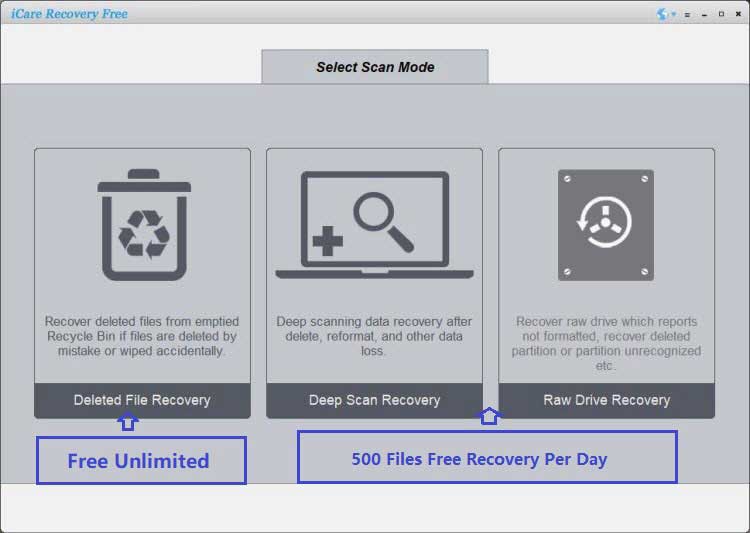 Step 2 - Wait for scanning files processes from pen thumb drive.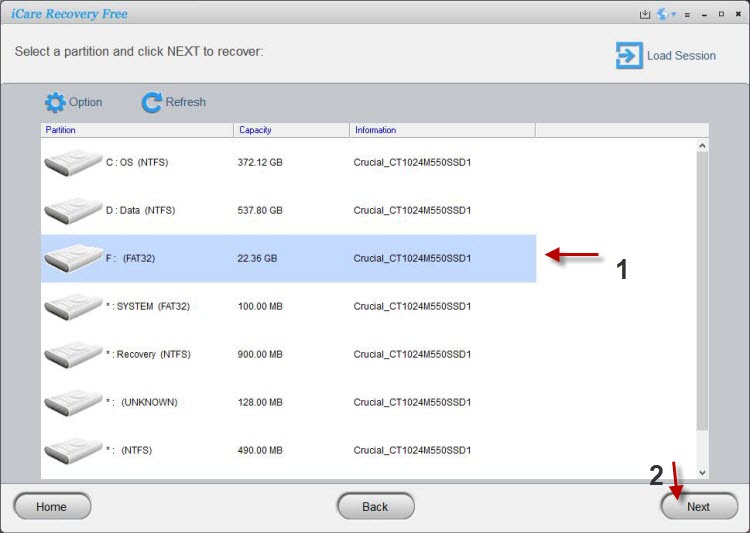 Setp 3 - Preview lost files/photos and save it on another device eg. your computer hard disk.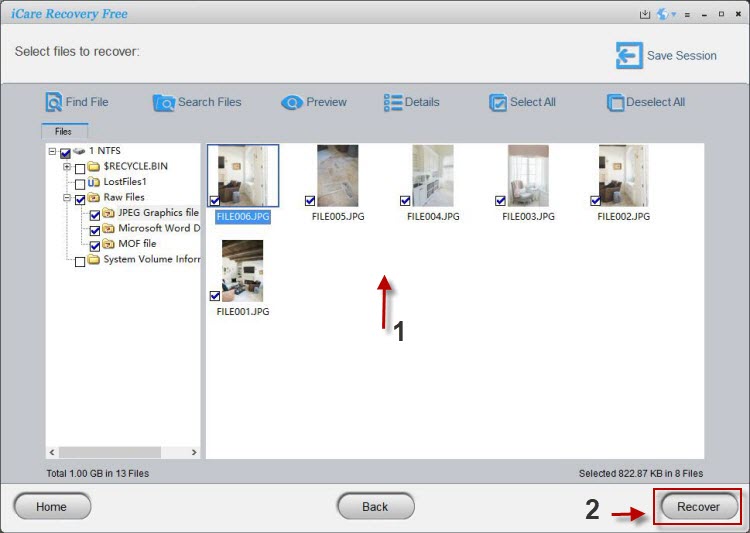 How to Recover Deleted Files from Flash Drive Without Software - 3 free ways
#1 - Recover files from usb stick from Windows backup and restore
You may go to control panel -> System and Security -> Backup and Restore column -> Restore files from backup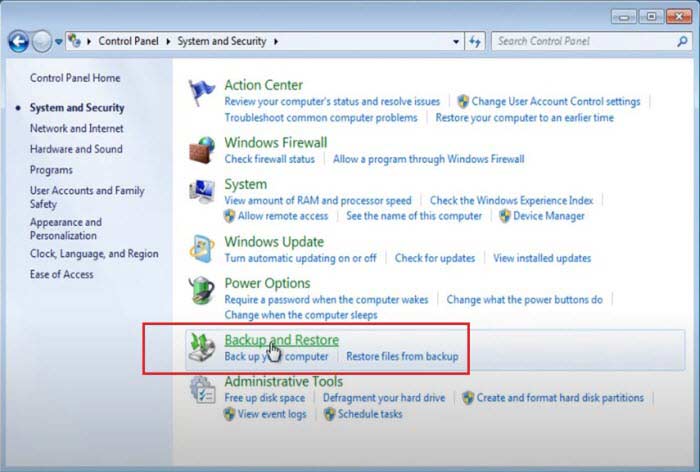 Backup and restore in Windows 10 8 7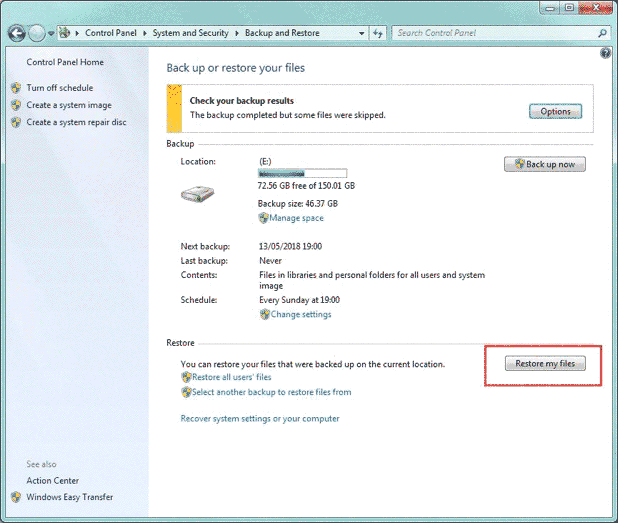 Pen drive data recovery from backup and restore
Video - how to restore files from system backup and restore
#2 - Recover files from Pen drive with its Previous Versions
You may right click the whole usb and select its available option -> Restore previous versions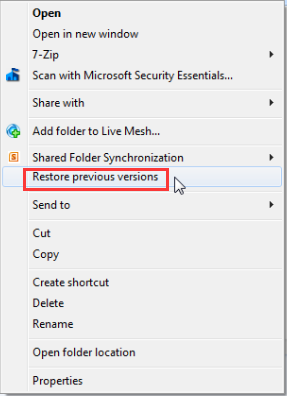 Pen drive data recovery previous versions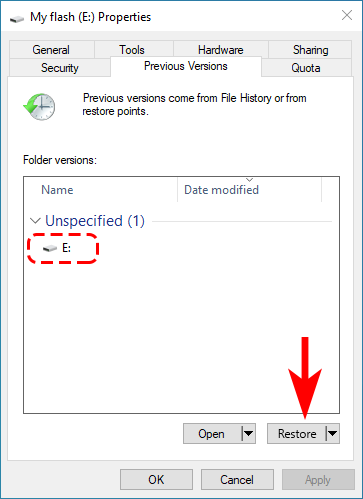 Pen drive data recovery previous versions available
If there is no previous versions available, you may try to create the same folder/file on your flash drive, and then check whether its previous version is available by the following video guide.
Video - how to recover pen drive with its previous versions
#3 - Recover files from usb drive using cmd
Question: How to recover deleted files from usb using command prompt?
Answer: The cmd attrib -h -r -s /s /d *.* would help recover your files from usb drive, see what's in the following video.
If your pen drive data can not be found by the above three ways, you need to try the forth professional pendrive recovery tool.
How to Restore Data from Pen Drive Which Is Not Visible?
How can you get files back from a pen drive which is not showing up? Below is the different circumstances for invisible file recovery on a pen drive.
1. Data recovery from pen drive which cannot be recognized by the PC
Pen drive can not be recognized might be caused by man-made error or virus attack, improperly operation, etc. When a pen drive is not detected by Windows, go to Disk Management to run a search on it. Then, try disconnect and reconnect the pen drive to your computer again. Please make sure the USB port works well. If pen drive did not experience any chip damages, if iCare Data Recovery can detect it then you may freely start a recovery.
2. Data on pen drive got wiped out
If pen drive cannot be recognized but also all data on it is not showing, please go to the Folder Options from Tools bar on My Computer to visit all hidden files and folders. Otherwise files might be hidden or corrupted by virus or spyware, simply run antivirus software to scan the pen drive to check virus.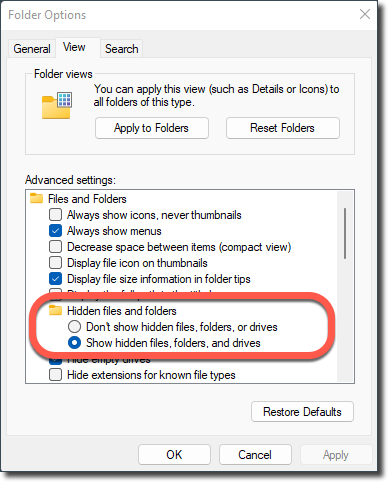 How Pen Drive Recovery Worked - Users Feedback
Below are some users who applied pen drive recovery with iCare
Without the help from any software, the only possibilities to recover data from a pen stick is that you backed up in advance before data losses happened. Luckily the Microsoft Windows recent personal computer systems like Windows 10 always does computer backup that you may try your luck to see whether your files can be restored from Windows backup and restore.
Possibility of Flash Drive Recovery
95%-100% Chance

of Recovery for Deleted Files

Whether you deleted a file/folder which contains many many important data, the data residual remains upon the deletion. The file system marks the space as available, and it wont be totally erased until new files occupies the space and overwrite its data. It is of very much high recovery chance for deleted file recovery off the pen drive with iCare Recovery.
90%-100% Chance of Recovery
after Reformat
Recovery after Formation depends on whether new data have been saved onto the formatted thumb drive.
90% above data can be restored if there is no new data saved or no disk operation like chkdsk or defrag happened after the formatting.
50% OR Less Recovery Chance
If you ever saved new data on the same drive where you lost your data, then some lost files would be permanently deleted and the recovered files would be some partiallycorrupted and damaged.
0% for Physical Damages
When your pen drive has physical damages, almost 0% chance of recovery by software, anyone! How to judge? If your storage unit is seriously damaged and could not triggerany reaction by the computer, data recovery service will be your only choice.
Download the software now to retrieve lost or deleted files from pen drive before new data overwrites or damaged chip of pen drive.
Common USB Flash Drive Errors&Problems
Improper operation or virus infection may cause USB flash drive error, which will lead you to lose data on the USB drive. Here are some common USB drive errors and possible solutions:
1. USB flash drive not formatted error and RAW file system
Have you ever met the similar problem that your USB flash drive shows as an unformatted disk and changes its file system to RAW? In this situation, system will ask you to format the USB drive to fix the error. It is true that you can format the flash drive back to FAT32 file system to fix the not formatted error, but if you do not want to lose any data from the unformatted USB, you had better not format it before getting the files you need.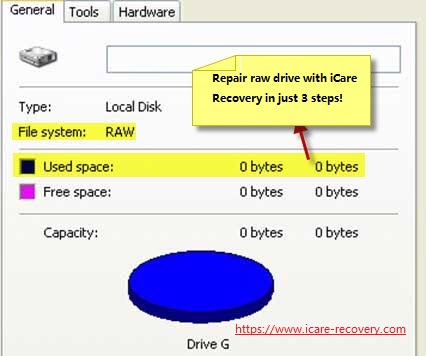 DISK file sytem raw 0 bytes
Video - repair raw disk not formatted error

Also read:how to repair raw disk
2. Windows was unable to complete the format
Receiving error like "Windows was unable to complete the format" when you attempt format a RAW USB flash drive? In this situation, you can try to check and repair bad sectors to fix the problem.
Video - Format usb by rufus when it cannot be formatted

Also read:how to fix usb stick/hd cannot be formatted with 5 free ways
3. USB flash drive cannot be recognized by PC
Windows cannot detect your USB flash drive after inserting it to your computer? This kind of problem might be caused by virus infection, USB flash drive corruption or some other reasons. You can try to run anti-virus software to perform a full scan on all disk drives to check if there is any virus infection.
Possible Ways to Avoid USB Flash Drive Error
Generally speaking, USB flash drive error mentioned above might be caused by virus infection, bad sectors, improper operation and more other reasons. If you do not want to run into data loss problem due to USB flash drive error, you should take measures to avoid such kind of error with the following methods:
1. Do not save too much data to USB flash drive when it is nearly full
2. Had better check if it contains bad sectors when there is noisy on the USB drive
3. Never disconnect USB flash drive during data transferring or writing
4. Use USB flash drive carefully to protect it from being attacked by any virus or Trojan
Last updated on Nov 28, 2023
Hot Articles