External Hard Drive Won't Format - Cannot complete the format of removable HD
"Can I recover data from my external hard drive that won't format? I want to write some data to my 500GB external hard drive, but system says external hard drive is not formatted when I plug it to my computer. Without other choice, I click yes to format the external hard drive, but system reports another message to say cannot complete the format. Now, what can I do to fix the external hard drive not formatted error?"
"I need external hard drive data recovery software to restore files from RAW external hard drive that cannot be formatted. I want to format my external hard drive because system disables me to open the disk if I do not format it. But I need to get back all data before formatting the external HDD. Can you give me some advice?"
Data Recovery When External HDD Wont' Format
If you want to perform data recovery when external hard drive won't format and become inaccessible, you need to rely on data recovery software. iCare Data Recovery Pro is a data recovery program, which allows you to restore files from RAW external hard drive without formatting it. Now, you can follow the steps below to recover data from external hard drive which is not formatted:

Step1. Download and install iCare Data Recovery. Launch the software and choose a proper scan mode.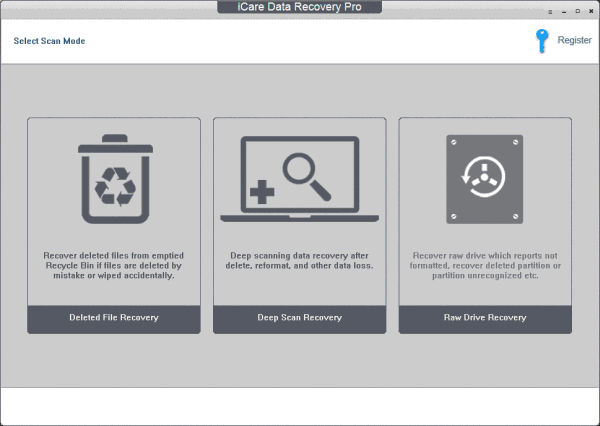 Step2. Choose the external hard drive as aim disk and let the software scan.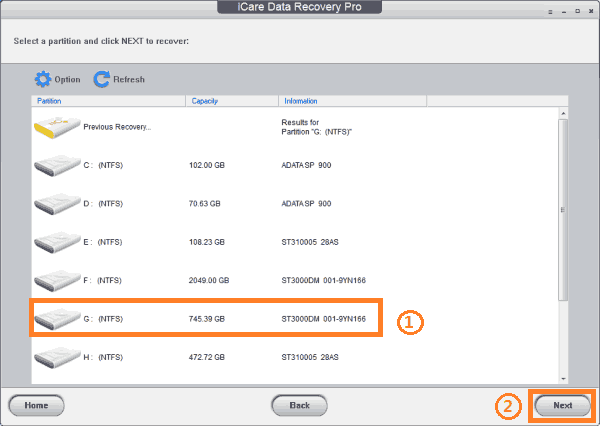 Step3. Preview and save the files lost from your external hard drive.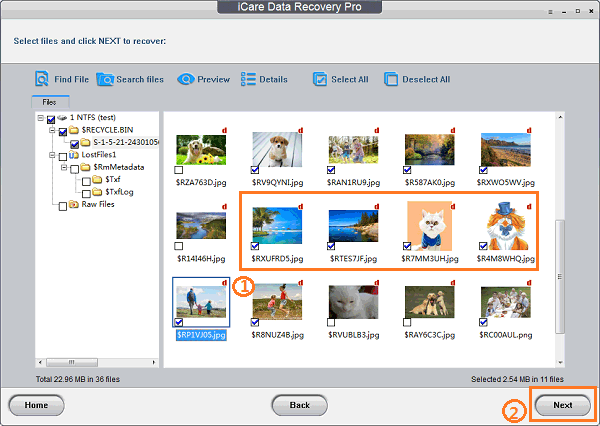 External Hard Drive Cannot Format on Windows
External hard drive usually works as an external device for data storage, backup and transferring. You need to plug an external hard drive to PC in order to read, transfer or write data on external hard drive. When an external HDD turns to RAW on Windows OS, you may receive some similar error message like "disk drive is not formatted do you want to format it now" or "you need to format disk drive before you can use it". iCare Data Recovery helps recover data from all types of external HDD when it won't format on Windows like Windows XP, Windows Vista, Windows 7 and Windows 8, etc.
Fix External Unable to Format Problem
Sometimes, if it reports external HDD cannot be formatted when you perform quick format on it, you can try to full format the external hard drive to see if it can be formatted successfully.
==>> To resolve the problem about external hard drive cannot be formatted, please go to this page - Windows was unable to format extenal hard drive>>
The Bottom Line for External Hard Drive Recovery That Cannot Format
iCare Data Recovery supports data recovery from all external hard drive including Samsung, Seagate, Western Digital, Transcend, Maxtor, Hitachi, etc. You should not format the external hard drive before getting back the files you need. Free download the software now!

---
Related Articles