External Hard Drive Won't Format - Cannot format removable HDD/SSD (7 solutions)
Is there any way to force format hard drive or external hard drive or SSD when it cannot be formatted?
"Can I recover data from my external hard drive that won't format? I want to write some data to my 500GB external hard drive, but system says external hard drive is not formatted when I plug it to my computer. Without other choice, I click yes to format the external hard drive, but system reports another message to say cannot complete the format. Now, what can I do to fix the external hard drive not formatted error?"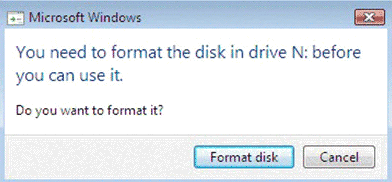 You need to format disk before you can use it
"I need external hard drive data recovery software to restore files from RAW external hard drive that cannot be formatted. I want to format my external hard drive because system disables me to open the disk if I do not format it. But I need to get back all data before formatting the external HDD. Can you give me some advice?"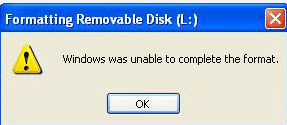 Can't format hard drive in Windows 10 8 7 error message after confirmed the formatting
Video - how to fix can't format hard drive hdd
hd/SSD may fail to be formatted due to many causes, what solutions to take
Hard drive has write protection, remove its read-only attribute
Format hard disk with rufus or hp usb format tool (8 free ways to format disk included)
Delete volume in disk management, and then create new one when it can't be formatted
Broken mbr, Format disk with diskpart
Solution #1 - Fix/Format write protected HDD/SSD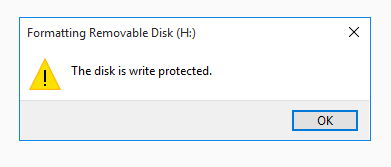 Format disk failed write protected
Or when you try to copy files to the hard disk, it may say it is write protected.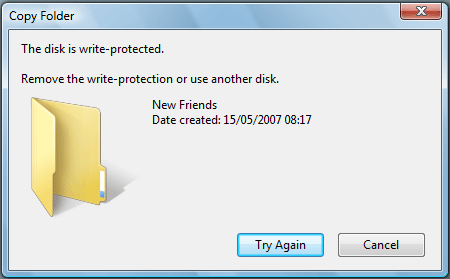 Disk write protected cannot copy files
Remove disk readonly write protection [efficient]
Video - how to remove readonly for internal&external hd
Launch cmd from Windows startup icon -> Run, or press Windows icon+R to get it started; type 'diskpart'
Type 'list disk'
Type 'select disk *' (Replace * with your own disk number)
Type 'attributes disk clear readonly'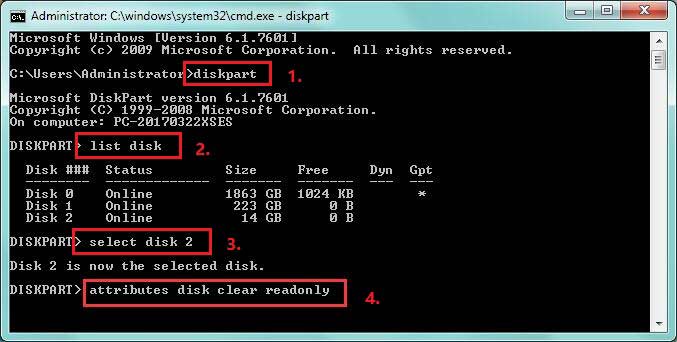 Also read: 10 ways to remove disk drive write protection (Hard drive(internal/usb) still reported cannot format or copy, or io error? -> Your hd may end its life. Be free to move all data out to somwhere else as backup, and then buy a new one to replace it.)
Solution #2 - Format HDD/SSD with Rufus - [efficient]
Formatting hard drive or an ssd with Rufus would mostly work when your usb disk, ssd or internal hard disk can't be formatted due to unknown reasons.
You may download it here:
https://github.com/pbatard/rufus/releases/download/v3.11/rufus-3.11.exe
More download link is available at its website https://rufus.ie/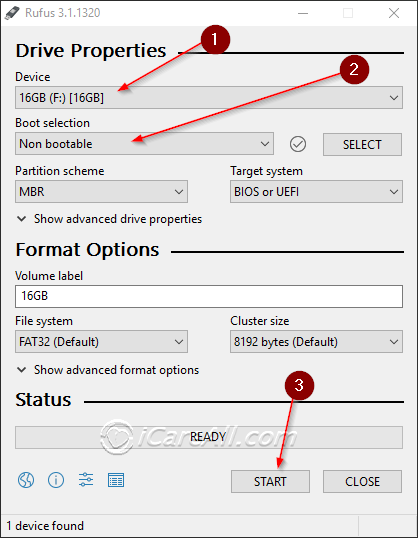 Rufus to format usb disk that cannot be formatted

Also recommend: 8 free disk format tools
Solution #3 - Format disk in disk management, or delete Hard drive in disk management, create new disk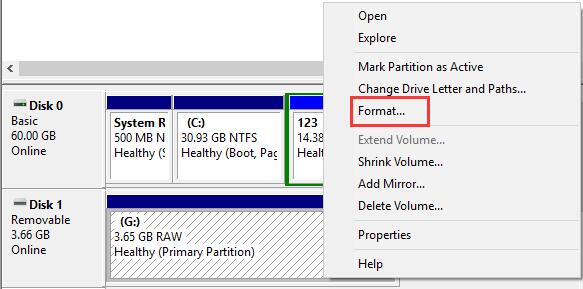 Format with disk management
If your disk could not be formatted in disk management, try another way -> Delete it at first, and then create a new partition under disk management.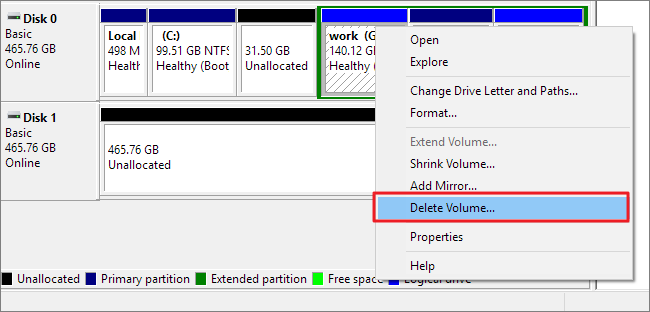 Delete volume disk management
Solution #4 - Format Hard drive using cmd - [efficient]
This is another efficient way for formatting digital media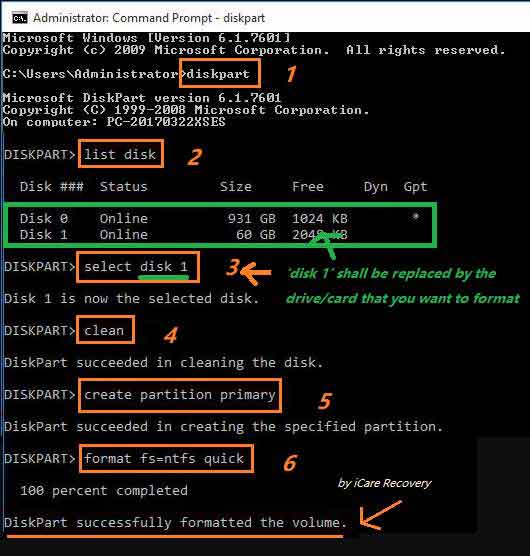 Steps to format hard drive (Internal&External) using cmd diskpart
Launch cmd and type 'diskpart'
Type 'list disk'
Type 'select disk *'
Type 'clean'
Type 'create partition primary'
Type 'format fs=ntfs quick'
Solution #5 - Repair damaged disk with cmd chkdsk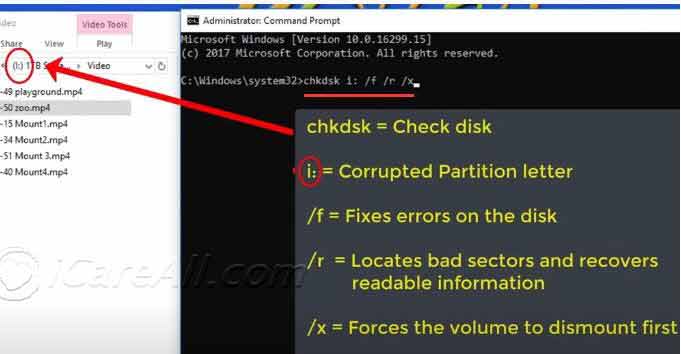 Chkdsk /f /r /x to repair disk
Video - how to repair damaged disk using chkdsk
Solution #6 - Repair damaged disk with error-checking tool
How to open it? => 'This PC' -> 'Right click hard drive' -> 'Properties'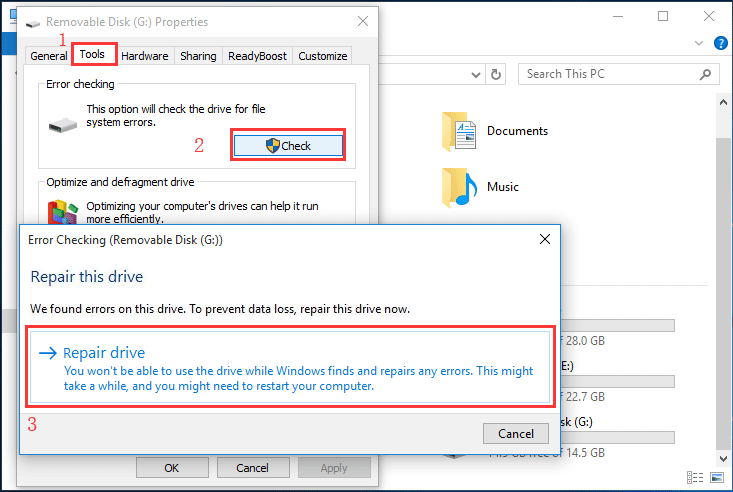 Recommend: Repair Corrupted disk with 6 free ways
Solution #7 - Data Recovery When External HDD Wont' Format
If you want to perform data recovery when external hard drive won't format and became inaccessible, iCare Data Recovery Free is a data recovery program, which allows you to restore files from RAW external hard drive or RAW SSD without formatting it.
Step1. Download and install iCare Data Recovery. Launch the software and choose a proper scan mode.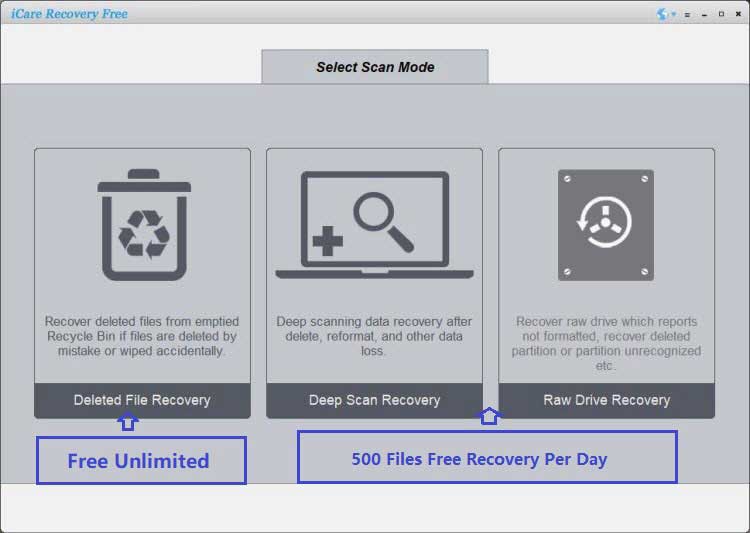 Step2. Choose the external hard drive as aim disk and let the software scan.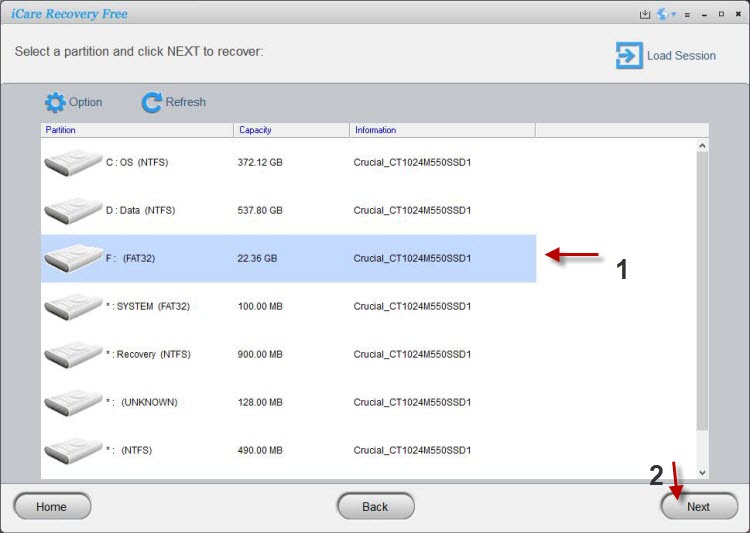 Step3. Preview and save the files lost from your external hard drive.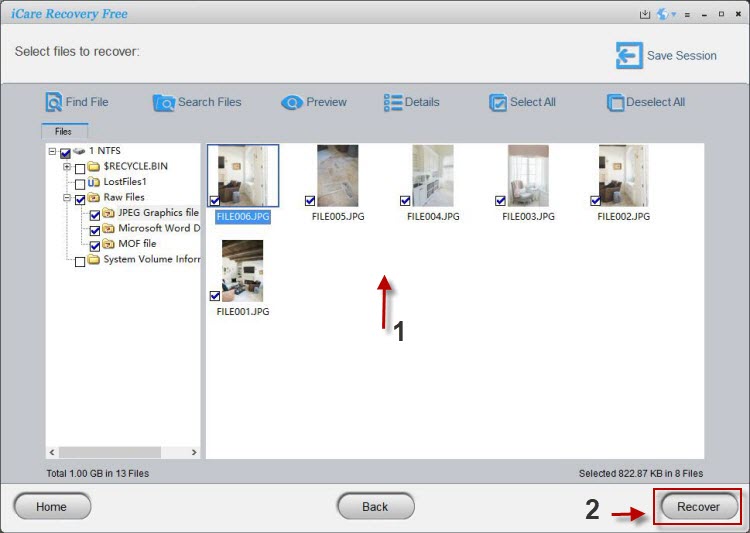 External Hard Drive Cannot Format on Windows 11/10/8/7
External hard drive usually works as an external device for data storage, backup and transferring. You need to plug an external hard drive to PC in order to read, transfer or write data on external hard drive.
When an external HDD turns to RAW on Windows OS, you may receive some similar error message like "disk drive is not formatted do you want to format it now" or "you need to format disk drive before you can use it".
Or hard drive formatting would suddenly stop or freeze during the processing of format due to unknown errors.

=>> To resolve the problem about external hard drive cannot be formatted, please go to this page - Windows was unable to format extenal hard drive>>
The Bottom Line
You should not format the external hard drive or internal hd before getting back the files you need. There are tons of possible causes that your disk may get corrupted, so always backup important files with several copies.
FAQ
Qestion: My hard drive did not complete formatting and hung up there about 5% of the formatting, what should I do, how may I end this, should I reboot my computer?
Answer: If the formatting did not complete properly, you may try the 7 free ways listed on this page to format your external or internal hard disk drive. The cause of the formatting failure could be physical damage or logical damage on your hd.
Qestion: My external hard drive won't format with raw file system, how do I fix the raw external hdd that cannot be formatted?
Answer: Delete the external disk in disk management, and then create a new volume for the disk, and then try reformatting it.
Question: C drive is not getting formatted, c drive not formatting
How to fix unable to format c drive problem
When c drive is not formatting, Windows is unable to format it since it is already in use. Here are some solutions that you may get c drive formatted in the following ways.
#1 - format c drive in bios
Read more info here: more method to format drive in bios or format c drive
#2 - Format c drive from another computer
Remove your disk from your current computer, and then connect it to another one as an external device to get the partition c reformatted.
Last updated on Sept 14, 2023
Related Articles
External Resource