External/Internal hard drive not formatted, not formatting fixings - 5 free ways
Background: hd not formatting error happens to various kinds of disk drives like Seagate external usb, WD hard drive says needs formatted, Toshiba portable hard drive, Samsung removable disk needs formatting etc.
" I'am using my computer to read my external drive, but one day, when I insert it in, Windows cannot recognize it, at the same time, it says that my external drive need a formatting? Is this a sign of virus? -A forum post give us a description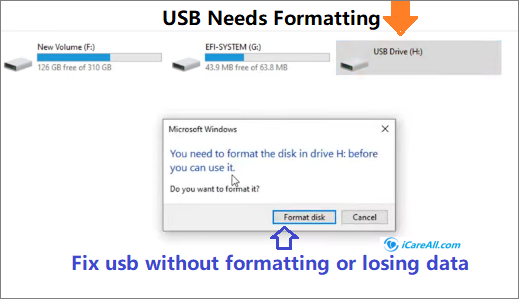 Hard drive wants to be formatted in Windows 10 8 7 Vista XP
Does these occur frequently? "The disk in drive * is not formatted, do you want to format it now?" or 'You need to format the disk in drive * before you can use it', Computers, if it happenes, it will be a predicament for you.
Sometimes there's another saying that the drive is not ready or Windows cannot recognize it. When the external shows unformatting, it may keep you away from its inside files because it changes to raw file system, which is not recognized by Windows.
Video - how to fix raw format error on hd
Unable to format hard drive? Fix it here -> can't format hard drive Windows 11/10/8/7 solution
5 Free solutions to fix external/internal hard drive not formatted error
Solution#1: Fix external hard drive that wants formatting without losing data
(You may ignore this solution when there is no important files on the hd)
We won't recommend you try repairing the disk or anything else if there are important files inside of the disk, for this situation, you may use iCare Data Recovery Pro to help you. This tool is able to recover data from disk device when it says not formatting error.
Instructions to Restore Files from unformatted hard drive

Step1. Download iCare Pro, plug the not formatted hard drive to pc on which you have installed the software. Open the software and choose Deep Scan Recovery.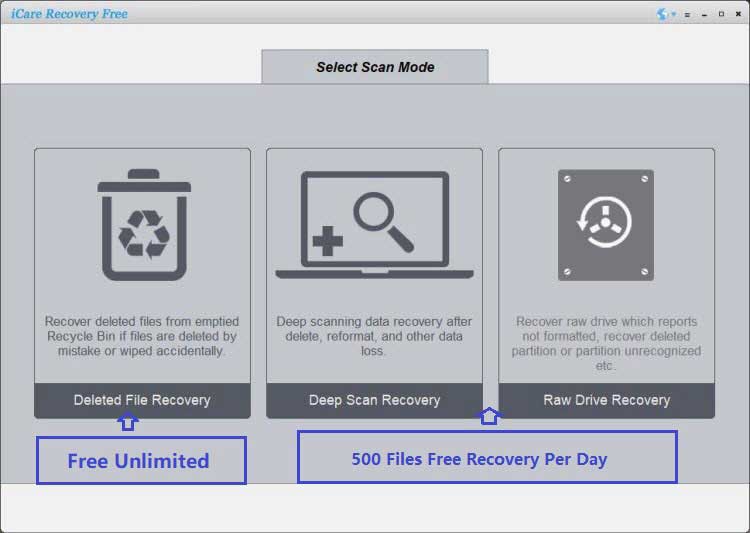 Step2. Select the portable hard drive that has error and the software would search it.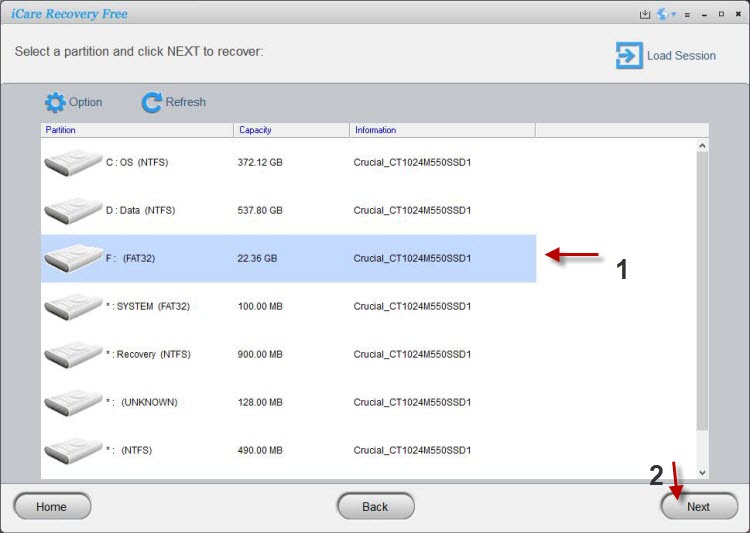 Step3. You can see all files and save them.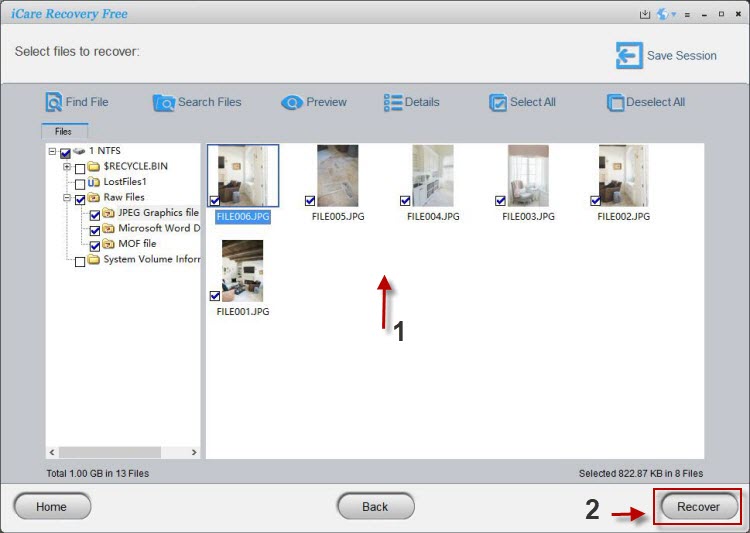 You can format the external HDD after using iCare Data Recovery for file restore. Windows was unable to complete format external HDD if it contains too many bad sectors or has some other error. In this situation, you can check bad sectors in advance before formatting it.
Solution#2: Repair hdd without formatting with Windows error checking
The damaged hd could be repaired when its file system was damaged. It can be started by the following route.
'This PC' -> Hard drive, right click -> properties -> Tools -> Check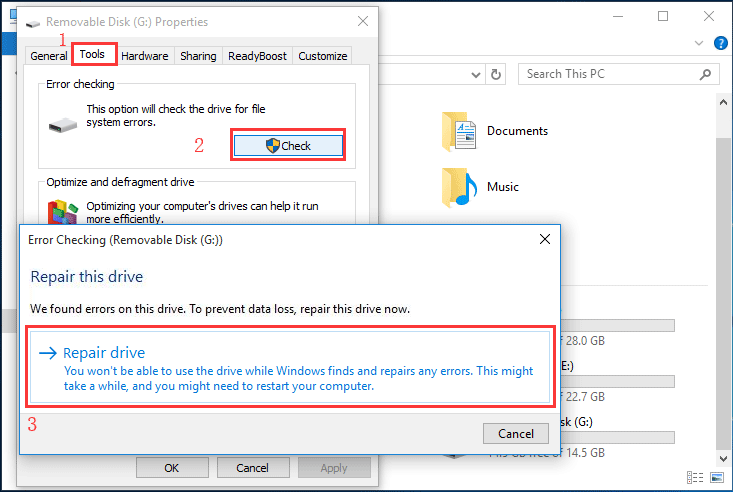 Fix damaged hd with error checking
Video - How to repair damaged hard drive that wants formatting
Solution#3: Format HD with Rufus
Rufus would be the first choice for formatting a damaged hd that it could even fix the disk drive that cannot be formatted with logical errors.
Note: formatting would erase all files on your hd, please restore them before the formatting to avoid data overwritten with permanent data loss.
Rufus download url: https://github.com/pbatard/rufus/releases/download/v3.11/rufus-3.11.exe
If the above link does not work, be free to get the latest download link at https://rufus.ie/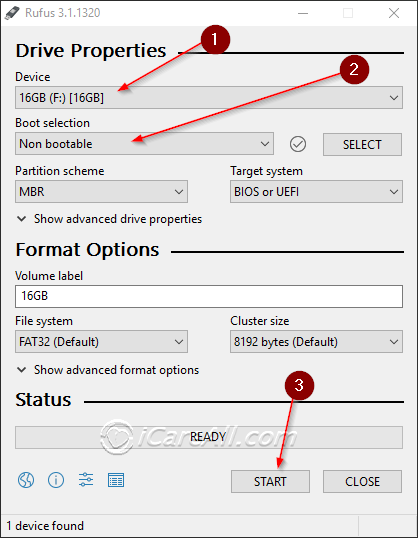 Rufus to format usb that cannot be formatted

Also recommend: 8 free disk format tools
Solution#4: How to fix not formatting disk using cmd to get it formatted
The following method is to kill the hdd not formatted error with cmd diskpart.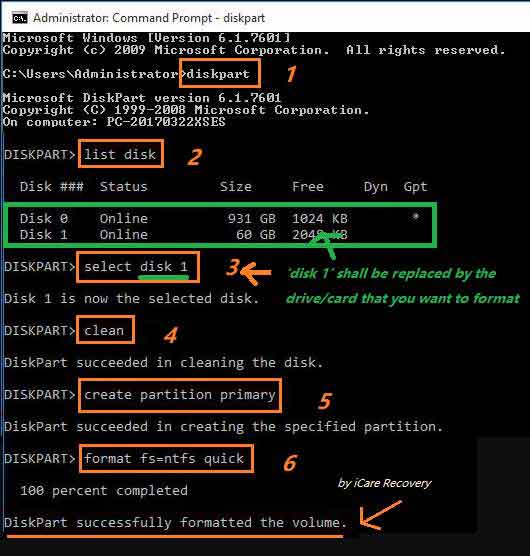 If this formatting does not work for you, try the following:
Solution#5: How to remove write protection if disk cannot be formatted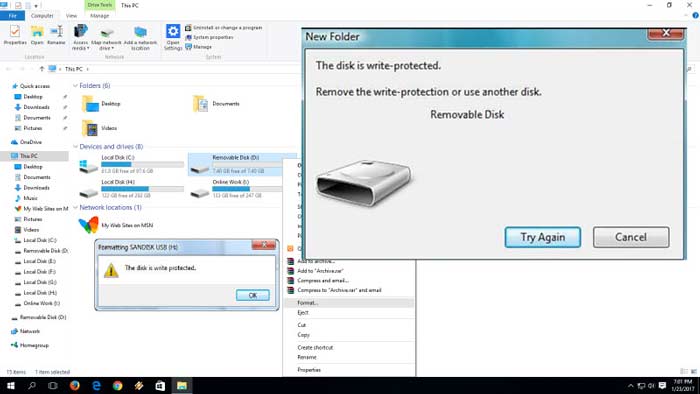 When disk has write protection, you may fail to copy/move/delete files, nor cannot format disk. This could be possible reason of one. And here are the steps to get it removed using cmd.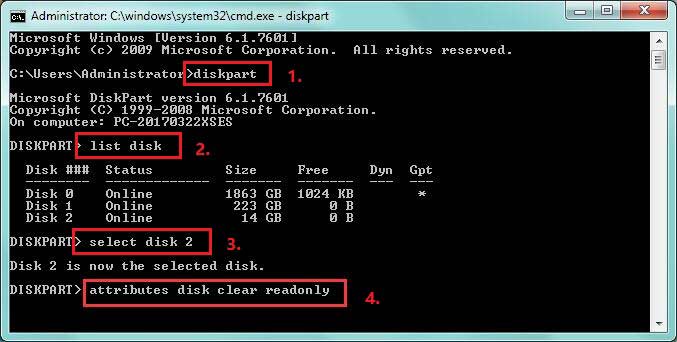 Hard drive still cannot be formatted? Read this -> Can't format hd solutions
Recommend: If this cmd does not work for you, follow this article that tells more free ways to remove write protection on your media.
Why the disk was unformatted? A list of possible causes
Sometimes when virus attacked your disk/usb external, they mostly wanted to attack their file system and changed them from regularly ntfs/fat32/exfat/hfs to RAW, unknown file system.
Not safe removal, unplug or disconnect brutally without its safe removal
Sudden power surge
Third party software damage
Bad blocks or physical damages...
If you press format, you may lost your data, but the most difficult questions is that you can not even format it, what't a pity. So now, here are the solutions you may try when your disk has got such formatting difficulty.
Last updated on Nov 28, 2023
Related Articles
External Resource