External drive not formatted
Does these questions occur frequently? " External hard drive not formatted,do you want to format it now?", Computers, if it happenes, it will be a predicament for you. I bet that only few user have never met this problem. Sometimes there's a saying that the drive is not ready or Windows cannot recognize it. When the external shows unformat, it may keep you away from its inside files because it changes to raw file system, which is not recognized by Windows.
Sometimes when virus attacked your PC,you may meet such kind of situation. If you press format, you may lost your data, but the most difficult questions is that you can not even format it, what't a pity. So now, you should leave this question to raw drive recovery software.
Download iCare Data RecoveryWhat is external hard drive –"external drive not formatted, you want to format it now? to retrieve data off usb external hard disk - It failed to restore files from formatted hard drive free restore data off unformatted drive and it is the right tool for a hard drive recovery.
What is external hard drive –"external drive not formatted, you want to format it now?"
A forum post give us a description: " I'am using my computer to raed my external drive, but one day, when I insert it in, Windows cannot recognize it, at the same time, it says that my external drive need a format ? Is this a sign of virus?
Here's the analysis: the external hard drive is trying to access, or the data has been damaged, the Windows can't raed it, when this occurs, the only thing needed is to leave it to
iCare Data Recovery which is able to restore data off not formatted external usb..
How to recover data when it shows external hard drive not formatted.
If you choose to format it, all problem will be done, but the panic thing is that you will loss all your data, and the most tough question is that you even cannot format it, for this situation, you just need to use iCare Data Recovery to help you, even you have little knowledge of computer. This tool also can recover data from other memory device when it says not formatted error.
Next we will talk about how the iCare Data Recovery step by step.

---
Instructions to Restore Files from unformatted external hard drive

Step1. Plug the not formatted external hard drive to pc on which you have installed the software. Open the software and choose Deep Scan Recovery.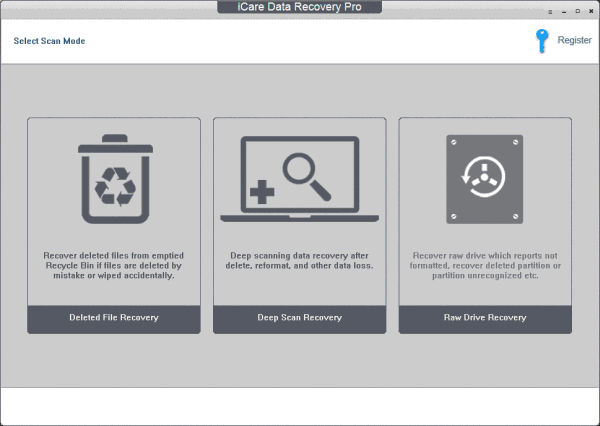 Step2. Select the portable hard drive that has error and the software would search it.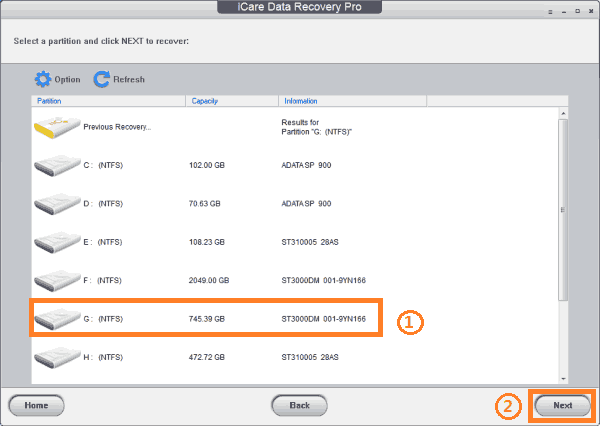 Step3. You can see all files and save them.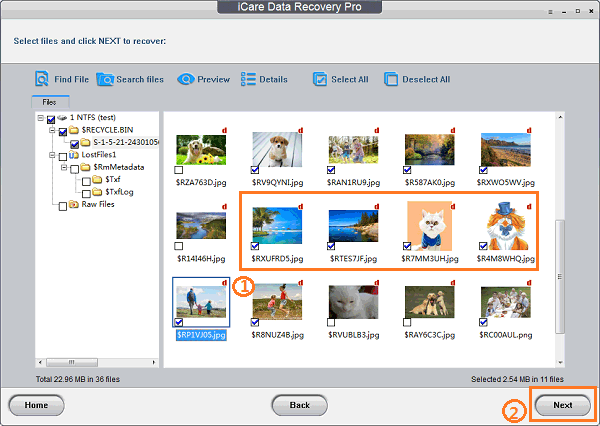 You can format the external HDD after using iCare Data Recovery for file restore. Windows was unable to complete format external HDD if it contains too many bad sectors or has some other error. In this situation, you can check bad sectors in advance before formatting it.
How to recover photo from memory card using iCare Data Recovery? You can also follow the steps above to perform memory card photo recovery by using this data recovery software. Generally speaking, you can recover photos after formatting SD card, mistakenly reformat CF or deleting from any memory card.
The not formatted error can also occur on memory card. When connecting the card to your computer, Windows may reports that memory card has RAW format when use CMD CHKDSK. If so, you should stop using the card and use iCare Data Recovery software to extract files off the RAW memory card.

---
Related Articles