Fix: External hard disk formatted by mistake - unformat hdd
The case
Question: I accidentally formatted my WD Passport 2TB external hard disk that was performed by the quick format button. How do I recover the formatted disk and get back the files? Since the files are not the ones I could afford to lose. I need them back to me NOW.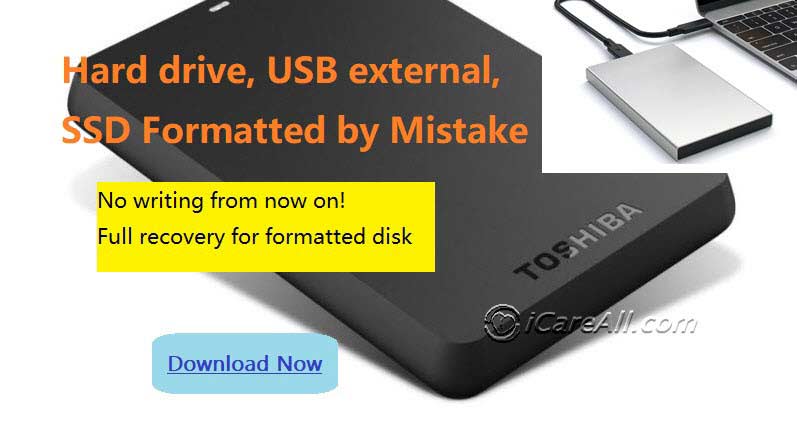 Warnings and Forbiddens
Don't save new data onto the formatted disk, just keep what it is now;
Don't disk partition it again;
Don't delete the disk partition;
Don't reformat it over and over again;
Don't do CHKDSK nor other CMD (Do not try to repair it with some free tools, keep no changes to the formatted disk)
Don't repair the bad blocks at this moment...
When&How did you formatted your hard disk
Are you in one of the following situations? Here are a list of most often situations that storage media may get formatted by mistake.
Format#1: Accidentally formatted the disk when using the right click option, and format is just around the corner waiting for you to get it clicked.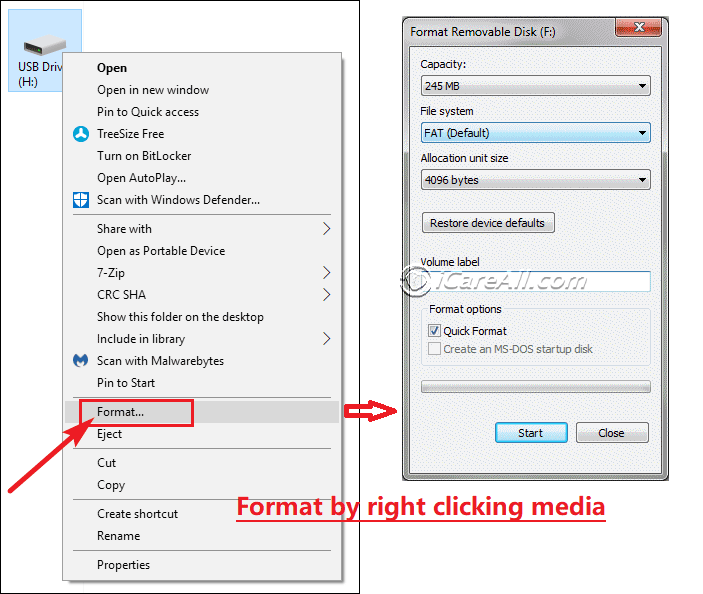 Format#2: Accidentally formatted the wrong partition/disk while installing your operating system.
Your disk could easily got reformatted mistakenly while upgrading your operating system or installing new OS, especially during using the third party program GHOST.
Many users have formatted the wrong disk partition since they may not remember the partition lable precisely the correct one. So the drive was just mistakenly formatted.
Format#3: Formatted the wrong hard disk partition by a third party utility.
Some utilities provide storage media formatting especially when you need to convert its file system or its property such as:
convert ntfs to fat32; convert fat32 to ntfs, convert fat32 to exfat, convert mbr disk to gpt, convert gpt to mbr...
Or you may just get it formatted for some other reasons...
Format#4: Format to erase a hard drive or usb external to keep privacy but...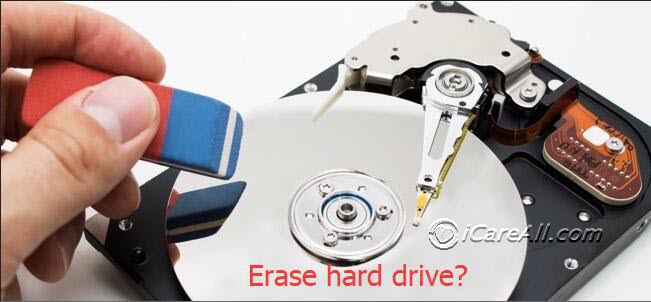 Giveing away your disk to others but having important files on it? Some people may keep this thought in their mind that once the disk is formatted, no one could see its old data and it seemed their privacy was kept well. Really?
However, the truth is that the data could still be recovered.
2 Top tools for recovering formatted hard drive(Internal&External)
Tool#1:: Free formatted hard drive recovery with iCare Pro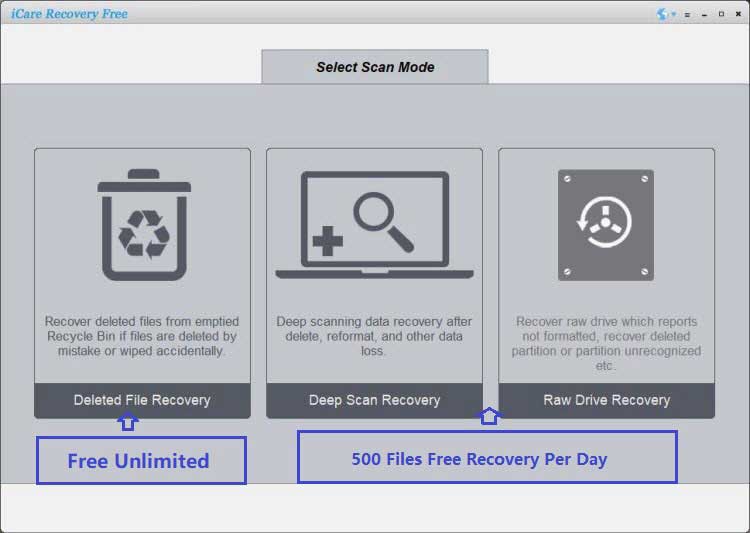 This format recovery guide is applied to various brands of hard disks that got formatted by mistake. And here are just some of them for example:
Toshiba external disk; WD external usb; Sandisk SSD/USB disk; Seagate external disk(including Seagate backup Plus); Samsung external hard drive; and more.
Tool#2: Freeware Recuva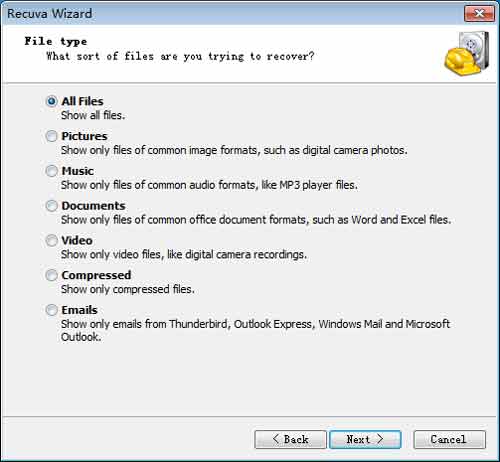 Recommend: More detailed guide for using Recuva and other free tools for recovering formatted disk
Reasons Why Hard Drive Fails and Needs to Be Formatted:
Corrupt File System
formatted disk drive just by mistake?
Sudden Power Loss
Formatted the wrong disk partition/usb disk while installing the new OS?
Malware or Viruses
Other Irreparable Issues
FAQ about accidentally formatted external hard disk
Question from docdocdoc9:
Hi guys, i have bought an external hard drive some months ago. In fact it's a normal IDE hard disk with a 200 GB capacity, mounted in an external USB enclosure. It is partitioned in 2, a 32 GB FAT32 partition and a partition of almost 160 GB NTFS. I use it for keeping those files which are very important for me, to have them always with me because I travel a lot and my laptop's hard drive capacity it isn't enough.
But yesterday, probably because of a shock or beyond normal limits vibration, i found that the NTFS partition is corrupted, some data files gave me errors when I wanted to open them, others even looked fine but all characters were changed. What should I do to recover all my files? I can't miss any since there are important files and this is way I prefer to ask somebody who really knows all those steps.
Question#1: I accidentally formatted hard drive on Windows 10, is there any tool to unformat the hard drive?
Question#2: I accidentally formatted Windows partition, one of the partitions on a hard drive installed on Windows 10 computer and it has a lot of videos, work files, etc.
Solution:
If you want to unformat external hard disk, you may recover all your files following some simple steps:
Install the iCare Data Recovery Pro on your laptop's main drive using the license code received after you purchased this product. After this, connect the external hard disk through the USB port and reboot the system. After the system is up, start the software. Go to "Deep Scan Recovery" for formatted drive file recovery. Select the external partition you need to recover and let this software to do his job. iCare Data Recovery is user friendly and it's interface is pretty intuitive, so that it won't be a problem to figure all by yourself what will be the next steps.
If you do not want to pay, you can have a try with iCare Recovery Free. It is 100% freeware supporting for formatted external hard disk recovery.
Is there Unformat Command on Windows 10/7?
Restore command used to work if you can remember the name of your deleted files, however unformat command is not working for Windows 10/11 digital devices. The good new is you can use the free tools mentioned above on this page to start free formatted hard drive recovery.
Also read: unformat
Hot Articles
Last updated on May 14, 2023
Related Articles