Change/Convert RAW to NTFS - repair/fix damaged raw hard drive/usb/phone memory device
Last updated on 17/4/2017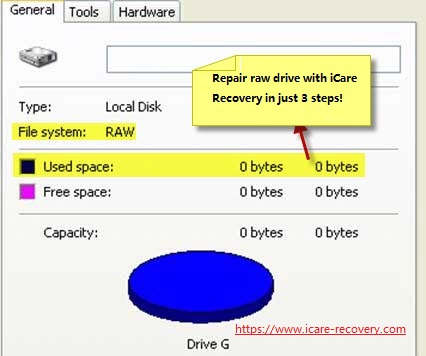 How to convert/format raw file system to ntfs without touching data with command prompt /cmd/ diskpart in Windows 7/8.1/10?
The answer is 'NO'. CMD or diskpart or other format converter would erase your data.

Solution: use free software by iCare
Free raw to ntfs converter download to convert/change raw to ntfs for disk/external hd/usb flash drive/memory sd card byiCare Data Recovery Pro Free Edition, which is free to help when you want to access/open raw/blank sd/usb/disk without formatting or you need a raw converter/formatter to change raw to ntfs without losing data if convert doesn't work for raw drives.
>>Repair/fix/convert RAW Drive to NTFS

Download iCare Data Recovery Pro Free Edition to Convert RAW to NTFS for RAW external drive, mobile SD memory card, raw USB thumb/pen drive/portable hd, internal/removable HDD, etc.on all Windows system.
Video Tutorial: how to repair damaged hard drive converting raw to NTFS
---
Steps of raw drive recovery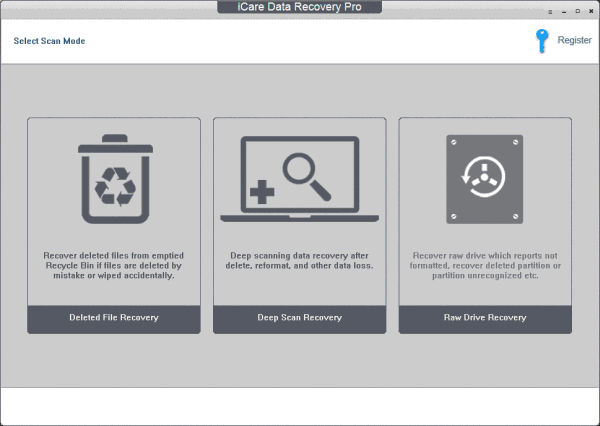 Select a possible drive that contains your files and let it build file structures for recovery.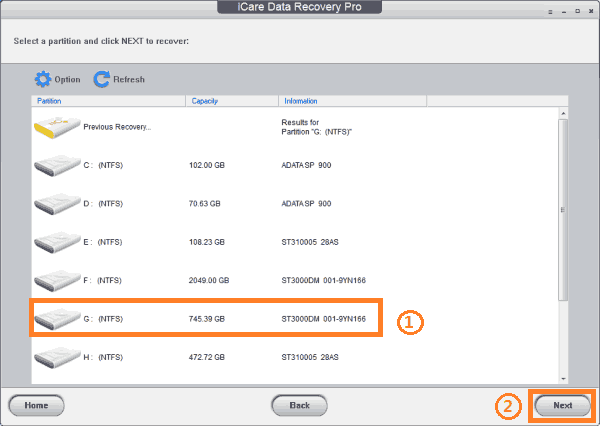 Preview lost files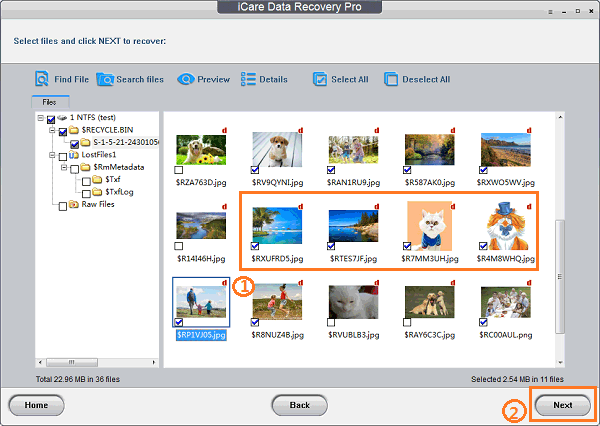 Recover RAW to NTFS with CMD command prompt
Please note: Formatting raw to ntfs would make it more difficult for recovering old data on your digital device.
You can run diskpart command line to format a RAW drive to change the Raw NTFS. Just simply follow this guide:
In Windows XP/7: you may running CMD > type list disk > type select disk < type list volume > type format fs=ntfs label=volume label quick (or type convert x: /fs:ntfs, x: refers to the drive letter of the RAW partition)
In Windows 10, open cmd by typing 'cmd' in the search bar which is next to 'Start' icon, and then
Type: "convert e: /fs:ntfs" in the CMD directly (e is the drive that you want to convert on PC)
You should pay attention to following points:
1. Do not format the RAW drive to NTFS before getting the data you need
2. Stop using the RAW device and you had better not perform any operation to fix the problem before data recovery
3. Protect the RAW device from being physically damaged due to any reason
Download the useful tool now on any partition of Windows computer except the RAW drive for file recovery.
Restore lost files from RAW drive when it was NTFS/FAT32 before
RAW file system, or sometimes people call it RAW drive has the following problems when your disk runs into the raw problem like:
Disk is not formatted, and ask a format
File system shows raw and disk space become 0 bytes
Sometimes, you will be not able to format the disk even it asked you to do. And there is no way to covert RAW file system to NTFS but you can restore lost files from the RAW partition with some data recovery tool.
If you have iCare Data Recovery installed, you are going to be able to perform this file recovery task with a removed risk of data loss.  This is a tricky procedure and quite often ends up with lost files.  By installing the software prior to your partition project, you are allowing yourself the ability to retrieve any lost files and to protect your operation form ending up with lost files or folders to begin with.
The process of converting RAW files to NTFS files is not possible, however file recovery from the raw drive is a bit complicated, but iCare Data Recovery makes it easy for the user.  With a step by step user guide and free technical support, you are able to perform rather complicated tasks with a couple mouse clicks.  You will be able to easily navigate the control options, take the preventative steps to protect your files, and recover files from the partition, and then you don't have to convert your RAW data to NTFS in a matter of seconds.
Does this sound too complicated?  Fear not!  Technicians are able to help if you are unable to find a solution, and there are tons of frequently asked questions and user tutorials to help you along the way.   The beauty of it is: you don't really need to have a whole lot of experience, and it's okay if you make a mistake.  You will be able to recover formats of hard drives – both internal and external – and other hardware you may be using.  When you are working with iCare Data Recovery Pro, you are working with a program that is highly compatible with most media storage devices, partitioning hardware, and capable of advanced files recovery. With the software, you can recover files from RAW pen stick, removable hard disk, memory card, etc.
Taking advantage of a free download of iCare Data Recovery is easy.  You can get a live view of the software, navigate menu items, and search for problems and solutions relevant to your network. It's easy to purchase iCare Data Recovery, as well, with a secured transaction.  You will feel as safe purchasing the software as you will feel about the security of your files and folders.
If you have tried to install a new hard drive, opened a new partition, or even lost power unexpectedly and any of these scenarios (or others) have led to your needing to convert RAW to NTFS, Download iCare Data Recovery Pro, you can find your solution as conveniently as you deserve. With this tool, you can restore files from RAW CF card, SD card, XD card, USB drive, external hard drive, etc.
If you want to convert RAW to NTFS when running into memory card RAW not formatted error, you can format the card after data recovery.
Windows Cannot Format RAW - Change RAW to NTFS without Formatting
Almost everybody knows that formatting is able to help change RAW to NTFS, but sometimes Windows cannot format a RAW drive to NTFS due to this or that kind of reason. In order to change any RAW partition to NTFS without formatting, you can try following methods:
RAW to NTFS Converter Software
RAW to NTFS converter / software is third-party tool that enables you to convert RAW file system to NTFS for internal hard drive, external hard drive and other digital devices. In fact, RAW to NTFS converter tool works like a RAW to NTFS format tool which is able to format RAW drive to NTFS when Windows was unable to format the device on your computer
Convert RAW File System to NTFS Windows XP 7 8 10
The method is available for partition converting from RAW to NTFS on Windows XP, Windows Vista, Windows 7/ 8 / 10, so just calm down whenever you meet the similar problem on any Windows computer.
Convert RAW to NTFS File System Hard Drive Portable HDD USB
NTFS file system is usually used for internal hard drive, portable hard drive and some USB thumb drive. When you attempt to convert any device from RAW to NTFS, make it clear whether the device supports NTFS file system. For example, some memory card should be formatted to FAT32 file system in order to be recognized by digital camera or mobile phone.
==>> To convert RAW to FAT32, please visit this page - recover RAW to FAT32 >>
Change RAW drive to NTFS/fat32 file system? Recover the raw drive data at first
How to repair RAW drive to NTFS without losing data? Free download iCare Data Recovery Pro Free Edition which is a raw to nfts/fat32 converter software to repair/fix damaged/corrupted/not reading/showing/recognized usb flash drive/hdd/memory card etc. to repair RAW to NTFS without losing data. Do you need to convert RAW to NTFS/FAT32 filesystem in order to complete the format of a partition when the disk asks you to do?   Do you want to recover videos photos off formatted memory card when it reports reformat needed while the memory card sd or flash drive has raw filesystem? In fact, RAW is not the right file system, which was changed from fat32/NTFS. Due to power outage, virus attack, improper use, then the drive/card may change to RAW without your conscious and you just did not know how to handle this and are looking for some tool which can convert RAW to NTFS and hope to access files in the partition.

---
Related Articles
Hot Articles