CHKDSK is Not Available for RAW Drives Fixing

Symptom
When you use CHKDSK to check the hard disk, it says "The Type of the File System Is RAW CHKDSK is not available for RAW drives".
The device is not available, you can see it on your computer, but you cannot open it.
The device become "Raw" at the "Properties".
And the storage shown as 0 byte even though you save a lot of data on it.
Fix CHKDSK Error - 4 ways
#1 - Use chkdsk /r or chkdsk /r /f
When f is the volume drive letter
"chkdsk f: /r" command is able to locates errors in the file system in the disk.

Chkdsk /f /r to repair disk
#2 - Use chkdsk /f /r /x (video guide included in the content)
When i is your drive letter, then you go with 'chkdsk i: /f /r /x'
Run Diskpart Command prompt to repair raw drive.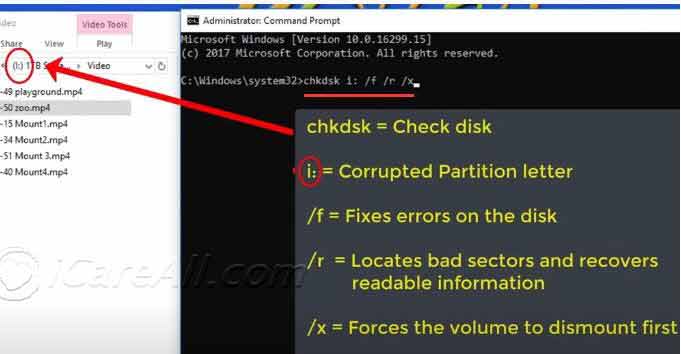 Chkdsk /f /r /x to repair disk
Video - how to use chkdsk /f /r /x is included
#3 - Use diskpart clean and format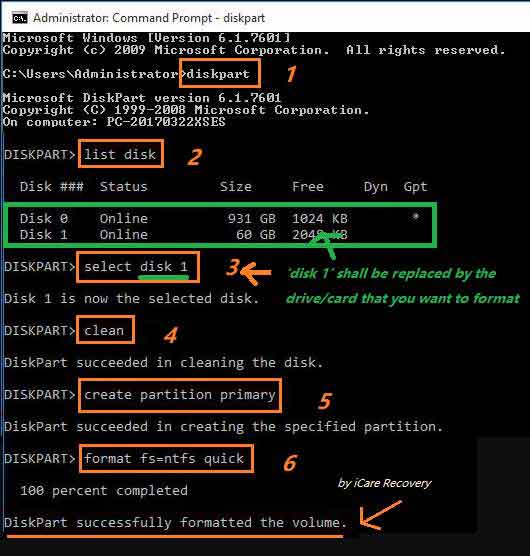 Diskpart to fix chkdsk is not available for raw drives
Note: Diskpart would erase all files on the device if you perform clean and format. So we would recommend you restore data before the formatting.
Formatting to fat32? Type "diskpart" in the window, then "list volume", select your raw drive, clean it, then create partition primary, type active, and select your drive volume again, type " format fs=fat32", after it finished, exit. Then the raw file system device is repaired.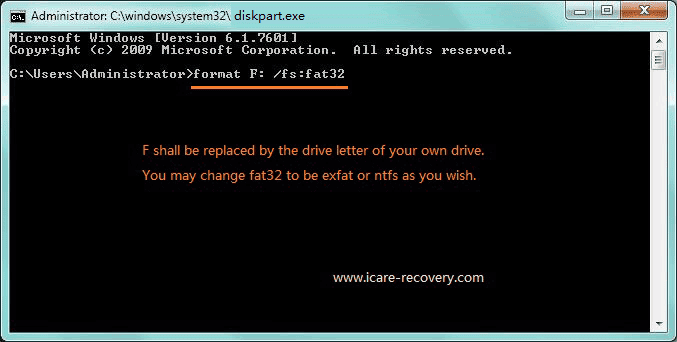 Format device fat32 by using 'format * /fs:fat32'
#4 - Use clean in cmd
1: run CMD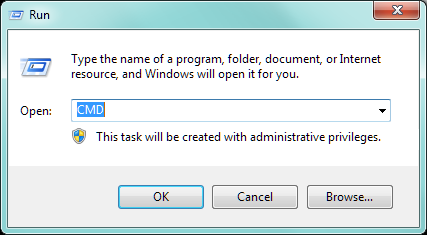 Use cmd to fix error "you need to format the disk in drive"
2. type "diskpart" on the command box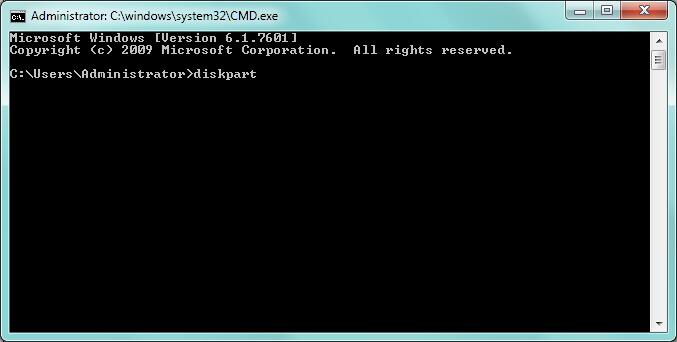 Use cmd to fix error "you need to format the disk in drive"
3. type " list disk" after "DISKPART" and enter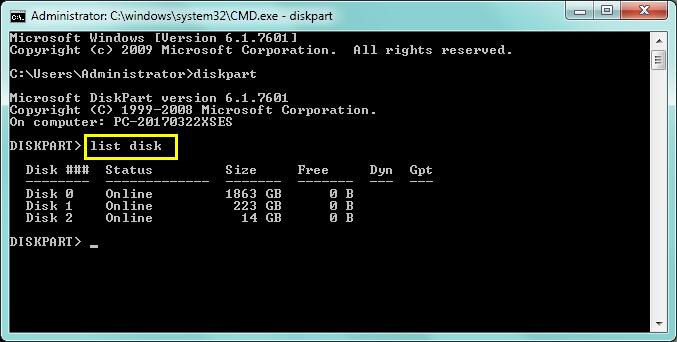 Use cmd to fix error "you need to format the disk in drive"
4. type "select disk 2" and enter.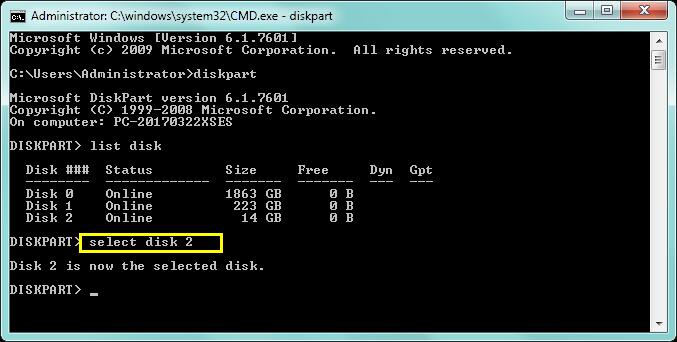 Use cmd to fix error "you need to format the disk in drive"
5. type "clean". Wait for a minute.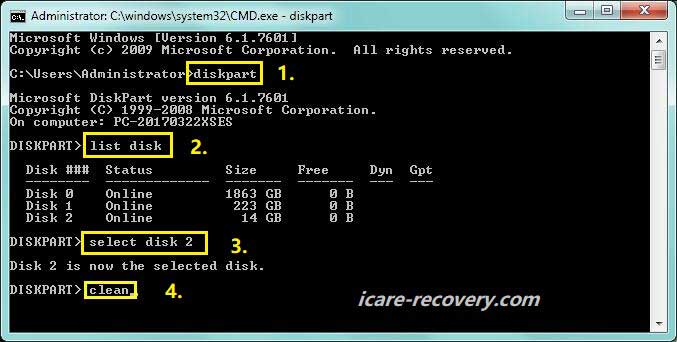 Use cmd to fix error "you need to format the disk in drive"
Option: Reboot your computer and press F8 key on your keyboard to enter Advanced Boot Options, where you can boot your computer into Safe Mode with Command Prompt.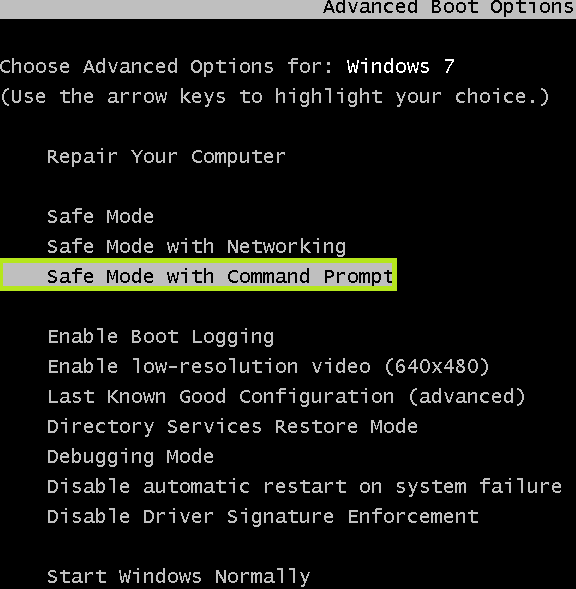 Then, you can type chkdsk to run CHKDSK in Command Prompt.

If the problem still exists, you can try to restore system from previous system restore point if you created system restore point in advance. Or, you can reinstall system to resolve the problem.
#5 - Restore hard disk/usb to previous version
A, Restore computer to previous system restore point if its internal disk that is damaged to restore it.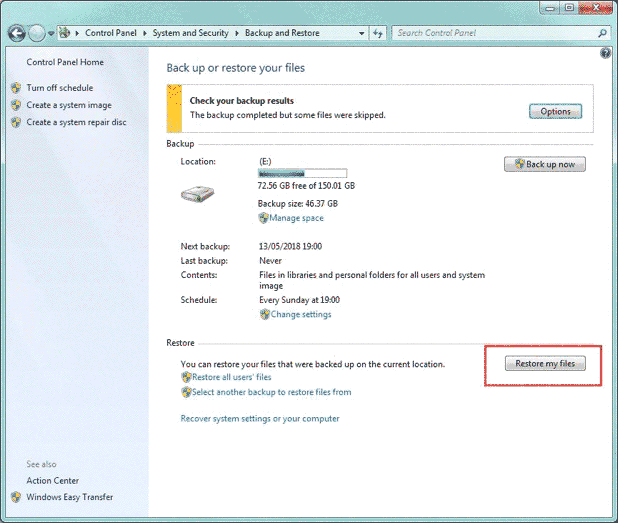 B, restore disk/usb/sd to its previous version
This depends on whether there is previous version available on your computer for your device. It can be accessed by the following route: Right click drive in your computer->properties -> Previous Versions.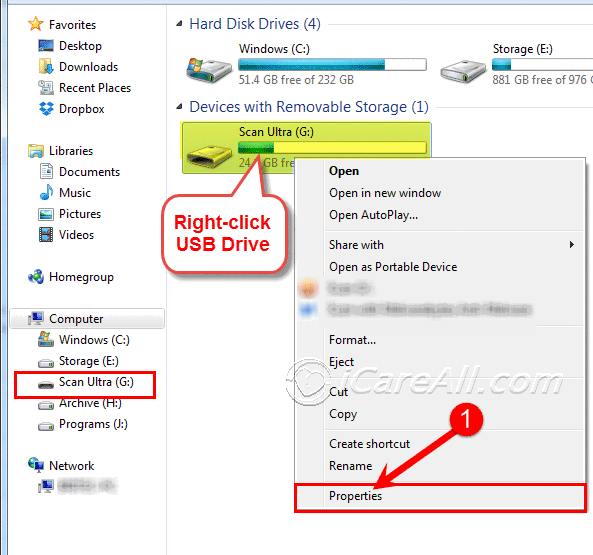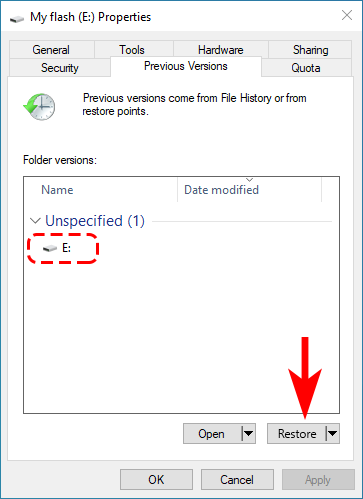 Not working? Your disk is damaged, you may fix the damaged hard disk here
CHKDSK Is Not Available for RAW Drives SD Memory Card
When SD card is damaged, SD memory card would ask to be reformatted or SD memory card says blank and has unsupported file system when you attempt to open the card. When connecting the memory card to your PC, Windows shows RAW drive error on it and requires formatting.
If you need the data on the device, you cannot just format it directly, try a data recovery program to recover the data on the drive first. You can try iCare Data Recovery Pro.
Tutorial to Recover Data from CHKDSK Not Available RAW Drives
Free RAW Drive Recovery

Download iCare Pro Free to rescue files from disk drive, usb flash or memory card that says chkdsk was not available for raw drives.
It is totally free of charge if your data is within 1GB
Step1. Download and install iCare Data Recovery software. Run the software and choose Deep Scan Recovery option for the digital storage media that chkdsk reports not available for raw drives. If it is a raw sd card or any memory card, use a CARD READER to get it connected with your Windows PC.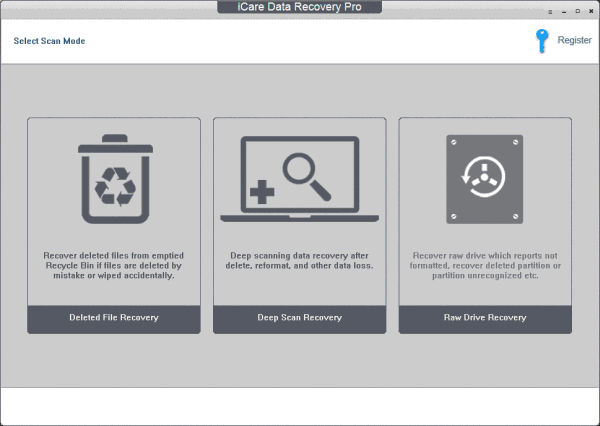 Step2.  Choose the RAW drive and then the software will scan it. During the process, please wait patiently.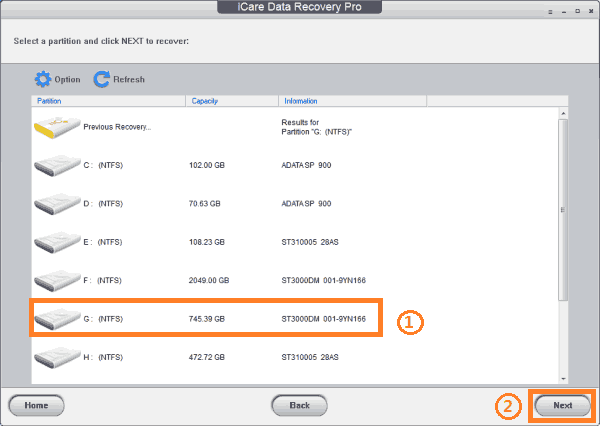 Step3. Finally, you can preview found pictures and office files and choose all files lost from the RAW drive and recover them.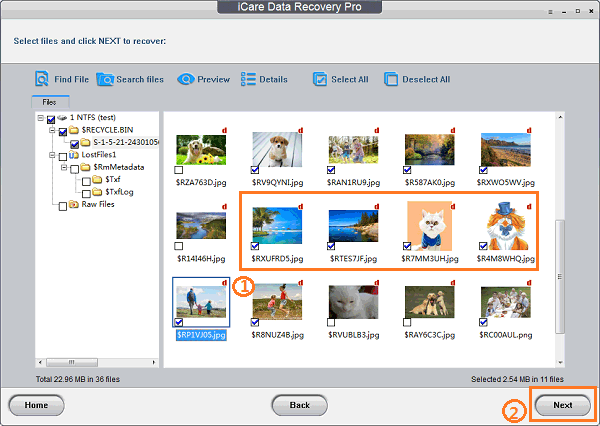 VERY IMPORTANT INFORMATION!
Please do not make any change on the raw digital device if there were important files stored on the digital media. Recover data from raw drive at first!
Format RAW Drive to Fix CHKDSK Unavailable Error
There are many free format tools that you may use to format the disk that has chkdsk not available errors.
Windows built-in format operation that you may format your drive by right click, format.
Format raw drive in disk management
Format raw drive with a disk formatter freeware - IM-Magic Partition Resizer Free, Easeus Partition Master.
Format raw drive with low level formatting tools
More format tools on this page: 8 free ways to format device
Other articles that you may want to read

Also read -> how to fix drive raw file system
Updated on May 10, 2021
Related Articles