RAW File System Seagate External Drive Data Recovery
Seagate external RAW file system means the Seagate external USB hard drive is in a state that has unknown Windows file system attached to it. Seagate external hard drive can become RAW due to various reasons like virus infection, bad sectors, external drive damage, external hard drive corruption, formatting failure, etc. According to the different reasons for Seagate portable hard drive RAW file system, the chances of data recovery from Seagate external drive are also different. However, it doesn't matter why your Seagate external hard drive shows RAW file system, files are always recoverable as long as the external drive is not physically damaged or destroyed.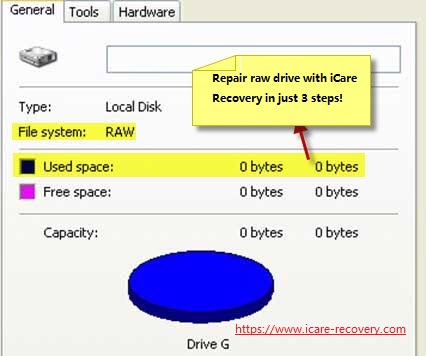 HD file sytem raw unreadable
Video - raw disk drive recovery

Also read: external hard drive raw file system fix
RAW Seagate External Drive Recovery
RAW Seagate external hard drive recovery is able to be accomplished with help of RAW recovery tool. You can free download iCare Data Recovery, which is an advanced and reliable data recovery program for data recovery from all kinds of storage devices. Therefore, iCare Data Recovery can work perfectly on RAW Seagate external hard disk drive to deep scan the files on the drive to extract files from the Seagate external so that you can save the data to another storage media. In order to access the RAW external hard drive, you need to download iCare Data Recovery.
Recover Data from RAW Seagate External Drive Step by Step
Step1. Free download, install and launch the iCare Data Recovery to start data recovery.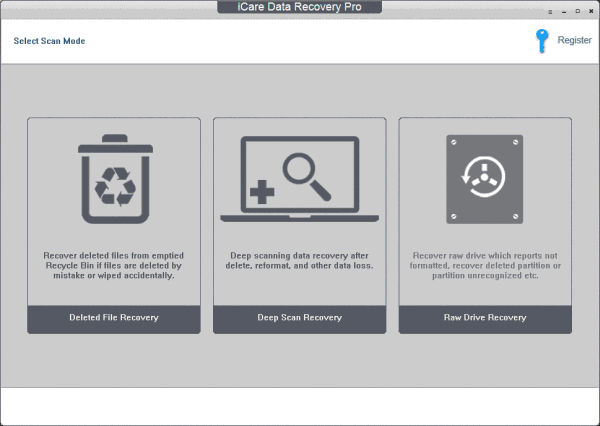 Step2. Choose the Seagate external hard drive to scan.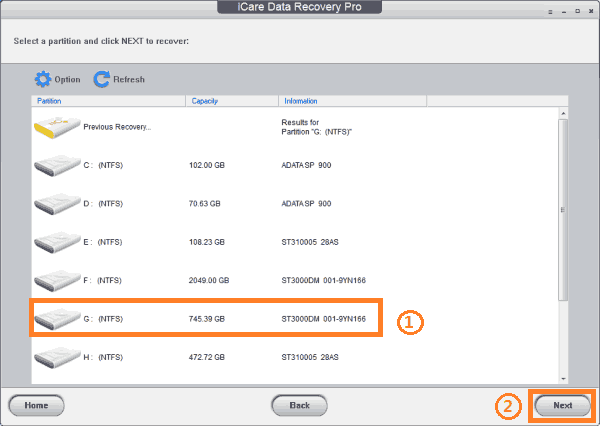 Step3. Preview and restore all files to another drive.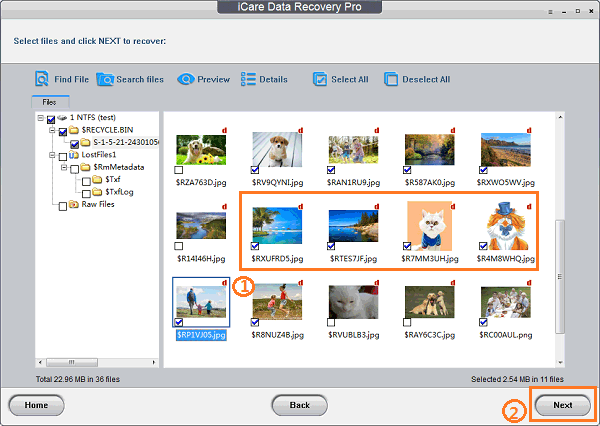 Useful Tip
Since one possible reason for RAW file system is bad sectors on Seagate external hard drive, it may take a lot of time to scan the external hard drive because the data recovery software may spend time scanning bad sectors. If it needs several hours to scan an external hard drive for lost data, you may stop the scanning to see how many files have been found. If you are not satisfied with the scanning result, you can go back to rescan the device to search for lost data, which will not have any influence on data recovery.
Different Situations When a Seagate External Drive Becomes RAW
1. Seagate external hard drive shows RAW file system in "My Computer".
One common situation for Seagate HD RAW file system is that the external hard drive show properly in "My Computer", but when you double click the drive to open it, you may receive disk drive not formatted message. In such a time, you can find the Seagate external hard drive's file system is shown as RAW.
2. Seagate external hard drive cannot show up in "My Computer".
Another situation for Seagate external hard drive RAW format error is that it no longer be recognized in "My Computer". It is only shown as an unknown device under "Disk Management". When you check its properties, its file system is also shown as RAW.
Video - how to fix hd not showing up
Solution to Fix RAW Error on Seagate External Hard Drive
Nowadays, the most effective way to fix RAW drive error on an external hard drive or hard disk is to restore data at first and then use Windows format command to do formatting. Formatting is a process to initialize the Seagate removable hard drive and erase the drive, with which you can convert RAW to NTFS or FAT32.
However, if any virus attacks your Seagate usb hard disk drive, formatting might be unable to delete all viruses completely, so you may run anti-virus software to check and remove possible virus. Besides, in order to check and fix bad sectors on the Seagate external hard drive, it is recommended you to full format the external hard drive after recovering all lost files.

Recommend=>> If Seagate external HDD cannot be formatted due to any reason, please go to this page - Windows was unable to complete the format>>
You can also fix RAW file system on pen drive or other storage media.
CHKDSK Is Not Available for RAW Seagate Portable Hard Drive
When a Seagate portable hard drive has RAW file system error, CHKDSK enables you to check if there is bad sector or other error on the portable HDD. Therefore, it is necessary to run CHKDSK for Seagate external hard drive error fixing when it changes to RAW format.
==>> If CHKDSK reports cannot work on RAW Seagate external, please go to this page - Solution for CHKDSK is not available for RAW error>>
---
Related Articles
Other Articles