Convert RAW Seagate External USB to NTFS FAT32 without formatting
Last updated on 17/01/2018

Change your hard disk usb drive raw to its former file format like NTFS or FAT32 without formatting or losing data? Many people complain about disk error like RAW drive error on a Seagate hard drive, which disables them to access files stored on the disk. It might be the most annoying experience to run into Seagate disk drive RAW drive error, but this is a quite common problem for all hard disk drive users. Is there a way with which you are able to convert the Seagate disk drive from RAW to NTFS or RAW to FAT32 without losing any data? The answer is positive.

>>Quick Solution for RAW Seagate External USB Rescue
Download iCare Data Recovery Pro to restore data from from RAW Seagate external USB hard drive without having to format it from RAW to NTFS or FAT32 file system.
Seagate RAW File System Data Recovery Software
If you don't want to lose any data but you also want to convert the RAW disk drive to NTFS or FAT32, first of all, you need to retrieve data from the RAW Seagate disk drive. When referring to data recovery for seagate disk, a data recovery program is always needed. You may run iCare Data Recovery o help you because this is a useful and reliable data recovery tool, which is quite popular among different kinds of PC users. This software can help with data recovery when Seagate disk driveshows RAW drive error, not formatted error and other disk errors.

Video Tutorial: how to convert raw seagate external USB to normal
Guide to Rescue Data from RAW Seagate Disk Drive
Step1. install the data recovery utility and run it to recover.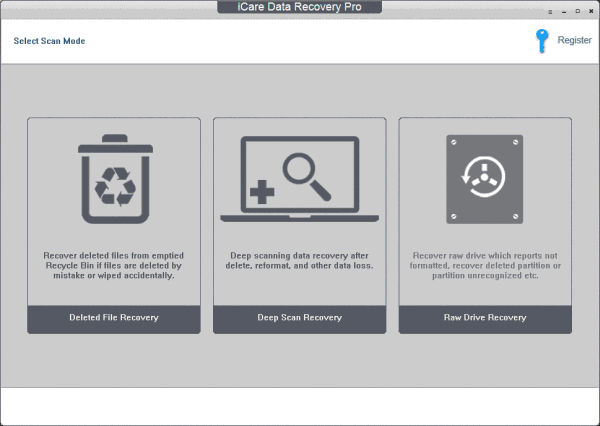 Step2. Choose the Seagate disk drive that shows RAW file system, and scan it. You can wait during the scanning.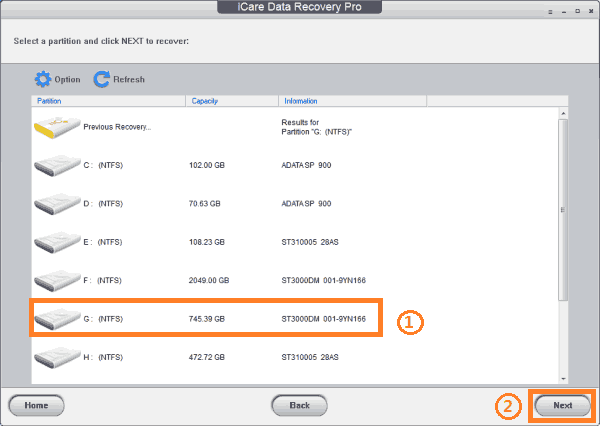 Step3. Preview files before recovery. And choose the files need to be recover and store them to another safe place.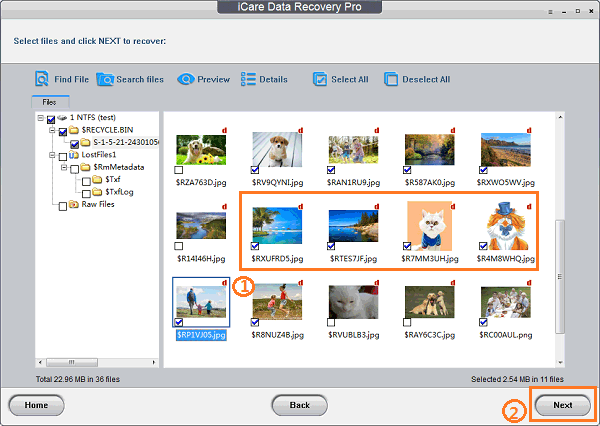 CHKDSK doesn't work for RAW Seagate USB Hard Drive
Seagate external hard drive needs to be formatted to NTFS or FAT32 file system to make it usable. CHKDSK is Windows built-in tool which can scan the RAW external HDD for error fixing.
==>> If CHKDSK doesn't work for RAW Seagate external hard drive, please go to this page -Soluton to fix CHKDSK doesn't work for RAW error>>
Format RAW Seagate External USB HDD to NTFS FAT32 File System
There are two possible cases that you may want to change the seagate file system raw to ntfs fat32:
One: the file system is damaged and reports raw, it alters you "Format the disk before you use it", the trueth is that you already formatted it before using it and you have used it to store data a long time ago. Why it warns your to format it twice? It is because the file system sector is damaged like virus attack or other software malfunction.
Advice: use iCare Data Recovery for raw seagate USB hard drive data recovery for free, besides seagate disk, it would also restore files from other hard disk, memory card, usb flash ect.
Two: it is the first time that you use your disk, then just format it with the format operation of Windows.
Important Tips for Seagate RAW USB HDD Recovery
1. You cannot recover data by converting the Seagate disk drive from RAW to NTFS or FAT32, so you had better not format the RAW disk drive before all files can be restored. Many people believe that they can fix data lose problems as long as the files are able to convert the RAW disk drive back to NTFS or FAT32. However, the truth is that you can use data recovery utility to restore the lost files.If you want to convert the RAW disk drive to NTFS or FAT32, then you may format the disk drive after data recovery.
2. You should not save the recovered files to the original disk drive that shows RAW file system, instead, you can store those recovered files to any other partition or storage device.
Windows Was Unable to Format Disk Drive
When data have been rescued successfully, you may still want to format the RAW Seagate disk to turn its file system to NTFS or FAT32. However, you might run into another problem since you receive the message like "Windows was unable to complete the format". It is not a strange thing to receive such kind of message because probably your Seagate hard disk drive has some problems such as bad sectors or virus infection when it shows RAW file system. On this occasion , you need to figure out the reason why your Seagate disk drive shows RAW file system. You can also try anti-virus program to scan if the disk is infected with virus and use Windows error-checking function to repair bad sectors.
Change RAW Seagate External USB Hard Drive to NTFS/ FAT32 without Formatting
You are wonderring if there is any way to change Seagate portable hard drive RAW to NTFS or FAT32 since it cannot be formatted? If you format a Seagate USB hard drive that has a large capacity, it usually takes a long time to complete the format, especially when the portable HDD has bad sectors. Therefore, youhad better wait patiently before PC reprots the disk drive cannot be formatted. In addition, if it is a large external hard drive, you had better format it to NTFS file system for a better performace. Are you looking for a way to change RAW to NTFS? Or you may be able to convert RAW to FAT32 without formatting.
Learn more information about RAW, NTFS and FAT32
RAW, NTFS and FAT32 are file system on Windows OS. However, only FAT32 and NTFS file system can be recognized by Windows operating system. When a disk drive has RAW file system, the space of this drive might become 0byte. Windows system will mark the disk drive as unformatted disk, so it often asks you to format the device before you can use it. NTFS and FAT32 file system have different features and advantages. You are able to access a NTFS disk drive or FAT32 disk drive normally on Windows OS.
Download iCare Data Recovery to Rescue your data

Works for Windows All Editions
---
Related Articles
Other Articles