Background
My Toshiba 1TB external hard drive wont show up in the computer explorer. I disconnect it from computer and then reconnect, still no response. It is a backup disk that I used for saving most of important personal information but now it is corrupted. Is there anything I could do to get the inside data out of the disk when it is not working?
There are various types of disk damage or data loss, some are within the power of recovery by a DIY tool, some can only be repaired by data recovery professionals. Here in this article we will share you the guide of the following.
Hard Disk damage&error that data can be recovered
Internal or external hard drive corruption or data erasing can be repaired under such circumstances.
external hard disk suddenly became corrupted or no longer working (complicated)
external hard disk file system became RAW, io device error, blank hard drive, disk structure corrupted
external disk HDD warns not formatted and ask for format
external HDD cannot be recognized by PC
reformatted external disk by mistake; repartitioned disk; software failure; virus attack...
external hd cannot be formatted and chkdsk said not available for raw drives
erased files on hard disk by mistake and other logical errors...
The above disk problems&errors that makes it no longer possible for you to access the inside data or when you deleted data by mistake, formatted disk by accident, or your disk just don't work any more, you may try the following free disk recovery tool to help for a hard drive recovery.
Types and Brands of Internal/External Hard Drive
PATA (IDE, EIDE)
SATA, SCSI, SAS, Fibre Channel
USB, Firewire, eSATA external/portable hard disk drives
PCMCIA or others
Hard disk of Fujitsu®Hitachi GST®HP®NetApp™Samsung®Seagate®Toshiba®Western Digital® and others...

Free External Disk Data Recovery Software Download
Download Hard Drive Recovery Software to rescue deleted or lost files from external hard disk drive after formatting, deleting or not formatted error, RAW file system and more.
Hard disk recovery guide: recover data from external disk -required
You may ignore this step if there are no important files inside of the hard disk.
Step1. Download hard drive recovery tool, Connect your external hard disk to PC, Install, run the program and choose a proper mode to start.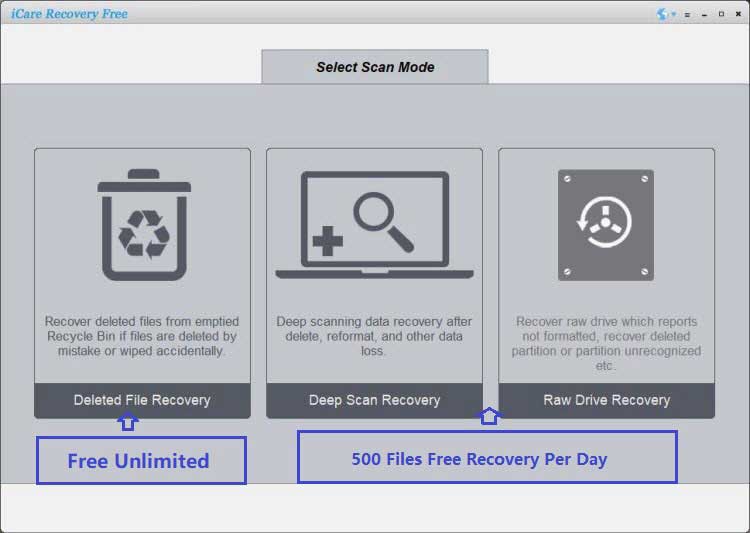 Step2. Choose the your hard drive to start recovery.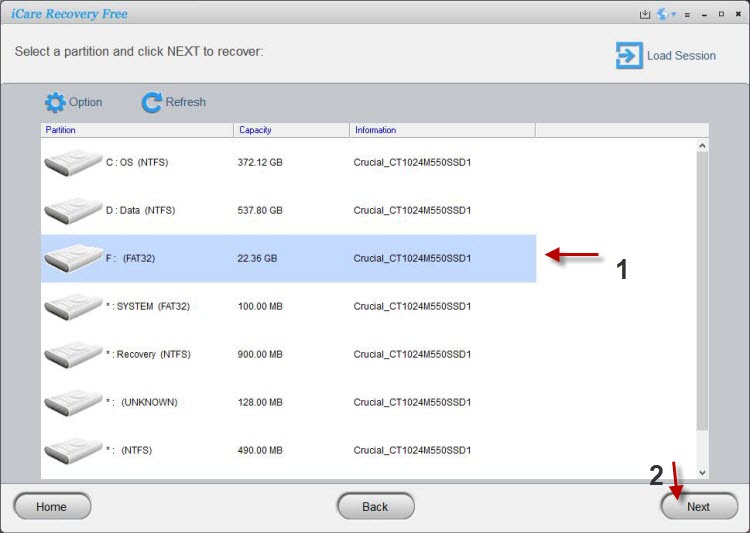 Step3. Save files from your hard drive to another disk to avoid data overwritten.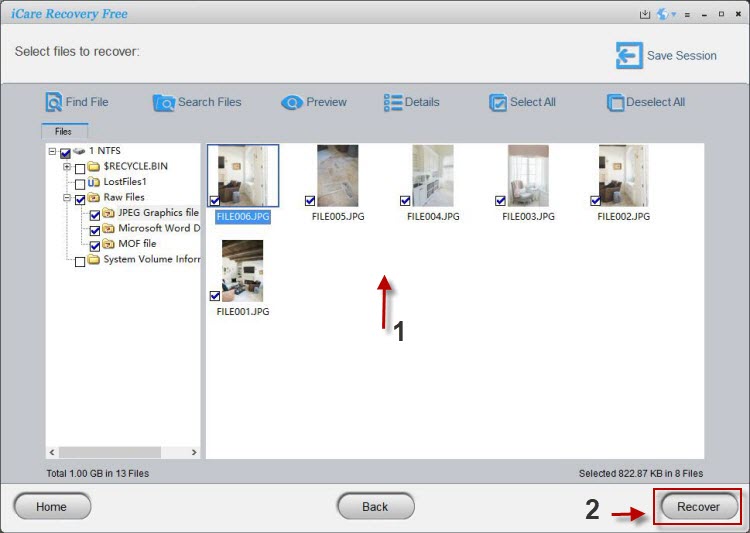 External USB drive recovery using cmd/freeware
Warning, do not use cmd diskpart or chkdsk or any other operations before data were recovered since this is overwriting or making changings that would bring data inside of hard drive to be corrupted.
Part 1: Video - Repair damaged hard disk using chkdsk
Step 1: when you are sure there are no important data inside of the portable disk, then go ahead with the cmd to repair disk if it is damaged. Open CMD.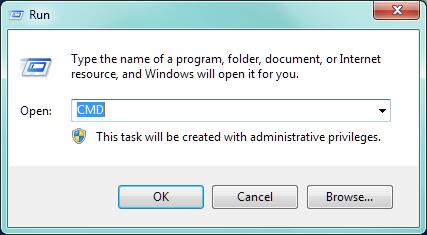 Step 2: Click OK, and then in the cmd, type "chkdsk /x F:" and enter.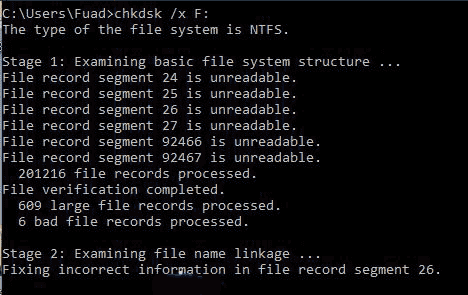 If this cmd does not work for you, you may try error checking with a third party freeware IM-Magic Partition Resizer that can let you find bad blocks and repair damaged disk.
Part 2 - Repair damaged disk using freeware
Step 1: Download, install freeware Partition Resizer, connect your portable disk to pc and run it. Right click the external disk, select 'Check Partition'
Warning: repair disk with freeware could also bring damage to the inside data if you did not recovered them ahead of time.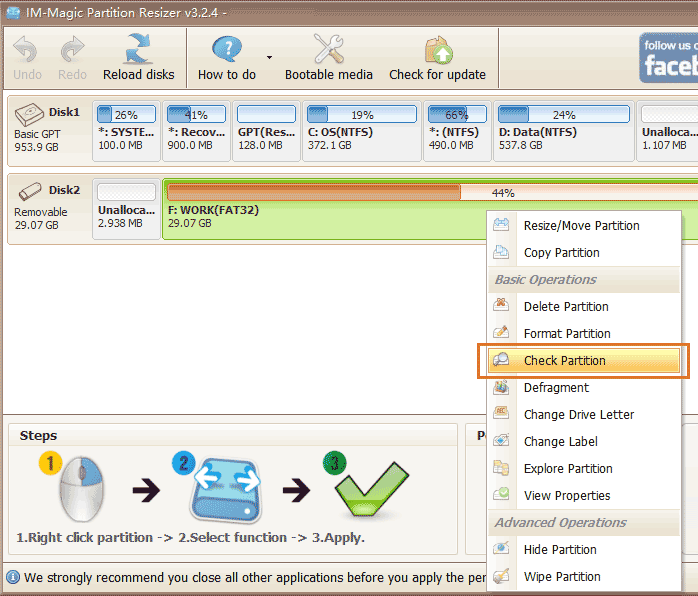 Step 2: confirm to check and repair damaged disk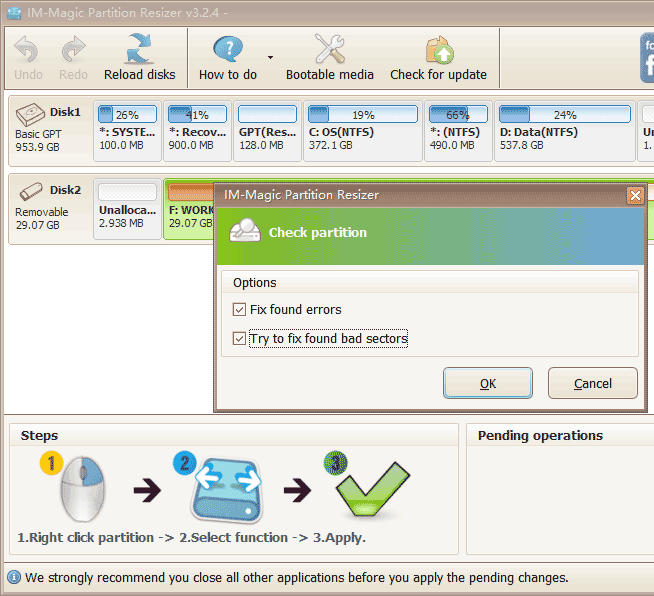 External Hard Drive Damage Solutions - Case study
User A: External Hard Drive not showing on Windows 10
I have two external hdds that are not visible in Windows 10. One of them is a Seagate 1TB backup plus that is not visiable under my computer. It stored many travel photos of the past 2 years that I do not want to lose them. Is there any way for me to get the inside photos out of the disk, possible???
Resolution: run iCare Data Recovery to get data out of seagate external. And then repair it with a disk repair tool - Partition Resizer.
User B: Portable hd failed onto the ground
My laptop was running for a recent backup of important data to an external hard drive with a usb cable. And suddenly my girl came straight towards me without knowing the usb cable wire was touched, and then she walked away by getting the disk dropped onto the ground. Oops, disk wont work any more, is sthere any way to fix it?
Resolution: A physcial damage to the disk may just happen to it. The only solution is to ask for a data recovery professional to recover inside data manually. Most software or tools wont work for this case of physical damage.
User C: External hard drive formatted by accident
My drive is a wd 1tb hard drive, is it possible to recover data after formatting hd? It was done by accident on my PC and it is my ssd. I lost all the important data and I really need to get the data back, almost 600GB data of it? The recovery service professional asked for a price around $500.00 that I am afraid it is too much for me...?
Resolution: A mistaken reformatting on hard drive can be easily recovered. Just download the format recovery tool, connect your disk to PC and run for a recovery.
Just do not save restored data onto the same disk, you need to prepare another disk for data saving to avoid damage.
User D: Unable to format external hard drive in RAW
The 1tb external hard drive cannot be reformatted on my Windows 7 and I did a chkdsk but failed since it reported chkdsk was not available for raw drives. It is in raw file system and I tried to format it under disk management but also failed since the error of 'the request could not be performed because of an i/o device error', how may I make it work again?
Resolution: Recover inside data at first, if you do not care about the inside data and just want to make it work, you may try the cmd but not chkdsk to repair it. The cmd format command line.
Step 1: open cmd by using "Windows+R"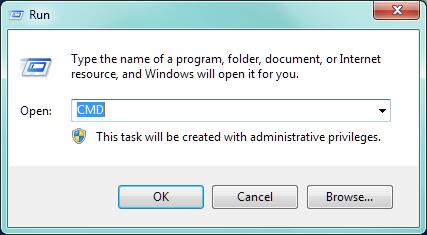 Step 2: do not use the chkdsk but use another cmd
Type: format l:/fs:ntfs and enter (replace l with your drive letter )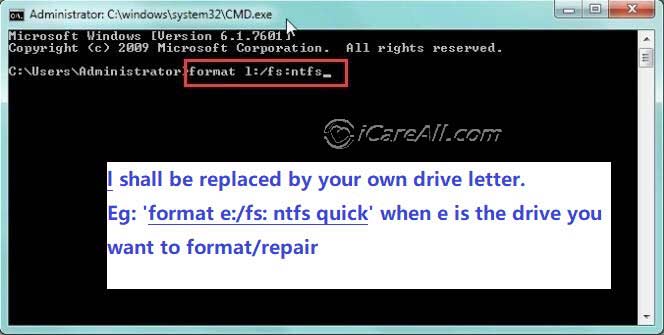 Repair corrupted external hard drive with CMD
Or you may try the following steps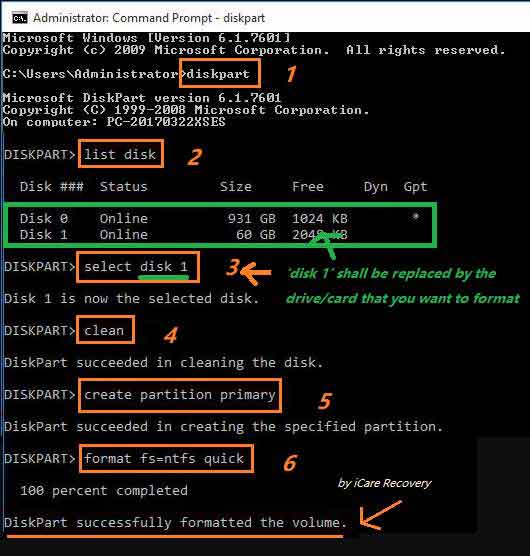 Clean disk and then format it to be ntfs/fat32
Watch a video to format hard disk fat32/ntfs using cmd
Also read: how to fix can't format hard disk
More knowledge about external hard drive
Below are some possible reasons for external hard disk error:
External disk infected with virus, spyware or Trojan, etc.
External hard disk has bad sectors, which disables you to access files on the disk.
External disk is damaged because of unexpected system shutdown, improper operation or application failure.
Other similar articles that you may want to read
External hard disk is different from hard disk because it works as an external device to store or transfer data. You don't need to install external hard disk to your computer but you only need to connect it to your computer through a USB cable to write or transfer a large amount of data, so people consider external hard disk as a convenient and large device for data storage and transferring. Along with more and more people like to use external hard disk due to its convenience and large capacities, they also find an unavoidable problem on external hard disk – data loss.
1. External Drive Format or Deleted File Recovery Attention:
After formatting an external hard disk or deleting files from the external disk, the files will be erased from partition table and the external disk space will become available. In order to recover all lost files due to formatting or deleting, do not put new data on the disk where data got lost.
2.External Hard Disk RAW Recovery Attention:
When your external hard disk is not accessible due to RAW file system, bad sectors on the disk or other reasons, you may want to try anything you can do to improve the current situation. However, anything you try to improve the situation might make the situation even worse. For instance, you may want to format your disk to change its file system from RAW to NTFS or FAT32, but what is worse, all data is lost after formatting. In order to prevent you from running into such a terrible situation, we advise you to get back lost data first before you can repair the problem on your external hard disk.
Rescue data from external disk hdd drive after it crashed
If you cannot afford to lose any data from your external hard disk, you can employ iCare Data Recovery Pro which provides useful solution to solve your problem like external hard disk format recovery, external hard disk deleted file recovery, external hard disk not formatted or external hard disk RAW file system, etc. As a data restoration tool, iCare Data Recovery Pro can even recover data from external hard disk when it is not recognized or detected by computer. This data recovery software can quickly scan the external hard disk and get back lost files in batch, so it is an effective and efficient data recovery tool.
---
Related Articles
Other Articles
External Related Resource