External Hard Drive RAW File System
External hd suddenly became raw and said you need to format before you can use it.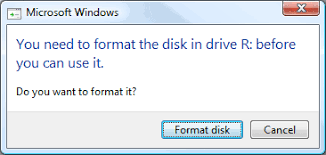 Disk raw needs formatting when you try to access the drive.

Quick fix -> If there is no important data on this RAW external hard drive, you can simply format the external disk from RAW format to NTFS/fat32/exfat.
Format raw disk ntfs/fat32 in disk management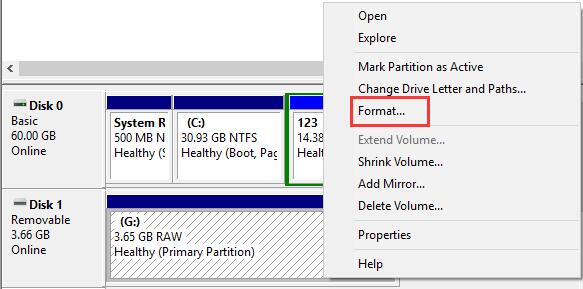 Disk raw needs formatting when you try to access the drive.

Note: formatting would erase all data from raw disk.
However, if you have some very important files on the external hard drive which shows RAW file system, you might be very frustrated because formatting will erase all data. Then, is it possible to repair the RAW drive error? The answer is yes! You just need to perform data recovery first of all before formatting the external hard drive from RAW to NTFS.
Video - raw file system recovery without data loss
Data Recovery When External Hard Drive Shows RAW File System
Before you write new data to the RAW external hard drive, you have a good chance to restore all data from the inaccessible drive by relying on iCare Data Recovery Pro . It is a read-only data recovery utility which can work on Windows PC to help restore all kinds of data when your external hard drive shows RAW file system. Now, you can follow the steps below to restore lost data from external HDD which reports RAW format error:
Step1. Download and install iCare Data Recovery on your computer. Launch the software and choose a proper scan mode.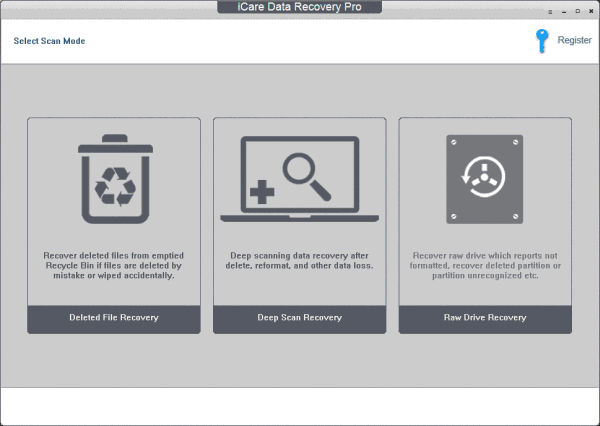 Step2. Select the RAW external hard drive and wait the software scan it for lost data.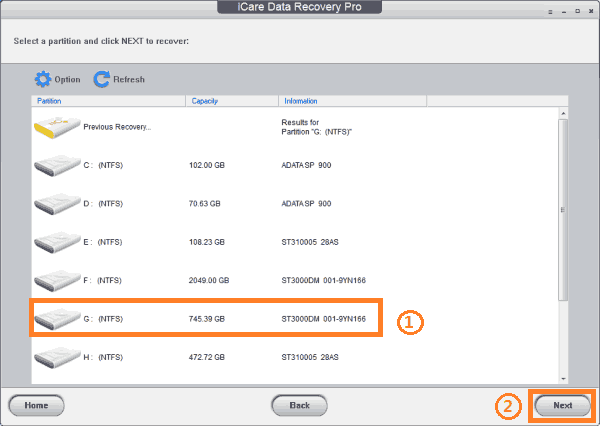 Step3. You can preview the lost files when scanning is over. Then, you can save the lost files to another drive.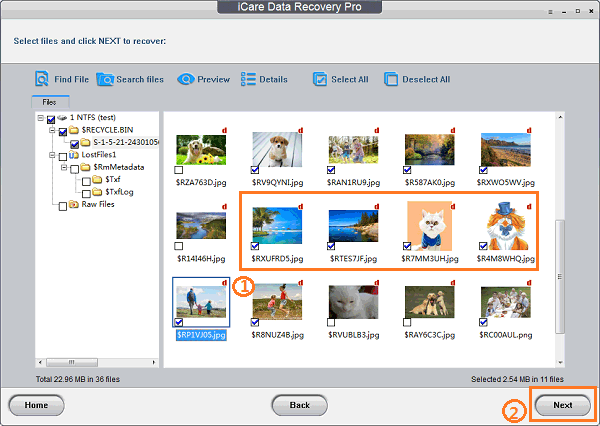 Users That Run into External HDD RAW Format Error
Many users have encounter the RAW drive error on their external hard drive or other device, but somebody still do not know the correct solution. If you meet the similar problem below, you can free download iCare Data Recovery for file recovery:
"Hello guys! I want to look for an external hard drive software to restore files because my 500GB external disk shows RAW file system and has 0 byte space. So can anybody recommend useful software to help me out of the situation?"
"I received message CHKDSK is not available for RAW drives when I attempted to fix error on my external hard drive. I realized that my external HDD changes to RAW format and now I cannot open the RAW disk. What to do next to fix the error with all data back?"
"I have some precious pictures on my external HDD, but Windows system does not allow me to access the external because it says the disk has RAW file system. Is there a way to extract files off RAW external hard drive?"
"Please help me out of the RAW problem because I want to get back my data. My 2TB external hard drive says RAW drive error when I check its Properties. Why does it shows RAW file system? Can I format the external HDD from RAW to NTFS without losing data with command prompt?"
The Bottom Line
You might feel it unbelievable but it is true that all data remains intact on its original place when  your external hard drive says RAW file system. This is the reason why you can use iCare Data Recovery to get back deleted files from external HDD that has RAW.

Also read: how to recover data from raw drive
Last updated on Nov 01, 2022
Related Articles