Recover Files from Formatted External Hard Drive
Last updated on 30/03/2017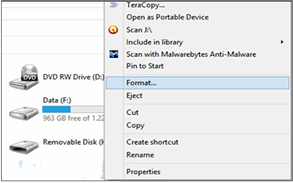 This is a tutorial to recover formatted external hard drive with format recovery software iCare Data Recovery Pro to recover deleted data from reformatted external hdd. In this article you may find the following contents related to external hdd format problem:
1. How to recover deleted files from external hard drive after formatting?
2. External format error - is it possible to recover data from formatted hard disk without formatting?
3. Can I use cmd to restore formatted portable hard drive?
Free download iCare Data Recovery Pro - Recover data after formatting external hard drive by mistake or error.

Free download iCare Data Recovery Pro
Recover Data from Formatted External Hard Drive
It is understandable how worried PC users will become when they accidently formatted external hard drive. It often happens PC users may format external hard drive by accident because they mistakenly press the Yes instead of No button when the drive was receiving an error message reading "The drive is not formatted. Do you want to format it now? ".
PC experts know that for the first time we start using a hard drive, it was already formatted, usually low level formatting. Any later formatting may be performed intentionally or unintentionally by you own. The bad thing happens when you formatted the wrong drive or by accident, and there were lots of valued files, photos stored there. To recover files from a formatted drive, here we performed a tutorial with professional unformat tool iCare Data Recovery Pro.  

>>Quick Solution for Reformatted External Hard Disk Recovery
Download iCare Data Recovery Pro to restore external hard drive after accidentally formatting so as to get back everything you need including photos, videos, music.
Video Tutorial : How to Recover Formatted External Hard Disk Free Download Software
Tutorial to Recover Deleted Files from External HDD after Formatting Free Download
Step1. Download iCare Data Recovery Pro. Install and run the program. And you will see a screen with many options of recovery. Go to Deep Scan Recovery.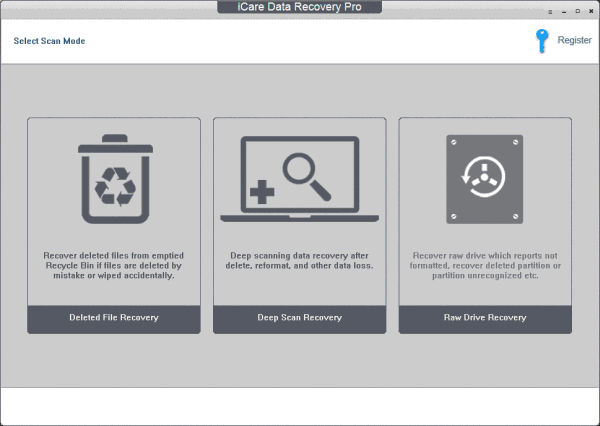 Step2. Select the formatted external HDD and wait the program to search lost data.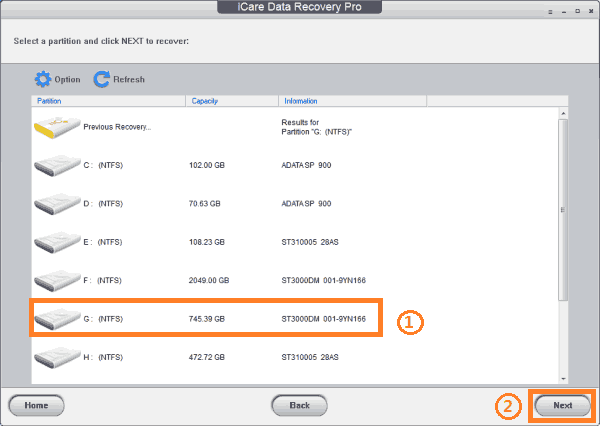 Step3. Double click photos and documents to preview. Then, select all kinds of files in batch to recover.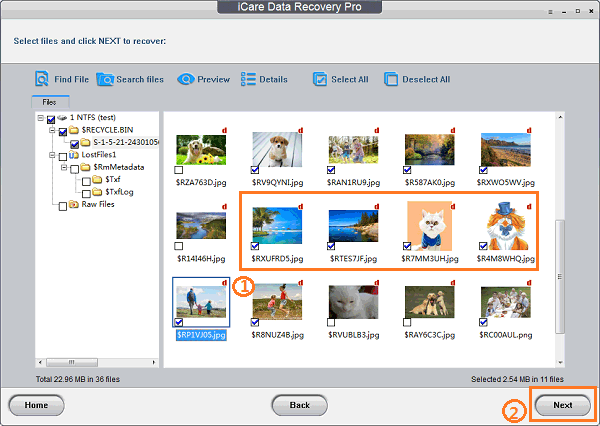 Free download iCare Data Recovery to recover data off formatted portable hard drive

Formatting usually erases everything on your external hard drive, but it does not mean that the data was lost permanently. As long as the external HDD is not physically damaged and the data is not overwritten by new data, you can use iCare Data Recovery Pro to recover what you need from the formatted external drive.
>> Download the data recovery software and use it to deep scan the external hard drive for data recovery after formatting.
Accidentally Formatted External Hard Drive Windows How to Recover
Format external hard drive on Windows-based computer only makes data invisible. Free download the software is able to recover mistakenly formatted portable hard drive on all Windows.
How to Restore Data from External USB HDD without Formatting?
You usually have such a doubt when an external USB hard drive turns to RAW file system and reports formatting problem. In any situation, you must remember that formatting / reformatting only erases a device, but it will never help recover any data. When involved in data loss problem due to any reason, the most important thing should be data recovery rather than any other operations to fix the problem. Therefore, you can restore files off an external hard drive that asks to reformat without needing to format it.
Please free download iCare Data Recovery Pro for an unformatted USB hard drive recovery, which would recognize the external as a RAW device and scan it to show all inaccessible files.
Repair USB hdd using formatting
You can restore files from USB hdd without reformatting it, but you have to format the external disk to repair the formatting problem. In most of time, format is able to be completed in Windows Explorer or Disk Management.
Retrieve Hard Disk using CMD
You can run cmd and type chkdsk: *: / r to fix the external without formatting it (* is the drive letter of the external disk showing on pc).
Supported Information for Portable Hard Drive Recovery after Reformatting
Supported data loss situations
iCare Data Recovery is dedicated to various kinds of data recovery. It is easy to use, no jargon inside. Only a few clicks, you can get your data back from a formatted external drive. Besides unformat, it still can do undelete, recover drives reading RAW, recover files lost due to partition lost, virus infection, SHIFT+DELETE data loss etc.
Supported ifferent brand / capacity of Portable hdd
iCare Data Recovery supports unformat files from external hard drive larger than 500GB. All types of external hard drive brands like Toshiba, Iomega Prestige, Western Digital, Maxtor hard disk, Seagate, etc.

Free download iCare Data Recovery Pro - Recover any file off external USB hard drive after format
---
Hot Articles