Recover deleted pictures/videos from formatted sd card /micro sd for totally free if data is within 2GB - iCare Data Recovery Pro Free Edition.
You may run into the following SD card photo loss due to reformatting: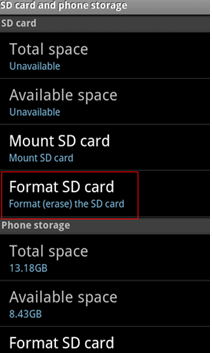 Mistakenly formatted

phone sd microsd memory card

by human operations

Quick formatted memory card sd
Full/complete formatted sd card no matter what brands (sandisk, samsung, pny)
Reformatted media card twice
Erased/formatted the sd card by mistake
intentionally formatted the sd card without backup
Everything related with formatting when there were data not safely backed up or not moved somewhere safe
For the above situations, you may query 'I formatted sd card by mistake, can I get back data/photos/videos from accidentally formatted SD memory card?'
Or if the memory sdhc sdxc or other types of memory card suffered some other problems like the following
Andriod Mobile SD memory card SDHC SDXC

blank asking format

- format problem due to sd damaged/corrupted/virus infected or unknow error
Corrupted sd card blank asking/showing format in android cellphone
mobile phone/camera sd memory card asking/requiring to format the card
unable to format the media card sd, or Windows was unable to/cannot format sd card
sd card was not safely/properly removed
sd card changed to raw filesystem asking format
Other unknown reasons

And you just happened to run into such case, what's the option?
Solution:

Free Formatted SD/MicroSD Recovery
(386 users' review)

Download iCare Data Recovery Pro Free Edition to restore data from memory card when you accidentally reformatted the memory card/mistake or SD memory card says need to be formatted! Connect sd with card reader (required), start free recovery with iCare
Formatted SD Recovery or SD Format Problem Repair Software Download
How to restore deleted photos from memory card after formatting by mistake? How to recover files from corrupted micro sd card if there was something wrong with the memory card and needs reformatting which you may already perform.
The reformatting won't wipe/erase the real data before new data occupied their old places. If you saved some new files to the same sd after formatting, some part of the deleted data would be corrupted since the overwriting. The best for sd card format recovery is to keep SD memory card from further use before it was recovered. So stop using the media card right away.
Is there free data recovery software for SD card deleted photo recovery after formatting? Can I unformat SD card with free recovery software for SD card? What to do when you format SD card in Android smartphone or digital camera? How can I recover pictures, music, videos from a formatted SD card?
Solution >> Use free sd card format recovery software - Download iCare Data Recovery Pro Free Edition
3 Steps: Recover photos from formatted sd card
It only takes a few steps to retrieve deleted files from SD memory card after the reformatting you have done to the sd.
Step1: Download free iCare Data Recovery Pro. It can restore lost sd memory card data. Install iCare Data Recovery Pro. Connect camera as external drive to a PC. Select a recovery option.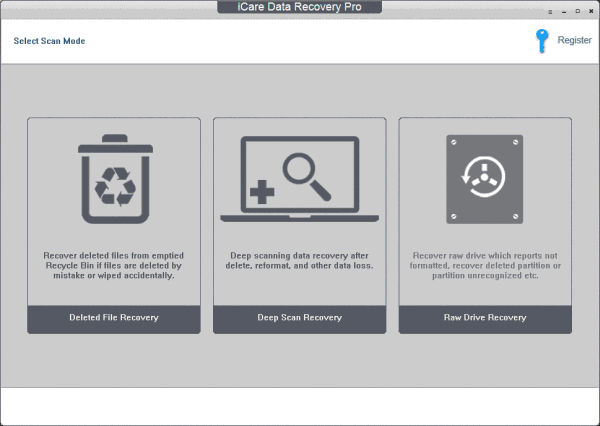 Step2: Select the camera card which was formatted and click "Next" to search.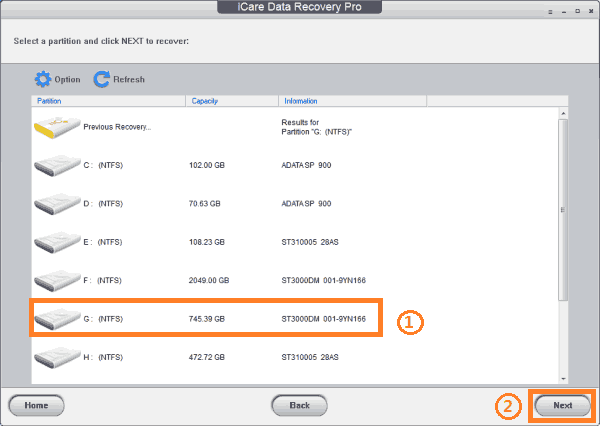 Step3: Be free to click "Preview". After clicking "Preview", there will be a list of lost pictures. Then, select the files needed to save.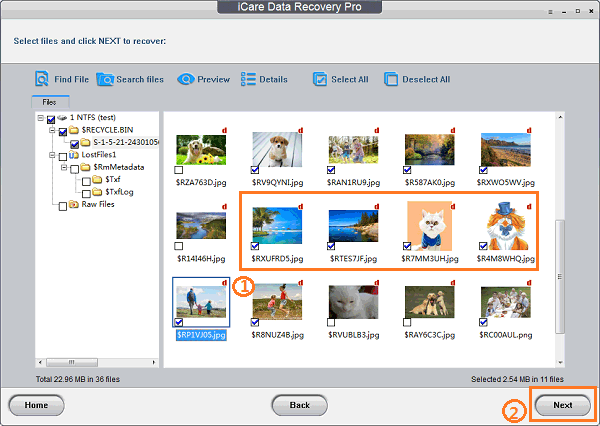 What Happens When You Format an SD Card?
When formatting an SD card, the system will mark the card space to be available for new data storage but the original files were not erased completely. After formatting an SD card, the card will show as empty device and all data will become invisible. However, it does not mean that all data were wiped out forever. Only if you do not write any new data to the card, the original data will remain intact there.
Free download the data recovery tool now on and install it on a Windows computer to recover everything lost from the SD card after formatting.
Sometimes, you may not want to format memory card, but it reports not formatted error. Then, how to recover lost music photos when you do not want to format memory card even if it shows not formatted error? Try iCare Data Recovery software to extract files off formatted memory card.
Restore Files from Formatted Memory Card Android / Digital Camera
Mobile phone and digital camera are frequent media that we take photos. The photos are usually stored in a card named SD card, flash card, cf card, memory card, usb card etc. The card where photos are stored is another storage device for digital camera / phone.
If you mistakenly formatted sd card and lose important data, you are not alone. There are many camera users encountering the same trouble. It is better that you do not take any more photos once you formatted SD card and realize you still have important photos there. The best way is to keep it alone and connect the camera to a computer and run a format recovery software like iCare Data Recovery Pro to unformat SD storage card.
How to Restore Formatted SD Card with CMD?
First of all, I have to say CMD cannot help recover files lost in any situation from any device. This command usually works for corrupted SD card fix when formatting cannot repair the problem.
If you do not want to format an SD card that is corrupted, you can run CMD to scan and fix the problem. Connect your SD card to Windows computer, and then click Start > Run > type CMD to open command prompt window where you can enter CHKDSK [driveletter] /r (e.g. chkdsk h: /r).
Last updated on 5/9/2020
---
Hot Articles