Memory card formatted by mistake or intentionally on Phone/Camera
1, Mistakenly reformat - manual errors:
sd/memory card was accidentally formatted by mistake no matter quick formatted memory card or full/complete formatted, or after multiple formations
2, Format - caused by unknown problems:
memory card was damaged/corrupted and somehow shows blank. It asks formatting when its file system was modified raw or virus infected.
Solution: iCare Data Recovery Pro is able to restore files for free from formatted memory card including SD, microSD, mini SD, SDHC, SDXC, CF card ad XD card, etc. CONNECT YOUR MEMORY CARD TO PC WITH A CARD READER(REQUIRED) AND RUN ICARE.
Free Formatted Memory Card Data Recovery Software (100% Safe)
iCare Recovery Pro Free can be used as your formatted memory card online recovery utility for a DIY recovery, and it is easy to handle. Below instructions are to retrieve files from formatted memory card/stick or for a format memory card backup:
Step1. Insert the memory card with a card reader to laptop or PC. Download and run iCare Pro and select 'Deep Scan Recovery' for formatted memory card recovery.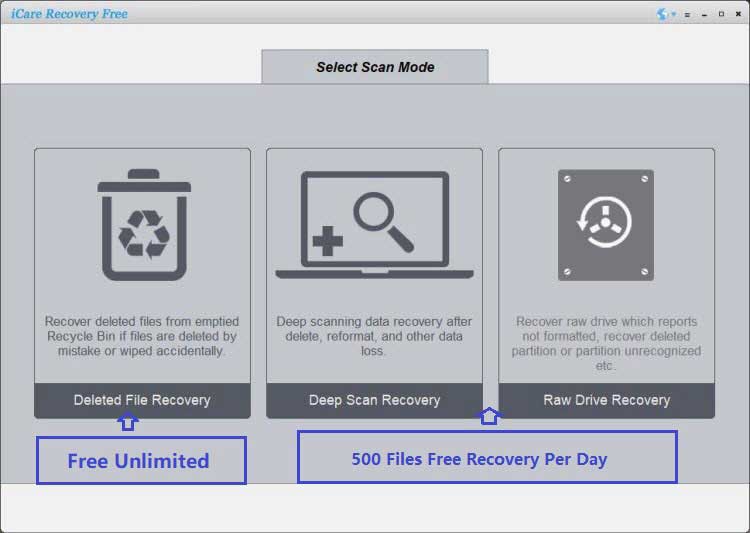 Choose Deep Scan Recovery in iCare for formatted memory card recovery
Step2. Select the formatted memory card to start scanning.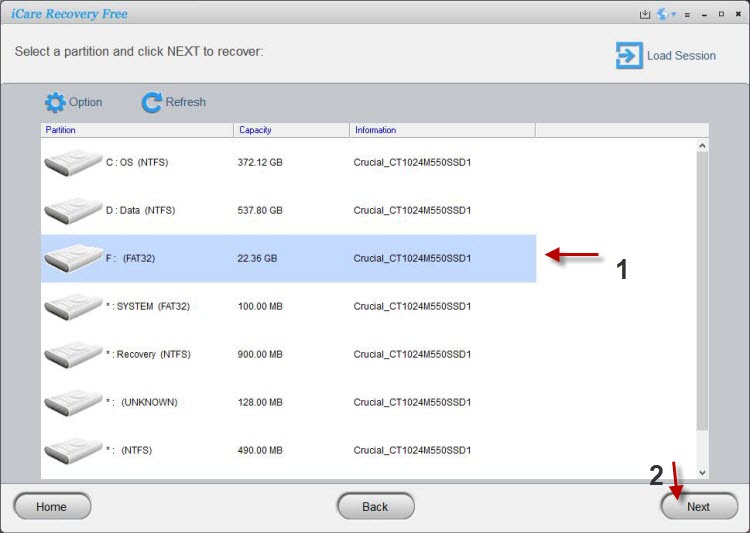 Select your formatted memory card for scanning
Step3. Preview images by double click one image to open, or click the 'Details' button on the top navi to let the software show the found images for preview in bulk. When images can open, it means they can be restored 100% correctly.
Select the files you need and click NEXT to save them.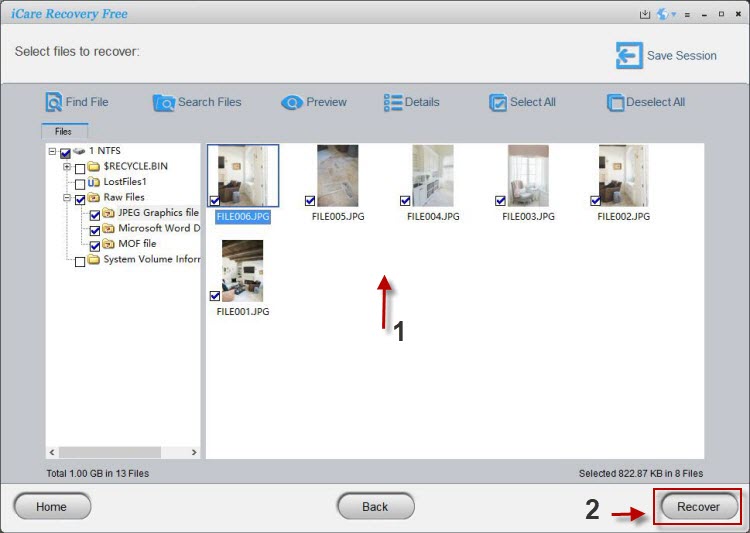 Save photos videos from memory card onto another device(required) to avoid data overwritten
Whether you formatted the memory card by accident or not, stop using the memory card. You won't be able to perform memory card recovery if new data overwrites.
Note: It is totally free when the data is within 1GB. Free code can be accessed by emailing support team upon review request if the data exceeds 1GB.
How to recover formatted memory card on Android phone without computer
Can I recover formatted memory card (sd, micro sd, cf card sdhc etc.) on Android mobile phone? When I formatted micro sd card on Samsung galaxy, can I recover formatted memory card on android directly when I don't have a computer?
The truth: Recovering formatted memory card on Android phone with apk or app is not 100% safe since any new data kept to the memory card would result in great damage and permanent data loss.
Our advice: Try to find a computer for a safe memory card format recovery, if not, then set the phone storage to keep download files, and then run the following app for a recovery.
Restore Image

- freeware for memory card recovery on android phone

Note: please do not save images to the memory card as destination since this is data overwriting and it would erase formatted data corrupted or damaged, and most recovered images cannot open after the recovery. What to do? Save files onto another device, usb stick via otg cable? phone memory? (Phone memory may not hold such amount of data, and this is the reason why we won't recommend you recover formatted memory card on android phone.)

Download url: https://play.google.com/store/apps/details?id=alpacasoft.restoreimage&hl=en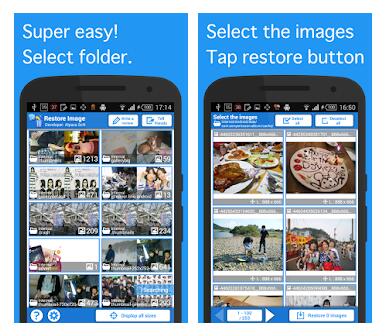 Restore Image for formatted memory card recovery apk on Android Phone without computer
Video - how to use Restore Image for android sd card recovery
Ways That You Format Memory Card - 4 Free
Format #1 - Format memory card on device format
Memory card no matter used on digital device can be easily formatted once you clicked the format option on the device.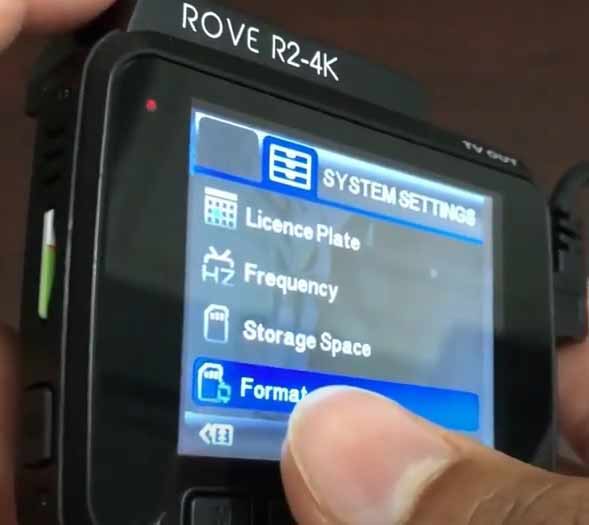 Format memory card on digital device
Format #2 - Format memory card on android phone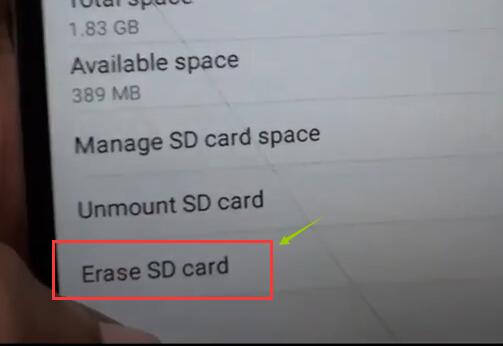 Format memory card on smart phone
Format #3 - Format memory card on digital camera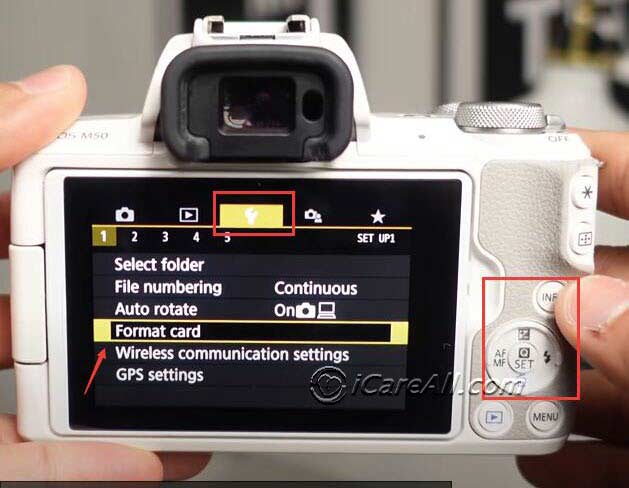 Format memory card on digital camera
Format #4 - Format memory card on computer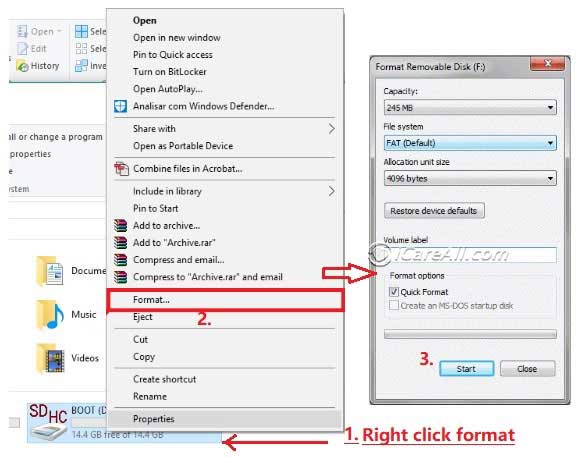 Format memory card on Windows computer
Also read: formatted sd card recovery or 7 memory card format software
The format option that you accidentally operated on your mobile or digital camera may be the quick formatting. Once you find the previous data were not there any more, you may suddenly feel a bit of worries and hopeless. Don't worry, there is still chance of recovery for the lost files.
When a memory card is full, you may want to format a memory card in order to free up some space. In this case, you can simply format your memory card on all digital camera or PC. Before formation is done, make sure you backed up all files or transferred all data to other devices.
Tip: Data recovery is possible even if you formatted your digital camera/phone memory card.
Below are common phenomenons that might be the cause of memory card format problems.
What types of memory cards can iCare Data Recovery Pro help recover?
All types! There are a wide range of varieties for memory cards that work best on different devices such as digital cameras, game consoles, Smartphone and more. Basically, all memory card is supported by iCare if you simply connect it to your PC with a card reader.
FAQs
Q: Can you recover low level formatted memory card in camera
A: The low level format option, no matter provided by camera or computer low level format tool, can bring permanent data overwritten that makes impossible for the formatted memory card data recovery.
Fortunately most reformats on camera/mobile phones are quick format and data on formatted memory card can be restored without problem when no new data have been saved to the formatted card.
Q: Does formatting memory card erase all files?
A: YES, formatting a memory card would delete all images videos on the memory card, however the deleted files from formatting could be restored with professional tool like iCare Recovery Pro if you stop using the formatted memory card for storage and run for a format recovery, which would mostly be successful, if not, when you saved new images or videos to the formatted memory card, some deleted files would be corrupted.
Updated on Sept 14, 2023
---
Hot Articles