Memory card formatted by mistake or intentionally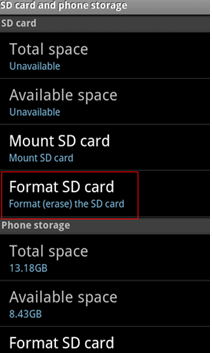 1, Mistakenly reformatted - manual mistakes:
sd/memory card was accidentally formatted by mistake no matter quick formatted memory card or full/complete formatted, or after multiple formations
2, Format - caused by unknown problems:
memory card was damaged/corrupted and somehow shows blank. It asks formatting when its file system was modified or virus infected. And below is common phenomenon that might be the cause of it.
Solution: iCare Data Recovery Pro is able to restore files for free from formatted memory card including SD, microSD, mini SD, SDHC, SDXC, CF card ad XD card, etc. CONNECT YOUR MEMORY CARD TO PC WITH A CARD READER(REQUIRED) AND RUN ICARE.
Free Formatted Memory Card Data Recovery
(386 users' review)
Download iCare Data Recovery Pro to restore photos/videos from memory cards including SD/XD/CF card after formatted memory card by mistake, or due to memory card error. Use a card reader to connect your memory card to PC and simply run the software.
Free Formatted Memory Card Data Recovery Software Download
Below is the how to instructions to retrieve files from formatted memory card/stick:
Step1. Insert the memory card with a card reader to laptop or PC. Run the software and select scanning mode. You may use Deep Scan Recovery for formatted memory flash card recovery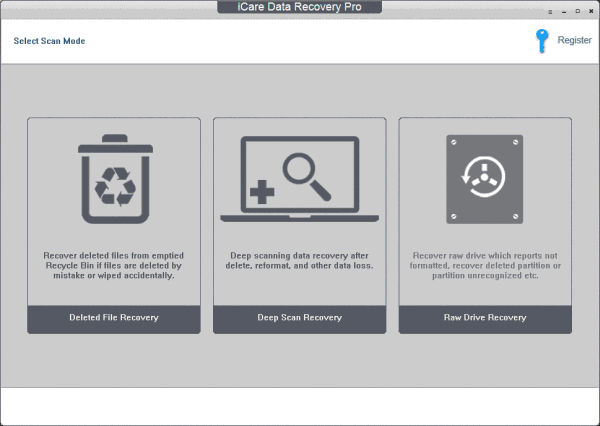 Step2. Select the formatted memory card to start scanning.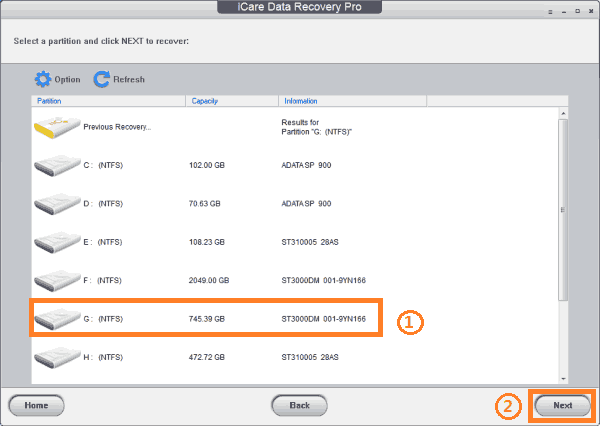 Step3. Preview data when software lists out all found files. Select the files you need and click save.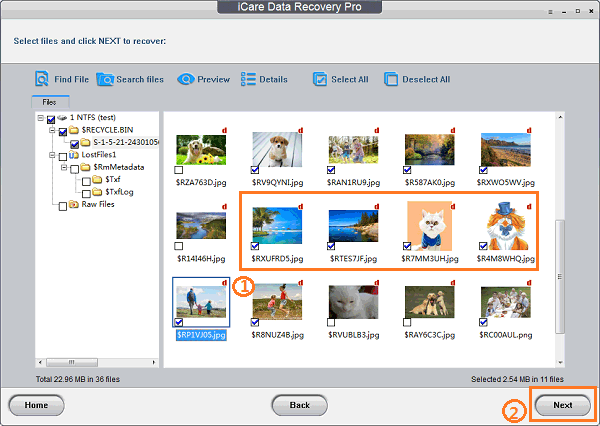 Whether you formatted the memory card by accident or not, stop using the memory card. You won't be able to perform memory card recovery if new data overwrites.
Download iCare Recovery now to restore data including photos, videos, music, etc from formatted memory card for free.
Note: It requires a code if you need to restore more than 1GB.
User's Feedback
Here is one user's feedback
The Ways That You Formatted Your Memory Card
Memory card no matter used on your mobile phone or digital camera can be easily formatted once you clicked the format option by mistake.
The format option that you accidentally operated on your mobile or digital camera may be the quick formatting. Once you find the previous data were not there any more, you may suddenly feel a bit of worries and hopeless. Don't worry, there is still chance of recovery for the lost files.
When a memory card is full, you may want to format a memory card in order to free up some space. In this case, you can simply format your memory card on all digital camera or PC. Before formation is done, make sure you backed up all files or transferred all data to other devices.
Tip: Data recovery is possible even if you formatted your digital camera/phone memory card.
What types of memory cards can iCare Data Recovery Pro help me recover?
All types! There is a wide range of varieties for memory cards that work best on different devices such as digital cameras, game consoles, Smartphone and more. Basically, all memory card is supported by iCare if you simply connect it to your PC with a card reader.
---
Hot Articles