Unformat External Hard Drive USB Flash SD Memory Card Pen Drive
Unformat required on your storage device like portable hd, hard disk partition, sd memory card, pen drive etc? Can you recover reformatted removable HDD? When PC, camera, phone asks unformat, or your device has been reformatted by mistake, please stop using the device immediately and download an unformat utility to unformat data at first.
If you want to unformat portable drive, usb flash stick, etc to recover lost files, you should avoid writing new data to the formatted media and then use iCare Data Recovery Pro which is 100% read-only.

Free download iCare Data Recovery Pro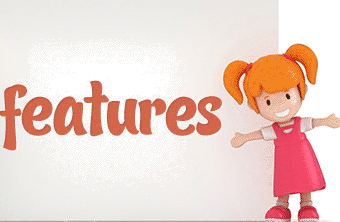 With iCare Recovery Pro, you are able to resolve following problems:
Unformat external hard drive, HDD or USB thumb drive to recover data from formatted disk drive

Undo format memory card like unformat SD, micro SD, SDHC, SDXC, XD, CF, and memory stick after reformat memory card by mistake

Unformat android phone for lost photo video recovery
Unformat PC that runs any Windows operating system like Windows 10/8/7
Steps to Restore Data after Reformatting
Step1. Connect the storage media to your computer. Free download and install theiCare Data Recovery on the same computer. Launch it and choose a recovery module.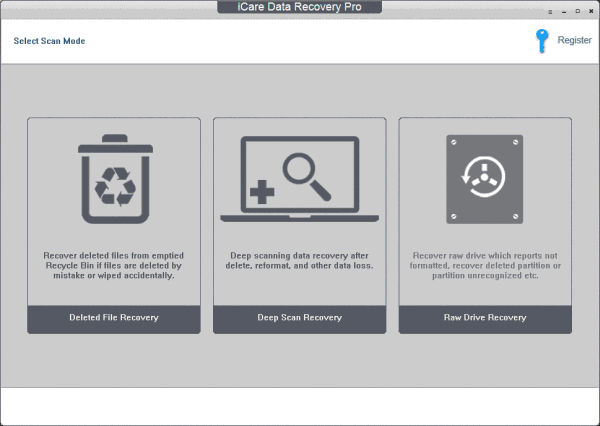 Step2.  Choose the drive you need to unformat so that the software can scan it for lost files.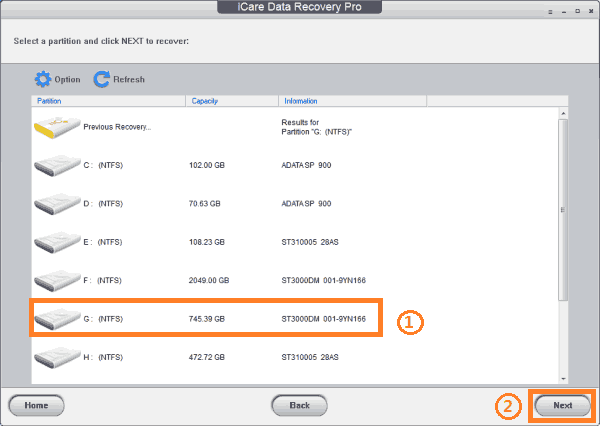 Step3. You can preview the found pictures and some other similar files after scanning. Then, you can select all files lost due to formatting and recover them.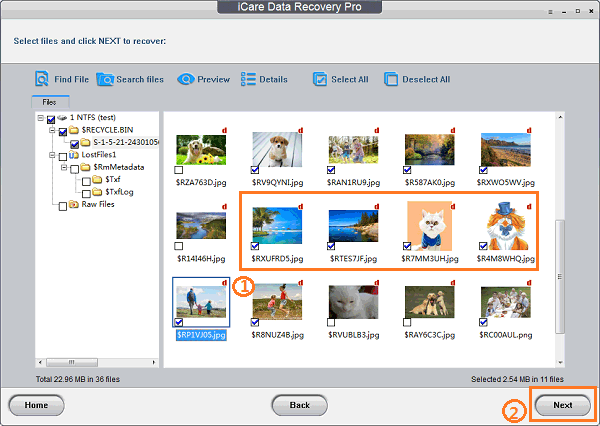 iCare Data Recovery is full / quick format recovery software, so you can use it to unformat any media whether you performed a quick or full format that caused data loss.

What Does Unformat Mean?
Mistakenly formatted any storage media and want to perform an unformat recovery? Or the external hard drive reports unformat? When you mistakenly format any storage media, you would want to unformat the media and recover files lost due to reformatting. What does unformat mean? Simply say, undo format refers to the process to recover files after formatting storage media like memory card, external hard drive, USB flash drive, hard disk, etc by mistake or due to other reasons. Usually, you can unformat any device to get back lost files by relying on data recovery software as long as the storage media is not physically damaged and lost data is not overwritten.
Unformat Hard Drive Recovery
Full format enables you to erase the hard drive and check for bad sectors on the hard drive and mark them. In some situations, you might mistakenly full format hard disk partition and lose important files stored on it. If so, the most important thing is to stop writing new files to the hard drive. Then, you can use iCare Data Recovery software to recover lost data. iCare Data Recovery software helps recover files after full format. This data recovery software supports all brands of hard drives including Samsung, SATA, Western Digital, Seagate, Maxtor, Hitachi and more.
Undo Format External Hard Drive
External hard drive is a type of removable storage media which can be used to save and transfer different types of data. Usually, when you need to write or read data on an external hard drive, you need to plug the external hard drive to your computer. However, sometimes, you may accidentally reformat external hard drive. No matter you reformat portable hard drive by accident or due to other reasons, you can rely on iCare Data Recovery software to unformat the external hard disk and get back lost files.
Unformat USB Flash Drive
USB flash drive, also called flash drive or thumb drive, is another type of removable storage media for data storage and transferring. USB flash drive usually works similarly as an external hard drive, but it is much more convenient to carry and has smaller capacities. When you insert a USB flash drive to computer, you may mistakenly press wrong button and reformat the USB pen drive. iCare Data Recovery Pro is also able to unformat all brands of USB flash drive or pen drive for data recovery after formatting. This data recovery software helps recover quick formatted and full formatted USB flash drive.
Reformat Memory Card When Has Unformatted Error
Memory card is commonly used in digital camera, Android phone, PDA and some other electronic device for data storage. You may mistakenly format a memory card in digital camera or Android phone when you are viewing pictures videos. Or you may need to format your memory card when you receive memory card not formatted error message and the card has RAW format. Anyway, iCare Data Recovery software enables you to recover files from reformatted SD card, CF card, mini SD card, micro SD card, XD card and memory stick from SanDisk, Kingston, Transcend, Lexar, Toshiba, Sony, etc.
Unformat Recovery – Reformatted Drive Data Recovery
You can unformat hard drive, portable hard disk, USB flash drive, memory card (SD, XD, CF, micro SD, mini SD, MMC, SDHC, SDXC and memory stick) and any storage media by using iCare Data Recovery software. It is an easy-to-use and read-only data recovery unformat utility which works on Windows platform to help recover files after formatting or reformatting by mistake or when storage media shows unformatted error. By using this format recovery software, you can restore all types of files after quick format or full format as long as the original data is not overwritten by new added files.
Unformat Utility for Windows PC
iCare Recovery Pro is an unformat tool, which is able to work on Windows computer like Windows 10, 8.1/8, 7 and Windows Vista / XP. You can free download and install it on Windows OS to undo format any digital media for file restore.

---
Hot Articles