How to Recover Formatted USB/Pen Drive [Video Included]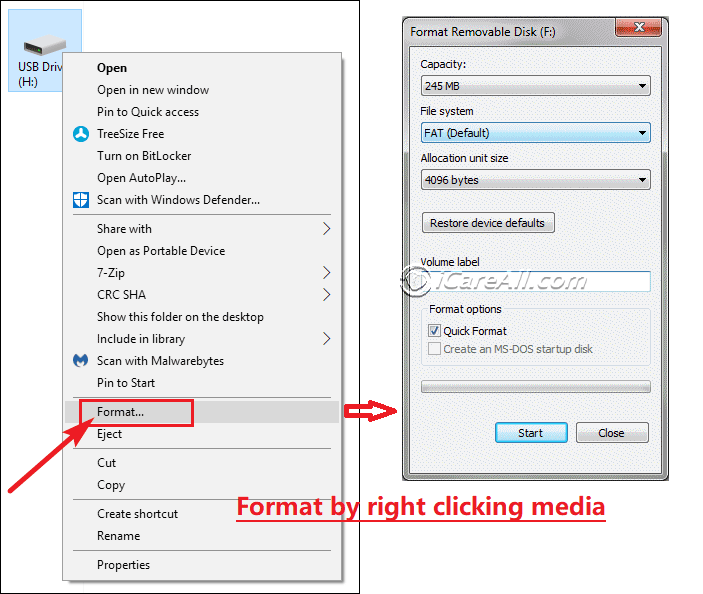 Usb flash drive was formatted by accident
Warning! Stop using the pen drive from new data saving or making other changes on the reformatted flash drive or when usb drive says not formatting, since any new data or change on the drive would overwrite the old data.
Some people may wonder is it possible to recover data from formatted pen drive (also called thumb drive, memory stick, or flash memory) or recover usb drive that wants to be formatted.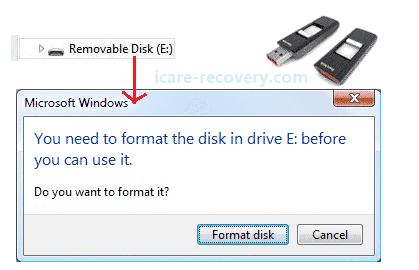 Flash drive wants to be formatted
Data formatted/not accessible: Almost every device would show you a message like this one 'Format drive would erase all files on your device, format it now?', it is a matter of fact that formatting did make all files disappeared and recovering formatted data can only be operated with professional usb format recovery tool, here we introduce a free one iCare Data Recovery Pro.
Video: how to restore formatted files from USB drive
3 Steps to recover data from formatted flash drive for free
Free usb drive recovery program, iCare Pro Free, is able to recover files when flash drive involves in format problems, such as:
Formatted USB flash drive by accident
USB drive asks to format before you can use it
Formatted flash drive by other software
Besides USB flash drive format recovery, this program can also restore deleted files from USB, flash drive that was recognized as RAW file system, quick formatted drive, unreadable flash drive, recover files from inaccessible USB drive etc.
Free Formatted USB Drive Recovery

Download iCare Data Recovery Pro Free to restore data from formatted USB including SanDisk, Kingston, PNY, Toshiba, etc in all situations. It can restore 1GB data free of charge.
It is a 100% safe thumb drive format recovery tool.
Step1. Download the flash drive recovery software and install it on Windows PC. Plug the formatted flash drive to computer. Choose a recovery option - 'Deep Scan Recovery' is recommended for flash drive recovery.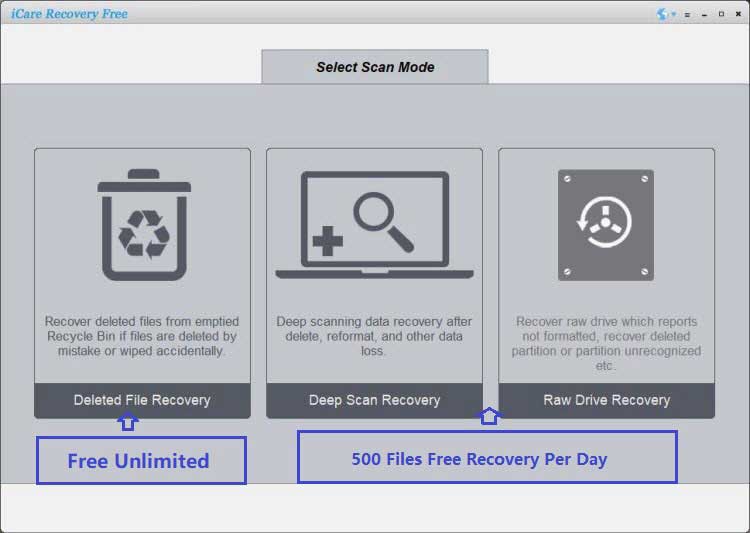 Step2. Choose the flash drive as scanning device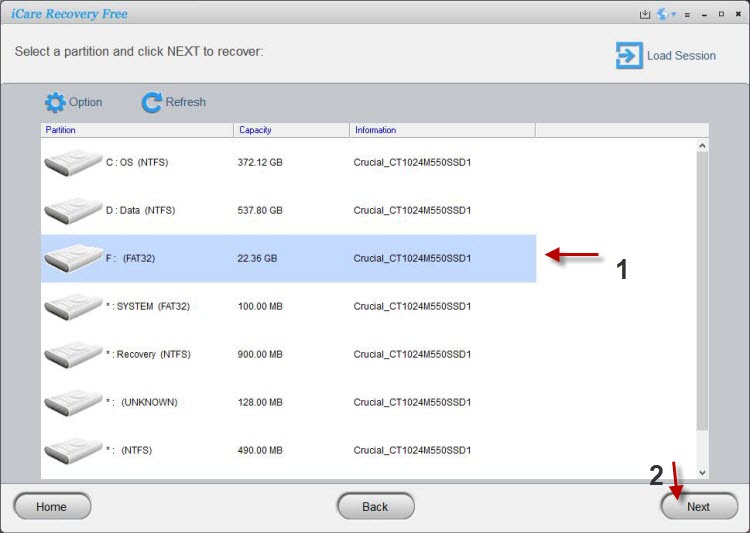 Step3. preview found photos and some other types of files and choose the files needed.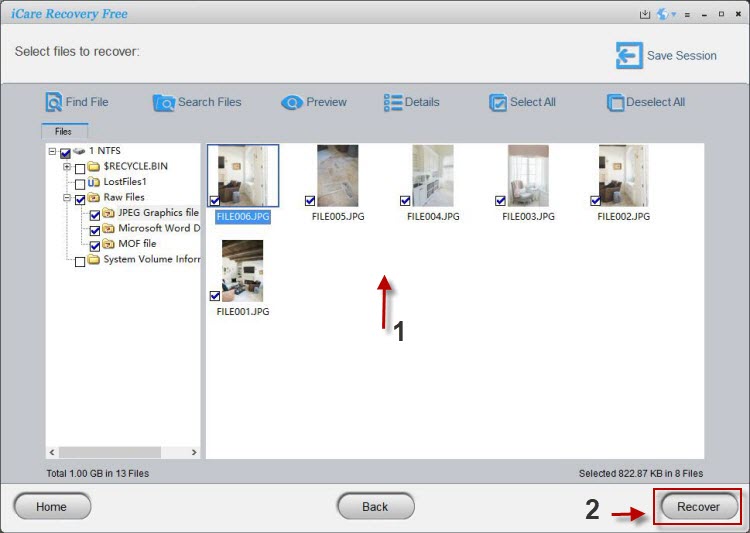 Note: This program is totally free to recover 1GB data.
Tips and notes for Formatted USB Stick
No New Data Written to Formatted USB Please!!!
It is safe and quick to undo format flash drive and recover files. But before performing the recovery, there are something you need to understand. Once you formatted your flash drive, you save new data onto the flash drive again. Then some lost data would be corrupted. Why? You probably never heard the saying in data recovery world - once the data is over written, you suffer permanent data loss.
Quick format VS full format USB flash drive
When you format your flash drive, you can choose to quick format the drive or full format it.
When you perform the command on your computer, system will pop out a window allowing you to choose quick format or full format.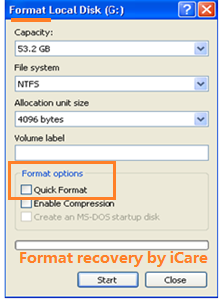 Quick format VS full format the flash drive
If you check the option when you format the drive, the system will quick format your device, if you didn't, it will full format the flash drive.
What's the difference between quick format and full format?
If you quick formatted the device, the system will only remove the mft or fat (both record the place where files were restored). If you full format the device, it will remove the MFT/FAT and check the bad sectors at the same time. The later one needs more time to complete the formatting.
Luckily for you, data stored on the flash drive after either of the above formatting can be recovered by iCare Pro.
How long does it take for a formatted usb drive recovery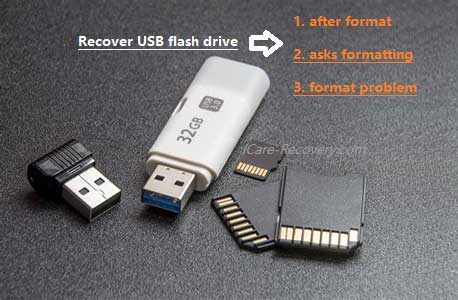 1GB flash drive - 1-5 minutes
16GB flash drive - 5-10 minutes
128GB flash drive - around 30 minutes
When you run iCare Data Recovery Pro for formatted usb stick recovery, the scanning process usually takes a few minutes. However, if too much data was stored on the USB or the USB stick is corrupted, it may take tens of minutes or even longer. It is worthy of time if you want to get back all formatted data.
A list of formatted usb drive recovery tools for you to try
Here are some useful tools that we recommend for usb drive recovery.
Tool 1: iCare Data Recovery Pro
As we mentioned above, this program is able to recover files from formatted usb stick and it can restore 1GB data for free.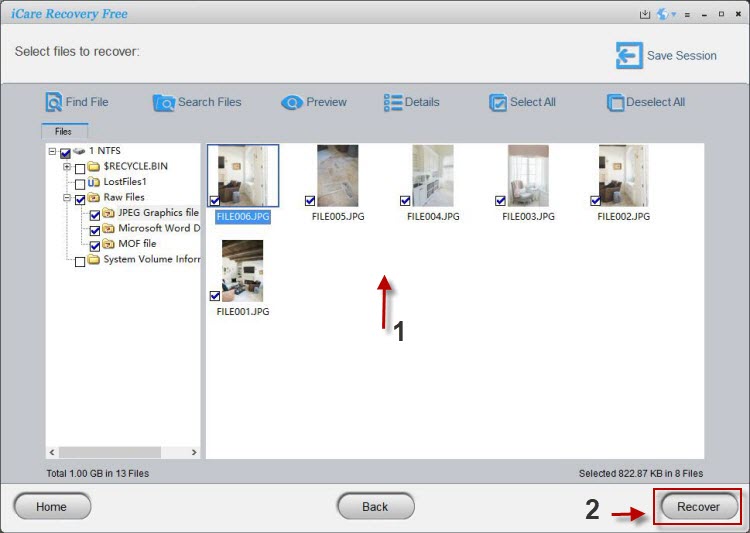 iCare Recovery Pro for usb drive recovery
Tool 2: Stellar Windows Data Recovery
This one is a second choice of formatted usb drive recovery that you may try for the usb data recovery.
Steps of using this program
Step 1: open the program and select files you like to recover


Choose files to recover

Step 2: select your usb drive to start scanning


Choose usb drive to recover

Step 3: preview found files.


Choose usb drive to recover

Step 4: save files from the usb.


Choose usb drive to recover
Note: This program is a paid program but it work efficiently in our test. You may choose to try it upon your own call.
Tool 3: Recuva
Recuva is a free program which also has a paid edition and it is dedicated for deleted file recovery. You may download it free to recover formatted usb flash drive and test it for your own luck.
Step 1: Select which file type you'd like to recover


Choose file to recover

Step 2: Save found files


Choose file to save
Recuva works excellently for deleted file recovery and just does not find the most files after format compared with the others.
FAQs
???Recover formatted usb flash drive using cmd
Can I recover formatted pen drive with cmd? If this is what you concerned about, unfortunately, CMD command prompt in Windows is not available for unformat since the system does not offer the cmd function for a formatted pen drive recovery.
CMD diskpart or chkdsk provided by Windows can do the following but not the format recovery.
Fix the unsupported file system error
Format pen drive with 'format fs=ntfs quick'
Repair bad sectors on the pen drive or usb disk...
Also read: how to unformat usb stick
Q: What happened to a thumb drive when it requested a formatting is needed?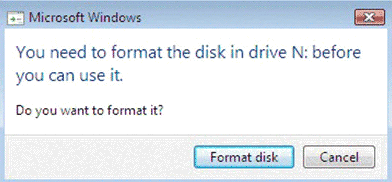 Answer: the file system of the thumb drive is damaged that Windows cannot recognize its file system and failed to load its property. So Windows won't allow you to access it too.
What can we do under such circumstances? Format it or not?
The best is to leave it untouched, do not reformat it for the best chance of data recovery and drive repair.
Also read: how to fix usb drive that says you need to format before you can use
??? Can you recover twice formatted usb drive or reformatted several times?
Answer: It depends on how much data were saved onto the reformatted usb. If you have reformatted the usb flash drive twice or many times but had not saved many files onto the usb, then most formatted usb drive files can be restore.
The efficiency of the recovery does not count on the times of reformatting but size of data that were kept onto the formatted pen drive.
??? How to recover low level format usb flash drive? Is it possible to recover low level formatted pen stick?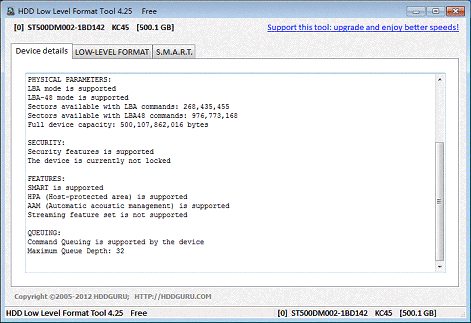 If you did low level formatted your flash drive, you may try the iCare Pro Free to start free recovery and see whether it could find your data after the low level formatting. Usually low level formatted pen stick could not be restored by utilities if the low level formatting was done by overwriting.
The Case - Can I recover data from formatted pen drive or when usb needs to be formatted
"My usb says it needs to be formatted, and I accidentally formatted the pen drive on my computer, is there any way to recover the formatted pen drive data? Can I recover formatted usb with CMD command prompt in Windows 10?"
There are some cases that are related to the memory stick format problems.
You may have formatted pen drive by mistake, quick formatted usb or full formatted pen drive all of sudden due to mistakenly improper manual operations
Your flash drive wants formatting or says the usb drive is not formatted, do you want to format it now when you connect it to a device, such as Windows 10 computer
Pendrive is not reading, not working and you tried to format usb to fix possible errors...
Last updated on Sept 14, 2023
Related Articles