Repair Files from Formatted Flash Drive
Last updated on 02/03/2017
Have you ever reformatted flash drive by mistake? How do you recover data from accidentally formatted flash drive? If you want to perform USB flash drive format recovery, try iCare Data Recovery Pro.
iCare Data Recovery is a data restoration program for Windows, which is able to recover files when flash drive involves in format problem, such as:
Format USB flash drive by accident
USB drive asks to format before you can use it
Formatting flash drive to erase virus
Besides USB flash drive format recovery, this program can also repair deleted files from USB, flash drive was recognized as RAW file system, quick formatted drive, unreadable flash drive, recover files from inaccessible USB drive etc.

>>Best Solution for Formatted USB Recovery
Download iCare Data Recovery Pro to restore data from formatted USB including SanDisk, Kingston, PNY, Toshiba, etc in all situations.
Video Tutorial: how to restore formatted files from USB
Tutorial: How to Recover Files from Formatted USB Flash Drive?
This is a tutorial guiding you how to recover formatted files with step by step instructions. When recovering formatted flash drive, you need to download iCare Data Recovery Pro; plug in flash drive onto your PC as an external drive. Run iCare recovery program to search files. You can preview lost files before register this program.
Step1. Plug the formatted flash drive to computer. Download the software. choose a recovery option.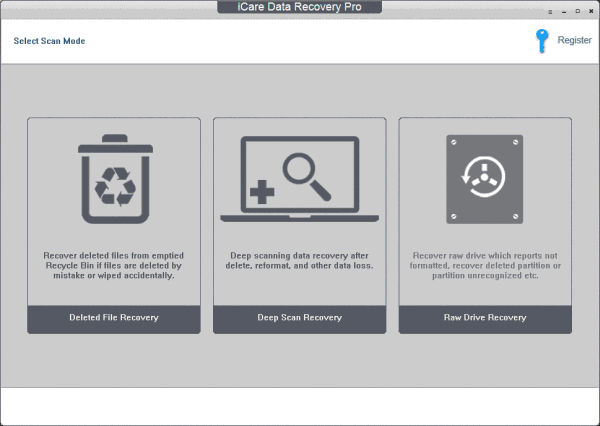 Step2. Choose the flash drive as scanning device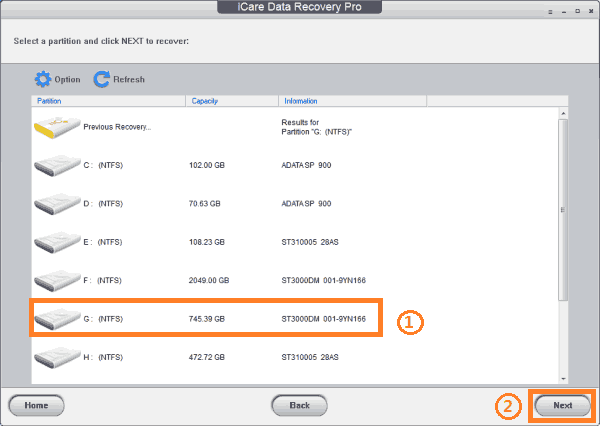 Step3. preview found photos and some other types of files and choose the files needed.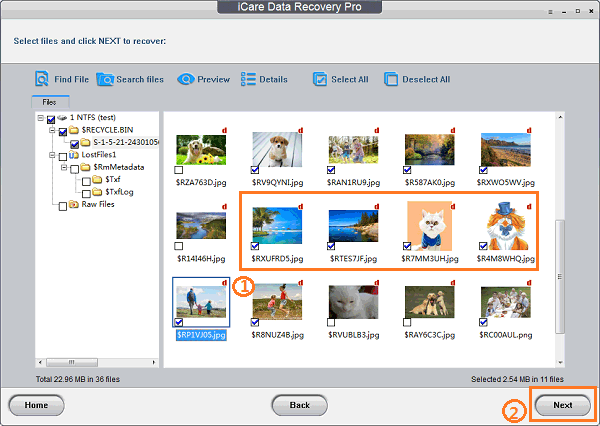 No New Data Written to Formatted USB Please!!!
It is safe and quick to undo format flash drive and recover files. But before performing the recovery, there are something you need to understand. Once you formatted your flash drive, you write new data onto the flash drive again. Then no recovery experts would be able to get the data back. Why? You probably never heard the saying in data recovery world - once the data is over written, you suffer permanent data loss.
Free download the data recovery software for flash drive data recovery after formatting due to any reason.
Quick Tip for Formatted USB Stick Recovery
When you run iCare Data Recovery Pro for formatted usb stick recovery, the scanning process usually cost a few minutes. However, if too much data was stored to the USB or the USB stick is corrupted, it may take tens of minutes or even longer. It is worthy of waiting if you want to get back all formatted data. If you stop before the software shows found files automatically, you may find a part of lost files without showing their original names. All data with original name would be listed in the software only when the scanning is completed.
How to fix Files from USB That Needs to Be Formatted?
A flash drive wants to be formatted when trying to open it for viewing data? Can you read data on a USB without formatting it? With so many questions in your heart, let's see what to do for an unformatted USB flash drive.
Firstly, when you see the alert message asking to reformat the USB thumb drive, please click No to close the window.
Then, go to Disk Management to see if the USB drive shows as a healthy drive. If yes, close the Disk Management window and run iCare Data Recovery Pro to scan the unformatted thumb drive.
Finally, go ahead to format the drive to fix the not formatted error.
Formatting a Virus-Infected USB Flash Drive
Will formatting USB drive remove virus? In principle, formatting is able to erase all viruses on your USB flash drive. However, for stubborn viruses, formatting sometimes does no help. If you had repartitioned your USB drive into several partitions before virus infection, you may reformat the flash drive and repartition to remove viruses. Whether formatting can remove virus or not, a certain thing is that formatting would wipe your USB.
iCare Data Recovery is useful for data recovery after formatting a virus infected USB, but whether the data can be readable or not after recovering depends on if the files were corrupted before they got lost. Simply say, if the data was corrupted by virus, the data recovery software only restore corrupted data so you cannot read it. On the contrary, if virus only corrupt the flash drive but does not hurt the data inside, try iCare Data Recovery to repair all data and read it normally.
Restore Data off Thumb Drive Using CMD
How do you retrieve different data off thumb drive using command prompt? Well, for a logical corrupted flash drive, you can run cmd to fix the USB. But command line cannot help recover erased files from a formatted flash drive.

---
Related Articles
Hot Articles
Hot Tags