Table of Contents
This article is telling about the following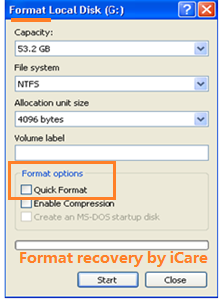 Format Recovery Software in Windows 10/8/7
Format Recovery, a useful unformat recovery ability built in iCare Data Recovery, is dedicated in all format related problems whenever you run into data loss problem after formatting or reformatting. With this best format recovery software, you are able to resolve data loss issues involved in:
Recovering data after formatting hard disk partition, external hard drive
Retrieving files off formatted memory card including SD card, micro SD, mini SD, SDHC, SDXC, CF and XD card, etc
Data recovery after quick/full format on Windows XP, Vista, 7, 8.1 and 10

Download iCare Data Recovery to do format recovery now.
User's Success of Recovering Files after Format with iCare
Format Recovery Software Tutorial
Download the format recovery software and follow this guide to recover deleted files off USB drive, pen drive, external hard drive, memory card, etc.
Step1. You need to download and install iCare Data Recovery, run the software and select a recovery mode. 'Deep Scan Recovery' is especially developed for format recovery to recover data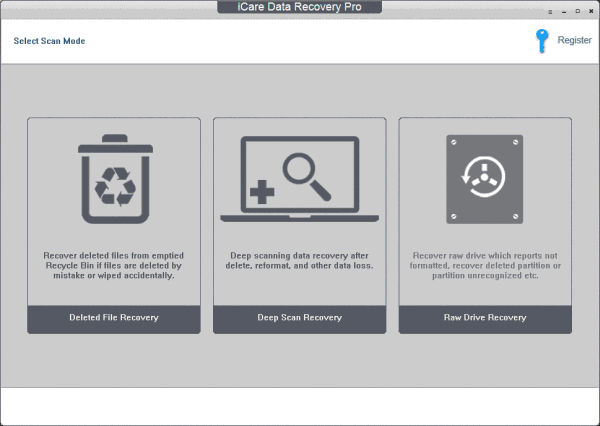 Step2. Select the formatted drive, and then click for 'Next' and wait for format restore scanning.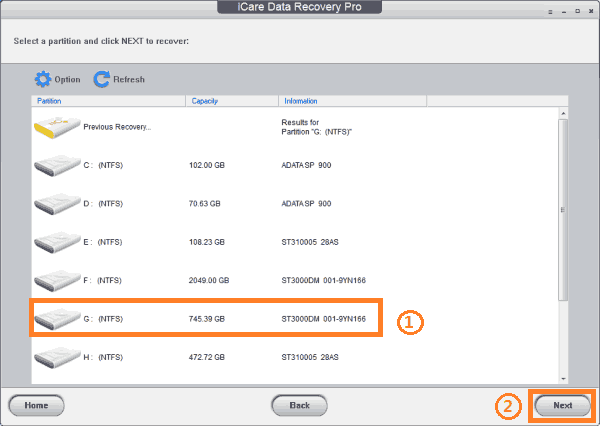 Step3. When the format scanning finished, check the left folder to preview the lost data on the right columns.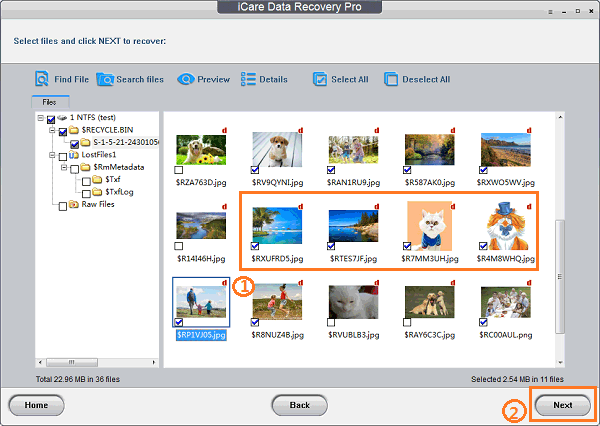 Tips when reformatted drive/card/USB by mistake
Do keep the drive/card/USB untouched from new files, ie, you should never keep new files to the card/drive you formatted.
Once the program finds your files, please save the files to another drive other than the one you reformatted.
This program is easy to use and it has a recovery wizard to guide you the steps to perform your recovery. Download it free to start format recovery.
Recover Data after Format in Different Situations
When referring to format, it can be high-level format and low-level format.
1. Low-level format - no program or service can do a low-level format recovery.
Low-level format is a type of format, which marks the surfaces of a disk with sector markers. It is only able to low level a hard disk rather than a partition of the disk. Usually, low-level format was completed at the factory. When you want to format a floppy disk, it usually performs low-level format.
2. High-level format - data can be restored if old data were not replaced by new data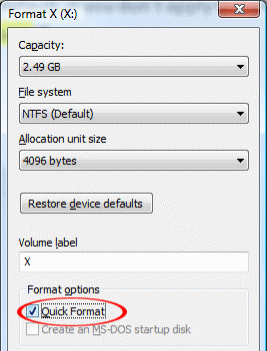 When you format a hard disk partition or other removable device like USB, memory card or portable hard drive, etc, it often refers to high-level format.
High-level format creates file system within a disk partition. You can high-level any device any time you like. High level format includes following quick format and full format.
When you perform format on any storage medium on Windows, it provides an option for you to quick format it. If you click the Quick Format option, it would quick format the selected device. On the contrary, if you unselect the Quick Format option, it would perform full format on the device.
Quick format only erases the names and entries of all data on the formatted media, so it usually takes a little time to perform a quick format.
Full format (also called complete format), would erase all data and reallocate the disk space, so it takes much longer time to full format a device than quick formatting.
---
Hot Articles