USB External&Internal Western Digital Hard Drive Recovery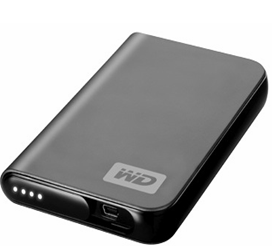 Last updated on 17/01/2018
iCare Data Recovery Pro : best hard disk drive recovery tool
The hdd recovery program made by iCare Recovery is able to help you recover photos, music, video, and up to 600+ types of files from various kinds of problems and errors on your hard disk drive, external hard disk drive including the following disk brands:
Brand of Disks: Samsung, Maxtor, Western Digital... In fact, it is able to restore all brands of hard disk drives (including external)

>>Quick Solution for Western Digital HDD Recovery
Download iCare Data Recovery Pro to recover files from Western Digital hard drive, removable HDD after mistakenly formatting or deleting.
Video Tutorial: how to use iCare Data Recovery for file rescue
Tutorial with Screenshots for you to follow
Step 1 - Choose a mode to scan.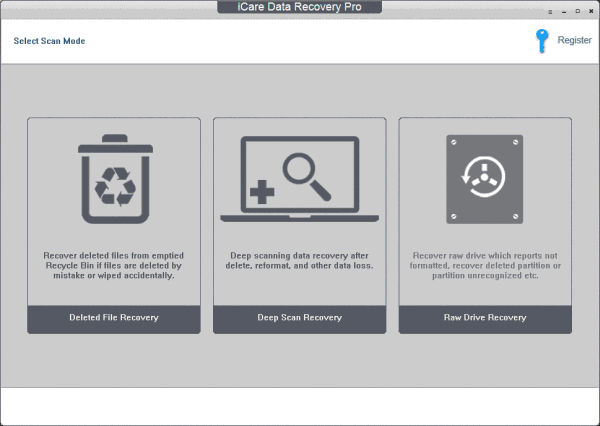 Step 2 - Choose the WD HDD and then wait.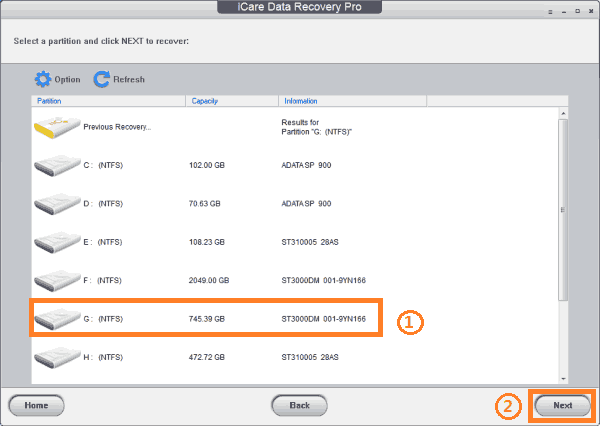 Step 3 - Preview Microsoft office files or images.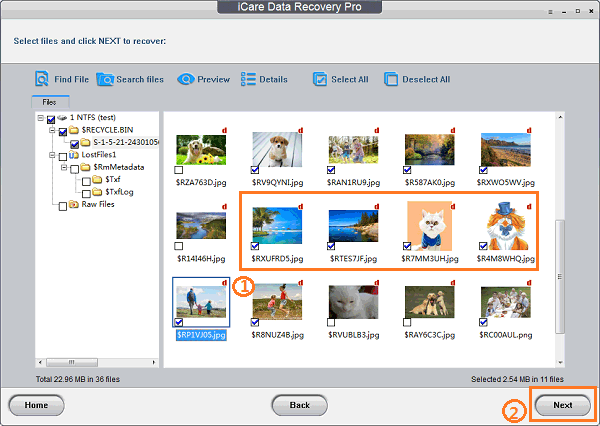 Step 4 - Save every file you need.

Free Hard disk Drive Recovery on Western Digital
Western Digital has been a renowned hard drive designing and manufacturing company for many years. Western Digital products are widely praised for their stability, consistency, high capacity, high speed and good compatibility. However, despite it's undeniable high quality, data loss is always unavoidable, as it's inevitable for many other digital storage products. Both human errors and technical occasional problems may account for the data loss. Here's a list of the possible scenarios.
Files are mistakenly deleted.
Mistaken format on Western Digital hard disk.
WD drive suddenly stopped working for no apparent reason.
Blackout caused WD external hard drive corruption.
"Disk is not formatted, do you want to format it now?" message occurs, maybe as a result of damaged disk sectors.
Partition error, or loss of partition.
Still more...
How Do I Retrieve Files from Western Digital WD Hard Drive
If you are Windows user, please try iCare Data Recovery. This powerful utility allows you to recover all kinds of files to their original state, including your photos, mp3s, mp4s, movies, documents, etc. It supports Elements 2TB Desktop External, 1TB My Book 3.0 USB HD, My Passport 500GB external, Caviar WD 400 SATA hard drive, etc.
At first, you should stop using the WD hard drive, i.e. do not edit or write data on the partition, because newly created files or even modified files may overwrite the space of deleted files making them less likely to be recovered. Follow the steps below for Western Digital file recovery:
Step 1 : Connect your WD hard drive to the PC. Download and install iCare Data Recovery. Open the software and you see the main interface below.
Step 2 : Highlight your WD drive appearing on the panel. Click "next" button to continue. Now it starts scanning the drive for lost files. How long it takes depends on the capacity.
Step 3 : After the scanning process, there will be a lot of files found and listed for your preview. Click "Recover" button to recover them. It's done!
Tips on Avoiding Data Loss:
#1 – Don't put all eggs in one basket. Store data in different locations. If your OS (operating system) goes wrong and you can not start up the computer, most likely you have to re-install the OS. All the data stored on system partition (in Windows, it's C: ) gets lost. This is why you should create at least two partitions if you only have one hard disk.
#2 – Stay clear of virus and malware. Malicious software has become one of the biggest threats to data safety. It's more commonly known as malware. These destructive programs, including viruses, Trojans and worms are all on the prowl and can be secretly installed on your system. Avoid unsafe websites and keep your anti-virus software always updated.
#3 – Back up your important data. Frequent backups are not recommended, though, you do need to back up the ones most valuable to you.
>> Free download the data recovery now and recover files from Western Digital hard drive for free after deleting, formatting or other data loss situations.
More Recovery for the Following Errors
Errors: deleted files by mistake, formatted partition or card by mistake, raw drive on your disk or card, unable to get your memory card detected or recognized by PC, pressed wrong button, emptied recycle bin, format sd card by mistake...
Related Articles