WD My Passport External Drive Data Recovery and Repair Guide
How to recover files from WD My Passport External hard drive? How to repair damaged WD My Passport when it cannot be detected, asks formatting, unable to format?
Here is what this article focuses on
How to Recover Data from wD My passport external hard drive free
Is it possible to recover permanently deleted files from WD My Passport when it was no longer working or cannot be detected, asked formatting, cannot be formatted or other errors?
As to the WD My Passport external usb disk file recovery, it is strongly recommend that you stop using it for saving any new file onto the same wd disk before the deleted files were restored, since any new file saved onto the disk would result in partially permanent data overwritten little by little until all data have been overwritten.
Free WD My Passport External Hard Drive Recovery Software
How to recover data from WD My Passport external hard drive? iCare Data Recovery Pro Free is free data recovery software for wd my passport that is able to restore files from Western Digital hard drives which was formatted by mistake, has files permanently deleted, unrecognized or not detecting, corrupted, not limited to WD My Passport, element, cloud etc.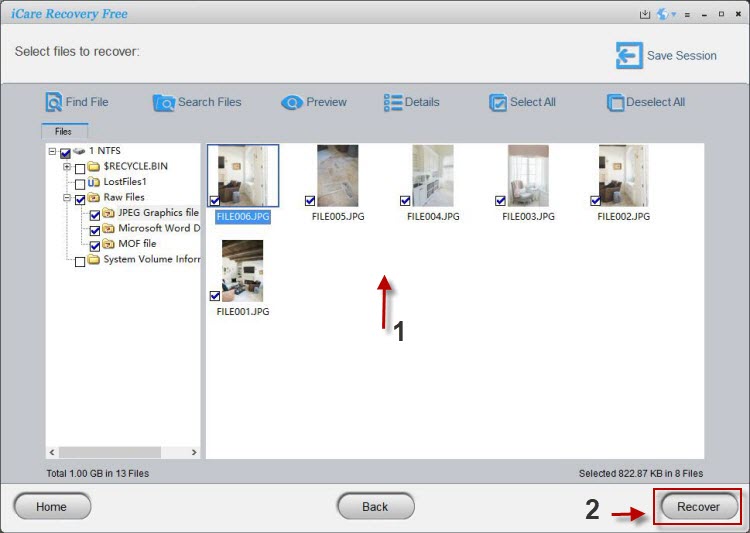 3 Steps to retrieve files from WD My Passport external hdd: 1, Download iCare Pro and install it on Windows, get your external hdd connected to computer; 2, Run iCare, select Deep Scan Recovery to scan your WD disk and wait it to finish the scanning; 3, Save data to another disk.
Also read: Recovering data from WD external hard drive
WD my Passport Hard Drive Repair Tools
Repair Tool #1 - WD Drive Utilities
Repair bad blocks on WD my passport drive? Fix corrupted WD my passport? WD Drive Utilities is offered by WD Official to diagnose possible errors on your drive, repair bad blocks, damaged errors, raid management, erase information on the drive etc. It is the all-in-one repair utility to repair WD hard drives for free.
You may download it here https://downloads.wdc.com/wdapp/WD_Utilities_Standalone_Installer_Mac_2_1_1_119.zip
Video Guide - How to use WD Drive Utilities to Diagnose Drive, Format Media HFS+/EXFAT
Also read: wd drive utility guide
Repair Tool #2 - Chkdsk command in Windows PC
Chkdsk is a Windows command prompt that usually combines with chkdsk /f or chkdsk /f /r to fix possible errors on hard drives. Here you may use the following command to repair WD my passport external hard drive.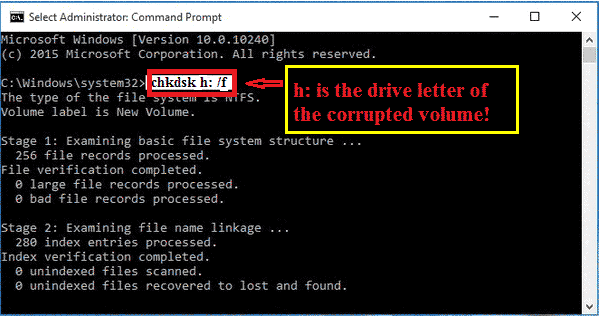 Video - how to use chkdsk /f to fix drive
Video - how to use chkdsk /f/r/x to repair media
Also read: WD hard drive repair tools
WD My Passport Hard Drive FAQs
Question: How to fix WD my passport external hard drive not detected or not showing up in Windows?
Answer: Watch this following video and try free ways to fix wd my passport not working or recognized in your computer or disk management.
Also read: wd my passport not showing up my pc fixes
Question: Is my WD my passport hard drive dead?
Answer: If the WD disk won't work no matter what you have tried, you may turn to some local storage media repair shop to diagnose the disk and see whether it is dead forever.
WD My Passport is an external hard drive SSD that comes with different capacities ranging from 500GB, 1TB, 2TB, 4TB, 5TB etc.
Hot Articles