WD My Cloud External Drive Recovery and Repair Guide
How to recover files from WD My Cloud? Are files permanently deleted once you deleted it on wd my cloud? Where is the wd my cloud recycle bin? What if the wd my cloud is damaged, how to repair wd my cloud external usb disk?
Here is what this article focuses on
Recover files from wD My Cloud HDD
Where is the recycle bin on my wd cloud?
Does WD my cloud have a recycle bin? The answer is YES. You will be lucky if you mistakenly deleted files on the wd my cloud since mostly files could be restored from its recycle bin or trash.
Note: Recycle bin option must be enabled and it is selected under Public share that you may have the chance to restore files.
How do I access my WD My Cloud recycle bin?
They mapped the recycle bin on WD My cloud by mapping the following location.
\XXX.XXX.X.XX\Recycle Bin - Volume_1

Haven't set up recycle bin on wd my cloud? Here is how to enable it for future unexpected file deletion.
Go into the Dashboard and:\ go to Shares . . .
Shares: Pick a share to add a Recycle Bin to:
Under Share Profile: Active share: Recycle Bin ON.
Now under your Network Places the Recycle Bin should show up.
Files not found in the wd mycloud recycle bin? Restore deleted files with free WD my cloud external hard drive data recovery software, for example, iCare Recovery Pro Free.
Free WD My Cloud HDD Data Recovery
iCare Data Recovery Pro Free is able to help restore files from wd my cloud external hard drive with simple steps that you could perform it as your own online data recovery rescue for wd my cloud.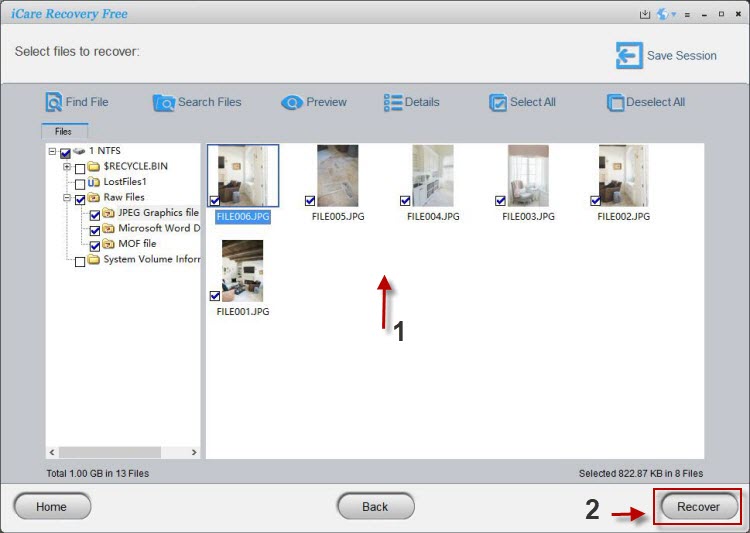 3 Steps to retrieve files from WD My Cloud: 1, Download iCare Pro and install it on Windows, get your external hdd inserted to a Windows computer; 2, Run iCare, select your WD disk for disk scanning and wait it to be finished; 3, Save data to another disk.
Also read: Recover deleted files from WD usb external drive
WD my Cloud External Hard Drive Repair Tools Free
Repair Tool #1 - WD Drive Utilities
WD Drive utility is developed by WD official to repair potential errors and bad blocks on WD hard drives for free.
You may download it here https://downloads.wdc.com/wdapp/WD_Utilities_Standalone_Installer_Mac_2_1_1_119.zip
Video Guide
Also read: wd drive utility guide
Repair Damaged WD My Cloud by Factory Resetting
When there was some tough error on mycloud, factory resetting could bring it a nice chance of back to life.
Video - how to hard reset wd my cloud
Here are the steps according to the guide from WD-MY-PASSPORT.COM
Power down your My Cloud device.
Remove the power cable from the device.
Press and hold the Reset button by using a pen that is narrow-tipped or a paper clip.
Continue to hold your Reset button for at least 40 seconds. ...
Release the Reset button.
Source: https://wd-my-passport.com/
More ways to fix corrupted wd external hard drive or internal hard drive? More methods: WD external hard drive repair [5 free tools]
Hot Articles