Free Software for SD Micro SD Card Says/Reports Blank asking formatting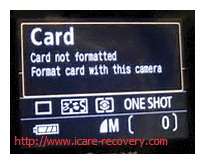 Last updated on 10/8/2017
What can you do when your Android phone/camera SD/MicroSD memory card shows/reports blank and unformatted? How to repair/fix blank sd memory card when it has data inside with unsupported file system - RAW FILE SYSTEM? It was fat32/exfat/ntfs before? You can run free sd microsd data recovery software, iCare Data Recovery Free Edition to resolve the problem when you get following message on a blank or unsupported SD Micro SD memory card, microSD, SDHC, SDXC, memory stick, flash memory etc:
First Step – Recover Data from SD Card Free - 100% Safe
Well, the correct solution for SD card blank and unformatted error is not to format the card, but the most urgent thing is to recover data from the card. iCare Data Recovery provides a secure and free way to help you recover any data from corrupted SD card even if it cannot be accessed. With the "Deep Scan Recovery" function of the software, you are able to scan every sector of the card to find almost all types of files such as pictures, videos, music, etc. The software allows you to recover data from any type of SD card including mini SD, micro SD, MMC, SDHC, and SHXC from all brands like Toshiba, SanDisk, Kingston, Samsung, PNY and more for 100% free if the recovered data is within 2GB.

>> Free SD Card Recovery When Asking to ReFormat
Download iCare Data Recovery Pro Free Edition to retrieve files from SD card including SanDisk, Samsung, Toshiba, Kingston, etc when it shows blank and needs to format, wont mount/readable/show. It is 100% free of charge if your recovered data is within 2GB.
Why iCare Data Recovery
Here is one feedback from real user of iCare Data Recovery

More feedback from real users...
Video Tutorial: how to use iCare Data Recovery for SD Micro SD Card Recovery
Three steps to recover photo image video from unformat sd card
Step One: Free download the iCare Data Recovery, install and start the software. Select file types to search lost files.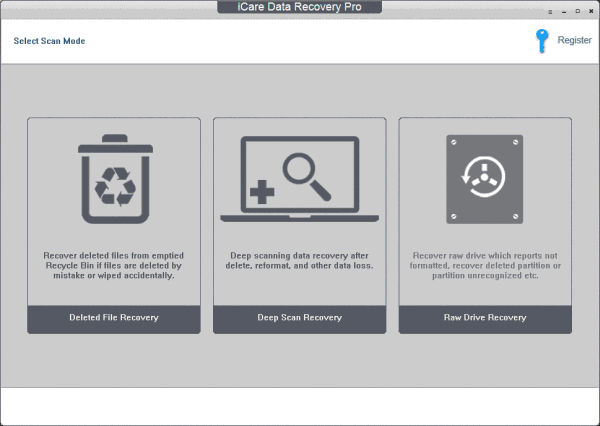 Step Two: Select the SD card to perform a scan. and wait when scanning process is on progress.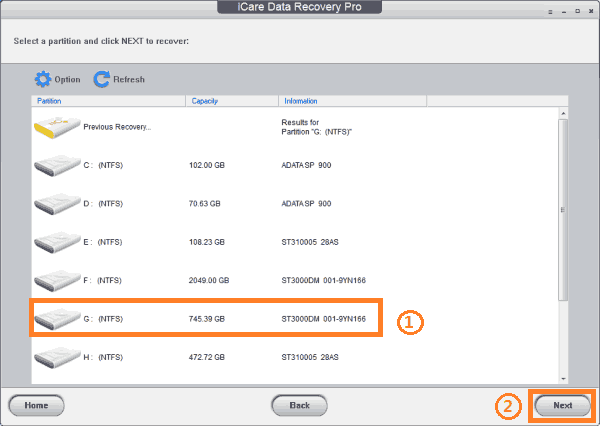 Step Three: Select and save the files you need.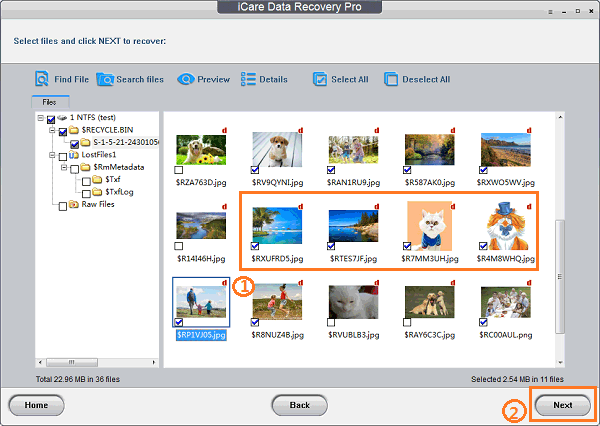 Download iCare Data Recovery Pro
Urgent! SD Card/MicroSD Is Blank and Unformatted!
One of the most disappointing problems about SD card is that you receive the message: SD card is blank or has unsupported file system. And then it will prompt you to format the card. Probably, you don't want to format the SD card since it contains lots of important data. However, what can you unless formatting the card?
Solution You Can Try When SD SDHC Card Blank
SD card blank problem may be caused by many factors. When you face this problem, you can try the following method to fix the error.
Firstly, turn off the mobile phone and reinsert the SD card. Reboot the mobile phone a few minutes later.
No help? Please insert the SD card to your PC. Try to access the SD card and see what will happen.
Now you must face it if PC still cannot read any file from the card. Please try the recovery software recommended above to restore deleted files from SD card that shows blank.
SD SDXC Card Is Blank or Has Unsupported File System
If an SD card keeps showing blank and unsupported file system on any device, you can see its file system probably has been changed to RAW. RAW file system is an unsupported file system, so system will ask you to format the card. Usually, this kind of error on SD card could be caused by virus infection, bad sectors, etc. The worst cause for SD card blank problem should be SD card physical damage. If an SD card is damaged, any data recovery software might be invalid for a data recovery.
SD Memory Card Micro SD Is Blank and Shows 0 Byte
Since the file system of SD card might be changed to RAW when it is blank, you may also find that the capacity of the card is also changed to 0 byte. In this situation, the SD card is marked as empty and disables you to access the card due to unsupported file system. Therefore, the system would like to advice you to format the card to change its file system from RAW to NTFS or FAT.
Recover Data from Damaged SD Card for Android
When an SD card becomes blank and unformatted, it does not mean the card is damaged. Probably, the SD card is corrupted due to virus infection, bad sectors and more other reasons. In this situation, you can recover data from corrupted SD card by using the data recovery software.
With the data recovery software, you can also recover files from CF card when it asks to be formatted. The data recovery software is available even when you mistakenly format CF card when it needs formatting.
Cases about SD Card Blank Problem
1. I encounter a problem on my SD card. My Samsung Galaxy S2 says: SD card is blank or has unsupported file system. Samsung mobile asks me to format the card before I can use it. However, I don't want to format the SD card since there are many important documents and data on the card. Is there any good solution for SD card deleted photo recovery when it shows blank?
2. I got a blank SD card notification on my smartphone. The same problem exists when I connect the card to my PC. The Windows system pops up message: blank SD card and unsupported file system. The only option when I right click the SD card is "Format". I have stored several important videos on the card, so I cannot perform a format. Please show me a clue to recover the videos from the blank SD card.

Download iCare Data Recovery Pro
Hot Articles
Related Articles