Samsung Photo Video Recovery from Galaxy Note Tab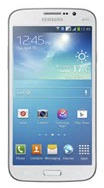 Recover deleted photos data video from Samsung
Lost photo or video in your Samsung digital devices like Galaxy S3 S4 or Note, or Samsung Tab microsd card? Don't worry! These data can be restored by iCare Data Recovery:
Recover photos from Samsung Galaxy S, S2, S3, S4, S5
Free recover files from Samsung Galaxy Note 2, Note 3, etc
Restore images, music, videos, etc off Samsung Galaxy, Note or Samsung Tab
Resolve data loss problem on Samsung after deleting, formatting or Samsung shows error.
Preparation:
1, Stop using Samsung digital media to keep it from further damages
2, Get memory card sd microsd out of phone to connect to PC via a card reader, or Connect Samsung to PC if its internal memory needed data recovery and download iCare Data Recovery Pro and start the recovery.

>>Free Software for Samsung Galaxy Recovery
Download iCare Data Recovery Pro Free Edition to rescue photos videos files from sd microsd Samsung galaxy S, Note or Tab with ease.
Feedback from User's That Used iCare Data Recovery Pro for File Recovery

More feedback from real users...
Steps for Photo Recovery from Samsung Internal Memory or Memory Card

The Samsung recovery software is available for photo recovery from both Samsung internal memory and memory card on the phone. If the photos are deleted from the Samsung internal memory, you need to connect the mobile phone to a PC through USB cable and make sure it can be detected by your computer. If the photos are deleted from the memory card on the phone, you can insert it to a card reader and plug it to you PC. The software can recognize both of the Samsung internal memory and memory card as a removable drive so that you can perform lost data recovery.
Tip: if the Samsung phone is not shown up in "My Computer"; when you connect it to your PC, you can check and change the settings on the Samsung phone: settings -> Wireless & WiFi -> USB Tools -> Connect USB mass storage to PC. After changing the setting, you can reconnect the mobile phone to the computer. Below are the professional steps for deleted photo recovery.
Step 1 - free download, install and launch the Samsung recovery software on your PC. Choose a recovery option. Connect memory card sd microsd to PC via card reader.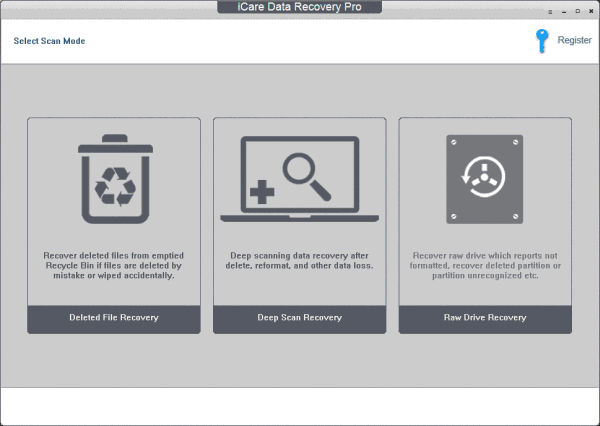 Step 2 - click the drive letter of the Samsung mobile phone or memory card and click "Next" button. and wait while the software scans your samsung media.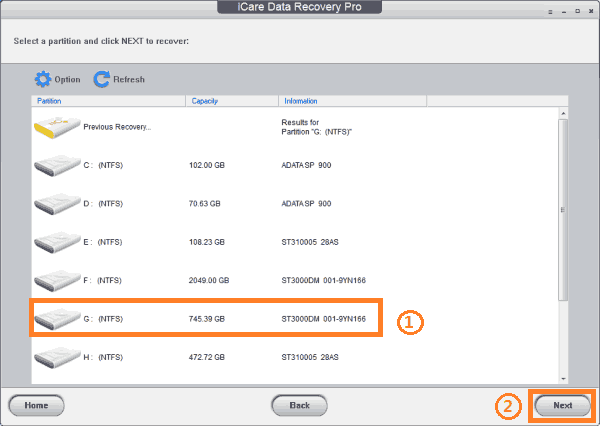 Setp 3 - after scanning, select the photos video and other files you need and save the selected files to the computer.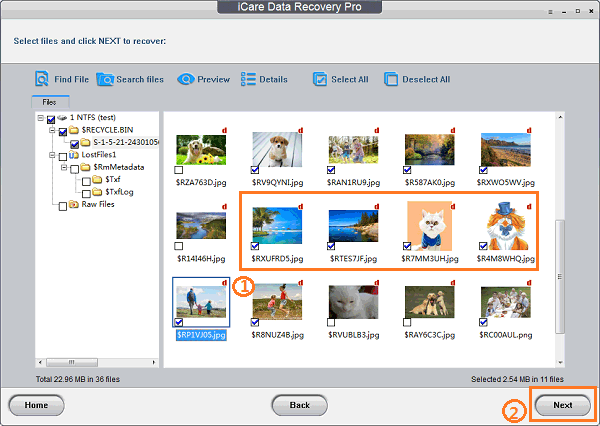 Tip: if you choose the original mobile phone or memory card as the destination path folder, the software will disable you to save the selected files. Therefore, you need to choose another storage device as the destination for recovered files storage.
Are Photos Recoverable after Deleting from Samsung Mobile Phone?
Samsung mobile phone is a popular brand of Samsung devices, which includes Samsung galaxy S, Samsung galaxy S2, Samsung galaxy S3, etc. When you use a Samsung mobile phone to capture photos, the photos will be stored to either the Samsung phone internal memory or the memory card on the mobile phone. What if those photos are deleted from your Samsung mobile phone? Are the deleted photos recoverable? Is there any difference between lost photo recovery from Samsung internal memory and memory card inside the phone?
Now, let's imagine the cases that you may delete photos from a Samsung mobile phone. You are viewing a nice picture, but all of a sudden you delete it since you click the wrong option?
Or you mistakenly delete a precious photo instead of the unimportant one?
Or you delete the photos since it shows data error and disables you to access it?
Or the photos are deleted with unknown reasons during the transferring process?
Or you accidentally delete all photos while you just want to delete some?
Or you just pressed the format option on Samsung digital devices, or You pressed one button to factory setting and then everything is no longer there.
Samsung Galaxy Recovery Software – Recover Data from Samsung Galaxy Note / Tab
Simply say, the deleted photos from Samsung mobile phone are not permanently erased on matter they are stored on the internal memory card memory card. The deleting only removes the name of the photos from the internal memory or memory card and marks the space as available.
Samsung recovery software has been proved to be a powerful and advanced recovery program for deleted photo recovery from Samsung mobile phone including Samsung Galaxy S4/S3/S2/S, Samsung Note2, Samsung Tab and more.
In addition to recover lost photos from Samsung mobile phone, Samsung recovery software can also recover other types of files like documents, videos, music, etc from all Samsung devices such as Samsung Tab, digital camera, Samsung memory card, Samsung external hard drive, etc.
Samsung Galaxy phones and its Note or Tab would be recognized as external devices when connecting to PC
List of Samsung Devices
Samsung Mobile: Samsung Galaxy S, Samsung Galaxy S2, Samsung Galaxy S3, Samsung Galaxy S4, Samsung Galaxy Grand, Ultra Smart, Samsung Galaxy Note, Samsung Galaxy Note 2, and more. Samsung mobile is fashionable in design. The screen and ring of Samsung mobile phone appeal to its users. However, Samsung mobile is often expensive so it is difficult to be targeted at the low end of the market.
Samsung Tab: Samsung Galaxy Tab 2, Samsung Galaxy Note 8.0, Samsung Galaxy Note 10.1, etc.
Other Samsung Devices: Samsung digital camera, external hard drive, memory card, etc.

Samsung Galaxy is a popular phone that it has different memory holdings inside of the phone. Users can use its internal memory to keep music, video, photos inside, or buy a memory card which can be taken by Samsung usually Sandisk SD card, Kingsoft SD Card, CF card, XD card etc.
Some errors may come up to your Samsung Galaxy or Tab, or Note like:
The device is not connected, please try again; SD card not detected, please try again; SD card is not formatted, SD card is reformatted by mistake.

---
Related Articles
Hot Articles