(100% Work&Free) No Recuva for Android Phone? Try This!
Data recovery with Recuva for Android mobile apk? Recuva for android apk is not available! Here are the free solutions (Recuva alternative for android) for you - 100% free.
How do I find Recuva on Google Play or Android APP Market
The Question: Why Piriform Recuva is not found on Android app market or play store? Where may I download Recuva apk for Android phone recovery? Can Recuva be used on android?
Answer: As we know that Recuva is free on Windows and it is popular with many tech professionals, however Recuva is just available for Windows computers, there is no Recuva for Android phones. So as recovering deleted photos/messages/video from mobile phones, here is a free alternative for users that works exactly as Recuva mobile app.
Recuva APK Download for Android - 100% free
Restore Image is totally free of charge if you want to use Recuva for android and this app is free for undelete images/videos on mobile phones.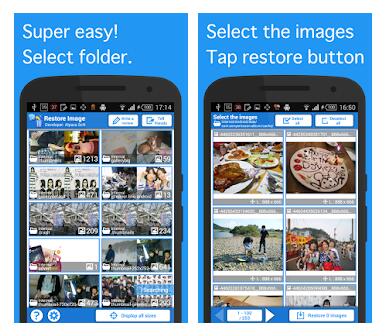 Restore Image for Android Phone Recovery
Download url:https://play.google.com/store/apps/details?id=alpacasoft.restoreimage&hl=en
How to put an APK from app website to your Android phone? Follow these steps
Find the downloaded APK file on your computer.
Right-click the file and click Copy.
Find the new drive for your phone in the file explorer.
Expand each folder until you find the /sdcard/download folder.
Paste the APK file into that folder.
Video - how to use Restore Image on Android for free recovery
Retrieve deleted messages contacts with Recuva APK Alternative on Android
Firstly, you may check the recycle bin for your phone photo/video gallery or the message recycle bin, if they were not there, then you may try the following to undelete them.
Note: the following tool is able to restore 10 files for free at a time, and it would ask for payment for more files.
The program MiniTool Mobile Recovery for Android is for Windows computer that you need to install it on Windows pc and then connect your mobile to comptuer for a deleted sms message/contacts recovery.
Download url: https://cdn2.minitool.com/?p=adr&e=adr-free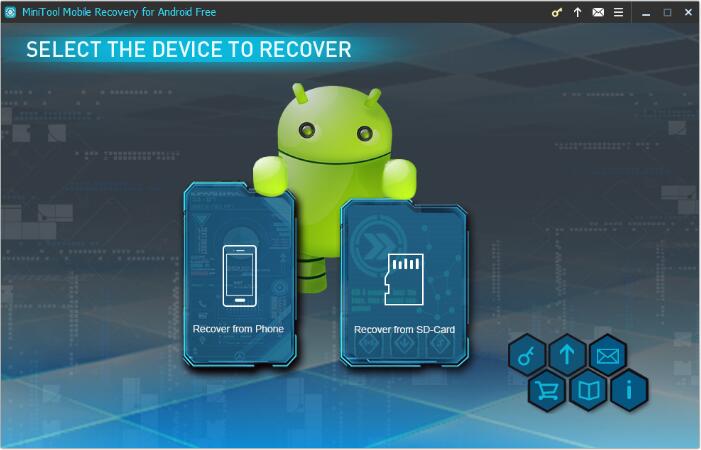 Read more: 5 free android recovery software
FAQs
Qestion: Recuva Samsung???
Answer -> If you are looking for Recuva apk for Samsung mobile recovery, this is a right solution for you: Samsung phone recovery. Note: Recuva is unable to work on Samsung mobile since it is a Windows platform. Samsung phone cannot be detected by Recuva on Windows computer. Free alternative:
Question: Is there recuva for android phone free download for sms deleted text message recovery without computer?
Answer -> There is no free tool for sms text message recovery as recuva for android is not available, and there are no free android recovery app for message recovery when there is only image recovery free recovery tools available. More details on: Recovering deleted message on android phone
Question: Is Recuva able to recover data from Android internal memory?
Answer -> Recuva is just not available for mobile phones now, if you need to recover data from android internal memory, Restore Image is free for recovering images/videos for you.
Question: Does Recuva work for phones? How do I use Recuva for android?
Answer -> Recuva is not for phone internal memory recovery, and it cannot be used for android. However Recuva is able to work for memory card that you used on phones if you use recuva on Windows for memory card recovery.
Last updated on Nov 01, 2022
Related articles
External Resource