Recover data from My Mobile Phone Internal Memory
Is There Any Suggestion to Recover Files from My Phone Memory, not Memory Card?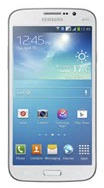 "Hello! Honestly, I did not use memory card on my phone and only relied on the phone memory to store some important phone data. However, recently, when I applied downloaded Android phone data recovery freeware on my PC, the software did not even read my phone at all. But, it did recognize the computer memory for missing file recovery. Do you have any idea to fix this? How can I recover data from phone internal memory? Thanks a lot!"
Hello, friends! Are you sure that you have not used a memory card, like the common SD cards, Micro SD cards, CF cards or the likes, on your mobile phone to hold valuable phone data? If so, it could be really difficult to retrieve your deleted or lost data from mobile phone internal memory. Keep reading more detailed information here.
It Could Be Really Difficult to Retrieve Photos and Files from Phone Internal Memory
Generally, unlike phone memory card, the mobile phone internal memory often cannot be recognized as a storage device like computer external hard disks or USB flash drives. And it is also why it cannot be read or detected well by many mobile phone data recovery tools. But, that doesn't mean mobile phone data is completely irrecoverable after accidental delete or format. Merely go download phone memory card data recovery software and see whether your phone internal memory is displayed as a drive or storage device there. If you do find it is read properly by that applied software, go on performing the phone data recovery processes and see how many original files could be retrieved. But, unluckily, it cannot be recognized there, it could be really difficult to retrieve your desired phone files, photos, messages, contacts and other data back.
Please Note: In case that you paid for the data recovery software and finally find it cannot recognized your phone internal memory well, you'd better firstly go scan your phone with the trial version of your selected data recovery software.
Go Recover Data from Phone Memory Card with Memory Card Photo Recovery Software

Of course, if you do have saved data well on the phone memory card after unwanted delete, format or other phone data loss problems, do not feel disappointing or frustrating. You do have a high chance to recover data from phone memory card at the aid of phone memory card recovery software which often will often thoroughly scan your phone memory card and retrieve original phone data as much as possible. What you are supposed to do are only several clicks as below:
Step1.Click download button to download software to your PC and install it well there.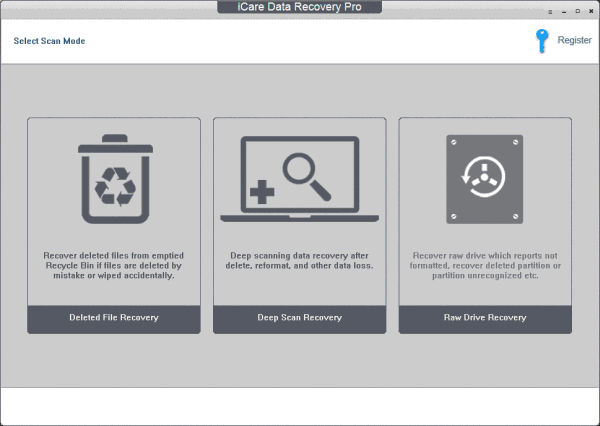 Step2.Click desired data recovery mode or file system type to scan your phone memory card.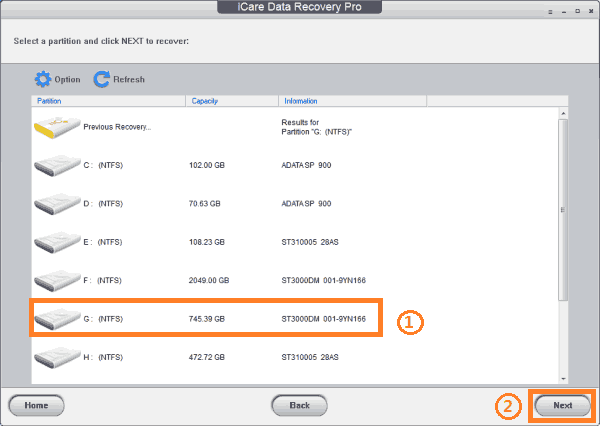 Step3. Click wanted photos, messages or files to preview and choose them all out.
Step4. Click a different storage device to hold all retrieved phone information.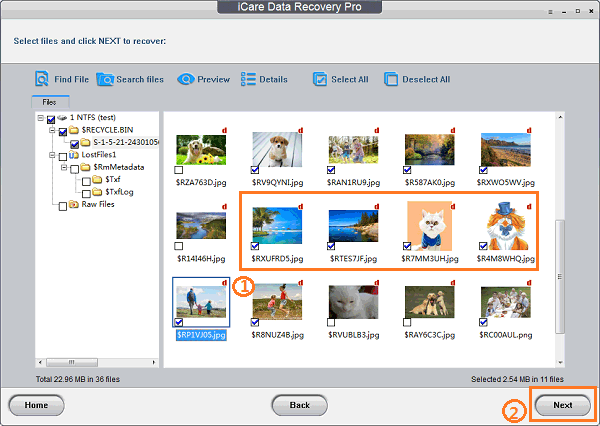 iCare Data Recovery allows its users to recover deleted files from internal memory of Blackberry, Samsung, HTC, LG, Sony and more other phones in all data loss situations.
Please Note:
* Before you have taken all wanted data back, never rewrite this phone memory card in case of worse data loss situations.
*After format or reformat, you can go choose phone memory card format recovery software instead.
Go Transfer Phone Contacts, Messages and Other Data from Phone SIM Card
In daily use, except saving data on the phone memory card, people also can especially save some contacts, messages or the related data on the phone SIM cards. Hence, if there is no memory card inserted on your mobile phone, also do not give up from the very beginning. Go check your SIM card and see whether you can find and transfer something useful back.
Go Backup Valuable Mobile Phone Data
In fact, in most cases, not all mobile phone users will finally lose their valuable files, videos, messages, contacts and other data after unwanted deletion, format, reformat, virus infected or phone corrupted. Do you know why some of these people can get deleted, lost or inaccessible phone data back? One of the major reasons is that they do have backed up their important data well on other USB hard disks, flash drives or other safe places. Hence, you are also supposed to prepare phone data backups well. For example, merely save at least one extra copy of everything valuable to another storage device manually. Also apply phone data backup software, which also costs a lot, to help you. In daily use, you also can sync your mobile phone to make phone data backups online. Hope you can choose a proper method according to your own conditions.
---
Related Articles