How to Recover Deleted Files from Android Mobile Phone Unrooted
Last updated on 17/03/2018
How do I restore lost data from an unrooted android cellphone?
I have seen this question many times in different forums, so today I would like to share my experience in resolving this problem.
Files were lost from a cellphone due to various kinds of reasons. However, many people find it impossible to install data recovery app on android to perform data recovery. Then, someone begin to think if they can install data recovery software successfully after rooting phone. Or somebody doubt whether there is a way to use mobile phone data recovery software without root.
Android Smartphone Data Recovery without Rooting
Anyway, you can rescue files from smartphone internal memory and memory card without rooting. Here, I recommend iCare Data Recovery Pro as the best android data recovery software. You can install this software on a Windows computer instead of installing it on your phone directly. This software has the ability to deep scan phone memory / card to get back all kinds of lost files. It works for various brands of mobile phones including HTC, Blackberry, LG, Samsung, OPPO, Huawei, etc.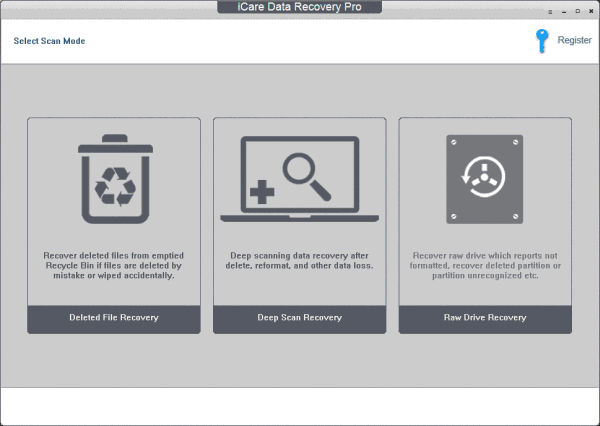 Free download iCare Data Recovery Pro
How to Retrieve Deleted Data from Android Phone Memory Unrooted?
Root is a process to obtain the privilege to unlock some hidden features or install some incompatible software on your phone. It sounds that rooting a phone has takes many advantages, but it also brings some harms.
Disadvantages of rooting phone
1. You are allowed to install and uninstall any app on your phone after root. Thus, private information on your smartphone is easily stolen by others.
2. Root a smartphone will void the warranty of your phone.
Therefore, it is highly recommended to restore files without root your mobile. If you want to recover deleted or lost photos videos from a smartphone, you can recover deleted data from unrooted phone using iCare Recovery Pro. It is mobile phone recovery software that can be compatible with Windows OS, so you do not need to root the phone to install the software for files recovery.
---
Hot Articles
Related Articles
Hot Tags