"My micro SD memory card in Android mobile suddenly become undetected, and my phone can not access it, how can I repair it?"

-- Amy

How to repair an inaccessible micro SD card? Don't worry, it's not a complicated problem. You will know after you finish reading this passage.
How to Format Raw SD Card Using CMD
There are many reasons may make your micro SD card stop working, for example, a broken micro SD card.
Damaged micro SD card
Improper operation on the micro SD card like eject SD card when transferring data from the card, abruptly unplug the micro SD card without safe ejection.
SD card connection problem.
Virus attack
Bad quality of SD card
If your SD card has a problem like what I mentioned above, your SD card may stop working, or it can be detected, but no longer be edited. You can figure out the reason why it turns like that and find a way to recover it.
Micro SD Card in Raw File System
This is a common problem you may meet if your SD card stop working. Raw file system is a type of file system can not be recognized in windows system. Normal file system in Windows operation are NTFS and FAT32, if your SD card file system becomes raw, your data on it can not be detected or accessed. When you try to open your SD card, the computer will report "The disk in drive is not formatted, do you want to format it now?" If you want to repair the card, you need to format it, and also you need to recover the data on it.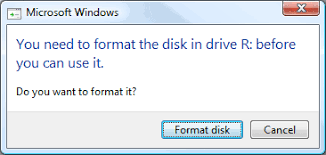 Micro SD card in raw file system
After you recover the data on it, you can try to format it with CMD. Just follow the steps:
Step1: Run CMD on your Windows system computer.
Step2: Type"format L: /fs:fat32"(L is your raw SD card's drive letter).
Repair Damaged Micro SD Card with Software
Repairing a damaged micro SD card can be easy if you have a data recovery program. This is the best way to solve your problem and keep your data safe. You only need to let your SD card scanned by the repair tool, your data can be totally found out, and you can retrieve it with a simple click, and then all the data will be back, then you can format your card to clean the error with no worry.
Data recovery program can deal with many kinds of data loss problem, even when your micro SD card is corrupted or heavily damaged. And it can recover data from many kinds of storage devices such as SD memory card, USB flash drive, external hard drive, mobile phone, PC, etc.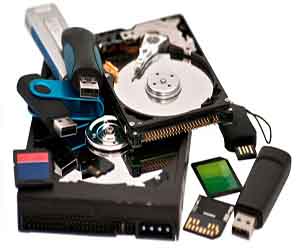 Repair damaged micro SD card with software
But when you use data recovery tool to restore your data, you need to be careful, some program may be not very safe for your device. Some software may have other program along side and will be installed on your computer without your permission. So you need to choose a reliable data recovery program like iCare Data Recovery
Instructions of repairing damaged micro SD card with software
Step1: Install the data recovery tool on your computer. Connect the micro SD card to the computer by a card reader. Run the program.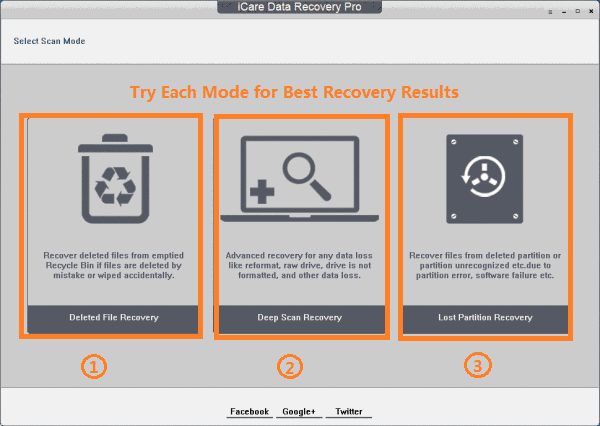 Step1 to recover data from a micro SD card stopping working
Step2: Select your micro SD card to start scanning process.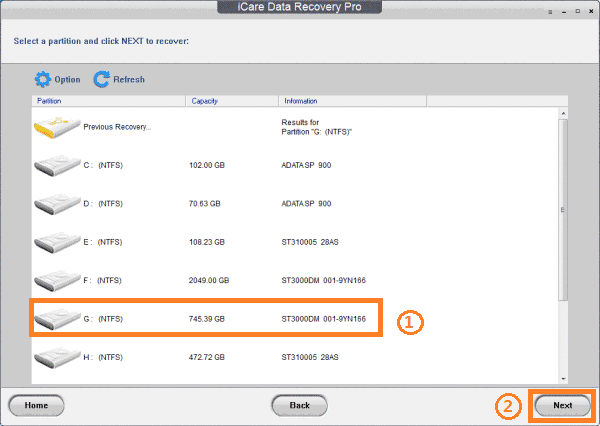 Step2 to recover data from a micro SD card stopping working
Step3: Preview the found data after scanning, choose those you needed and save them to another place.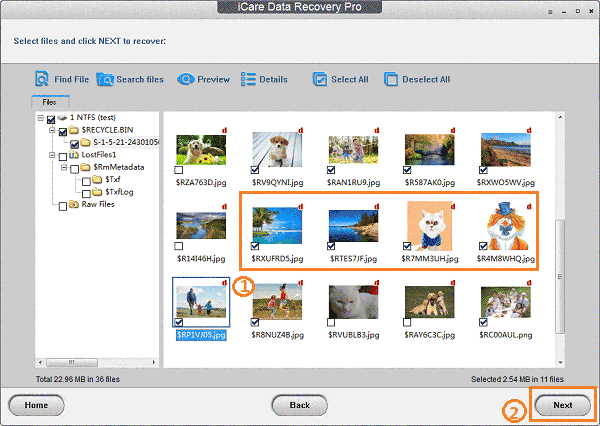 Step3 to recover data from a micro SD card stopping working
Notice: Do not save the data to the old micro SD card corrupted
Repair Corrupted Micro SD Card with Local Service
Sometimes corrupted micro SD card can be repaired by system tool, such as error-checking tool or CMD command prompt, you can learn more at Online Repair .
But most times corrupted micro SD card can not be repaired by a simple click on Windows system. You need professional micro SD card repair service. The repair service can recover your data and repair your device.
Here are some repair shop information you can consider about.
US: SECURE DATA RECOVERY: https://www.securedatarecovery.com/-- This is a professional data recovery service shop, they have service office in over 30+ states.

Repair corrupted micro sd card with local service
UK: UK-PHOTO: http://uk-photo.com/index.php --This is a professional photo recovery shop, they also provide memory card repair service, you can send your micro sd card to them and they will repair it for you. It will cost you around £20 or more.
Germany: Flash Drive Pros: http://www.flashdrivepros.com --This company has global service for Europe and Asia, they have office in Dresden, Germany.
France: OUTSOURCE DATA RECOVERY: https://outsourcedatarecovery.com/ --This is also a global data recovery service company, you can contact them to repair your SD card.
These data recovery service shops often charge a lot, you can contact them and tell your problem, they will evaluate the price to repair your device. The price may varies from $30 to $200.
If there is a computer or SD card shop nearby, you can also ask them if they offer the service.
But my advice is that a micro SD card used to get corrupted is vulnerable, you'd better change another one, just recover your data and get a brand new one to save it.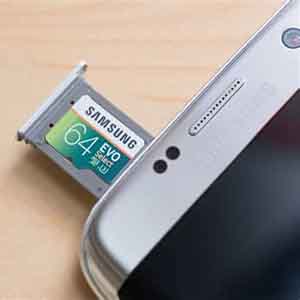 Repair a micro sd card in android phone suddenly had stopped working
Related Articles
"This Memory Card Cannot Be Used Card May Be Damaged Insert another Card Error" on SD
My Galaxy Is Saying No SD Card
LG Smart Phone Does Not Recognize SD Memory Card