SD Card Cannot Be Recognized by Samsung Galaxy S4
"Hello! I am on my holiday and I have taken thousands of pictures by using my Samsung Galaxy S4 mobile phone. However, I can no longer take more pictures because Samsung Galaxy S4 says the memory card is running out of disk space. But the SD card inserted in the mobile phone is a 32 GB card, and there is lots of free space on the card. So I switched off my Samsung and reinserted the SD card. However, when I restart the mobile phone, it cannot recognize the SD card anymore. How can I get back the lost pictures if phone is not corrupted SD card?"
"My Samsung Galaxy S4 stops recognizing the SD card since it switches off due to low battery. Even worse, the SD card cannot be recognized when I connect it to PC. I have stored many important files including some photos and videos on the SD card. How can I recover the lost files from blank SD card?"
Recover Files off Samsung Galaxy S4 SD Card
For the situations above, lost data can be recovered with iCare Data Recovery. It is a professional and powerful data recovery tool, which can work on all kinds of SD card to recover lost photos, videos, music and other types of data even if the card cannot be recognized. As long as the SD card is not phsically damaged, you can recover lost files by following the steps below,

Step1. Download, install and launch iCare Data Recovery software. Connect the SD card to your computer and choose proper recovery module.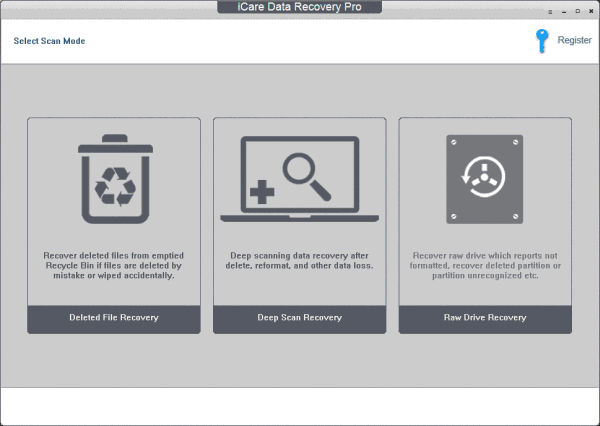 Step2. Choose the SD card and the software will perform scan on the card in order to search for lost files.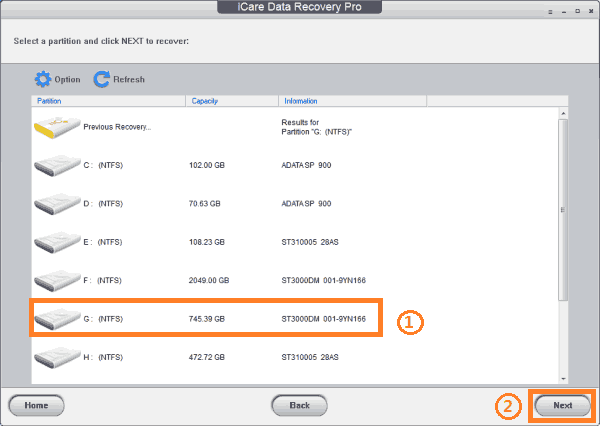 Step3. You can preview found files after scanning. Then, you can select the files you need and save them to a different storage media.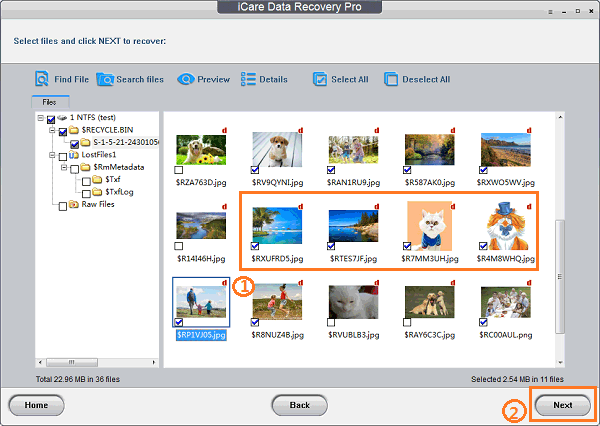 Phone Not Recognizing SD Card
It is a common reason for data loss when a mobile phone is not recognizing SD card. Frankly, the causes that lead to this problem are various, so the solutions to fix the problem are accordingly different. However, if you want to recover lost files off an unrecognized SD card, the most important thing is to stop performing any operation on the card and then use data recovery software to recover deleted files from Samsung Galaxy SD memory card which is not recognized.
SD Card Recovery Tips
With iCare Data Recovery software, you are able to recover deleted files from SD card when it cannot be recognized on your Samsung Galaxy S4 or computer. In order to recover all lost files from your SD card, you should pay attention to following tips:
Take good care of SD card to protect it from being physically damaged due to expected disaster like water damage, fire damage, etc.
You had better not format the SD card before getting back lost files. If you accidentally formatted sd card by mistake, there is still hope to restore data off the reformatted sd card.
Never save the recovered files to the original SD card which cannot be recognized.
Possible Reasons for SD Card Problem
In most cases, people find it difficult to understand why an SD card cannot be recognized by Samsung Galaxy. Well, below are some possible reasons,
SD card is infected with virus.
SD card gets corrupted since you take it out without switching off your Samsung Galaxy S4.
Samsung Galaxy S4 power off without any warning when the SD card is still in use.
SD card has bad sectors due to long-time use or other reasons.
What mentioned above are some possible but not all reasons for SD card problem. Therefore, you should use your SD card is a proper and safe way to avoid some kind of problem.

Recover data now!
---
Resource
iCare Data Recovery Pro : Retrieve files from sd card when samsung galaxy cannot read it
Related Articles
Hot Articles
Related External Resource