Transcend SD Card Recovery And Repair
"Well, I think that I need some help because my 4GB Transcend micro SD card stops working normally in my Android phone. This 4GB micro SD card cannot work even when I connected it to my computer which runs Windows XP operating system. I do not care what is wrong with the microSD card, but what I want to know is that how to get back files from the corrupted micro SD card."
Quick Navi
Video - Memory Card Recovery
Also read: memory card photo recovery
Transcend Micro SD Card Data Recovery
If you encountered the similar problem above, you can use iCare Data Recovery software to recover files from the micro SD card. iCare Data Recovery is a read-only and excellent data recovery tool, which enables to restore files from all types of memory card including micro SD card from Transcend to other manufacturers.
No matter the files got lost due to deleting, formatting, micro SD card error or other reasons, you can follow the steps below for micro SD card recovery by connecting it to a computer:

Step1. Run the data recovery software and select a recovery module.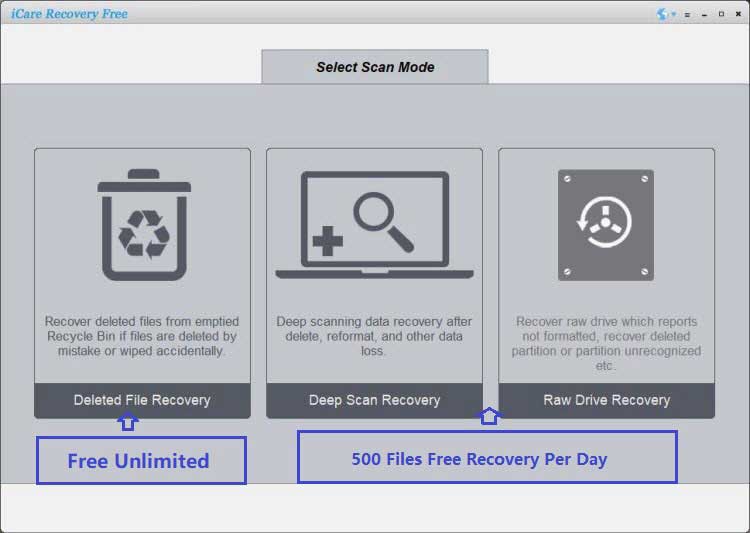 Step2. Select the micro SD card as aim disk and let the software scan it for lost files.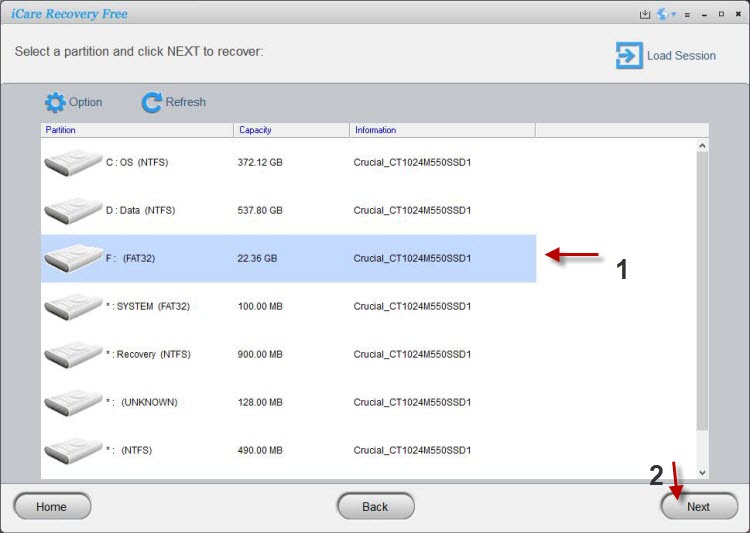 Step3. You can preview the found files after scanning and then recover the files you need.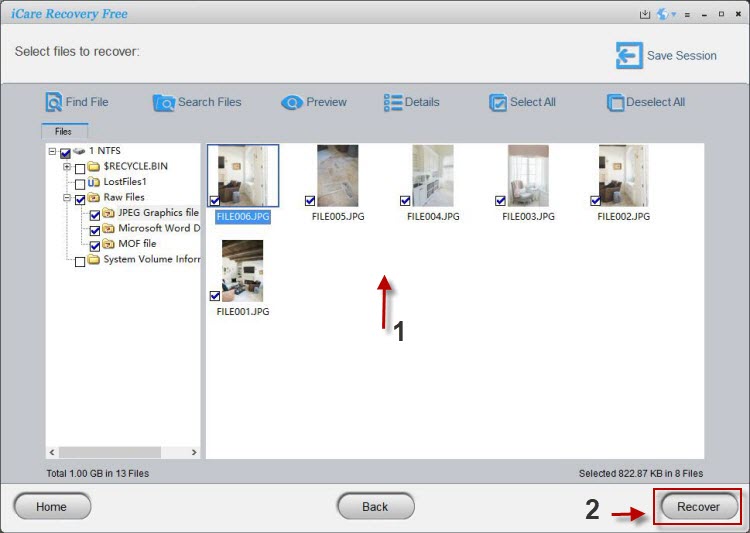 Tips
1. After deleting files or formatting Transcend micro SD card, you should not write new files to the memory card.
2. If Transcend micro SD card shows card error and disables you to access any data, you should protect the memory card well to avoid physical damage. You had better not do any operation on the micro SD card before using memory card recovery software.
3. When you want to save the recovered files, you cannot save them to the original micro SD card.
Transcend SD Card Repair Tool Using CMD CHKDSK/Diskpart
#1 CHKDSK
Chkdsk is able to repair logical errors especially the bad blocks on transcend memory card without formatting it. Here are the steps you may follow on a Windows computer. This has to be done on a Windows computer since CHKDSK is provided by Windows OS.
Preparation: Insert Transcend sd card to a computer with a card reader or into its card slot, and open THIS PC to see which drive letter the sd card has on your computer, for instance, drive E, H? And remember the drive letter for the following use.
Start cmd from RUN, and right click to open it with admin privileges. In Windows 10 it can be directly accessed with admin privileges
Type 'chkdsk /f/r i:' when i is your sd card that you need to replace it by your own sd card drive letter, for example, when your sd card shows E, here use 'chkdsk /f/r e:'
Note: You may also try the following cmd instead
chkdsk /f /r /x i:
chkdsk /f i:
See what does it represent in the chdksk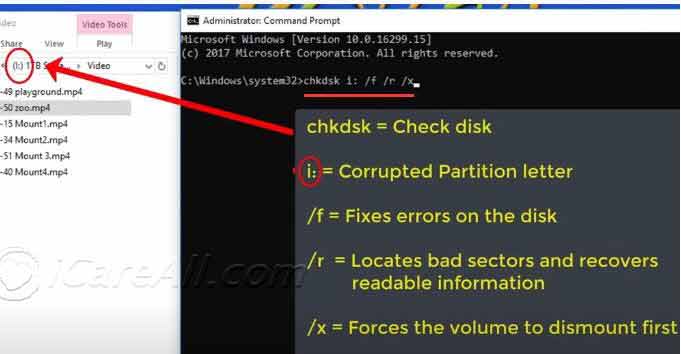 Video - how to repair corrupted Transcend sd card with chkdsk
#2 Diskpart
Diskpart is able to fix damaged Transcend memory card when it's not working on your devices/phone/camera to correct possible errors and logical errors. Here are the steps to use Diskpart.
Open cmd from RUN, and type diskpart
Type diskpart in the following orders
Also read: 10 ways to fix corrupted sd card
Transcend sd card not detected? Try this solution
Transcend Format Tool for SD Card
There are many ways to format a Transcend sd card including free format tools such as
Right click format option in file explorer provided by Windows
Format tool - Rufus
Format tool - IM-Magic Partition Resizer Free (It has check partition function to repair damaged sd card too besides its format)
Format tool - HP USB Disk Storage Format Tool
Also read: 5 free sd card format tools
Here are some users who have got sd card problems.
"Hello! I mistakenly formatted micro SD card manufactured by Transcend. I have some photos and videos on this memory card, so I need some help to recover files from formatted micro SD card. Can you give me any help?"
"May I have your attention please? I meet some problem with my Transcend micro SD card because I accidentally deleted some files from the card when I was viewing the data. What is worse, I did not realize the mistake and wrote some/ new data to the micro SD card after deleting. Is it still possible to recover files from microSD card?"
"I think my micro SD card is corrupted because it requires formatting when I attempted to open the card on my computer. My computer runs Windows 7 system. When I connected the micro SD card to my computer, it can be recognized by system, but it showed as a RAW drive. Then, Windows system pops up an error message to say you need to format disk drive before you can use it. What is wrong and how can I fix the problem without data loss?"
Also read: free memory card recovery software
---
Last updated on Nov 28, 2023
Related Articles