How to Recover Deleted Data from SD Card Micro SD Card
Table of Contents:
"I need some help because I accidentally deleted some data from my micro SD card 4GB in my mobile phone. I was viewing photos on my micro SD card on my mobile phone and I wanted to transfer some funny pictures to my friend. When I selected all photos and attempted to share them, I mistakenly selected the Delete option instead of Share option. Were those pictures deleted permanently? Please tell me if I can recover the permanently deleted pictures from my micro SD card."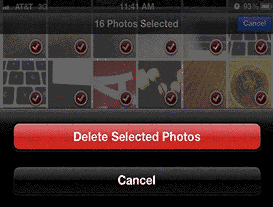 3 Steps to Recover Data off SD Micro SD Free
Free download the data recovery software to restore permanently deleted files from SD card now:
Step1. Insert your SD or micro SD card into a card reader and plug the card reader to your PC. Download and install the data recovery software. Launch the software and choose a recovery module.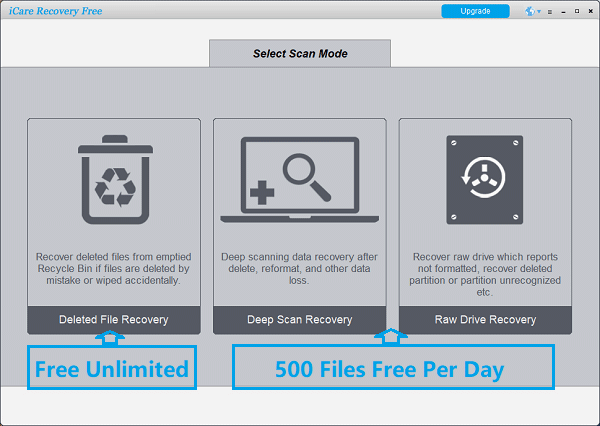 Step2. Choose the SD or micro SD card and then you only need to wait when the software is scanning the selected card for lost files.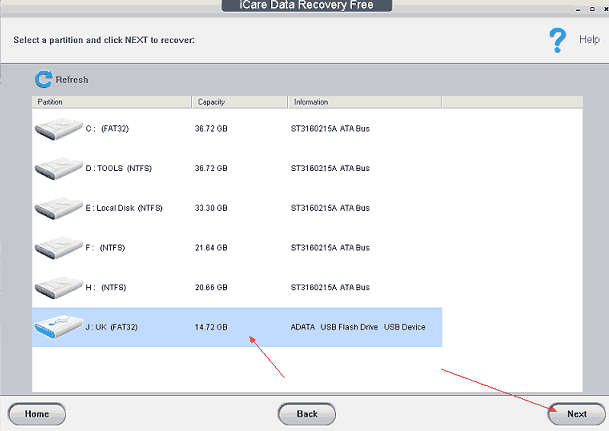 Step3. You are allowed to preview found images and office files. You can select all files deleted from the card and save them to another storage media such as hard disk partition.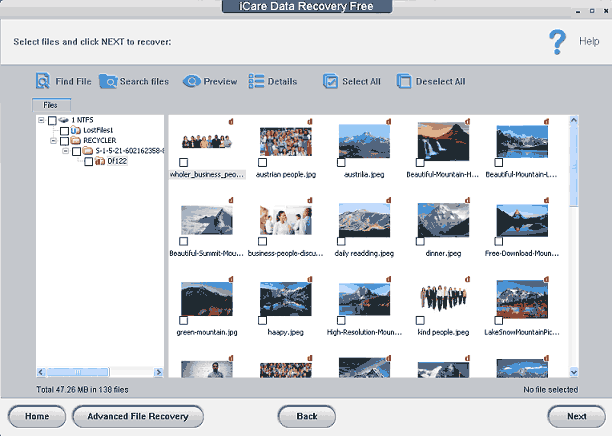 Recover Deleted Files from Android Internal Memory
You can learn more at>>Free Recover Deleted Data from Android Mobile Phone
Micro SD card is a type of SD card, which is widely used in Android phone, however some data may be saved on its phone internal memory that you need recovery tools for android phone internal memory.
If you just need to recover photos deleted from a Android Phone, you can first try to check the "Recently Deleted" album, if you find your photos there, you can recover them easily.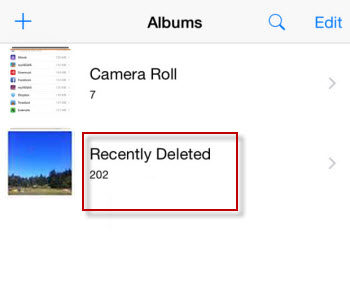 Recover Deleted photos from Android
If your data was saved at the phone storage, iCare Data Recovery Free may fails to make it. You need to recover them with other programs.
This link -> recover data from android phone internal memory
SD Micro SD Card Recovery after Accidentally Deleting/Formatting
Whether it is an SD card or micro SD card, it happens to almost all of us to mistakenly delete some important files off the card. Whether you delete data from an SD card or micro SD card on its original device or computer, it seems like that the deleted files will be erased permanently because you can no longer find them on its original place after deleting As a matter of fact, deletion only erases the entries to the data but the real data is still stored on the original place.
In this situation, only read-only data recovery software - iCare Data Recovery Pro can help recover lost data from micro SD card as long as you do not write any new data to the even id if the SD card is corrupted. The data recovery software supports various SD micro SD card brands such as SanDisk, Samsung, Lexar, Kingston, Kingmax, PNY, Team, Transcend, Toshiba, Sony and more from 1GB to 128GB.
If you formatted your memory SD card by mistake or due to system crash, you can also recovery your data here. Get a professional data recovery program to make it. Try iCare Data Recovery Pro.
Free Memory Card Recovery
(386 users' review)

Download iCare Data Recovery Pro Free to recover files from mobile phone camera memory card including photos, videos, music...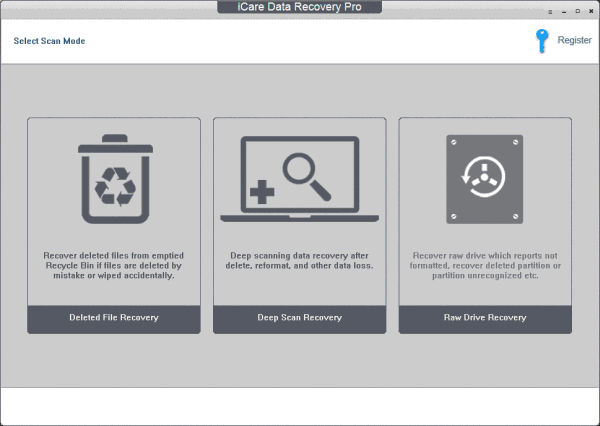 Download free to start scanning your drive, card with iCare.
Recover data from corrupted/virus affected sd card
iCare Data Recovery Pro can also recover data from corrupted micro SD card. You can try it and then repair the corrupted error by formatting the card with Windows quick format tool, Disk Management, CMD command prompt.
Formatting with format tool or Disk Management can be easy, I will show you the steps to format the corrupted memory card with CMD command prompt:
Run CMD by pressing "Win+R" and then type"format l: /fs:ntfs"(l is the drive letter of your raw SD card)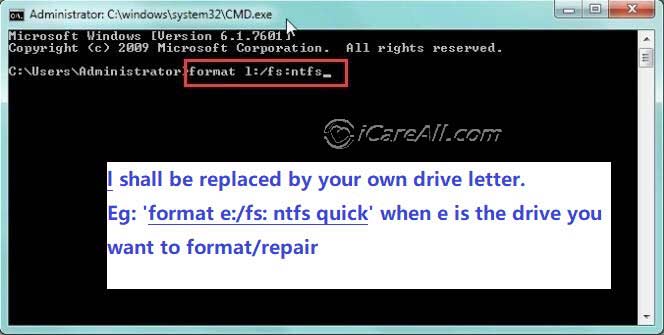 Repair corrupted inaccessible hard drive with CMD
iCare Data Recovery software works on Compact Flash card when you accidentally delete files from CF card, format CF card or when the card is not formatted error.
Key Points
1. Do not write new data to SD micro SD card after deleting
It will mark the space on SD or micro SD card as empty for new data storage when original data is deleted. In this situation, if you write any new data to the card, it might overwrite the original data. When the deleted files have been overwritten, they will be deleted permanently and you can no longer recover them. Therefore, it is very important to stop writing new file if you want to recover deleted files from SD card or micro SD card.
2. Do not let your SD micro SD card suffer physical damage
Any memory card including SD card and micro SD card can be physically damaged in some situations. If you do not want to lose the chance to recover accidentally files, you should protect your card from suffering any physical damage. It is impossible to undelete files from a physically damaged memory card.
Updated on 3/11/2020
---
Related Articles
Hot Articles