How to Recover Deleted Files Images from Micro SD Card
Table of Contents:
"How to recover files from micro sd card when you accidentally delete files from your microsd card? I need some help because I accidentally deleted some data from my micro SD card 4GB in my mobile phone. I was viewing photos on my micro SD card on my mobile phone and I wanted to transfer some funny pictures to my friend. When I selected all photos and attempted to share them, I mistakenly selected the Delete option instead of Share option. Were those pictures deleted permanently? Please tell me if I can recover the permanently deleted pictures from my micro SD card."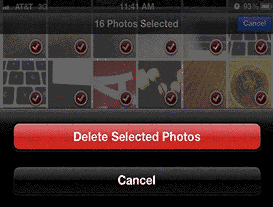 Recover Deleted Photos from Photo Album Recent Deleted
"How we can get the delete data from SD card?", "Accidently i have deleted my files from sd card How do i recover my deleted files?"
If you need to recover photos deleted from an Android Phone, you can first try to check the "Recently Deleted" album, the deleted photos were saved for up to 14 days of most recent delete that can be undeleted easily through the trash.
How to recover data from memory card which has been deleted accidentally? -> Go to recently deleted on an android by the following
On your Android phone or tablet, open the Photo albums.
At the bottom, tap Recent Deleted folder.
Select the photo or video you want to undelete.
At the bottom, tap Restore. The photo or video will be back: In your phone's gallery app.
and select deleted images, videos and undelete them.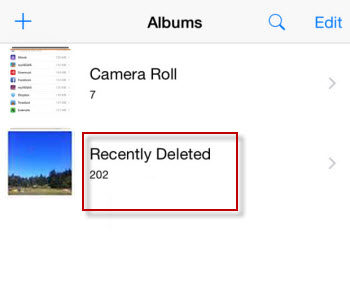 Recover Deleted photos video from Android albums recent deleted folder
Images are not in recently deleted folder? It could be gone if the deleted images were deleted above 14 days set by phone manufacturers.
Then what? -> Rescue deleted files with iCare Recovery Pro.
3 Steps to Recover Images off SD/Micro SD Free on PC
100% safe micro sd card recovery tool - iCare Pro Free to restore permanently deleted files from SD card on Windows computer:
Step1. Insert your Micro SD/SDHC/SDXC or other memory card into a card reader and plug the card reader to your PC. Download and install the data recovery software. Launch the software and choose a recovery module.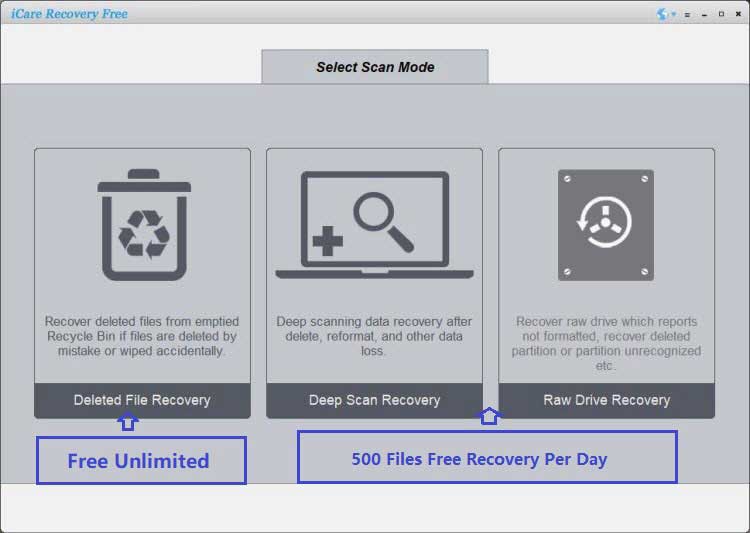 Step2. Choose the SD or micro SD card and then you only need to wait when the software is scanning the selected card for lost files.
Step3. You are allowed to preview found images. You can select all files deleted from the card and save them to another storage media such as hard disk partition.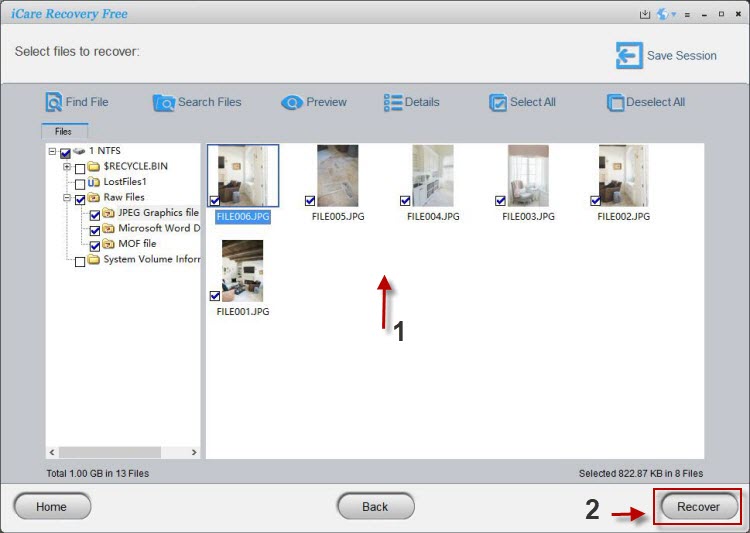 Recover Deleted Files from Micro SD on Android with app - FREE
If you insist on using android sd card recovery app to recover deleted photos from micro sd card on the android mobile, you may try the following free tool.
Recovering files with android sd card app
Download free deleted sd card file recovery app like Restore Image from Google Play
Install it on your phone, please do not install it on the sd card
Open the app, scan sd card for deleted photos, videos
Tab found photos videos and click restore button
Download url:https://play.google.com/store/apps/details?id=alpacasoft.restoreimage&hl=en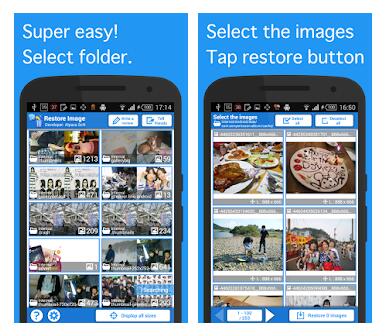 Restore Image for Android Phone Recovery
If there are just a few images or that were deleted by mistake, then it's would be less risky but not 100% sure. The data destruction is around the corner if you restore images on the phone and stored them on the same sd card.
If there are many photos that you deleted by accident, and now need a recovery, it's recommened that you recover them on a computer instead of a mobile.
Also read -> recover data from android phone internal memory
Recovering photos from sd card via pc vs phone
Why recovering sd card photos on pc instead of phone? If it's the micro sd card you stored your photos, videos, they may take a lot of space storage. It's 100% safe to recover images from a micro sd card on computer since it won't take any space to save data on the phone micro sd card.
It contains risks(photo overwritten) if you save deleted photos on the sd card itself when you use android smartphone app to recover photos.
how to recover deleted Photos on sd card using cmd
How to recover deleted files from memory card using cmd? CMD is for advanced users, if you are not familar with cmd for a deleted sd card recovery, you may use free tool instead of the command prompt.
How to retrieve memory card using CMD?
Note: it may not work for your sd card deleted image recovery since cmd is not an advanced recovery process.
Recover virus Deleted Files from sd card
iCare Data Recovery Pro can also recover data from virus deleted files, corrupted micro SD card. You can try it and then repair the corrupted error by formatting the card with Windows quick format tool, Disk Management, CMD command prompt.
Formatting with format tool or Disk Management can be easy, I will show you the steps to format the corrupted memory card with CMD command prompt:
Run CMD by pressing "Win+R" and then type"format l: /fs:ntfs"(l is the drive letter of your raw SD card)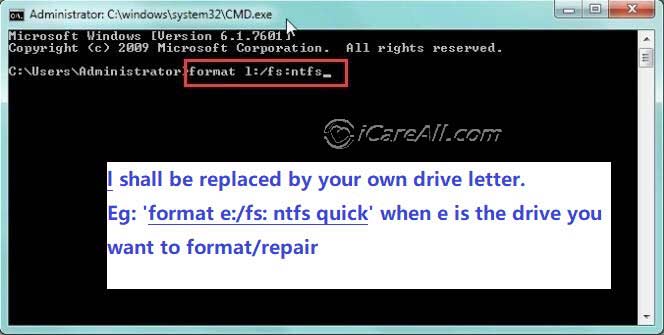 Repair corrupted inaccessible hard drive with CMD
Key Points
1. Do not write new data to SD micro SD card after deleting
It will mark the space on SD or micro SD card as empty for new data storage when original data is deleted. In this situation, if you write any new data to the card, it might overwrite the original data. When the deleted files have been overwritten, they will be deleted permanently and you can no longer recover them. Therefore, it is very important to stop writing new file if you want to recover deleted files from SD card or micro SD card.
2. Do not let your SD micro SD card suffer physical damage
FAQs
Question: Download any small size software to recover and get back my deleted files from my sd card
Answer: How to retrieve unfortunately deleted data from sd card? iCare Recovery Pro is 4M samll size software that you may download it to a computer and run it for deleted sd card file recovery.
Question: my sd card data got erased after i plug into my laptop, how to recover all media on phone deleted when connected it to laptop, i mistakenly deleted the files on my media card how can i recover them using my pc, Many songs in my sd card are deleted by mistake...
Answer: If phone media files were deleted when connected to a computer laptop, you may insert the sd card to another phone or computer and see whether files can display there, if not, insert sd card to computer via card reader, and then run iCare Recovery Pro for a recovery.
Updated on Sept 14, 2023
---
Last updated on Sept 14, 2023
Related Articles
Hot Articles