Recover Deleted Files from Cellphone SD Card APK Micro SD
Last updated on 16/03/2018
Why not use android SD card recovery software instead of APK for deleted / lost files recovery from an SD memory card or micro SD card for your mobile phone?
Need Recover Deleted Data from SD Card using APK?
Some people would like to use an app directly on cellphone for deleted or lost data recovery from phone internal memory or micro SD card inserted in the phone because it is more convenient to install an app on mobile phone than to install on computer. Imagine, you even do not boot your computer or connect the phone or card to the PC, you can get back all lost files.
It sounds good, but it is not easy to achieve this goal.
Android SD Card Recovery Software vs. APK
Firstly, we prefer you to recover files from a mobile phone or SD card for the phone using a data recovery tool instead of phone recovery APK. An APK probably causes unexpected disaster to your data or phone.
See this article to know the damage of an APK for android data recovery: Risk of phone data recovery APK>>
iCare Data Recovery Pro is an exe file, which can be installed on Windows OS for smartphone data recovery. It enables you to recover deleted files from SD card or phone internal memory without causing any hurt.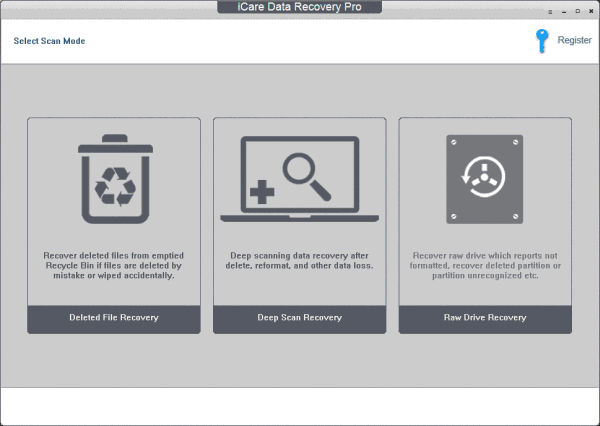 Free download iCare Data Recovery Pro
Micro SD Card Recovery APK
Micro SD card is a type of SD card that is commonly used for cell phone. Today, there is no data recovery app that can be installed to a micro SD card directly. Therefore, you cannot perform micro SD card recovery by installing APK on the card.
If you need to retrieve any file from a micro SD card for phone, you need to connect it to computer via a card reader firstly.
---
Hot Articles
Related Articles