Android Cellphone Photo Video Music Recovery APK Download
Last updated on 16/03/2018
Are you wondering whether there is data recovery APK that can be installed on your android cell phone directly to recover deleted or lost photos, videos and music?
We have searched on internet and realized that there are many online resources that offer method to download app APK for android device.
See this link:
https://apkpure.com/app
It allows users to download app APK for android phone online. However, we did not find a data recovery APK for mobile phone there.
Android Data Recovery Software Free Download
For Android data recovery, you can free download phone data recovery application and install it on computer instead of the phone itself. iCare Data Recovery Pro is a Windows data recovery tool that supports smartphone file recovery in any data loss situation including deleted file recovery, format recovery, RAW file system recovery, etc.
As the best android recovery software, iCare Recovery Pro appeal to many users. Lifehack has recommended this software as one of the best data recovery tools for smartphone.
See: http://www.lifehack.org/318052/best-data-recovery-software-for-android-devices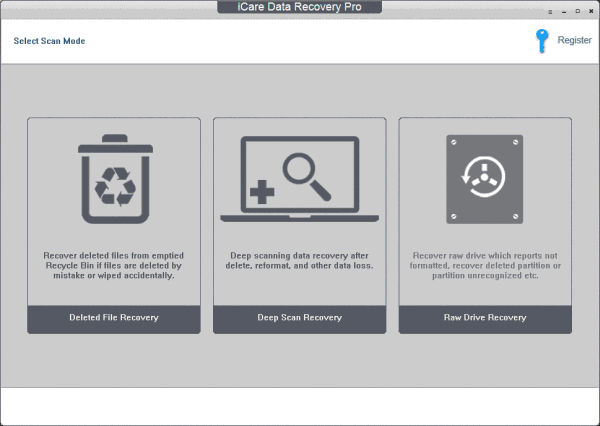 Free download iCare Data Recovery Pro
What Is an APK & How to Install It on Cellphone?
APK, namely android application package, is able to install and run on android device. All APP that can be installed on a mobile phone has .apk as its extension.
To learn more about APK file, please visit:
https://en.wikipedia.org/wiki/Android_application_package
To install an APK on mobile phone, you just need to find the location where the file is stored and then double click the APK file to install on your phone.
Risk of Photo Recovery APK for Smartphone
Installing a photo recovery APK on smartphone directly for lost file recovery has many risks:
1. The APK file is probably not safe such as it contains virus. It may cause file corruption on cellphone after installing it on your phone.
2. If you save and install a data recovery APK on the phone memory where data got lost, the lost files may be overwritten by the new installed APK file.
Therefore, please think it carefully before installing an APK file on your phone. For smartphone data recovery, it is better to connect it to a computer and use data recovery software that can work on PC.
---
Hot Articles
Related Articles