Restore files from formatted Smartphone
Last updated on 17/01/2017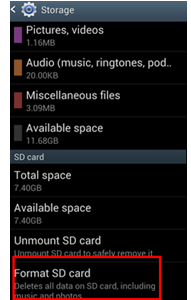 iCare Data Recovery Pro - formatted Mobile phone file recovery
Do you want to recover pictures videos music after formatting memory card in smartphone? Do you want deleted text to be recovered from your Android phone? How to recover pictures on memory card after formatting card? With iCare Data Recovery Pro, the special unformat, undelete tool, you can retrieve lost files easily if they were deleted or smartphone formatted. You can use the software to recover photos from formatted SD card, CF card and XD card, etc.
Download this program for free and preview lost files for free. All you need is to connect your smartphone to a Windows OS PC and run iCare Data Recovery to recover formatted smartphone/Android.
iCare Data Recovery Pro supports all brands of smartphone for data recovery after formatting including HTC, Nokia, Motorola, Blackberry, Samsung, Huawei, Xiaomi, LG, etc.

>>Quick Solution for Formatted Smartphone Recovery
Download iCare Data Recovery Pro to get back files from smartphone including Samsung Galaxy, HTC and Blackberry after formatting it by accident.
Video Tutorial: how to use iCare Data Recovery for file rescue
Steps to Recover Data after format smartphone
Android data recovery tool download for formatted smartphone data recovery now!

Step1. Connect the smartphone to your PC via a usb cable. Then, download and install the data recovery software. Run the software and choose a recovery module.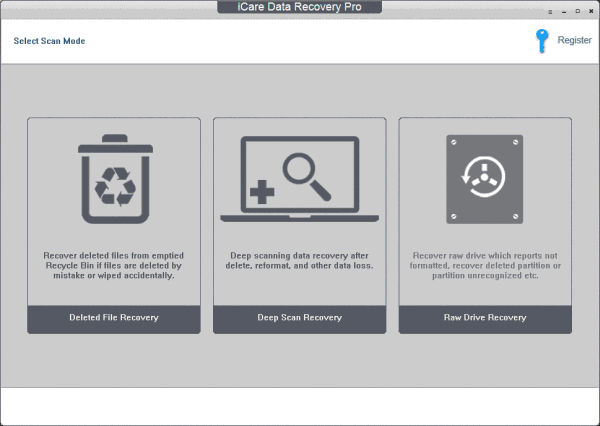 Step2. Choose the formatted drive so that the software will scan. Then, you only need to wait before the scanning is completed.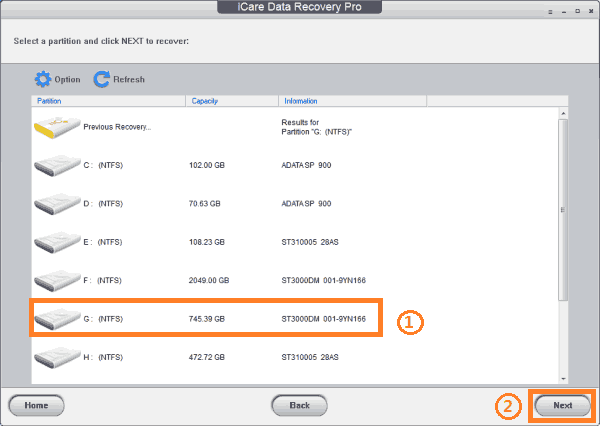 Step3. You can preview pictures and some other similar types of files. Then, you can choose all lost files and recover them.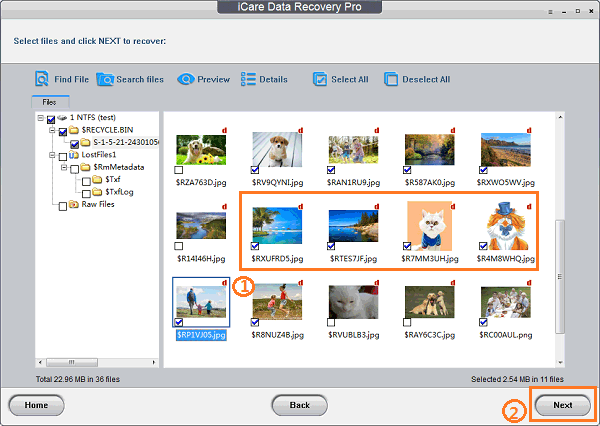 How Do I Format My Android Phone?
Android phone usually has internal memory (ROM) and SD memory card inside. You can perform format on an Android phone to erase data on internal memory or SD card inside.
Here, we recommend several ways to format smartphone:
1. Format on Android mobile phone
You can open Settings app on your phone > click Storage > click Format SD card if you need to format SD memory card in the phone or click Format phone if you want to format the ROM of mobile phone.
2. Reset phone to factory settings
You can restore phone back to factory settings, which has the same function to erase everything on your phone. Go ahead now to reset phone to factory settings by clicking Settings >Backup & Reset > Factory data reset > Rest device
3. Format phone in recovery mode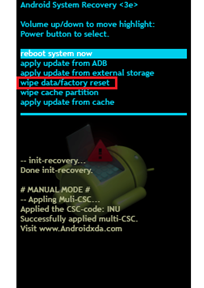 Usually, you can use this method to format a phone which cannot work normally.
Firstly, press and hold Power and Volume down keys on your phone to enter Recovery mode. (This is available for most Android phones, the methods might a little different for different phones, and especially for Samsung galaxy phone users usually need to press Volume up, Home and Power keys. Please ask the manufacturers if you have no idea on how to enter Recovery mode on your phone).
Secondly, select Recovery and then scroll down to select Wipe data / factory reset using the volume button on your phone.
Finally, select Yes to confirm to erase all data and restore the cell phone to factory settings.
4. Format smart phone on your computer
You can connect the phone to your computer and format it in Windows Explorer.
How to Restore Formatted Mobile Phone Memory?
You can restore files whether you format SD card in the phone or reset mobile phone to factory settings.
1. How to recover formatted data/contacts from phone internal memory?
To recover data from Android phone internal memory, you need to use a tool that is able to recognize ROM of phone. When you factory reset or reformat a phone, all contacts, messages, pictures, video files, etc will be deleted immediately.
2. Retrieve photos/videos/music/movies from memory card for phone
iCare Data Recovery helps undo format smartphone memory card for memory card recovery including music files, stored photos, video clips etc with support to all major smartphone models.
Besides being a mobile phone, the smartphone also contained a calendar, address book, world clock, calculator, note pad, e-mail, send and receive fax, and games. As we know the smartphone had no physical buttons to dial with. Instead customers used a touch-screen to select phone numbers with a finger or create facsimiles and memos with an optional stylus. Then it makes it possible for users to format the smartphone by accident or delete files from the smartphone by touching screen buttons and get files gone. What can we do to get files back if the smartphone were formatted, files were deleted by the smartphone?
In order to successfully restore all lost data after formatting smartphone, you had better not write even a single file to the place where data got lost. You may lose the chance to restore what you need if you add any new file to your phone. iCare Data Recovery is available for data recovery from any smartphone like HTC, Blackberry, Samsung, etc in different data loss problems.
>> Download the software now and run it to on Windows PC to recover data after loss from mobile phone.

---
Related Articles
Hot Articles