Sony Camera SD Card Format Recovery - 2 free ways
Summary
Retrieve formatted photos videos from sd card Sony camera? Try the following Sony sd card format recovery software to undelete raw images videos files with just a few clicks on a computer.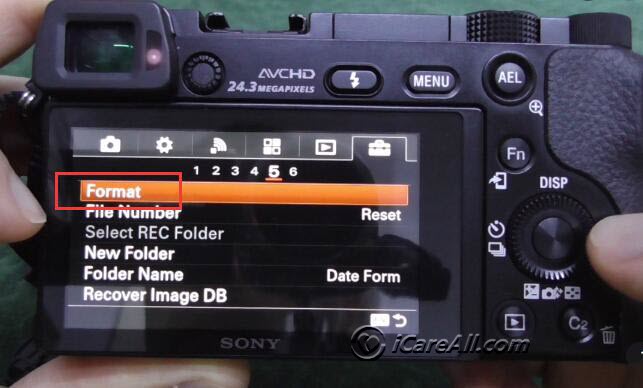 Tips to Increase The Success of Recovery
Here are some important information to increase the chance of formatted Sony sd card recovery if the memory card was formatted by accident.
Add no more images or videos to the Sony sd card after the format: stop using the camera, better power it off and then take the sd card out or sdhc, sdxc or whatever you used on Sony camera
Do not change anything on the formatted Sony sd card since any change on the sd card may result in data destruction, even repairing the sd card may slightly change the sd card
What is needed for the recovery
A Windows computer
A memory card reader to get Sony camera sd card connected to pc and let the memory card recognized as a drive in the computer
#1 - Retrieve deleted photos after format Sony camera sd card using cmd
Command prompt is provided by Microsoft so that you need a computer to do the free recovery. Please note that command prompt is somehow not pc starters' level that if you feel it complicated to follow, we would recommend you try the second solution which provides a free recovery with friendly user interface.
CMD "undelete /dt"
How to use undelete cmd?
Preparations: Please take your Sony sd card out of the camera and insert it to pc with a memory card reader, and then open your computer THIS PC to see which dirve it displays under your computer, and then remember this drive letter for the following use. (For example, we suppose the sd card shows as drive E)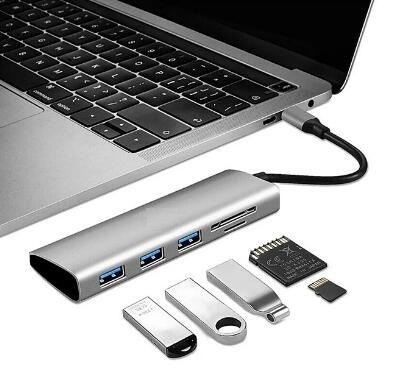 Step 1 - Open cmd from Start -> Run and type CMD in the run window and press OK to enter pr press the enter key to continue
Step 2 - Type E: and press enter key in the cmd winow as the first part to get the formatted sony camera sd card selected as the target for the following operation
Step 3 - Type "undelete /dt" and press enter key
If your images were not restored by this method, you may try the following third party tool that can easily restore formatted photos from sony sd card.
Also read: sd card photo recovery with cmd
#2 - Sony SD Card Format Recovery Tool
The Sony format recovery tool provided by iCare is able to help retrieve deleted photos videos from the formatted sd card or when the memory card is not working, showing error messages...
Preparations: Insert sd card to pc with a memory card reader to a computer.
Step1. Download this Sony sd card recovery tool to computer, install and open it, select a recovery such as DEEP SCAN RECOVERY to go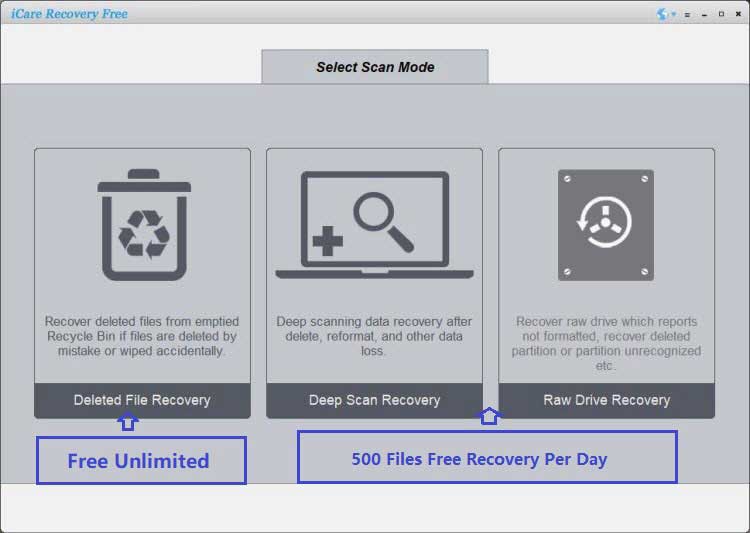 Step2. Select the memory card drive that displays in the drive window to start scanning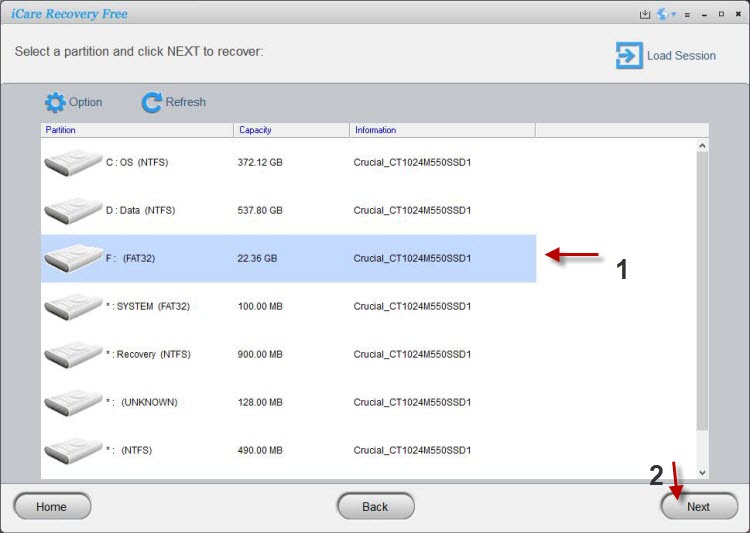 Step3. Save data from the memory card to a computer for data safety.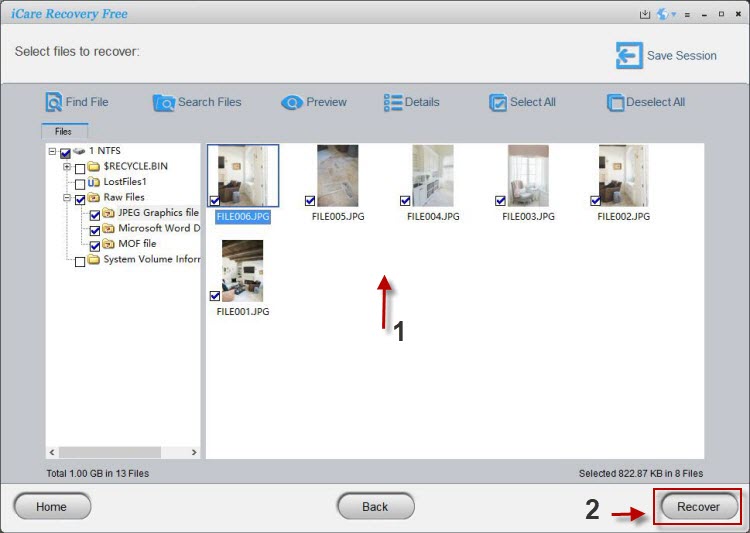 Note: This free Sony sd card recovery tool offers 1GB free recovery in the beginning and if you find out it's useful after scanning to unformat sd card for Sony camera, you may find the free code information on the product page from its product information page.
How did you lose your images or videos?
Formatted sd card on Sony camera by mistake: mistakenly reformatted Sony camera sd card can result in data erasing but not true erasing until you take new calptures with this camera after the format, so we stongly recommend you stop using it for taking new images to avoid data permanently erasing.
Formatted Sony sd card on computer by mistake: it often happens when the sd card was formatted by mistake on a computer, or when the sd card was asked to formatting due to some logical errors that shows up in computer, and some users may get it formatted by mistake. You still can restore the sd card data before the new data saved to the formatted sony sd card.
FAQs About Sony Camera Format Recovery
Question: Sony a7 formatted sd card by accident, how do I recover files from Sony formatted sd card?
Answer: It's possible to unformat Sony camera sd card with the following steps.
Firstly insert sd card to pc with a memory card reader
Download free Sony format recovery utility to a computer and run the recovery tool
Scan free on the formatted sd card
Save images from the formatted sony sd card
Question: How can I recover sony videos after formatting sd card? Accidentally formatted videos from Sony sd card when Sony pops up format function warning.
Answer: Never save new images or video on the formatted Sony camera sd card and then recover formatted videos with the following steps.
Insert sd card to pc with a memory card reader
Download free video recovery tool iCare Recovery Free and select sd card as target to scan lost formatted videos
Save videos from the found list to another place
Recovering data from reformatted sd card Sony camera is possible if there were no data overwriting.
Hot Articles