Sony SD Memory Card/Stick Recovery (Delete, Format, Not Detected...)
Two Sony Memory Card Stories
"Does anybody know how to get deleted pictures back from memory card? I deleted photos from my Sony 8GB memory card mistakenly in my digital camera. Although it is not the first time I accidentally delete files from my memory card, I have never successfully restored any data after deleting. This time, all deleted photos are precious and unique, so I must recover them. Can you tell me the method?"
"My Sony 16GB memory stick pro duo was not working in my digital camera, so I plugged it to my laptop to check what is wrong with the card. However, the problem is that my laptop cannot recognize my memory card normally. I have many files on the card, so I want to know how to perform corrupted memory card data recovery?"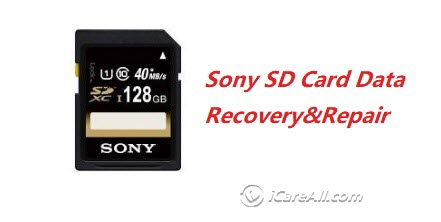 Video - Sony SD Card File Recovery
>>Download SD Card Recovery Software Free
Also read:memory card data recovery, or Sony data recovery software
3 Steps to Recover Images/Videos off Sony SD Card
Data will not be erased permanently and completely when you delete files from Sony camera memory card. Therefore, if you want to recover data from Sony sd memory card after deleting, formatting or when memory card is not readable, the first thing you should do is to stop writing new data to the sony sd card.
Here are 3 steps to restore lost data from the memory card with iCare Recovery Pro Free: Download->Scan->Recover.
Step1. Run the data recovery software and select a recovery option.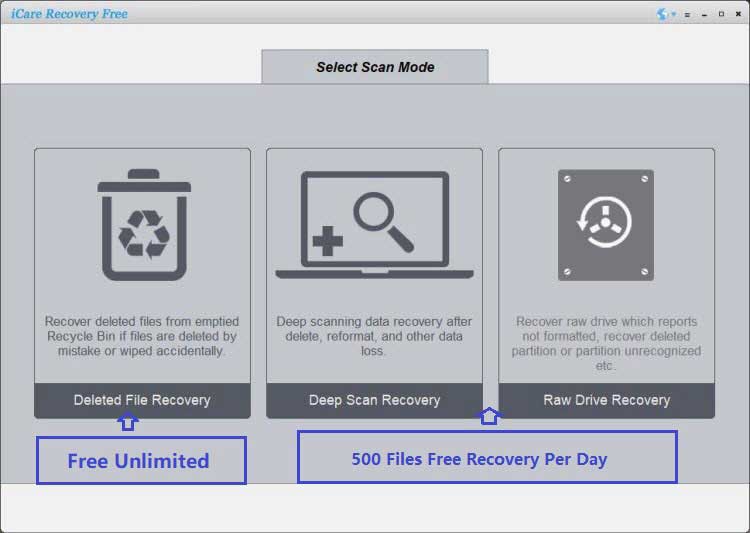 Step2. Choose the Sony memory card as aim disk so that the software can scan it for lost files.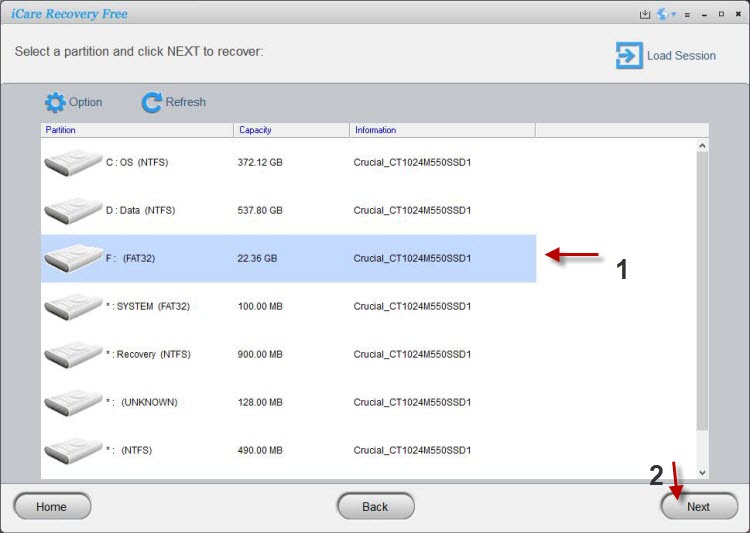 Step3. You can preview files after scanning and then recover the files you need.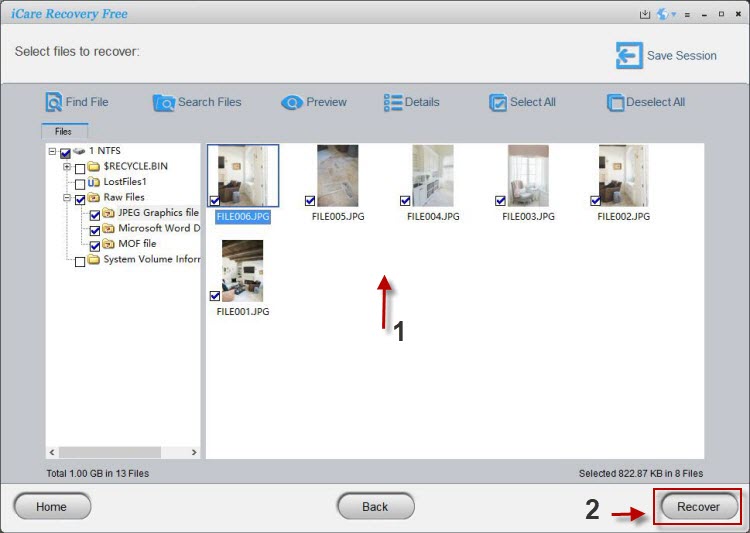 This data recovery software allows you to recover data from not only Sony memory card, but also from other memory card like Samsung, SanDisk, Kingston, Lexar, Transcend, etc.
It also works for the following cases
"I formatted Sony camera memory card in Windows 7 when I connected the card to my PC to transfer some data. There are some documents, images and videos on the memory card, and what I need to do is to get back the deleted photos. Please tell me can photos be recovered from a formatted memory card? By the way, my card is a Sony 32GB SDHC Class 10 UHS-1 R40 Memory Card which has been used for my Sony digital camera for more than two years."
"Hello! Can I recover data from memory card that needs to be formatted in my Android phone and computer? Whether I want to access the memory card in my phone or PC, it says error message you need to format memory card before you can use it. How to repair memory card not formatted error so that I can get back lost files from the memory card?"
Sony SD Card Corrupted
When sony sd card is not working on camera, phone, storage devices or computers, you may update the Sony sd card driver in computer.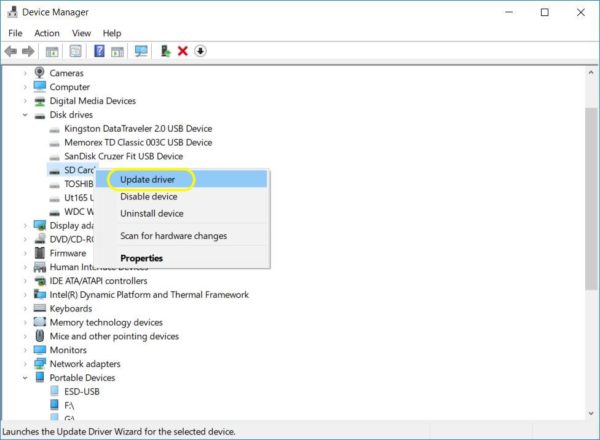 Also read: 8 free sd card repair tools
Sony Camera Memory Card Recovery
Sony Corporation does not only manufacture memory card / stick, but it also manufactures digital camera like Sony DSC-TX1, Sony DSC-W190, Sony NEX-5TL and other products. Sony digital camera appeals to many users.
If you lose any data from memory card for Sony digital camera, you can also rely on iCare Data Recovery software to recover deleted data from memory card of digital camera when data got lost due to formatting, deleting, memory card RAW file system and more other reasons.
FAQs
Question: Sony xqd card recovery software
Answer: iCare Recovery Pro is able to help recover files from sony xqd card if you deleted images on the sony card, formatted sony memory card, or when Sony memory card is not working.
Question: Sony rsv file recovery
Answer: The rsv file is generated by Sony camera that you may use camera recovery software to restore the rsv file.
Question: Photo Recovery From Formatted Sony Camera Memory Card
Answer: Formatted memory card on Sony camera? Sony sd card format recovery can be performed by iCare Recovery Pro that can help rescue files after format sony camera.
Question: Sony memory stick pro duo recovery software, how to recover deleted photos from memory stick (pro, pro duo, pro hg duo, micro)
Answer: You may use iCare Recovery Pro as your Sony memory stick recovery tool.
Also read: Sony pen drive recovery
Last updated on Sept 14, 2023
Related Articles
Other Links