Panasonic SD Card Recovery Software, Panasonic Lumix Recovery, Panasonic NOVO Recovery
You may run into SD card data loss issue due to various causes no matter it happened on your Panasonic sd card or your panasonic digital camera such as lumix or panasonic smartphone novo p55... Here are some stories:
"I deleted some music from my Panasonic SD 8GB memory card in my Canon digital camera. Please show me the detailed solution for SD card deleted file recovery for digital camera."
"Can I unformat SD card to restore lost videos and pictures? I have a 16GB Panasonic SD card for my Android phone, but I formatted SD card by mistake just now and all data has been erased completely. Is there any solution for data recovery after formatting Panasonic SD card by accident? Thanks for any kind help!"

Panasonic memory card recovery
Content Navi
Video - Panasonic Memory Card Recovery
Also read: memory card photo recovery
Repair damaged Panasonic sd card
Also read: 7 free sd card repair tools
Panasonic SD Card Recovery & Panasonic Camera/Smartphone SD Cad Data Recovery
Whenever you deleted images or videos or lost data on your Panasonic camera cf card or SD card or the sd card you used for your Panasonic Lumix camera, panasonic smartphone Nov, you should avoid using the card for new data storage immediately, and then use iCare Data Recovery software to restore lost files.
iCare Recovery Pro allows you to recover data from all types of memory card when it got lost due to formatting, deleting, memory card error, etc.
Free Memory Card Recovery

Download iCare Data Recovery Pro Free to recover files from mobile phone camera memory card including photos, videos, music...
Step1. Start the data recovery software and choose a proper recovery option.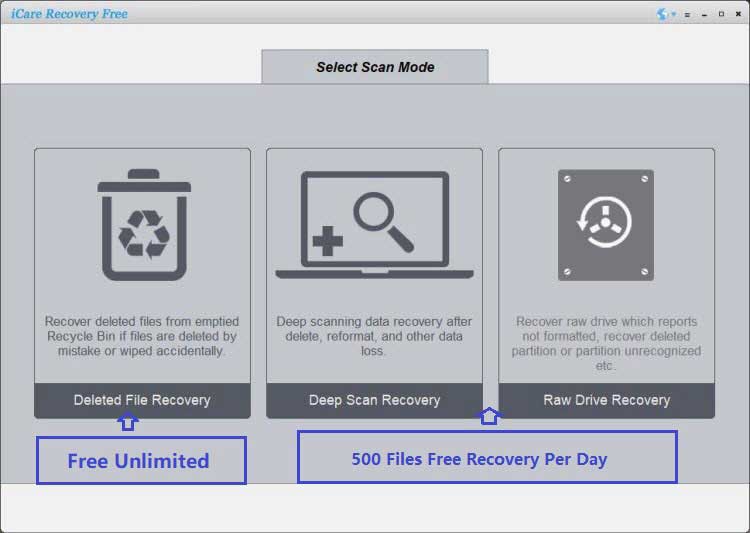 Step2. Choose the Panasonic SD card as aim disk and let the software scan it for lost files.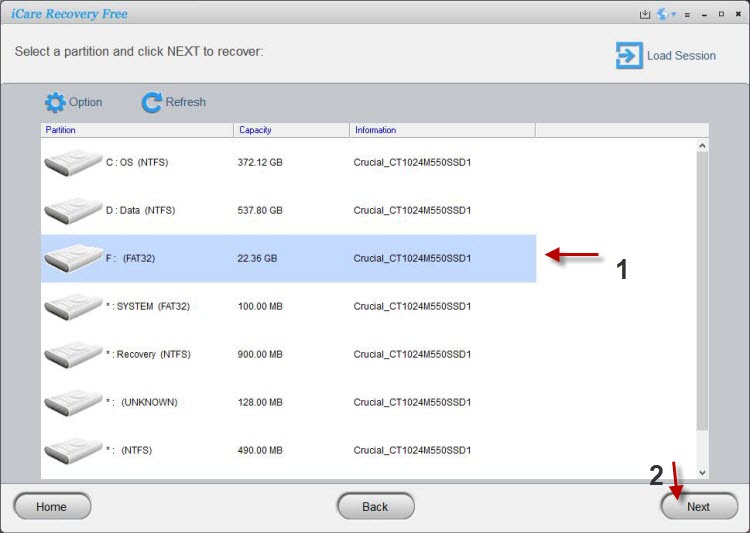 Step3. You can preview the found photos and then recover the files you need.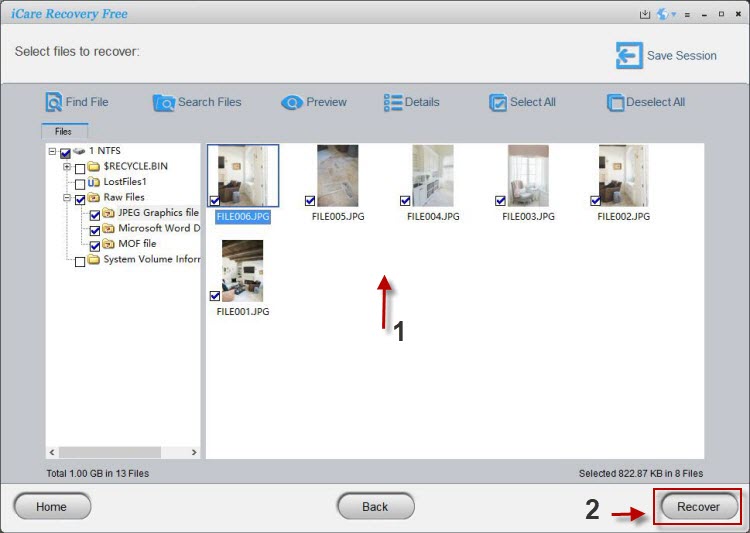 Recover Data from Other Memory Card
By using the data recovery software, you can also recover files off other brands of memory card such as SanDisk, Samsung, PNY, Transcend, Sony, Lexar, Kingston, etc. The software supports memory card like SD, Mini SD, micro SD, MMC, SDHC, SDXC, XD card, CF card and memory stick. iCare Data Recovery is a freeware for memory card file recovery in all problems.
Panasonic SD card may run into errors:
Apart from the related cases above, many reasons can lead data lost from your Panasonic SD card or other types of memory card. For example:
"Hello! How do I fix disk drive not formatted error on my Panasonic SD card without formatting? System says SD card needs to be formatted, but formatting will erase the memory card. So I do not format the card. However, I have no idea how to access the SD card without formatting. Does anybody have a useful advice? Please tell me the way to fix the corrupted SD card not formatting error without data loss."
Whenever you run into data loss problem on an SD card due to any reason, you may get data back with SD card recovery tools.
Also read: memory card recovery
FAQs
Question: 'how restore memorry card pics penasonic p55'? panasonic p55 novo photos restore from recyline bin?
Answer: Recovering deleted pictures or videos from panasonic sd card or panasonic p55 novo is a different way of recovery.
If you want to retrieve images or files from sd card no matter you use it on camera or panasonic smartphone sd card, you may use iCare Pro Free to do the job easily.
If you want to recover data from panasonic novo smartphone internal memory on android phone, Restore Image, Dumpster or Diskdigger may help. (Restsore Image is free for recovering deleted photos, videos).
Download url:https://play.google.com/store/apps/details?id=alpacasoft.restoreimage&hl=en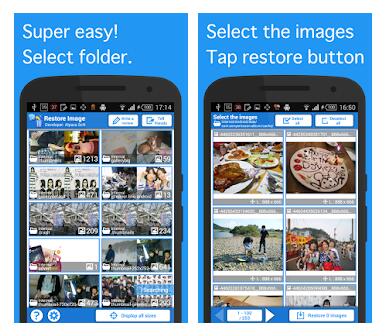 More freeware for recovering data on android phone? Follow this guide: https://www.icare-recovery.com/free/android-data-recovery-freeware.html
Question: how to recover panasonic raw rw2 images from panasonic camera?
Answer: You may download panasonic recovery software free to recover rw2 photos if you insert camera sd card to computer and run for a recovery on Windows computer or mac.
Panasonic Camera Recovery: iCare Recovery scans fast on deleted images videos from sd card in just a few seconds.
Last updated on Sept 14, 2023
Related Articles
Hot Articles