SanDisk Micro SD Card Is Not Accessible Access Is Denied
"My computer is running Windows 7 32 bit. Today after plugging my SanDisk micro SD card 4GB to my computer, the micro SD card shows as a removable disk I: in My Computer. But when I double click the micro SD card, Windows pops up a message to say I:/ is not accessible, access is denied. I can receive the same message when trying to access the micro SD card under Disk Management. Inserted the micro SD card to my digital camera, I still cannot access the card but the camera says there is no valid media. I am wondering if I can get any help to access the micro SD card without hurting the data stored on it. Or is there any solution for micro SD card deleted files recovery when access to it is denied?"

>>Quick Solution for Inaccessible Micro SD Card Recovery
Download iCare Data Recovery Pro to retrieve data from micro SD card which becomes not accessible becuase phone or PC reports access is denied.
SanDisk Micro SD Card Recovery Software Download
An inaccessible micro SD card makes almost everybody upset, especially when the card contains lots of important data. Micro SD card recovery software can helps resolve the problem, because it allows you to get back data from any type of memory card even if it becomes inaccessible or unreadable. This software allows you to recover videos, pictures, audio files, office files and any other type of files from not only SanDisk micro SD card but also other brands of card like Samsung, Toshiba, Lexar, Transcend, Kingston, Kingmax, Maxell, Panasonic and more. If you are unfortunately run into the situation that micro SD card is not accessible, you can connect it to your computer and follow the guide below to get back lost files now.
Steps to Recover Data from Micro SD Card

Step1. Download and install the micro SD card recovery software to your computer after plugging the micro SD card. Then, run the software and choose a recovery module.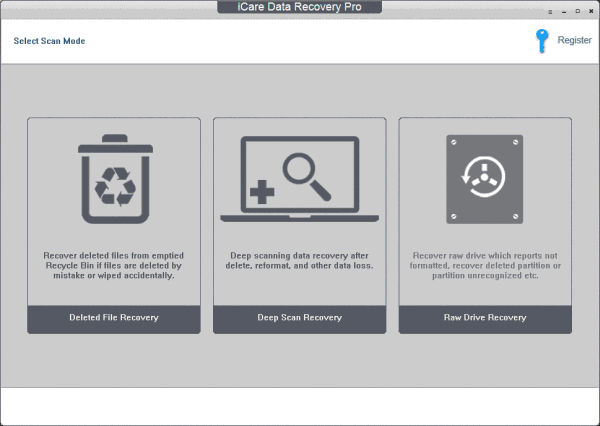 Step2. You need to select the micro SD card as aim disk so that the software can scan for lost files. You just need to wait when the software is scanning.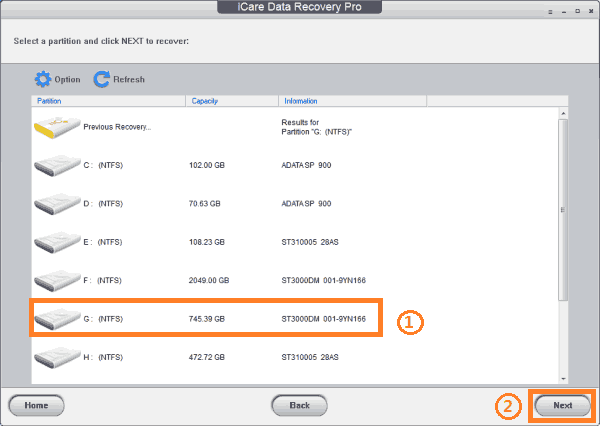 Step3. When the scanning is completed, you can preview the found files. Then, you can select the files you need and recover them.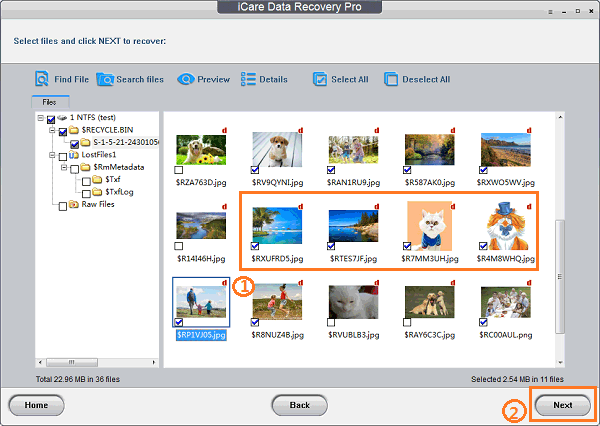 Possible Reasons That SanDisk Micro SD Card Is Not Accessible
When a micro SD card can work normally, you can open it and access files on digital camera, cell phone and computer. However, if a micro SD card becomes not accessible, it may stop working on all devices. Usually, a micro SD card might be not accessible due to following reasons:
Micro SD card is infected with virus
There are bad sectors on the micro SD card
Micro SD card is corrupted
Micro SD card is damaged due to improper operation or other reasons
More other unknown reasons
Those are possible but not all reasons that can lead a micro SD card to be inaccessible. If your micro SD card is not accessible but you still have important data on the card, you can rely on the micro SD card recovery software to retrieve all types of lost files.
Other Messages You May Receive When Micro SD Card Is Inaccessible
Undoubtedly, micro SD card makes it quite convenient to save all kinds of data. However, a micro SD card can become inaccessible in many situations and you may receive different kinds of error message when micro SD card is not accessible. Here are the possible error messages you may receive:
Micro SD card is not formatted do you want to format it now / You need to format micro SD card before you can use it
Please insert a disk into drive
Micro SD card is RAW file system
Micro SD card is not accessible. The file or directory is not accessible and unreadable
Micro SD card is write-protected
When you receive those messages, you will also be unable to access the micro SD card. Fortunately, the micro SD card recovery software, namely iCare Data Recovery,is available for data recovery from inaccessible micro SD card in all those situations.
You can format the micro SD card when all data is restored. If you mistakenly format the micro SD card before data recovery, you still have chance to recover lost files from formatted microSD card as long as you have not written any new data to the memory card

Recover data now!
---
Resource
iCare Data Recovery Pro : powerful all in one rescue software for Windows All OS
Related Articles
Other Articles
Related External Resource