Kingston SD Card Recovery Tool Free Download
"Hi! Please give me some help to recover pictures from Kingston memory card. I have about 80 pictures get lost from my Kingston 32GB SDHC memory card in my digital camera, so I want to search for a free data recovery program to perform free photo recovery from memory card. If anybody knows the way, please give me a clue. Thanks a lot!"
Kingston Memory Card Data Recovery on Windows 10
Video - Kingston SD Card Photo Recovery Free
This following video shows how to recover deleted photos or videos from Kingston sd card (SDHC, SDXC etc.)
For lost data recovery from any memory card, you need to rely on professional data recovery software. When you lose any file from your Kingston memory card, you can free download iCare Data Recovery software and then follow the guide to recover images, videos, music, documents, etc after formatting, deleting or when memory card shows RAW file system or other kinds of memory card errors. Now, follow the guide below to recover deleted files from memory card:

Step1. Run the data recovery software and select a proper recovery option.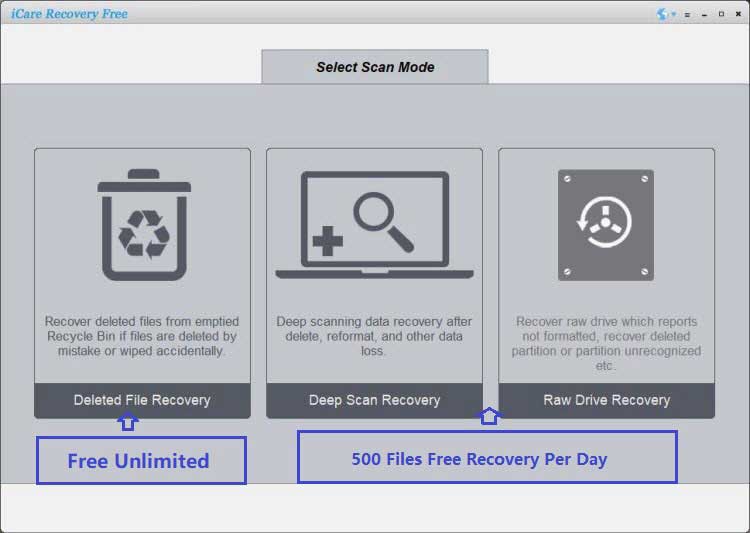 Step2. Choose the Kingston memory card as aim disk and let the software scan it for lost files.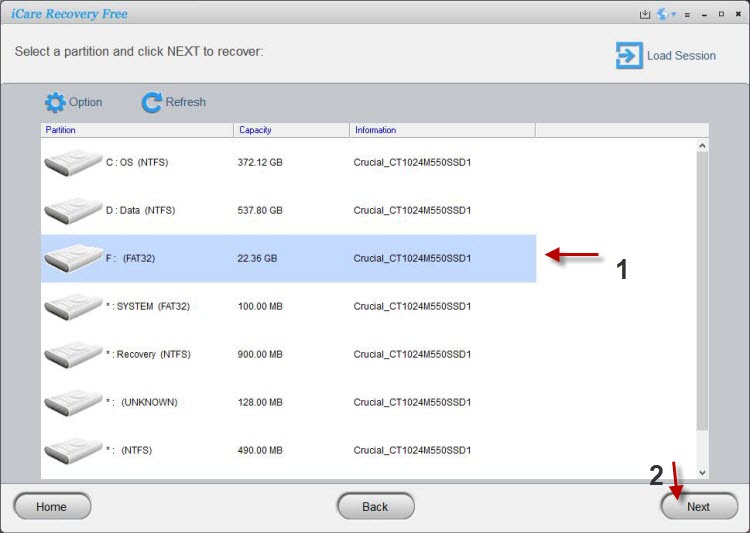 Step3. Preview the found pictures and then you can select all needed data to recover.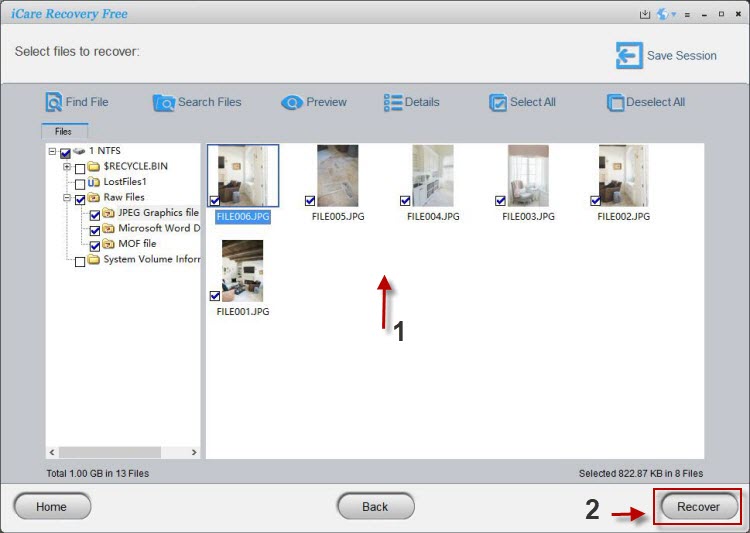 This Tool Helps More Similar users
"I really feel quite frustrated now because I have made every effort to resolve the problem, but still failed. I formatted my Kingston 32GB memory card on my camera accidentally and all images and videos on this memory card were lost. How to recover data from formatted memory card with free software?"
"I have a Kingston memory stick, but I cannot access files on it normally. When I connected the memory stick to my PC, it said memory stick needs formatting and becomes empty. How can I get back data from memory stick that shows blank with unknown reasons?"
"There is something wrong with my Kingston memory card, so I connected it to my computer to check if it is infected with virus. After checking the memory card by running anti-virus software, it said there is no virus on memory card. Then, I reinserted my memory card to my mobile phone, but the memory card is not working in Android. I can find nothing on the memory card, but I have many precious files on this card. Can you tell me how to get back files from the Kingston memory card?"
Why iCare Recovery?
1. This data recovery software can not only recover data from Kingston memory card, but also from other brands of memory card such as SanDisk, Lexar, Samsung, PNY, Transcend, Sony, etc.
2. The recovery software supports all types of memory card including SD card, XD card, CF card and memory stick, etc.
3. This data recovery software is compatible with all Windows OS like Windows 11, 10, XP, Windows 7, Windows 8, Windows Vista, etc.
Also read: free memory card recovery software
Recovering photos from Kingston memory card on MAC
To recover photos from a Kingston memory card on a Mac using PhotoRec, you can follow these steps:
Download and install PhotoRec on your Mac. PhotoRec is a companion tool to TestDisk and can be found on the same website.
Insert the Kingston memory card into your Mac's card reader or use a USB card reader if your Mac doesn't have a built-in card reader.
Launch PhotoRec on your Mac.
PhotoRec will display a list of available disks and partitions. Select the Kingston memory card from the list. It may appear as something like "/dev/diskX" or "/dev/rdiskX" (replace "X" with the appropriate number). Use the arrow keys to navigate and the Enter key to select.
Next, choose the partition type of the memory card. If it's a standard memory card, it's likely to be "Intel."
PhotoRec will ask you to select the filesystem type. If you're unsure, you can choose the default option "Other."
Now, you'll need to choose the destination folder where the recovered files will be saved. Specify a location on your Mac where you want the recovered photos to be stored.
PhotoRec will begin the recovery process. It will scan the memory card and search for recoverable files.
During the scan, PhotoRec will display a progress bar and information about the recovered files. The process may take some time depending on the size of the memory card and the number of files stored on it.
Once the scan is complete, PhotoRec will notify you and provide a summary of the recovered files. The recovered photos will be saved in the destination folder you specified earlier.
You can now navigate to the destination folder and access the recovered photos on your Mac.
It's important to note that PhotoRec recovers files based on their file signatures and doesn't retain the original file names or folder structure. Therefore, you may need to manually organize and rename the recovered files based on their content.
Remember to avoid writing any new data to the memory card before performing the recovery, as it could overwrite the deleted photos and make them irretrievable. Additionally, it's recommended to regularly back up your photos to prevent data loss in the future.
FAQs
Question #1 - kingston micro sd card 32gb recovery free
Answer: iCare Recovery Pro is full compatible with kingston micro sd card no matter it is 32gb, 64gb, 128gb, 256gb or even larger microSD card. And it's totally free to recover data from Kingston sd card when the restored data was within 1GB without liabilities. If you want to recover more data free, you may request a review code by emailing the support team at support@icare-recovery.com.
Question #2 - kingston sd card firmware recovery
Kingston sd card firmware is a tough and complicated job to do. Watch the following video to know how to operate the firmware install and upate.
More information can be found: kingston usb/sd firmware download
Last updated on Sept 14, 2023
Related Articles