Free SanDisk Micro SD Card Recovery
Last updated on 2/12/2018
Background
"I want to recover deleted pictures from SanDisk micro SD card for my Blackberry mobile phone. I deleted about 5 pictures from my 4GB SanDisk microSD card on my Blackberry phone when I was viewing those pictures and attempting to share them to my Facebook. Can you tell me how to recover deleted pictures from micro SD card?"
"How do I recover files after formatting micro SD card by mistake? I removed my SanDisk micro SD card from my cell phone and connected it to my laptop though a card reader. However, I wrongly press the wrong button on the keyboard of the laptop and format it. I performed a quick format on the SanDisk micro SD card, so want to know if I am able to recover data after quick formatting a memory card."
Is there any free SanDisk micro SD card recovery tool with which you are able to get rid of data loss problem on SanDisk? You would need such a recovery tool when files get lost resulting from any reason like reformatting, deleting, RAW unformatted error corrupted sd card and more. If you are right run into the same data loss situation, please free download iCare Data Recovery Pro from SanDisk micro SD card recovery.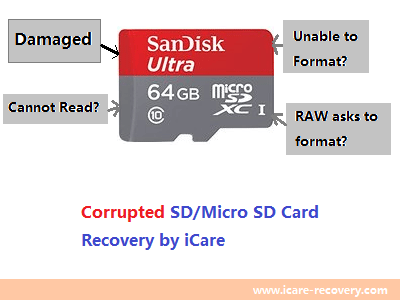 Sandisk memory card recovery
Free SanDisk Micro SD Card Recovery Software Download
How to perform SanDisk micro SD card data recovery after deleting, formatting or when the memory card shows not formatted error message? Well, what you need is a professional data recovery program – iCare Data Recovery Pro.

Step1. Download iCare Pro, connect your sd card to PC via a card reader, Launch the data recovery software and select a recovery option 'Deep Scan Recovery'.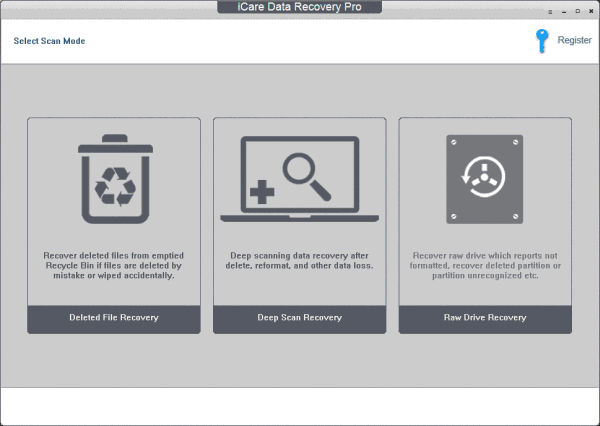 Step2. Choose the SanDisk micro SD card and then you only need to wait in the scanning process.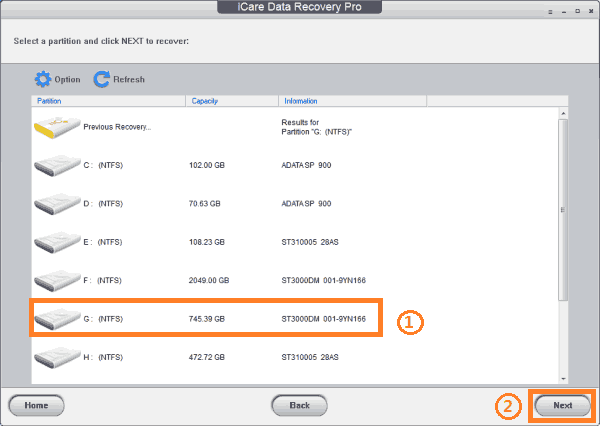 Step3. You can preview the found images and then restore all types of files in batch.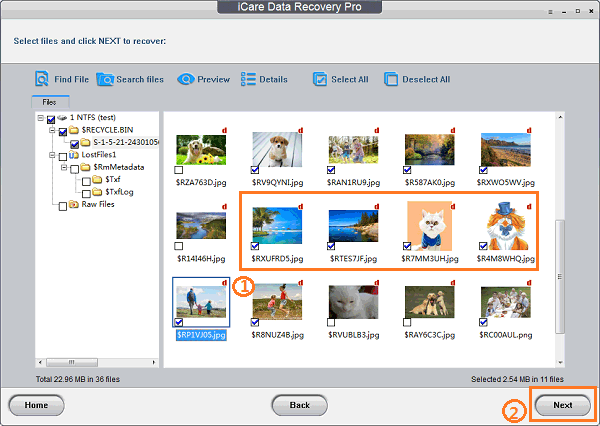 SanDisk Micro SD Card Data Loss
Files can be removed from a SanDisk card due to deleting, formatting, card error, card corruption, etc. However, there is some difference when files get lost due to different reasons.
1. Delete files from SanDisk micro SD card
When deleting files from a SanDisk micro SD card, the file names and entries will be erased immediately. However, the true data is not permanently deleted before new data is written to the SanDisk.
2. Format SanDisk TF card
When you want to wipe out a SanDisk TF card fast, the best way is to format it. Format a card can clean the SanDisk TF card and make it emptied, but it still does not erase the true data permanently.
3. SanDisk micro SD card corruption
A SanDisk micro SD card would be corrupted or damaged due to virus infection, improper operation, etc, in which situation the card reports some alerting message like micro SD card not formatted, RAW file system, unknown device, read / write protection, etc. Or the SanDisk micro SD card is not recognized. For a corrupted SanDisk micro SD card, the data becomes inaccessible, but it is not really lost from the card.
New SanDisk Ultra MicroSD Card Price
SanDisk Ultra micro SD cards including 8GB, 16GB, 34GB, 64GB and 200GB, which have different prices on Amazon. You may directly buy a new sandisk memory card if the old data on your sandisk card is not that important.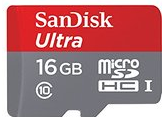 SanDisk Ultra 64gb Micro SDXC Card
Price: $6.99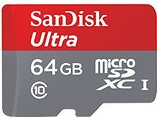 SanDisk Ultra 64gb Micro SDXC Card
Price: $19.50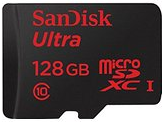 SanDisk Ultra Micro SDXC Card 128GB
Price: $ 39.99
Micro SD cards SanDisk with different capacities have different prices in Amazon. When you need to buy a SanDisk Ultra micro SD card, you had better go to official or reliable sites / manufacturers to buy it in case of get a fake one.
Files lost from a SanDisk Ultra micro SD card is able to be restored using iCare Data Recovery Pro, so go ahead to use this software for SanDisk SD card recovery.
---
Related Articles
Hot Articles