Unformat SD Card to Restore Photos Videos with Software/CMD
If a memory card has been formatted on digital camera or mobile phone by mistake or intentionally, or when an sd card warns that you need to format an sd card, can you reverse a formatted sd card? This article shows all about formatting and unformatting sd card with/without software.
Recovering formatted sd card on Mac? Follow this guide -> Unformat sd card mac
Table of Contents
Unformat SD Card in Windows 10 Using CMD?
Is it possible to unformat sd memory card in Windows 10/8/7 using cmd command prompt?
CMD #1 - Unformat sd card using cmd recover + file name (including the file type.jpg/png or doc or docx... shall be used in this cmd)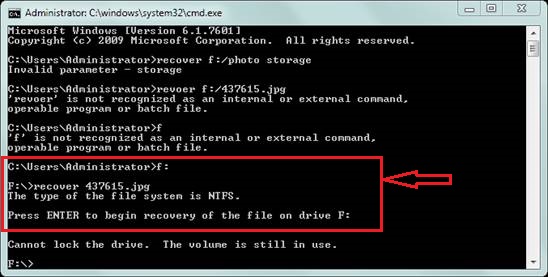 CMD #2 - Unformat sd card using cmd attrib -h -r -s /s /d when files were hidden by virus or unknown causes.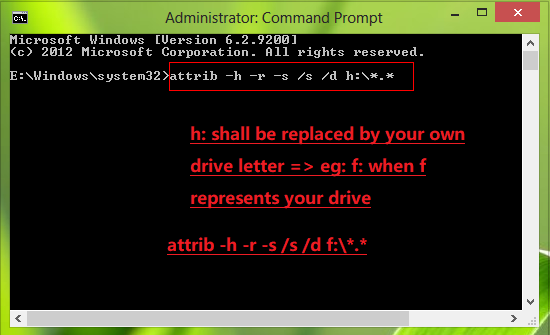 A list of cmd available for memory card in Windows (Windows 2000, XP to latest Windows 10 supported)
chkdsk to repair damaged sd card
convert cmd to change memory card file system format
repair bad blocks for memory card
remove/attribute sd card write protection readonly...
Unfortunately, unformat sd card cmd is available for files when you could remember their file names and file types. More sd card files to unformat? Or recover files in bulk?
Solution => Download iCare Pro Free, the free unformat tool for your sd card from small size to large sd card capacity.
Unformat SD Card Software in Windows (100% safe, no data overwritten)
Restoring data from the sd card and saving them on the same sd card is definitely forbidden since it would bring data overwriting.
The safest way for unformatting sd card is on a Windows computer since you need to save sd card files onto another storage drive such as the computer hard drive or a usb drive to avoid data overwritten on the sd card.
Step1. Connect the memory card to Windows OS. Download iCare Data Recovery Pro Free, install and run the software to choose a scan mode for formatted memory card files recovery.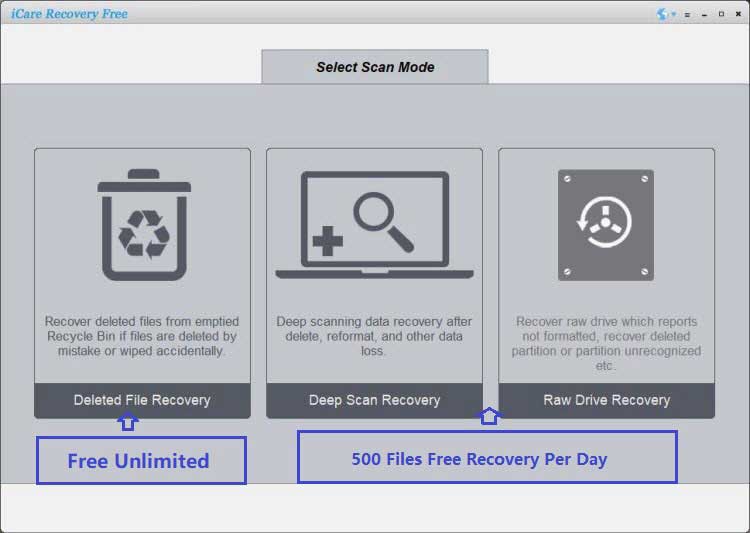 Step2. Let the software perform scan on memory card and wait patiently.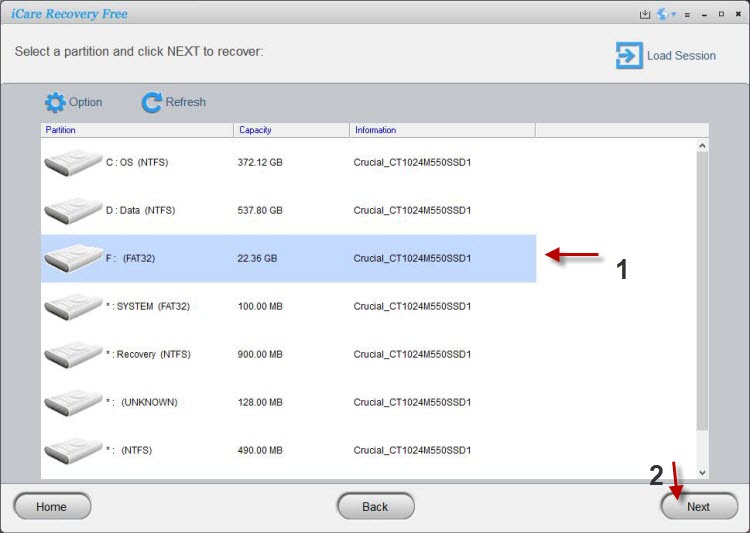 Step3. Preview some data and then save what you need to a different place.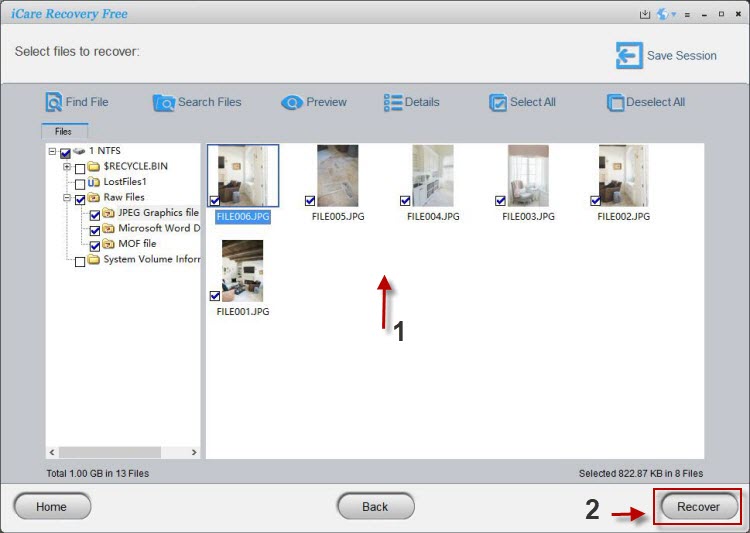 Also read: formatted sd card recovery
iCare Data Recovery is to unformat memory card like SD, mini SD, micro SD, Compact Flash CF or XD-picture card with its "Format Recovery" module.
How to Unformat SD Card without Computer for Free
Unformat sd card using android phone when you do not have a computer for help. A free sd card unformat app could be the help that you may search 'Restore Image' or 'Disk Digger' that offers free sd card recovery on Android mobile phones. (Note: Disk Digger has free and paid editions and Restore Image is totally free.)
Download url: https://play.google.com/store/apps/details?id=alpacasoft.restoreimage&hl=en&gl=US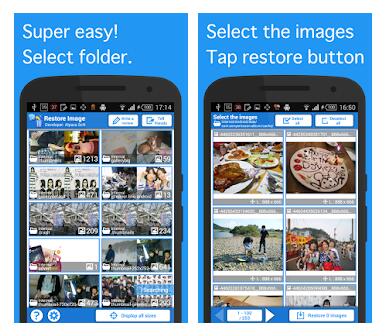 Unformat sd card on android phone without computer
Note: Please save images, videos from sd card onto the phone internal memory or a flash drive using otg instead of the sd card since it would bring overwriting.
However, if Restore Image did not recover every formatted image/video as you want, then you may try a professional sd card unformat tool.
What Does Formatting a Memory Card Do??
Formatting can erase everything stored on a memory card and prepare the card for new data storage. Usually, you can format a memory card to free up space on the card. What is more important, you can format a memory card when it requires formatting and changes to RAW file system.
You may mistakenly format card in Android phone, digital camera or PC. If you do not want to lose precious photos from formatted memory card, you had better backup important data regularly.
Unformat FujiFilm XD Card
"Can I unformat my FujiFilm XD picture card and get back lost videos off the card? I accidentally formatted the XD card in my digital camera. The card contains lots of pictures and videos. The pictures are not so important to me, but the videos are quite important. Please tell me how to recover videos after formatting FujiFilm XD card. Thanks!"
Have you ever formatted your FujiFilm XD card by accident? If you are still looking for a solution for formatted card data recovery, you can use the read-only data recovery software. Before downloading the data recovery software, you should avoid writing new files to the formatted XD card because it may overwrite the lost data. The data recovery software only allows you to recover files that have not been overwritten.
Therefore, as long as you don't write any new data to the formatted XD card, you have a good chance to unformat the FujiFilm XD card and retrieve lost files. By using this software, you can recover lost images, videos, music and other types of data.
Unformat Corrupted Memory Card
Can you unformat a corrupted memory card? Sometimes, a memory card may be considered as corrupted device since it is not accessible or shows error alert message. You can format a corrupted memory card to repair its problem or unformat the corrupted to get back lost files by iCare Data Recovery.
FAQs
Unformat SD Card Nikon
If your sd card was formatted in Nikon camera by mistake, you may unformat the sd card for Nikon camera with the same methods on this page.
How to unformat sd card on camera Nikon/Canon
Is it possible to unformat memory card on camera without a computer or android? So far as we know, there is no way to unformat an sd card with a camera itself, there is no unformat option in the camera no matter what brand Nikon, Canon, Fujifilm, Pentax...
The solution: take the memory card cf/sd out of the camera, and connect it to a Windows/Mac computer for a recovery.
Can you undo formatting an SD card or can you unformat an sd card?
Undo format sd card is possible with professional sd card unformat utility in Windows and MAC. You may use iCare Pro Free on Windows 11/10/8/7 and Restore Image on MAC.
Undo format sd card android
Restore Image is exactly what you need for unformatting an SD card in Android mobile and it is totally free of charge. See more details here: free android data recovery
Last updated on Sept 14, 2023
Related Articles