Sony Recovery Software
"I bought a Sony DSC-RX100M IV Cyber-shot Digital Still Camera last week. Today, I went on a holiday with my wife and we took lots of pictures by using the digital camera. When we went back home, I connected my memory card for Sony camera to my computer and attempted to transfer the photos to hard disk. I went out during the data transferring. When I came back, I found that all photos are deleted from the memory card. My wife told me it is our little daughter that mistakenly deleted the data when she was playing on my computer. Is it possible to recover deleted photo off memory card?"
"My digital camera says that memory card needs to be formatted when I wanted to open the card. Then, I connected the memory card to my computer, but system also reported the similar error message to say memory card is not formatted. The problem is when I choose the format the card, it said another message Windows was unable to complete the format. Why won't my camera format the memory card? What should I do to fix the problem without losing data?"
"My computer won't recognize my camera memory card when I inserted it via a card reader, but I want to copy some files from the memory card. Can you tell me how to resolve the problem? My memory card is a Sony 32GB SD card."
Sony Data Recovery Software Free
When you lose important data on your Sony memory card, you should stop using the card and protect it from being physically damaged. Then, you can free download iCare Data Recovery software to get back lost data from the memory card. This data recovery software allows you to recover images, videos, music, documents, etc from Sony digital camera memory card and other brands of memory card. You can follow the steps below to recover data from Sony memory card:

Step1. Launch the data recovery software and chose a san mode.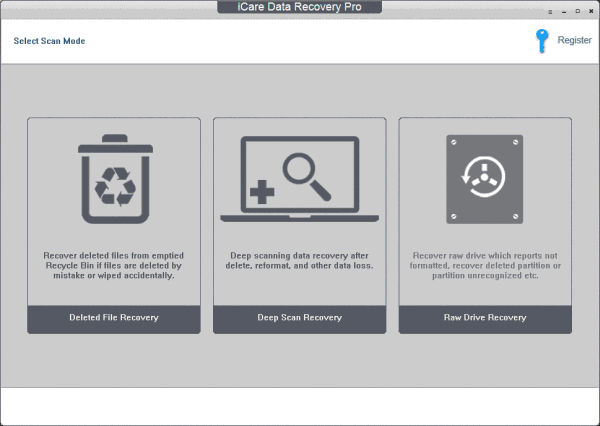 Step2. Choose the memory card and then wait when the software is scanning.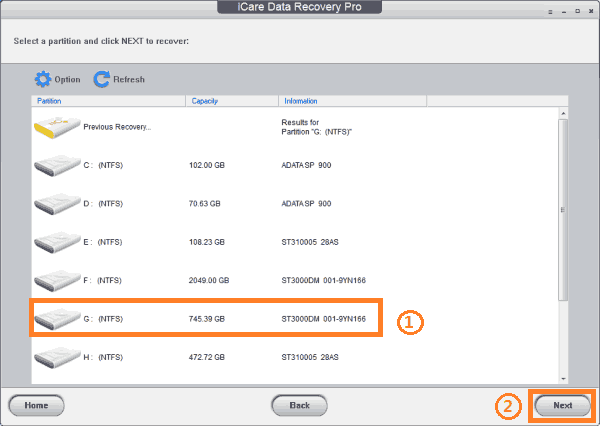 Step3. You can preview files after scanning and then recover the data you need.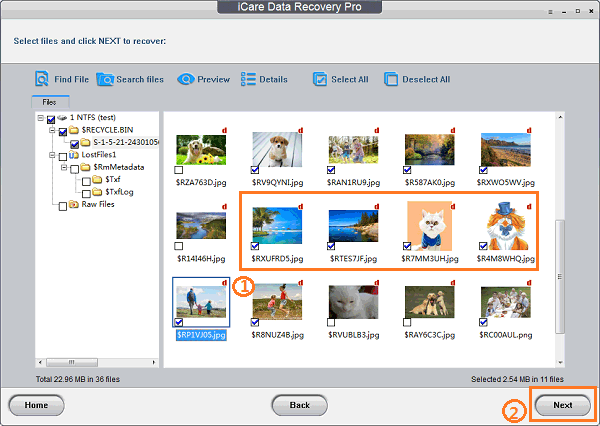 Sony Data Recovery Tips
Please stop writing any file to the memory card before recovering what you need. New data might overwrite the lost files. If the lost data is overwritten, it will become unrecoverable.
If your memory card shows RAW file system or other errors, you should not format it before data recovery.
You cannot save the recovered files to original memory card because it will overwrite the memory card.
You can backup important data after data recovery.

---
Related Articles