Sony Xperia Photo Recovery APP/Software Free
#1 - Recovering deleted Photos from Sony Xperia Phone Free without PC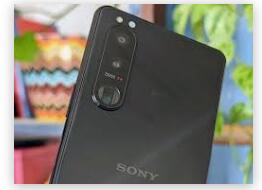 This following app is able to help retrieve deleted images from Sony Xperia on the phone that you may directly recover photos from Sony xperia without a computer.
The free app: Restore Image
Download url:https://play.google.com/store/apps/details?id=alpacasoft.restoreimage&hl=en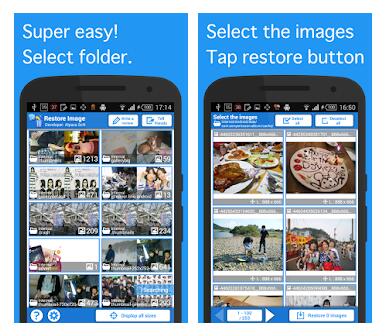 Restore Image for Sony phone
You may directly search Restore Image or Super Easy on the Google Play app store to get it downloaded and installed on your phone.
Step1. Download Restore Image and install it on your phone.
Step2. Open the utility, and then select the internal phone memory or the micro sd card as target for data scanning.
Step3. Save found images videos by this free tool.
Also read: android phone photo recovery software, or android sd recovery app
#2 - Free Sony Xperia SD Card Photo Recovery on Windows
It's lucky if you saved your data on the Sony Xperia micro sd card since there is a free tool that can help restore deleted photos videos from Sony xperia micro sd card and it must be operated on a Windows computer since this free tool is based on a Windows pc for recovery.
Here are the steps to do the free Sony xperia sd card recovery.
Preparations: Please power off the Sony Xperia at first, take the micro sd card out of the camera, and then connect the micro sd card to pc with a memory card adaptor.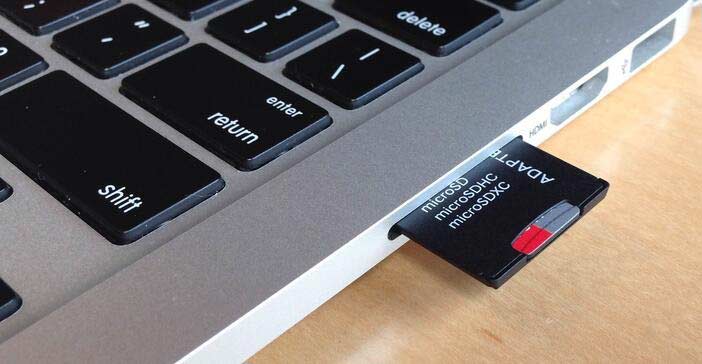 Step1. Download the free tool iCare Data Recovery Free and install it on pc, open it and select a recovery mode to go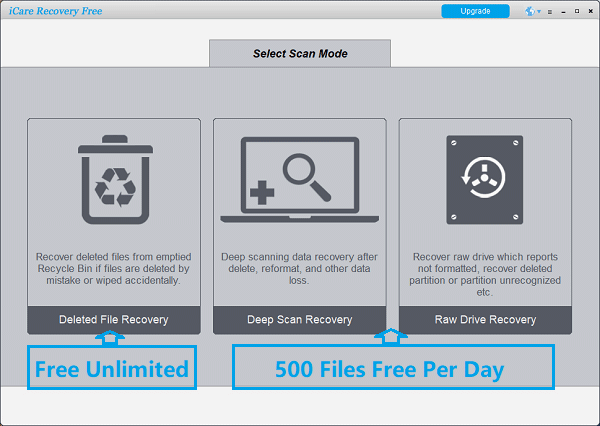 Step2. Select your Sony xperia micro sd card as target to start free scanning of deleted photos from the micro sd card
Step3. Save found images, videos to the computer for data safety, or you may save the data to an external drive but not the micro sd card itself.
NOTE: You need to pull the micro sd card out of the Sony xperia phone and insert the sd card to pc with a memory card adaptor for the free recovery.
Extra Information
Sony ixperia phone types: Sony xperia 1iii, xperia 1 iv, Sony xperia pro-i, Sony xperia 5 iii, Sony xperia pro, Sony ixperia 5 ii, Sony xperia 10 iii, Sony xperia 1, Sony xperia 1 ii...
FAQs about Sony Xperia Data Recovery
Question: Can I retrieve deleted photos from my Sony xperia?
Answer: Yes, the phone recycle bin may hold your deleted images for a while that you may undelete them directly. If the deleted photos were no longer in the Sony xperia recycle bin, you may download free app such as restore image to undelete photos.
Question: Where is recycle bin in Sony Xperia? Where do deleted photos go on Sony Xperia?
Answer: The deleted photos went to the recycle bin on Sony xperia if you have enabled it previously, or it won't go to the recycle bin.
The recycle bin setting is under the the Photo settings, Contacts settings etc.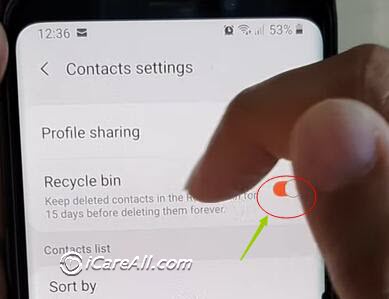 If the phone storage setting has recycle bin enabled, then when you open the image folder or storage folder, there is an option Recycle Bin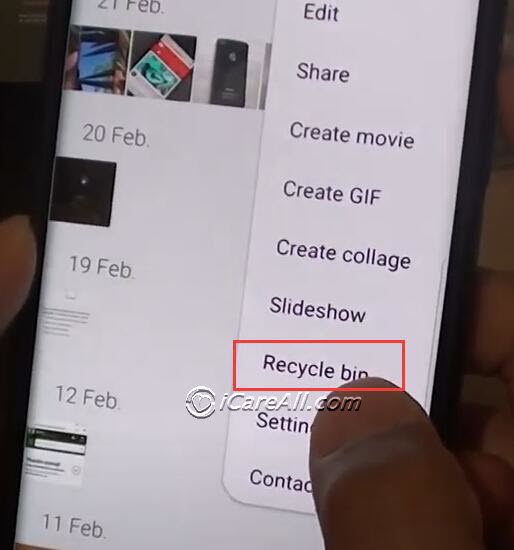 Question: Can I find deleted photos on my phone?
Answer: The deleted photos will go to the recycle bin if you have previously enabled the recycle bin for your images folder to hold them, if not, you can still recover the deleted photos with free photo recovery app Restore Image or free Windows sd card recovery software iCare Data Recovery Free.
Also read: Sony sd card photo recovery
Hot Articles