Before all we started, we would like to make it clear for you the points of recovering sd, microsd card on a computer is better than a phone since any further use of the phone(downloading apk, saving found files is kind of writing data on the phone which would result partially lost data permanently overwritten)
It is 100% safe if you unplug your memory card from your phone and then insert it to a computer with a card reader for the recovery.
Simply say :
Recovering data on a phone (install, recover) is with 30% or above data loss
Recovering data with a computer for your phone - 100% safe, no data loss during the process of recovery
Table of Contents:
Background

"I bought a new Android phone Samsung Galaxy S4, but the problem is that my 8GB micro SD card is not working in the phone. I thought there is some problem with the compatibility at the beginning, but the micro SD card still cannot show up when I inserted it to my laptop. I think my micro corrupted SD card, but I do not what the problem is and how to fix it. Can you tell me hot to fix the issue on my micro SD card and restore data?"
Micro SD Card Recovery for Android Phone
Also read: android phone free data recovery
Generally speaking, this sd card data recovery software is a read-only tool, which enables you to restore images, videos, music, documents, etc from microSD card when you mistakenly format the card or delete files or when the card has errors. Follow the steps below to recover data off micro SD card for Android phone:
Free Android SD/MicroSD Card Recovery

Download iCare Data Recovery Pro Free Edition to recover data from sd card in mobile phone! Connect sd with card reader (required), start free recovery with iCare
Step1. Take out the micro SD card from your phone, and insert it into your computer with a card reader. Download and install the program and then launch the data recovery software and select a recovery option.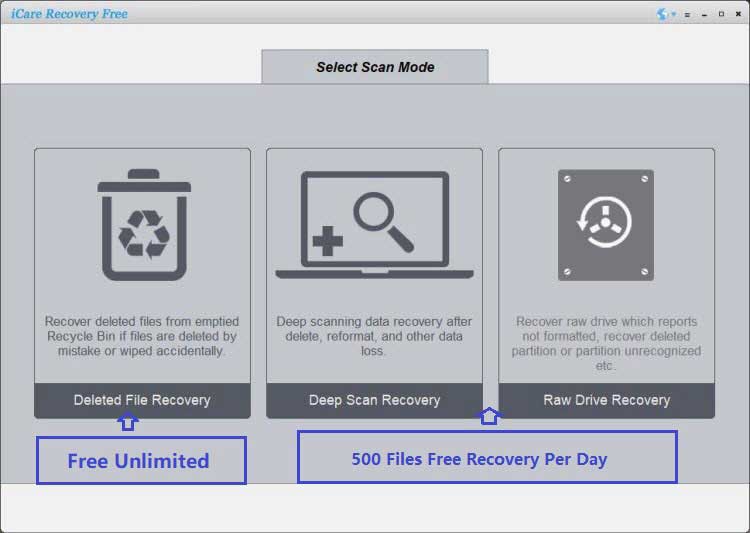 Step2. Choose the micro SD card as aim disk and then let the software scan it for lost files.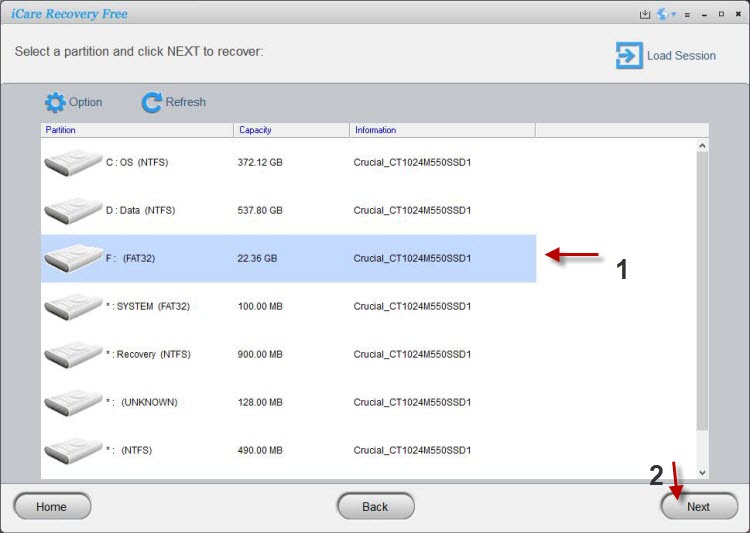 Step3. You can preview the images after scanning and then recover the files you need.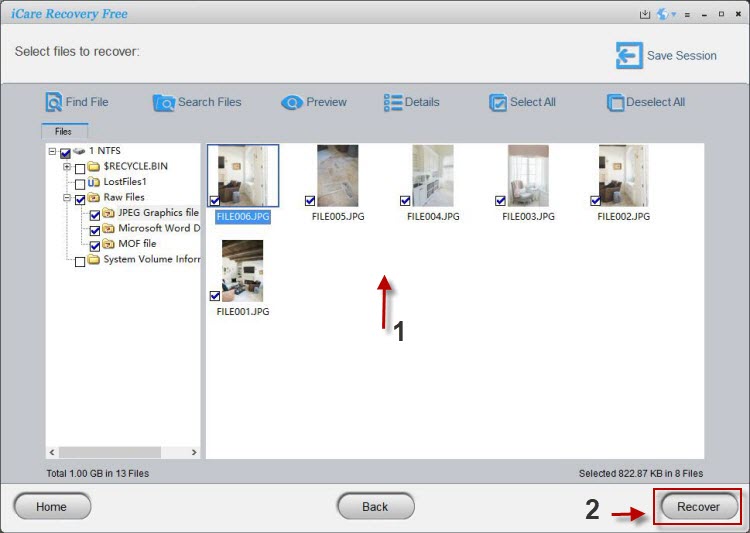 MicroSD Card Data Loss Situations
There are many situations that can lead to data loss from your microSD card:
Deleting files from microSD card by accident
Accidentally format micro SD card
Micro SD card has RAW file system
Micro SD card is corrupted and unreadable
More other situations
MicroSD Card Recovery Service Price
If you are looking for online service for your micro sd card, you may check out the information that we did a search on online recovery service on this page https://www.icare-recovery.com/howto/online-repair.html
Usually it ranges from $200 to $1,000.00 for local recovery service. and the online service is around $200.00 for a recovery.
When local memory card recovery service is needed
When your memory card is badly damaged physically
When the micro sd card can no longer be recognized by any device, not the PC, not the phone, not the recovery software. It is totally dead.
Where may you find such recovery service
You may go to local digital device store or just do a research on the search engline with keywords + local place to find a best and near place for you to send your memory card for a recovery.
When can iCare Data Recovery Pro help
"Is there any free software that can work for Android phone micro SD card recovery? I deleted several some images from my micro SD card for Sony Android phone when I was viewing data on the phone. Can anybody give me some help to retrieve deleted images from Sony phone microSD card?"
"How do I recover deleted videos after formatting micro SD card for smartphone phone which runs with Android OS? I though all videos had been moved to another memory card, so I formatted the micro SD card to free up space. However, I cannot find any video on another memory card after formatting the micro SD card. So I need to unformat the micro SD card to retrieve lost videos."
iCare Data Recovery software is free memory card data recovery software that can be compatible with Windows OS, so you need to prepare a computer or laptop that runs Windows operating system to perform micro SD card data recovery. This data recovery software usually works on Windows XP, Windows Vista, Windows 7, Windows 8, etc.
---
Last updated on Sept 14, 2023
Related Articles
Hot Articles