Undelete Files from SD Card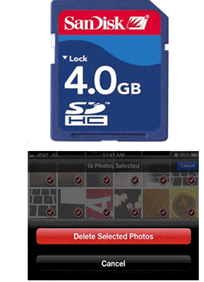 How to undelete files from SD card
Deleted files/photos/videos on sd card on your camera/mobile phone/android cellphone? Have you ever lost files during file transfer from SD card to PC? Or your files on SD card were removed without your notice?
Have you ever reformatted SD memory card by mistake? Or the SD memory card shows RAW drive error and requires formatting? Or your sd card get corrupted?
Also read: free memory card recovery
Free download iCare Data Recovery Pro to undelete SD memory card data, including:

>>SD Memory Card Data Recovery Software Download
Download iCare Data Recovery Pro to undelete SD memory card so as to restore files from SD memory card for digital camera, mobile phone...
Video Tutorial: how to use iCare Data Recovery for file rescue
Three steps to recover deleted data from sd card
Step 1 - Download iCare Data Recovery Pro, install it on your PC and connect your sd card to the PC.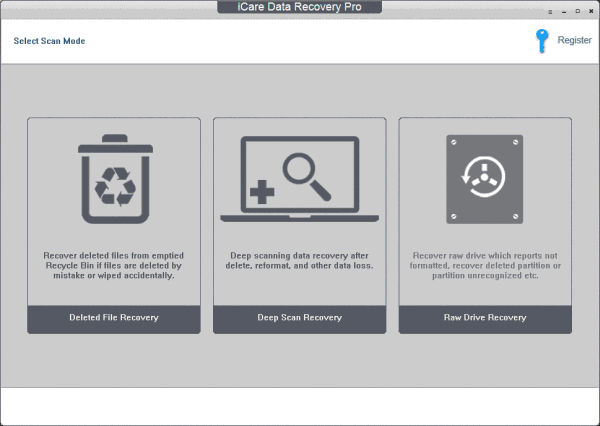 Step 2 - Select sd card as target to scan deleted files and wait for scanning to be finished.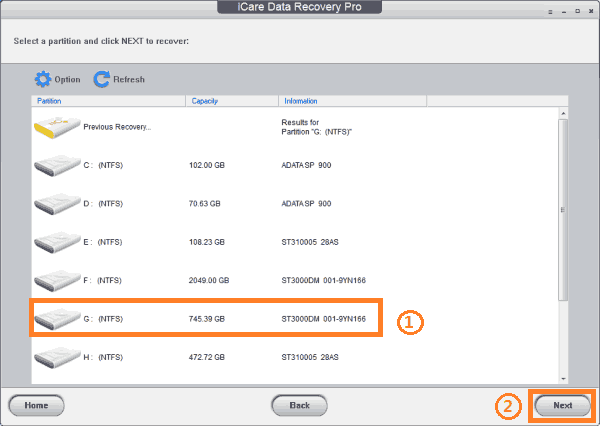 Setp 3 - Save found data to another media other than the one that you lost your data like the pc hard disk or an external usb flash drive.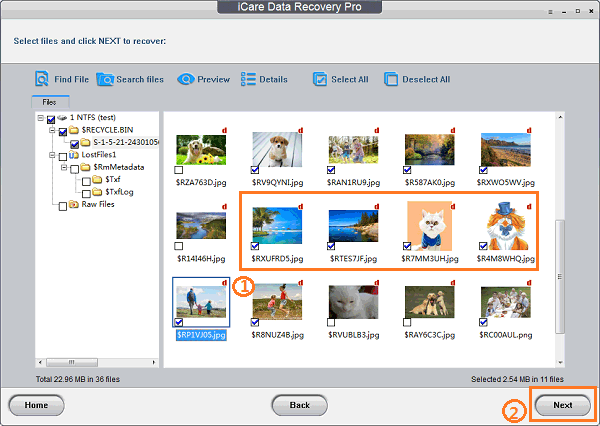 With iCare Data Recovery Pro, you can undelete files from SD card in just a few clicks.
Note: please do not use the sd card right after the deletion of data or sd card has problem since any further operation to the sd card would make some of the lost data become corrupted!
Recover Deleted Files from SD Card Android Mobile Phone
SD card is compatible with different Android phone or other mobile phone, you may use the free SD card recovery software to recover deleted files from sd card for Android or other smartphone.
If your data was saved on the phone storage, you can try another data recovery tool.
Restore deleted data with system tool
This is the second solution to restore the deleted files from emptied recycle bin, and you don't need to install any programs to make it.
Step1: Find the file folder which saved your deleted data, right click it and choose "Restore previous version". You can also find this option in "Properties".
Step2: choose the previous version at the list, click "OK" to restore it.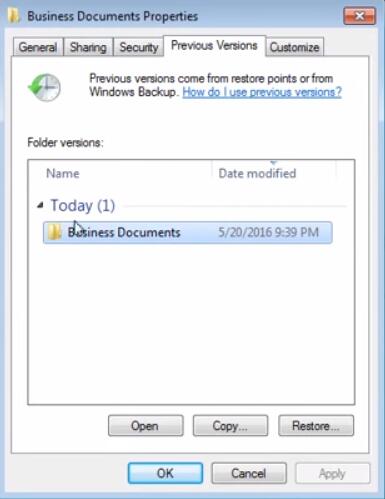 Restore deleted data with system tool
Tips on Undo Delete SD Card data recovery:
Many people think, by intuition, that deleted files are lost forever if there's no backup on any storage media or Recycle Bin. But this is not the case, for file names are only tokens. They point to the actual file data. When you delete a file, the name is removed and the data becomes obsolete. And the space they occupy is marked as free. New files will occupy the space, thus overwriting the abandoned files. Therefore, you should stop creating new files after data loss, and should perform data recovery as soon as possible.
Also read: memory card photo recovery
Related SD Articles
Other Articles
Hot Articles