SD Card Files Lost during Cut and Paste
"I connected my SD card to computer to cut some pictures from the card to hard disk. However, the computer turned off all of a sudden in the data transferring process. When I rebooted my computer, I could not find any data on my SD card or hard disk. Where is my data?The sd card is corrupted Is it possible to restore deleted photos from mobile phone SD card?"
"I cut some photos from SD card to USB flash drive yesterday. Today, I inserted my USB flash drive to my PC and wanted to transfer those photos to my Facebook, but I mistakenly deleted several photos. I do not have any backup but those photos are really very important. Can I recover the deleted files from my USB flash drive? Or can I recover the data from SD card?"
Video - sd card recovery
Also read: free memory card data recovery
Recover Files off SD Card due to Cut and Paste
When files are mistakenly cut from your SD card or when data gets lost due to other reasons, you can use iCare Data Recovery software to recover files off the memory card. This data recovery software supports all types of SD card and other storage media to recover data when it got lost due to different kinds of reasons.
Free Memory Card Recovery

Download iCare Data Recovery Pro Free to recover files from mobile phone camera memory card including photos, videos, music...
Step1. Run iCare Data Recovery software and choose a recovery module.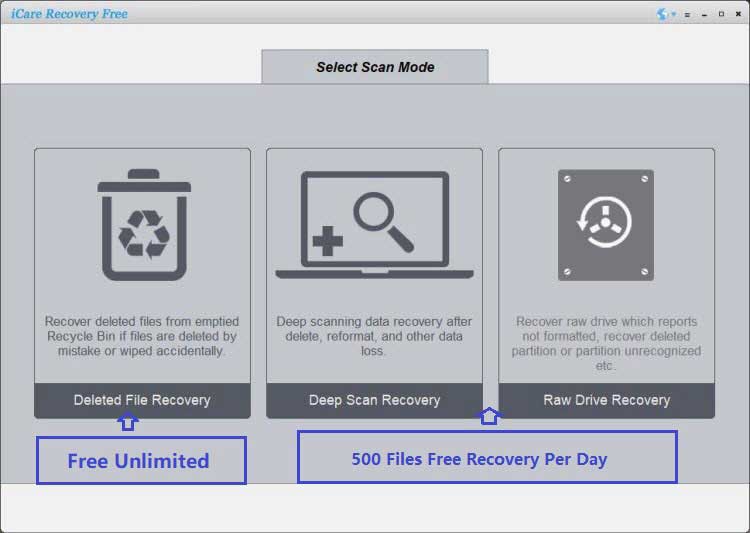 Step2. Choose the SD card as aim disk and let the software scan it for lost files.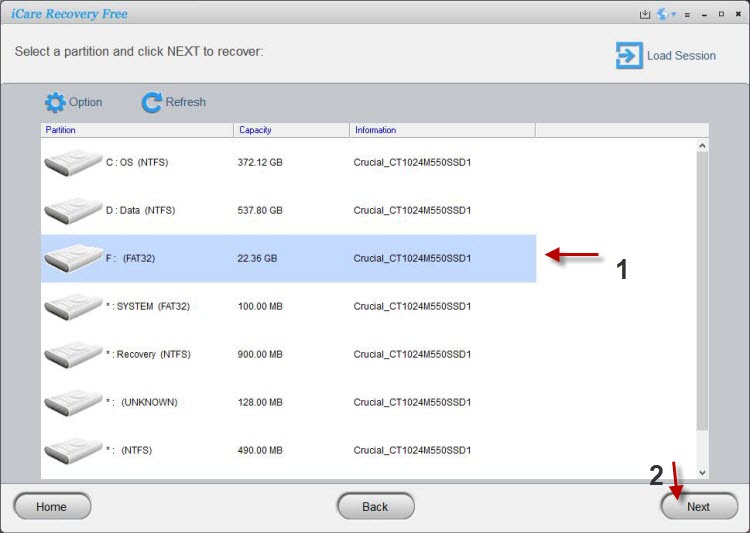 Step3. Preview the found photos and then recover the files you need.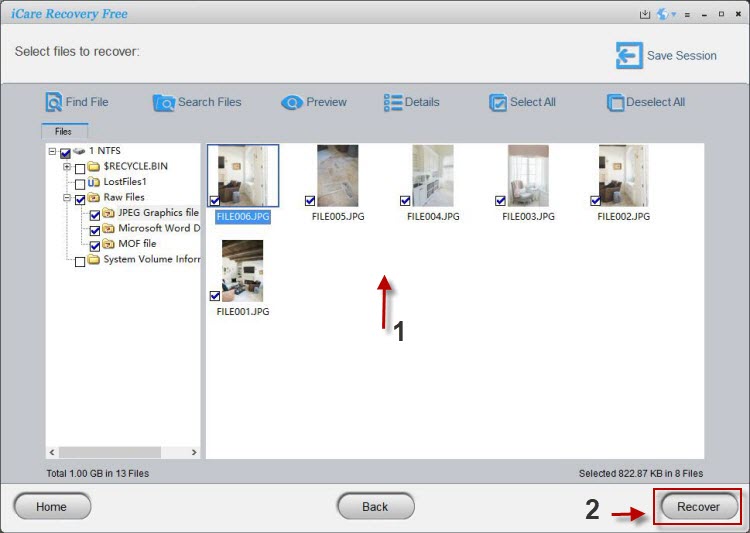 More other situations for SD card data loss:
Mistakenly deleted files from SD card


Please Do Not Cut Files in Order to Avoid Unexpected Data Loss
Many people like to cut files when they want to transfer data from one storage media to another. However, data is easily to be lost because you may meet unexpected problem in the data transferring process. Therefore, you had better not cut files from your SD card. Instead, you can copy files from the card to another storage media. After copying all files to another storage media, you can delete files from the memory card to free up space.
---
Last updated on Sept 14, 2023
Related Articles
Hot Articles