CF (Compact Flash) Card Unformat file recovery


Retrieve Those Lost Photos With iCare Data Recovery Pro: Unformat CF Card
Using a CF (compact flash) card requires reformatting for use with multiple hardware, and it is very easy to format before you've had a chance to acquire your precious photos from the card.  Fortunately, iCare Data Recovery Pro makes losing photos a thing of the past, and is able to help you quickly and conveniently unformat CF card to retrieve the family photos you thought were lost.

Steps to Recover Data from formatted CF Card
CF card recovery utility free download to restore files after formatting CF card by accident or CF card turns to RAW and asks to format:

Step1. You need to plug the CF card to your PC through a card reader or USB cable. Then, download and install the data recovery software. Run the software and choose a recovery module.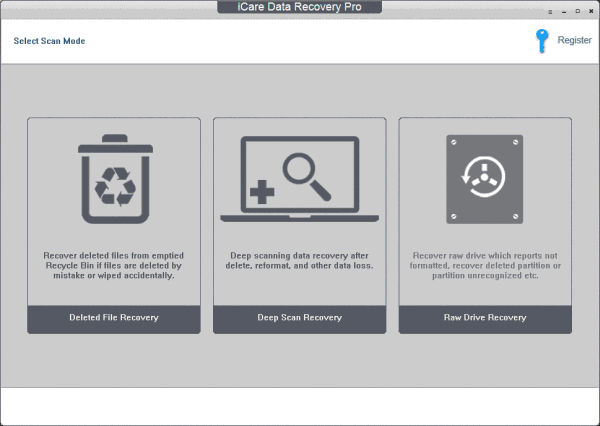 Step2. Choose the formatted CF card and let the software scan it for lost files.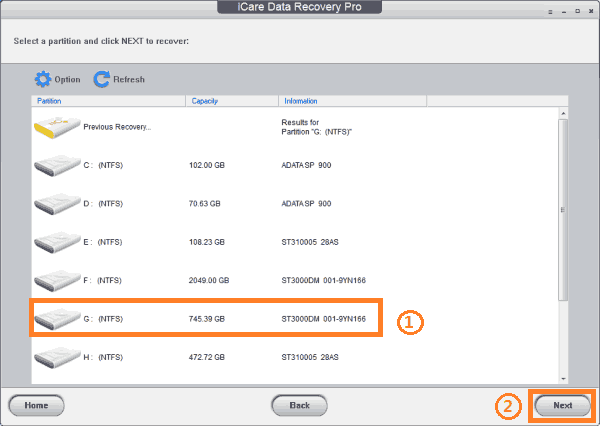 Step3. You can preview some files when scanning is completed. Then, you can choose the files you need and save them.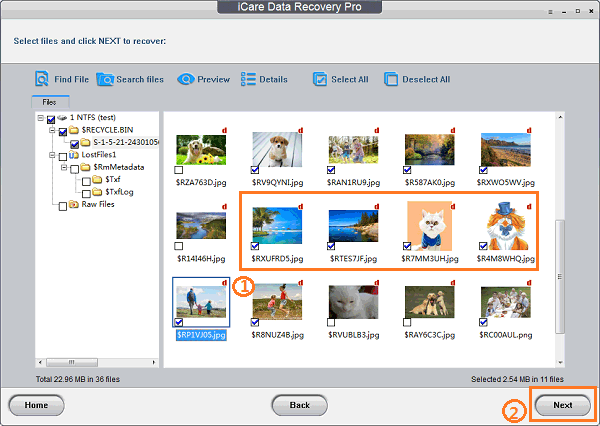 ---
Recovering photos off compact flash card cf by unformat
When it comes to retrieving potentially lost photographs from a CF card, reversing the format of the card is just the beginning.  What else can you do with iCare Data Recovery Pro to ensure your photographs aren't lost to technical difficulty in using your CF card?
For readers asking, "What is a cf card" a brief explanation may help you understand why supporting software would be so beneficial.  Very simply, a CF card is very similar to any other type of digital media memory card (SD card, SmartMedia card, XD card, etc.) used by a wide variety of digital cameras.  They are popular among consumers because they tend to offer a much higher speed for a lower cost.
To help aid in the value of the purchase of a CF card, iCare Data Recovery Pro offers a wide variety of retrieval options to users including:
Unformatted or Unrecognized Hardware
One of the top issues that arises when photographers – both professional and fun – try to upload their cameras to their PC is an error message, possibly relating to RAW drive file systems, or other failures in the lines of hardware communication.  This can lead to a variety of issues that prevent you from ever viewing your photos.  It won't be a problem, though with iCare Data Recovery Pro; because even the most complex issues are rapidly resolved with the help of intelligent software, technical support, and our ability to provide you with the most relevant downloads. The software helps recover photos from unformatted CF card.
iCare Data Recovery also allows you to recover files from SD card after formating or when SD card is blank and unreadable.
Corrupt MBR or Other Hardware/Software Malfunction
Let's face it!  Computers crash, and they fail us.  In times where no human power can prevent the inevitable failure of computer equipment, iCare Data Recovery Pro can help make sure it won't lead to the loss of your photos or cf card formatting.
There is a lot of equipment that comes along with taking pictures and being able to share them with all of your devices.  With all that file sharing and transferring of data, corruption is sure to take place somewhere down the line.  It doesn't matter if you lost photos due to human error or due to technical failure, iCare Data Recovery Pro can help you restore your photos lost with CF card format issues or undo format CF card, when necessary.

---
Related Articles
Hot Articles