SanDisk Cruzer Not Formatted RAW - You Need to Format Sandisk USB or Not?
The following solution works for all Sandisk flash drives needs to be formatted error with raw file system including Sandisk cruzer blade, Sandisk ixpand, ultra usb ... from 128mb, 1gb, 16gb, 32gb, 64gb to 256GB, 512GB, 1TB.
Formatted Sandisk usb by mistake? -> How to recover files from formatted pen drive free
Error messages show Sandisk cruzer blade says you need to format the disk in drive E: before you can use it. Do you want to format it? Format disk or cancel? in Windows 10 8.1 7 and XP.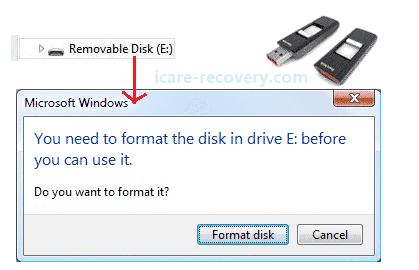 Sandisk usb stick wants to be formatted in Windows 10 with message you need to format the disk in drive before you can use it. Do you want to format it, format disk or cancel. Should you format your sandisk pendrive? Better not!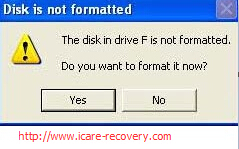 Sandisk pendrive pop up error The disk in drive f is not formatted. Do you want to format it now? Yes or No in Windows XP
This article includes the following parts
Recover Data from Unformatted SanDisk USB Stick
When Sandisk usb drive is unformatted, it may be logically damaged. You'd better move all data from the Sandisk usb drive to some other drive if the files are still on the drive.
Sandisk usb data inaccessible? Try the following sandisk cruzer data recovery tool.
Step1. Connect the SanDisk Cruzer to your PC. Download and install the data recovery software on your computer. Run the software and choose a recovery module.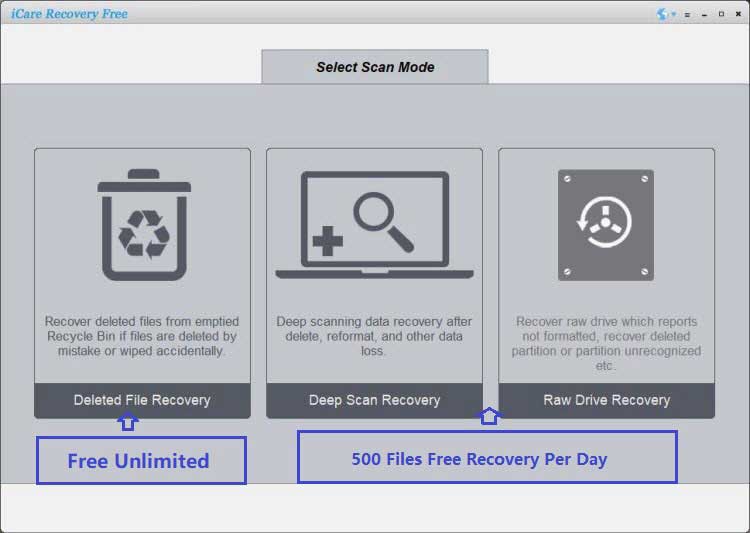 Step2. Choose the unformatted SanDisk Cruzer as aim disk for scanning. You only need to wait when the software is scanning.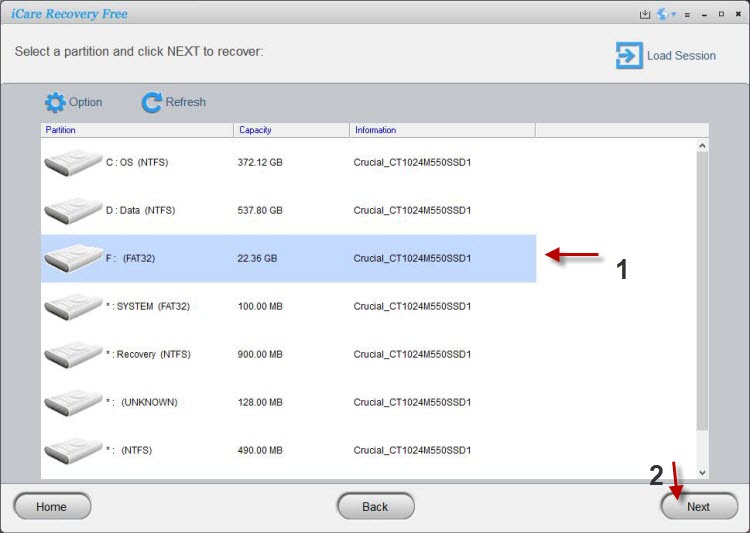 Step3. You can preview the found files after scanning. Then, you can choose the files you need and save them.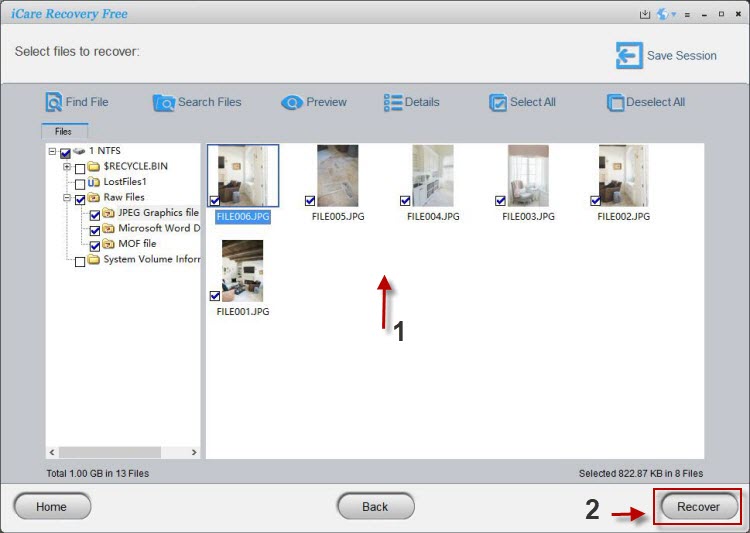 Free SanDisk Cruzer Recovery

Download iCare Pro Free to rescue files from SanDisk Cruzer that shows not formatted error, so you can save all data without formatting.
Notice: Do not make changes to the damaged sandisk pen drive before data were restored to avoid data overwritten, or it may erase data permanently. If you don't care about the data, then ignore this note.
Force Format Sandisk Cruzer/Ultra USB with Format Tool
1. Format SanDisk Cruzer with CMD or Disk Management
You can format the Sandisk pen drive with the following CMD command prompt.
Run CMD by pressing "Win+R" and then type"format l: /fs:ntfs"(l is the drive letter of your raw external hard drive)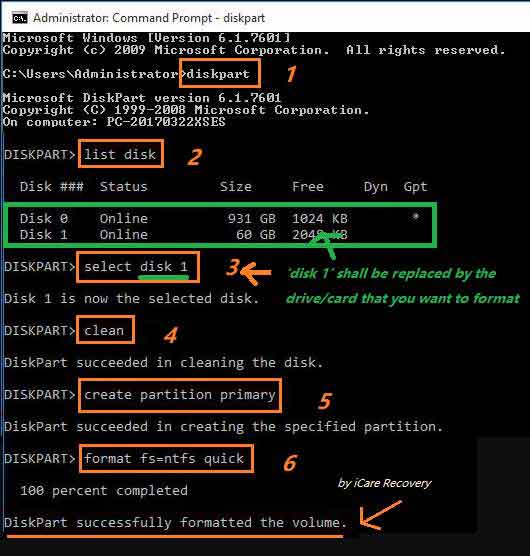 Force Format SanDisk Cruzer with CMD
Did not work? Try the following solution:
Click Start ==> Run ==> enter cmd to open command prompt window =>> On cmd window, please type diskpart > list disk > select disk x (X is the disk number of the usb drive showing on your pc) > clean > list partition > select partition x > delete partition.
Hard to delete sandisk usb using cmd diskpart? Easier way -> Delete it under Disk Management.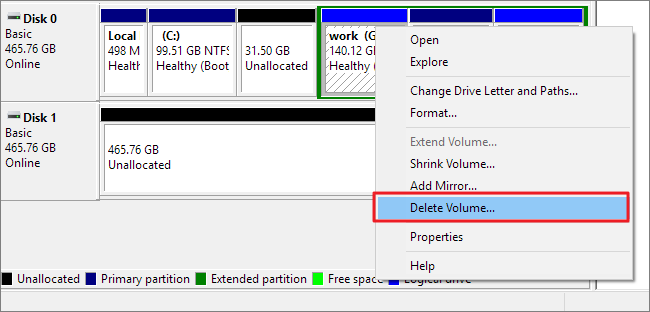 Force Format SanDisk Cruzer with Disk Management by deleting volume, and then create new one.
The USB drive would show as unallocated space after it has been deleted. You can create new partition by formatting, after which the cruzer blade raw not formatted problem can be fixed.
2. SanDisk Cruzer repair/format tool
Formatting could somehow fix unknown errors on the flash drive and if Windows cannot format it, you may force a format on Sandisk usb to get it fixed.
Here is a sandisk cruzer format utility, which can format Sandisk flash drive when Windows cannot complete the format.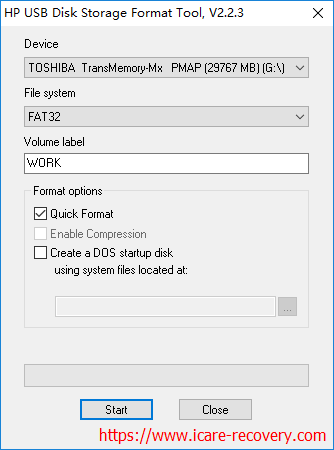 Formatting SanDisk Cruzer with format tool in Windows 10 8.1 8 7 to fix sandisk cruzer blade or sandisk ultra format error
Note: if it still cannot be formatted, you may come to this page to know more ways to fix damaged Sandisk. Recommend: more ways to fix Sandisk wont format error
What is SanDisk cruzer not formatted?
SanDisk cruzer is a series of USB flash drives made by SanDisk company. Its capacity ranges from 512MB to 32GB.
Sometimes if you want to find some information from your SanDisk cruzer, you may receive a letter saying that "the drive is not formatted, do you want to format it now?". This is called SanDIsk cruzer not formatted error.
It's a common logical problem, if you format it, the data were not erased until new data has taken its old place that means you can still recover the formatted sandisk cruzer blade data. No matter the formatting was done or not, data can still be retrieved.
SanDisk Cruzer USB RAW File System
The alert message often means that the file system of SanDisk cruzer flash drive is corrupted and becomes RAW format, sandisk cruzer blade shows 0 bytes on both used/free space.
Video Tutorial: how to fix usb flash drive raw not format warning
User's experience for SanDisk Unformatted Solution
I am a user from MN,I have bought my SanDisk cruzer for a long time, and it always works well, but nowadays, problem occur, when I insert it into my computer,I got the not formatted letter, I have tried to use it on other PC,but still no use, I felt sad until one day one of my friend told me that iCare Data Recovery is able to solve such problem, I had a try, to my surprise, it works very well, so I keep it for further use.
Other sandisk cruzer problem fixing
Last updated on May 14, 2023
Related Articles