Solution for SanDisk Cruzer not formatted error
Last updated on 04/12/2018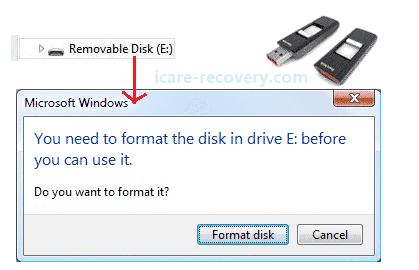 SanDisk pen drive not formatting error symptoms
"Disk drive is not formatted, do you want to format it now?"
SanDisk cruzer reports not formatted and become not accessible?
Reformatted Sandisk cruzer when it requires formatting and need a recovery?
When SanDisk Cruzer says not formatted error message and becomes inaccessible, you can free download iCare Data Recovery Pro to restore all inaccessilbe data from the unformatted SanDisk Cruzer flash drive. It is a data recovery program that is able to work on Windows OS like XP, Vista, 7, 8, 10 for SanDisk Cruzer USB recovery when it asks to reformat.

>>Quick Solution for SanDisk Cruzer Not Formatted Error
Download iCare Data Recovery Pro to rescue files from SanDisk Cruzer that shows not formatted error, so you can save all data without formatting.
What is SanDisk cruzer not formatted?
SanDisk cruzer is a series of USB flash drives made by SanDisk company. Its capacity ranges from 512MB to 32GB.
Sometimes if you want to find some information from your SanDisk cruzer, you may receive a letter saying that "the drive is not formatted, do you want to format it now?". This is called SanDIsk cruzer not formatted error. It's a common problem, if you format it, your data will loss without doubt in your opinion while the data were not erased until new data has taken its old place that means you can still recover the inside data. No matter the formatting was done or not, data can still be retrieved.
You also may meet the most difficult problem that is you can't format your SanDisk cruzer, it's really a tough question. As the picture shows: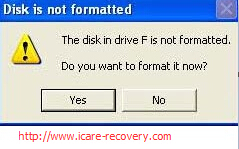 SanDisk Cruzer USB RAW File System
The alert message showing in the picture often means that the file system of SanDisk cruzer flash drive is corrupted and becomes RAW. Therefore, RAW error is a problem that usually related with not formatted issue.
Data Recovery from RAW SanDisk Cruzer USB That Wants to Format
Now we don't need to be worried, because we have iCare Data Recovery Pro, it can help us solve such problem easily.
iCare Data Recovery Pro is a kind of efficient software, it can help us with a lot kind of data lost problem, it can also solve SanDisk cruzer usb flash drive not formatted problem, if your SanDisk Cruzer flash drive cannot be formatted, just leave it to iCare Data Recovery Pro.
Fast, easy to restore files back in just a second. Free download it now!
Video Tutorial: how to fix usb flash drive raw not format warning
Steps to Recover Data from Unformatted SanDisk Cruzer

Step1. Connect the SanDisk Cruzer to your PC. Download and install the data recovery software on your computer. Run the software and choose a recovery module.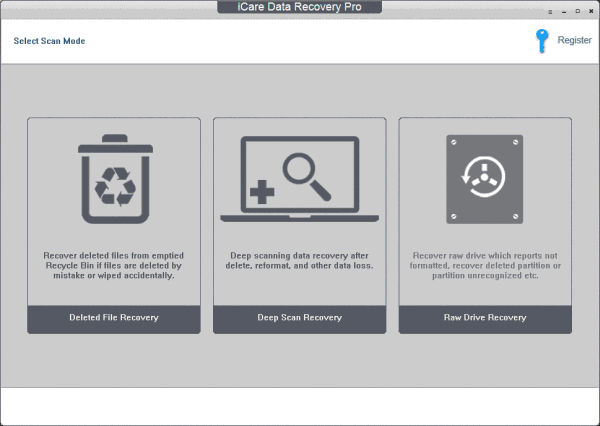 Step2. Choose the unformatted SanDisk Cruzer as aim disk for scanning. You only need to wait when the software is scanning.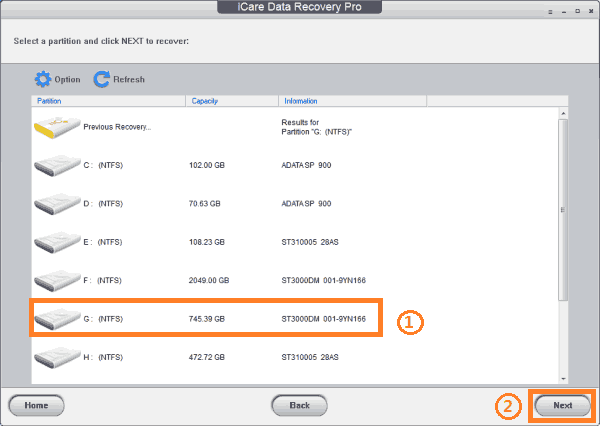 Step3. You can preview the found files after scanning. Then, you can choose the files you need and save them.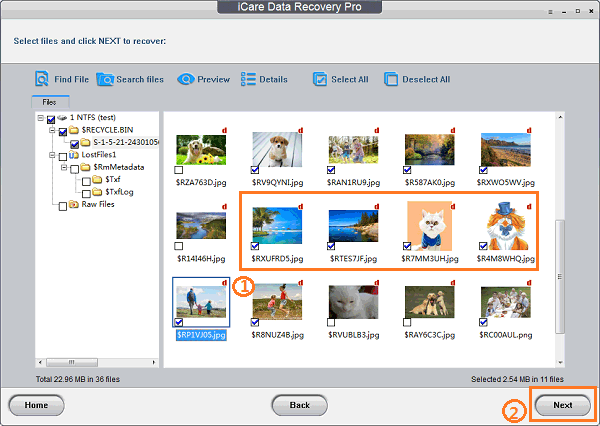 Notice: Before recovery data you need, you cannot write new data to overwrite the lost files. Then, you can download and install iCare Data Recovery software to perform file recovery. iCare Data Recovery Pro will help you find all the data you lost, you should choose what is the information you really need. Then the only thing you need to do is to find the information you really need.
Download the software now and install it on computer to recover data from SanDisk Cruzer which says not formatted error and becomes not accessible.
How to Fix Not Formatted Error on pen drive?
The direct way is to format the unformatted flash drive. Cannot format it? Try following methods:
1. Repair SanDisk Cruzer with CMD
If you had partitioned a SanDisk cruzer usb drive into several partitions, you should delete all volumes on the USB and then format it. Since an unformatted usb flash drive is not accessible, you can delete and format SanDisk cruzer using command prompt. Follow this tutorial:
Click Start ==> Run ==> enter cmd to open command prompt window =>> On cmd window, please successively type diskpart > list disk > select disk x (X is the disk number of the usb drive showing on your pc) > clean > list partition > select partition x > delete partition.
Or you can also try a quicker way with CMD, you can just format the hard drive with the CMD command prompt.
Run CMD by pressing "Win+R" and then type"format l: /fs:ntfs"(l is the drive letter of your raw external hard drive)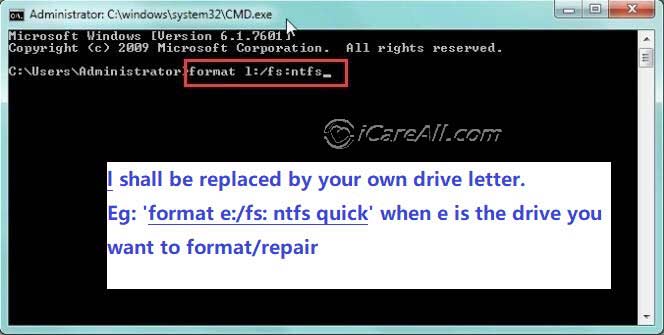 Repair SanDisk Cruzer with CMD
The USB drive would show as unallocated space after deleting all partitions. You can create new by formatting and repartition the USB drive, after which it will work normally without showing not formatted problem.
2. SanDisk Cruzer repair/format tool
In fact, repair tool for SanDisk cruzer thumb drive fixing is a format tool, which can format your flash drive when Windows cannot complete the format.
HP USB Disk Storage Format Tool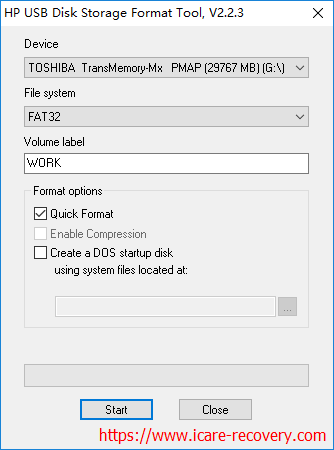 SanDisk Cruzer repair/format tool
User's experience for SanDisk Unformatted Solution
I am a user from MN,I have bought my SanDisk cruzer for a long time, and it always works well, but nowadays, problem occur, when I insert it into my computer,I got the not formatted letter, I have tried to use it on other PC,but still no use, I felt sad until one day one of my friend told me that iCare Data Recovery is able to solve such problem, I had a try, to my surprise, it works very well, so I keep it for further use.
If you have SanDisk cruzer not formatted problem, just try to use iCare Data Recovery!!
If you meet the similar problem on SanDisk memory card such as CF card turns to RAW and reports not formatted error, you can recover data from RAW memory stick by using iCare Data Recovery software.
Other sandisk cruzer problem fixing
---
Related Articles
Hot Articles