HP Flash Drive Has RAW File System Not Formatted Error
What is your feeling if you cannot access any data because your HP flash drive has RAW file system and not formatted error? Will you ignore the error message and give up all data stored on this inaccessible RAW HP flash drive? Or will you simply format the HP flash drive from RAW to FAT32 but erase all previous data meanwhile? If you still have no idea, you can read this article and we will share a solution with which you can get back lost data and convert RAW file system flash drive to FAT32.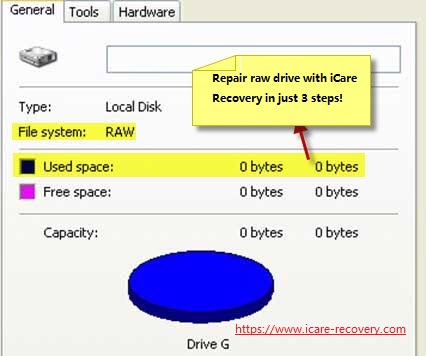 usb flash file sytem raw unreadable
Video - raw flash drive recovery

Quick fix -> how to fix usb drive raw to fat32, or how to recover formatted flash stick that was reformatted by mistake
HP Flash Drive RAW File System Data Recovery
Data recovery software is helpful to extract files off an inaccessible flash drive which turns to RAW file system. iCare Data Recovery is read-only data recovery tool which can work on all brands of flash drive for data recovery, so you can free download this software to rescue data when your HP flash drive says RAW format not formatted error. Usually, you can restore lost data from RAW HP flash drive within about 3 steps:

Step1. Download and install iCare Data Recovery on PC. Launch the software and choose a proper scan mode.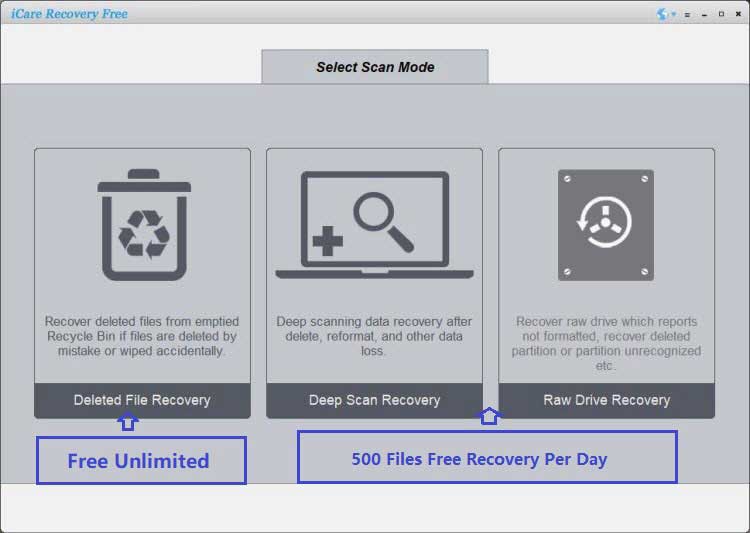 Step2. Select the HP flash drive and then the software will deep scan the selected drive to search lost data.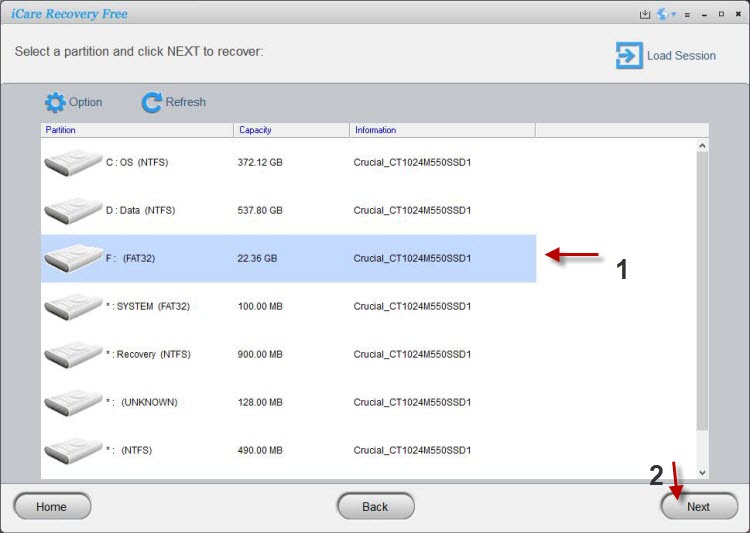 Step3. Preview files after scanning and then save the lost data to another drive.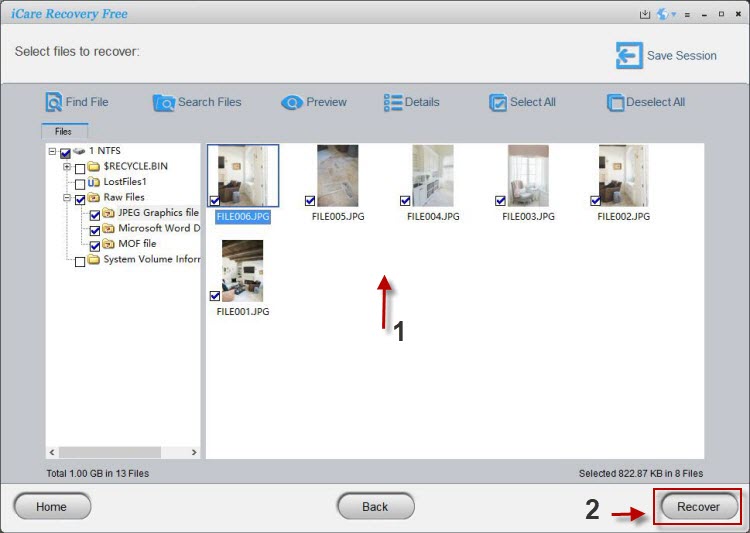 Converting HP usb to fat32

Also read: how to convert raw usb fat32 , or how to format hp usb over 32gb to fat32
Users That Need Data Recovery When HP Flash Drive Says RAW Not Formatted
"My HP flash drive changes to RAW file system and requires formatting when I plug it to my PC. What should I do to get back my data from this RAW flash drive if I do not format it? I have some videos and images on this HP flash drive. Thanks for any kind help!"
"I have a 64GB HP flash drive with which I often transfer and save some important data. Today, I connected this flash drive to my computer and wanted to read some documents stored on it, but PC did not allow me to open the flash drive and it said flash drive needs to be formatted. Is it possible to access a RAW drive for deleted files recovery from USB drive?"
"Can anybody tell me the method to repair flash drive RAW format error without formatting? I saved many files on my HP flash drive. When I attempted to format the flash drive, I got a message to say formatting will erase all data. CHKDSK is not available for RAW flash drive. I do not want to lose even a file, so I want to look for a way to fix the RAW error without formatting."
Like those users, if you run into HP flash rive RAW file system not formatted problem, you can free download iCare Data Recovery to restore all inaccessible data before formatting the RAW drive.
If you need solution for usb raw to fat32 converting, you can simply format it from raw to fat32.
---
Last updated on Nov 28, 2023
Related Articles