Seagate External HDD Won't Format - Seagate Format Tools
This article will tell why Seagate external HDD asking to format and unable to format seagate hdd fixes and also shares solutions for data recovery from a RAW Seagate external drive which cannot be formatted. Here are some related FAQs:
"My Seagate external drive is inaccessible and changes to RAW format, so I want to format it to convert RAW to NTFS. However, after select to format the disk drive, I received a message about Seagate external hard drive cannot format. What should I do when Windows failed to format the RAW Seagate external HDD?"
"How do I convert my 1TB Seagate portable hard drive to NTFS file system when Windows was unable to format it? It shows RAW on my computer which runs Windows 8, so I want to know how to get back files from Seagate external HDD in Windows 8."
"Please help me that my Seagate external drive is in RAW but it can't be formatted. Is there any way to change RAW Seagate external HDD to NTFS or FAT32?"
Seagate format tools
There are several tools provided by Windows or third party free seagate format tools that you can use to format Seagate HDD or USB disks. Here are a few popular options:
#1 Windows Disk Management: If you're using a Windows computer, you can access the built-in Disk Management utility. To open it, right-click on the "Start" button, select "Disk Management" from the context menu, and locate the Seagate HDD or USB disk. Right-click on the disk and choose "Format" to initiate the formatting process.

When disk management said unable to complete the format on seagate disk, you may try the following method:

1, Right click the seagate disk in disk management, go to 'Delete Partition' option (Delete partition will remove all data, please backup data at first.)
2, Right click the seagate disk again in the disk management, go to 'Create New Volume' option, and then format the seagate disk in the following steps.

Mostly deleting all volumes on seagate disk and then create new volumes will help work to format the seagate disk when it is unable to be formatted.

Seagate DiscWizard (Windows): Seagate provides a free utility called DiscWizard, which offers advanced formatting and partitioning options. You can download it from Seagate's official website, install it on your Windows computer, and use it to format your Seagate HDD or USB disk.

Download link:https://www.seagate.com/content/dam/seagate/migrated-assets/www-content/support-content/downloads/discwizard/_shared/downloads/SeagateDiscWizard.zip

Third-party formatting tools: There are also third-party disk formatting tools available, such as EaseUS Partition Master, MiniTool Partition Wizard, and IM-Magic Partition Resizer Free. These tools offer additional features and flexibility for formatting Seagate HDD or USB disks.

Note: Free tool Partition Resizer can help repair bad sectors on the Seagate disk with its 'Check Partition' option. This may help users format seagate disk when it has bad sectors and cannot be formatted.

Also read: 8 disk format tools

Remember that formatting erases all data on the disk, so make sure to back up any important files before proceeding. Additionally, ensure that you select the appropriate file system format (such as NTFS, exFAT, or FAT32) based on your specific requirements and compatibility with the intended operating system(s).

Formatting seagate disk ntfs failed?

Solution: Format seagate disk to exfat may be your option.

[For mac users] Mac Disk Utility: On a Mac, you can use the Disk Utility application to format Seagate drives. Open the "Applications" folder, go to "Utilities," and launch "Disk Utility." Select the Seagate HDD or USB disk from the sidebar, click on the "Erase" tab, choose a desired format (such as Mac OS Extended or exFAT), and click "Erase" to format the drive.

This format tool is for MAC users, if you are a Windows user, you may stay with other ways to format seagate disk.

Note: If your seagate disk is for used on a MAC, you may format seagate to EXFAT.

[For Linux users] GParted (Linux): If you're using Linux, you can utilize GParted, a popular open-source partition editor. It provides a graphical interface to manage disks and partitions, including formatting. GParted is available in most Linux distributions' software repositories, and you can install it using your package manager.
Why seagate disk cannot be formatted? [extra 3 ways]
There could be several reasons why a Seagate disk cannot be formatted. Here are some potential causes and solutions:
Disk Write Protection: Some Seagate drives come with a write protection feature that prevents formatting. Check if your drive has a physical write protection switch or a software-based write protection setting. If enabled, disable it before attempting to format the disk.

When a seagate disk is write protected, the formatting would mostly result in some format error such as: This disk is write protected.

Solution: You may use several ways to remove its write protection, such as the diskpart cmd "attributes disk clear readonly"

Video: how to remove write protection from a disk

Also read: 5 ways to remove disk write protection

File System Errors: If the disk contains file system errors or corruption, it may prevent formatting. In such cases, you can try running disk repair utilities like chkdsk (Windows) or fsck (macOS) to fix any file system issues before formatting.

How to use chkdsk to repair seagate disk file system?

Video: how to repair a disk using chkdsk cmd

Disk Errors or Bad Sectors: Physical disk errors or bad sectors can also interfere with the formatting process. Use disk diagnostic tools provided by Seagate or third-party disk utility software to scan the disk for errors and attempt repairs. If the disk has significant damage, it may need to be replaced.

Fix: The above chkdsk cmd or free tool Partition Resizer Free can help fix bad sectors on seagate hdd.

Disk Is Being Used by Another Process: Ensure that no other program or process is actively using the disk. Close any applications or services that may have open handles or active operations on the disk. Additionally, check if any background processes, such as antivirus scans, are accessing the disk.

Solution: Close all other apps on your computer and then format it again.

Incompatible or Outdated File System: Make sure you are formatting the disk using a compatible file system. For example, Windows typically uses NTFS, while macOS uses APFS or HFS+. Verify that the selected file system is supported by the operating system you are using.

Solution: You may format the seagate disk to as many as possible if provided by your pc to see which one can get a successful formatting.

Insufficient Privileges: If you are trying to format the disk on a multi-user system, ensure that you have sufficient administrative privileges to perform disk formatting operations. On Windows, try running the formatting utility as an administrator.
If none of these solutions work, it's possible that there is a hardware issue with the Seagate disk itself. In such cases, it may be necessary to contact Seagate's customer support or seek professional assistance for further diagnosis and potential repair or replacement options.
Data Recovery When Seagate External HDD Cannot Format
Note: You may ignore this part and jump to the seagate format tools if there were no important data on the disk.
iCare Data Recovery is an application with which you can repair files when your Seagate external HDD reports RAW drive error but cannot be formatted. The software has the "Deep Scan Recovery" mode specially designed for RAW drive data recovery. Follow the instructions below to repair data when RAW Seagate external hard drive won't format:

Step1. Download iCare Data Recovery. Run a scan mode.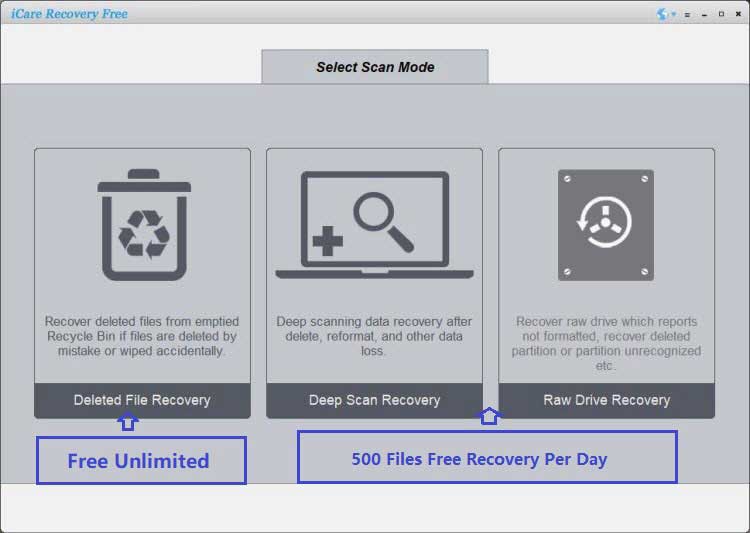 Step2. Select the Seagate external HDD and scan.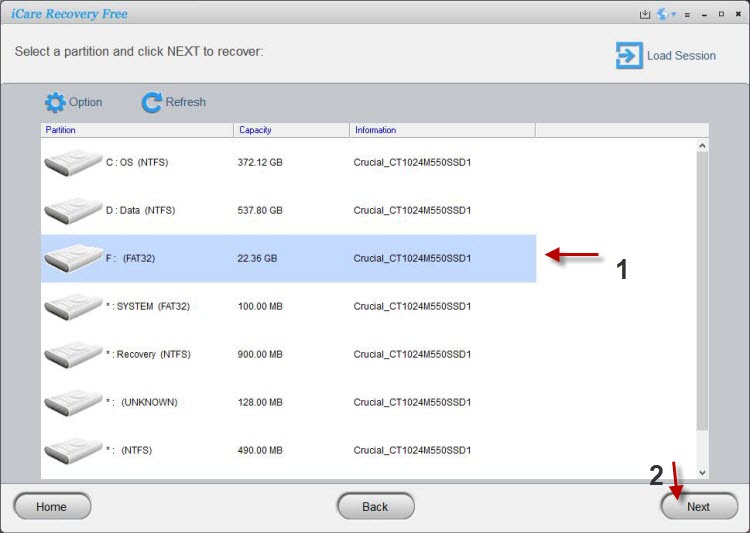 Step3. Preview files and save them to another drive.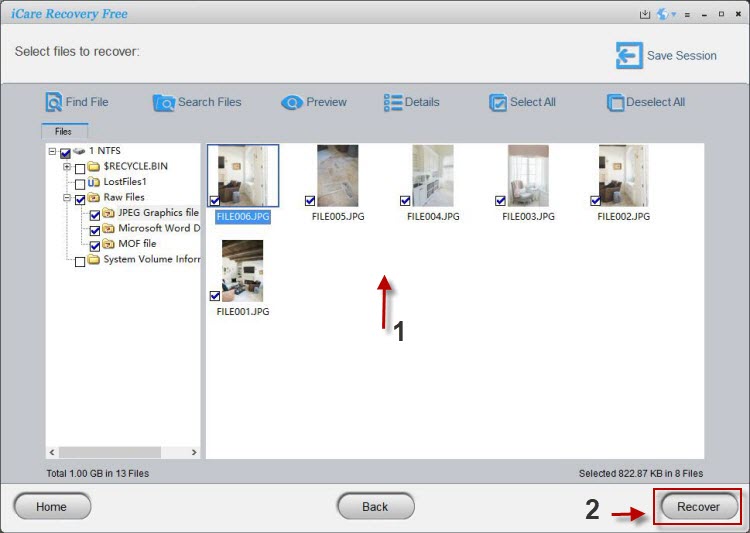 Last updated on May 14, 2023
Related Articles